Top 17 Facts About Oris Watches – Interesting Things to Know
Oris is one of the most praised and appreciated luxury watch brands when it comes to "affordable" entry-level luxury watches. Oris watches are not cheap if we look at the watch industry as a whole. But if we look at the Swiss luxury watch industy , they are positioned in the entry-level segment.
Oris' watches start at around a around thousand dollars and go up to a few thousand dollars. Of course, spending a thousand dollars on a watch is something that most people consider crazy.
But there's a big different between "expensive" and pricey. A product can still be pricey and offer great value for money and that is exactly what Oris is known for today. Expensive is when someone doesn't see the value that something offers.
Oris is considered to be one of the brands that offer the best value for money in the luxury watch industry. Considering their quality, finish, attention to detail, and complex mecahnical movements, they certainly offer exceptional value for money. And that is one of the key reasons why Oris has grown to become a highly popular brand for collectors and watch enthusiasts. In particular for those who are looking to buy their first "real" watch.
To make this brand even more interesting, it's also a brand with a long and rich history, deeply rooted in the tradition of Swiss wathcmaking. That said, it's easy to see why Oris watches are amongst the go-to choices for those who want a high-quality wristwatch that offer great value for money and at a reasonable price.
If you are looking to learn more about Oris, the company's history, and its watches, you have come to the right place. In this post, we are taking a closer look at some of the most interesting facts about Oris watches.
Top interesting facts about Oris Watches
---
1. Oris was founded in 1904
Oris has a long and rich history and it starts in 1904. The company was founded by Paul Cattin and Georges Christian in the Swiss town of Hölstein. In starting the company, they acquired the recently closed Lohner & Co watch factory. The company quickly grew and continued its expansion.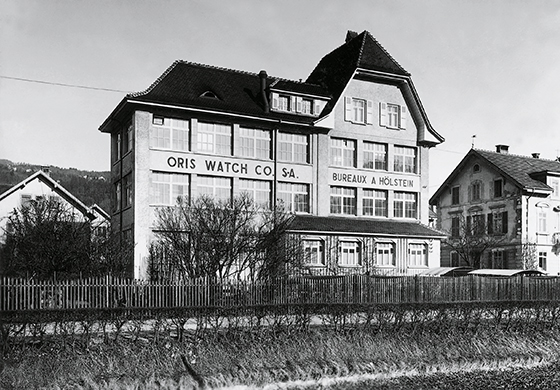 ---
2. The name Oris is taken from a nearby brook
The two founders named the company after a brook that was located nearby the Lohner & Co watch factory that they had acquired, situated in the Swiss town of Hölstein.
---
3. Oris expanded quickly and established multiple factories
After its founding, Oris quickly gained traction and success and therefore had a need to expand its operations. The fatory that they had acquired was not sufficient to keep up with the demand. During the 1920s, Oris had established numerous factories in the area around Hölstein. Oris had factories in towns such as Como (1908), Courgenay (1916), Holderbank (1906), Herbetswil (1925), and Ziefen (1925).
Moreover, Oris was in such need for more watchmakers that they did a lot for their employees. The company built houses and apartments for its staff to convince them to work for the company.
During the post-war expansion, Oris had similar challenges with staff. To solve this issue, the company ran a fleet of buses to shuttle emplyees to headquarters in hölstein from towns as far as 25 km away.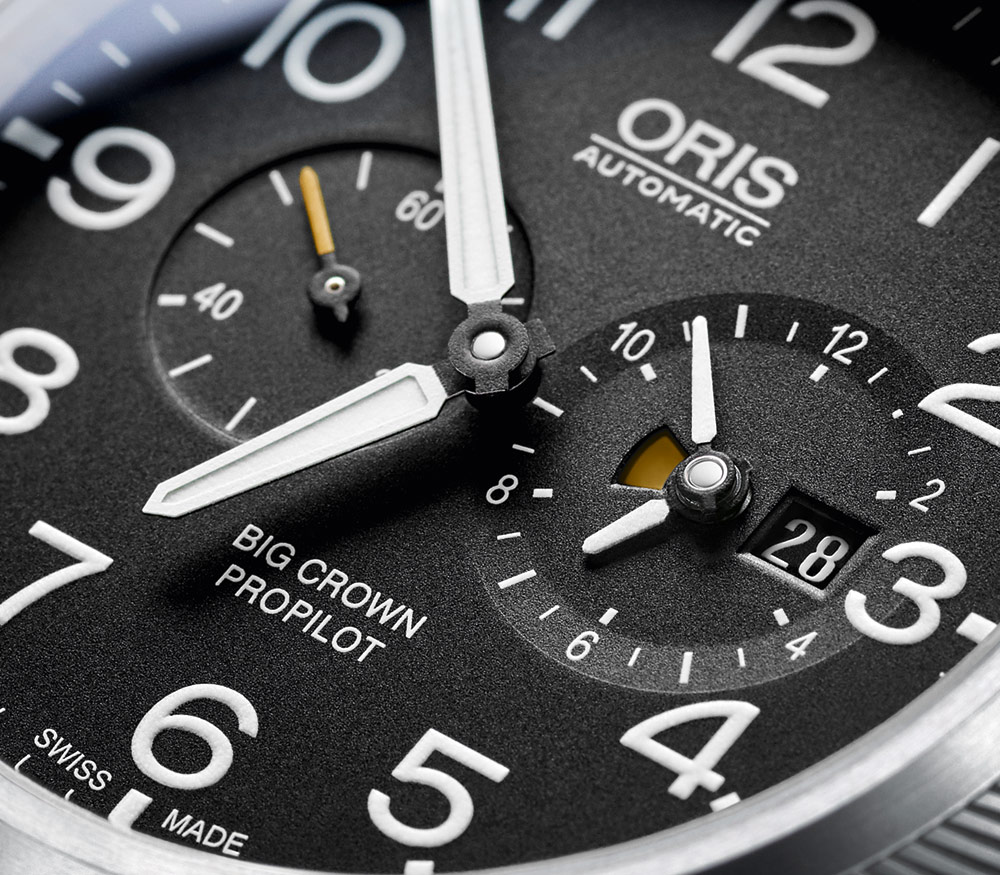 ---
4. Oris was the biggest employer in Hölstein
The Oris watch company quickly grew and by 1911, the company became the biggest employer in the small town of Hölstein with over 300 workers. Hölstein was important for Oris, but Oris was also important for the town considering the large number of jobs that the company generated.
---
5. Oris was the first watch company to produce a worldtimer watch
A fact that not a lot of people are aware of is that Oris was the first company to produce a worldtimer watch.
The worldtimer function allowed the wearer to adjust the local time forward or backward in one-hour increments by pressing pushers on either side of the case.
The watch was known as the Worldtimer and was powered by Oris calibre 690. The watch was originally introduced in 1998 and was a huge success upon its launch. As Oris describes it:
"Using plus and minus buttons on the case flanks, it could adjust the local time in one-hour jumps either forwards or backwards, with home time shown on a counter at 3 o'clock. Even more impressively, as the time moved past midnight in either direction, the date would change, too."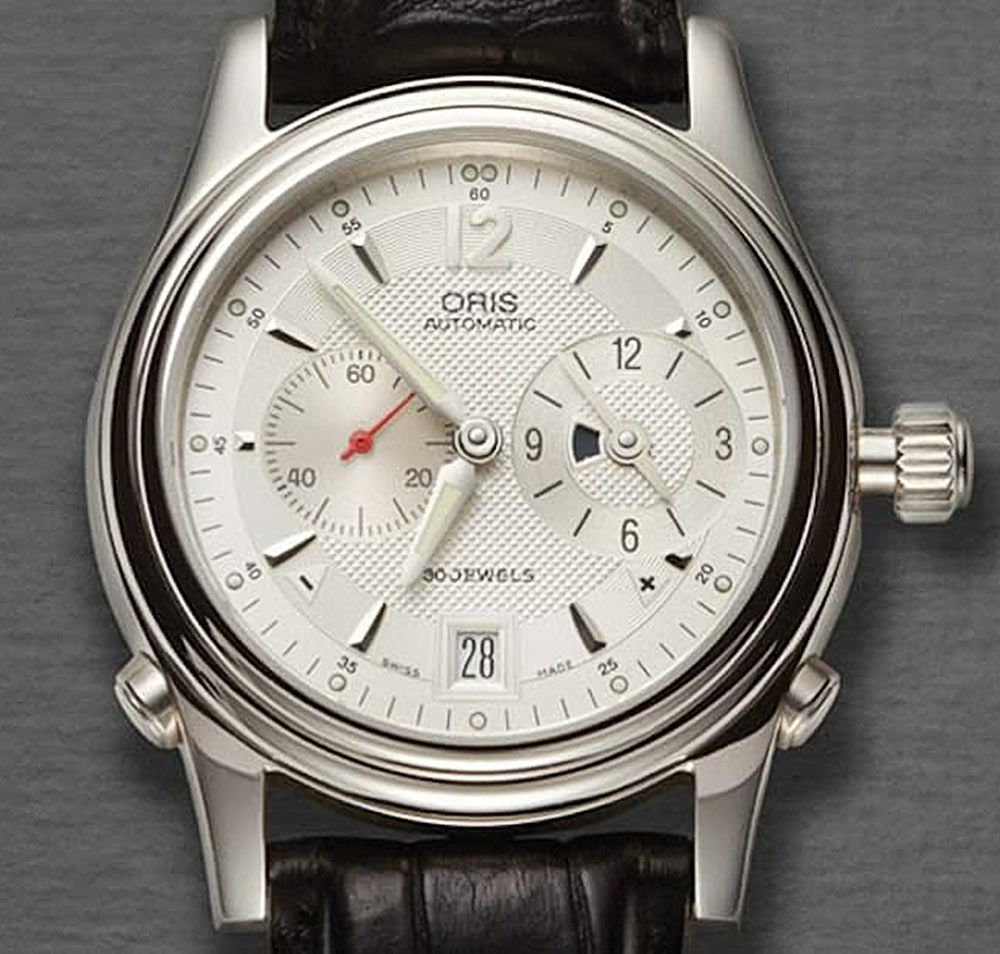 The watch proved to be a very popular and useful tool for travellers who travelled between time zones regularly, allowing them to easily and effortlessly change between different timezones.
At the time, the Oris Worldtimer was a leading leading aviation watch. To celebrate its 100th anniversary, Oris released the new Artelier Worldtimer.
---
6. Oris first automatic movement was launched in 1952
During the early history of Oris, pocket watches were all the rage. This was followed by hand-wound mechanical wristwatches. But by the 1950s, automatic movements became more common and in 1952, Oris released its first automatic watch, featuring 17 jewels.
This watch had a power reserve indicator and was powered by the self-winding Calibre 601. The movement was produced in-house and was praised for its high precision. The development of automatic movements helped Oris build itself stronger and it would ultimately lead to new innovations, including its first chronometer – Calibre 652.
---
7. When the co-founder Georges Christian died, the company got a new president of the Board of Directors
Following the death of the co-founder Georges Christian, Jacques-David LeCoultre took over the role as president of the Board of Directors. Jacques Davi LeCoultre eventually went on to merge with Edmond Jaeger in 1937, leading to the founding of Jaeger-LeCoultre which is a watch brand that we all known today.
---
8.Oris still has its headquarters in the same building that the company was founded in
Oris is indeed a company that stays true to its roots and a fact that a lot of people are not aware of is that the company's headquarters is still in the same building as it was founded, over 100 years ago.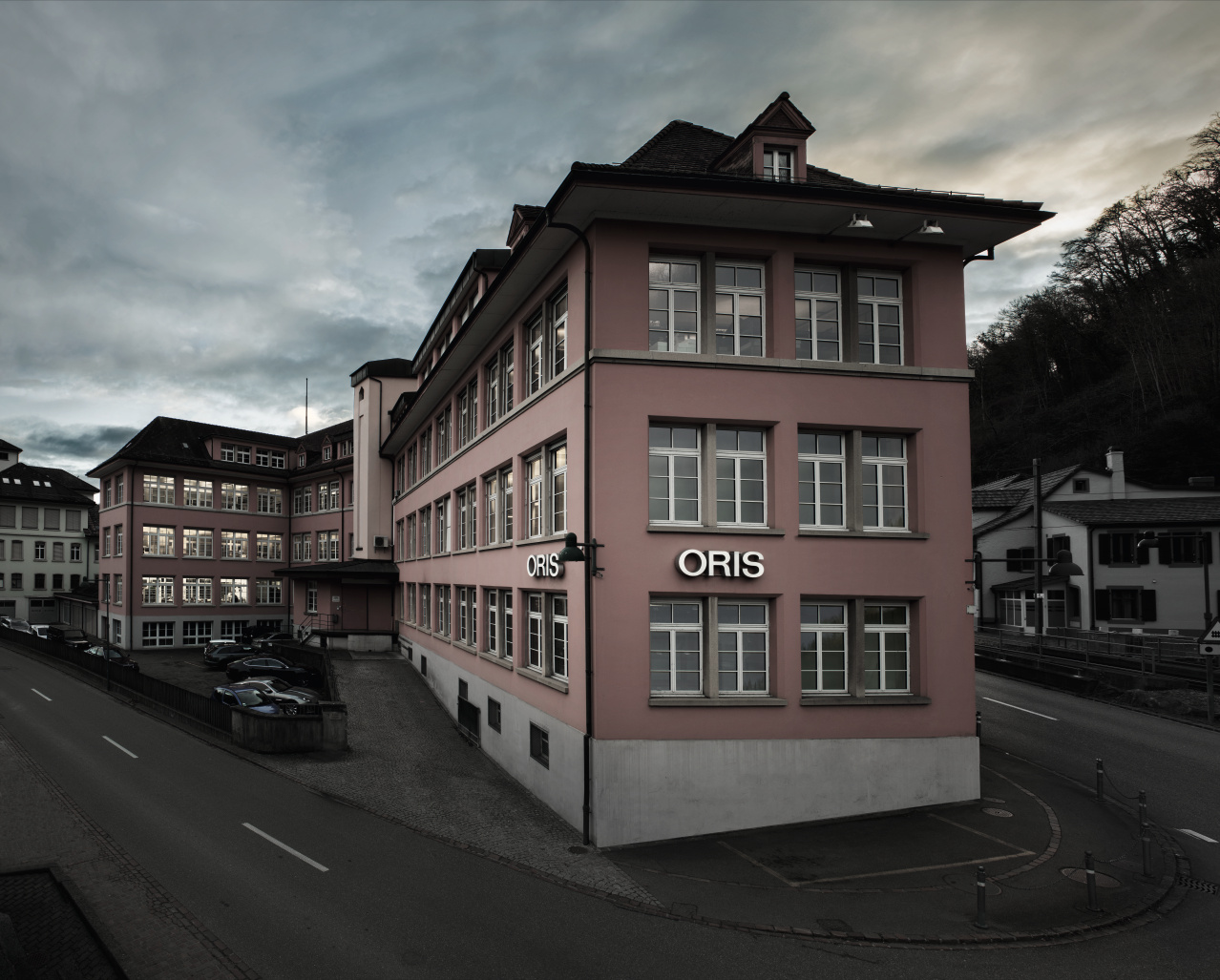 ---
9. The golden years of Oris was by the end of the 1960s
The period that Oris describes as "the golden years" for the company was by the end of the 1960s. During this time, Oris was one of the 10 largest watch companies in the world. It employed an impressive 800 people across all of its factories. Moreover, it prodiuces a staggering 1.2 million watches and clocks a year. During thsi time, Oris ran an apprenticeship scheme and trained 40 engineers and watchmakers every year. Compare this to, for example, Rolex that produces about a million watches per year, or TAG Heuer which also makes about 1 million watches a year.
---
10. Oris creates timepieces within 4 distinct categories
Today, Oris creates watches within 4 distinct categories, dedicated to a specific field. This includes culture, motorsport, diving, and aviation. Each Oris timepiece has a dedicated purpose which helps distinguish Oris's timepieces and define their purpose and raison d'êtrefor each timepiece that the company develops.
Today, many of Oris watches are designed as professional tool watches for specific purposes, they have proven to be extremely versatile for all and any purposes. This is true for its many different models, from its Chronoris otorsports watches, to the Big Crown ProPilot Aviation watch, and its Fifty-Six dive watch.
---
11. Oris developed the Rotation Safety System (RSS) in 2009
In 2009, Oris developed the Rotatin Safety System (RSS) which is a patented device that secures a unidirectional rotating bezel whilst timing a dive. The benefit of this is that the bezel is locked into place. Other dive bezels can rotate by accident (albeit usually only in one direction) but Oris set out to solve this issue. At the time of its launch, it was considered a revolutionary invention for dive watches.
---
12. Oris redesigned its logo in 2018
In 2018, it was time for a refresh and update to its logo. But in doing so, Oris made sure to stay true to its history and heritage and retain the most important historical connections and features. As such, Oris made sure to include its founding year 1904. The logo also includes the Swiss town Hölstein which, as already discussed, was and is an important place for Oris and the company's history.
---
13. Oris hired a lawyer to compact a Swiss watch statue
In 1934, Switzerland introduced the watch statue. This regulated watch companies' abilities to integrate new technologies into their timepieces. This was an issue for Oris as it prevented the company from using lever escapements in its watch movements.
To combat this satue, Oris hired Rolf Portimann as a lawyer. He worked to combat the statue for almost ten years until he successfully disassembled the law which ultimately led to its abolishment.
---
14. Oris introduced the red rotor in 2002
In 2002, Oris introduced what has become a distinct and iconic feature of many Oris watches. The Red Rotor has become Oris's registered trademark and symbolizes, according to Oris, "philosophy to produce high-quality, Swiss Made mechanical watches with real-world functions at accessible prices."
Today, the iconic Red Rotor can be found on many Oris watches.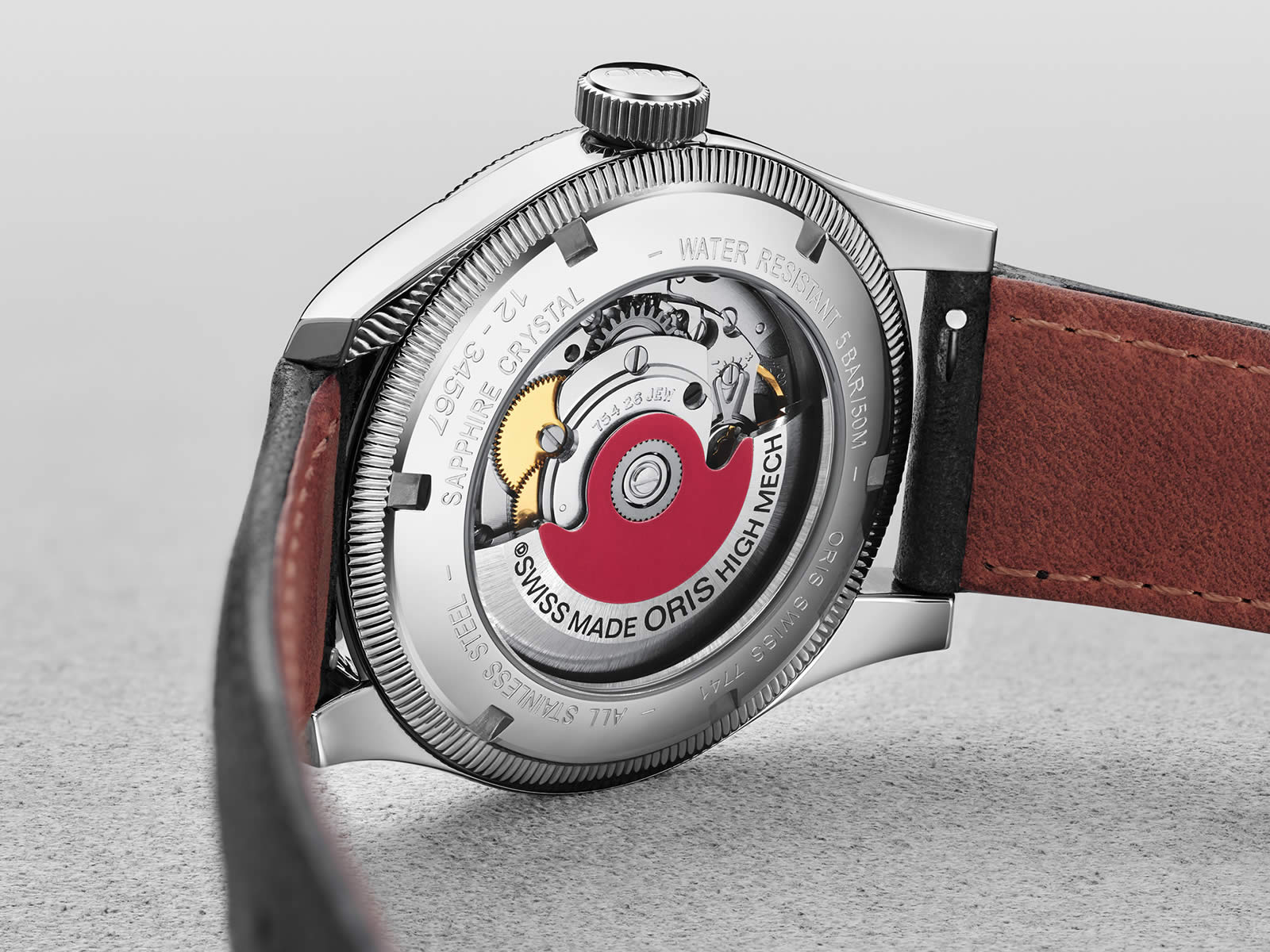 ---
15. Oris is one of only a few independent Swiss watchmakers
Oris prides itseld by being one of the only independent Swiss watch manufacturers. Whilst most Swiss watch companies are owned by various groups such as Swatch Group and Richemont.
---
16. Oris was acquired by ASUAG in 1970
Oris, owned by private owners, became a part of ASUAG in 1970, which eventually became Swatch group. Oris became a part of ASUAG as a result of the great challenges that the quartz crisis involved for Oris but also for the Swiss watch industry as a whole due to the heavy competition from cheap Japanese quartz watches.
This was a very difficult time for Oris as the company's production plummeted and its staff numbers went from 900 to only a few dozen. So how can this be tue when we just mentioned Oris is one of only a few independent Swiss watchmakers today? Well, because the story doesn't end there.
After the acquisition of Oris, ASUAG (Swatch group) started turning the company into a quartz-dedicated company and positioned it in a lower segment than what the brand previously had.
Two company executives, Rolf Portmann and Ulrich Herzog didn't like the direction that Swatch Group was taking Oris and in 1982, they bought Oris from Swatch with the vision of rebuilding Oris into its former glory by making it a manufacturer of only mechanical watches. They wanted to rebuild the brand image that Swatch had destroyed as a result of positioning it in a lower segment.
As a result of this, the company became an independent privately owned brand and by 1992, Oris was once again only manufacturing echanical watches. The company has remained private ever since.
---
17. Oris only produces mechanical watches
Before quartz existed, Oris (obviously) only produced mechanical watches. When Swatch acquired the company, they started producing more affordable quartz watches and positiuoning it in a lower-trier segment. But following the acquisition of the company by Rolf Portmann and Ulrich Herzog, Oris stopped producing quartz watches and started to focus on exclusively making mechanical watches again.
Ulrich W. Herzog was dedicated to making Oris a leader in mechanical watches and can be credited for multiple Oris creations such as the re-release of the iconic Pointer Date. Since the acquisition, Oris has been dedicated to only manufacturing mechanical watches, something that remains true to this day.
---