Top 22 Facts About A. Lange & Söhne – Interesting Things to Know
A. Lange & Söhne, also referred to as A. Lange & Sohne, or just Lange, is one of the most prestigious and reputable watchmakers of Haute Horlogerie timepieces on the market. Whilst almost all of the luxury watch companies on the market today are Swiss, A. Lange & Söhne stands out as they are manufactured in Glashütte, Germany.
A. Lange & Söhne is a company with a long and rich history but the road to success is never straight. Throughout its history, it has faced many challenges and was at some points in time dormant as the conditions became too challenging.
But today, A. Lange & Söhne has managed to build a name for itself in the competitive industry by focusing on making ultra-luxury, fine wristwatches with utmost attention to detail and the art of fine watchmaking. A. Lange & Söhne is often compared with the likes of Patek Philippe and Vacheron Constantin in the context of fine watches. This is a watch brand for true watch connoisseurs who appreciate the art of fine watchmaking and the intricate details and complex movement complications that this involves. The watches have a clear design identity, inspired by German design cues, and unlike other brands, they do not stand with flashy or gaudy designs.
Instead, A. Lange & Söhne watches have classic and traditional designs and put all focus on finishing, craftsmanship, and fine watchmaking.
If you're interested in learning more about A. Lange & Söhne, the company, its history, and its watches, you have come to the right place.
Top interesting facts about A. Lange & Söhne
---
1. Lange was founded by Adolph Lange in 1845
A. Lange & Söhne is a company with a long and rich history, originally founded in 1845 in the town of Glashutte in Germany by Adolph Ferdinand Lange.
Lange worked as an apprentice under the watchmaker J.C. Friedrich Gutkaes. Together with Gutkaes, he made watches on commission for special and prestigious clients. During his time as an apprentice, he learned the art of watchmaking and learned the ins and outs of the watch industry.
In 1835, he graduated from his apprenticeship with honors. After his apprenticeship, he continued his education by working with a chronometer maker.
After some time, with all of the knowledge he had acquired, he returned to Glashutte to establish his own workshop.
On December 7, 1845, the company was founded.
---
2. The name of the company was not originally A. Lange & Söhne
& Söhne of course means "and sons" and seeing that he had no sons joining him in the company at this time, the name A. Lange & Söhne that we know today wasn't established. It wasn't until 1868 that the company changed its name to "A. Lange " Söhne" when Ferdinand A. Lange's elder son Richard joined the company. Adolph had a total of seven children and it was important for Adolph that the business remained in the family. Therefore, he began training his eldest sons, Richard and Emil during the 1860s and 1870s.
---
3. The sons took over the company in 1875
In 1875, Adolph Lange died from heart failure at the age of 60. Following his death, his sons took over the company, just as he wanted to continue to build his legacy.
When his sons Emil and Richard Lange joined the company following their father's death, the company continued to grow. As such, they needed new premises. In 1873, the company moved to Stammhaus which is still being used as the company's headquarters today.
The two sons complemented each other very well and whilst Emil was primarily interested in business, Richard Lange focused more on the watchmaking part and developing new innovations. Richard continued to develop his father's inventions and created quarter repeaters and chronographs. Other important inventions from Richard Lange include an up/down power reserve indicator, a pocket watch with minutes counter, and more.
---
4. Adolph Lange was a Mayor of Glashütte
Ferdinand A. Lange was a driven person and in addition to managing the company, he became the Mayor of his home town Glashutte for 18 years. He was awarded honorary citizenship following his retirement from the position.
During his time as Mayor, he did a lot of good for the community. He helped build the town into an industrial center for watchmaking which made the town thrive.
---
5. Glashütte established the Lange Foundation
To honor his memory and everything he had done for Glashütte, the citizens of the town established the Lange Foundation which was dedicated to providing pensions for local watchmakers.
---
6. Lange was an innovator in the watch industry early on
Lange was a true innovator and devoted to innovating the craft of watchmaking from an early stage. Already in 1846, Adolph Lange developed the three-quarter plate, something that the company still uses for its movements today. He also replaced the Parisian system of lignes which was widely used, which with the metric system. This introduced the millimeter as a form of measuring in watchmaking – something that is still used today.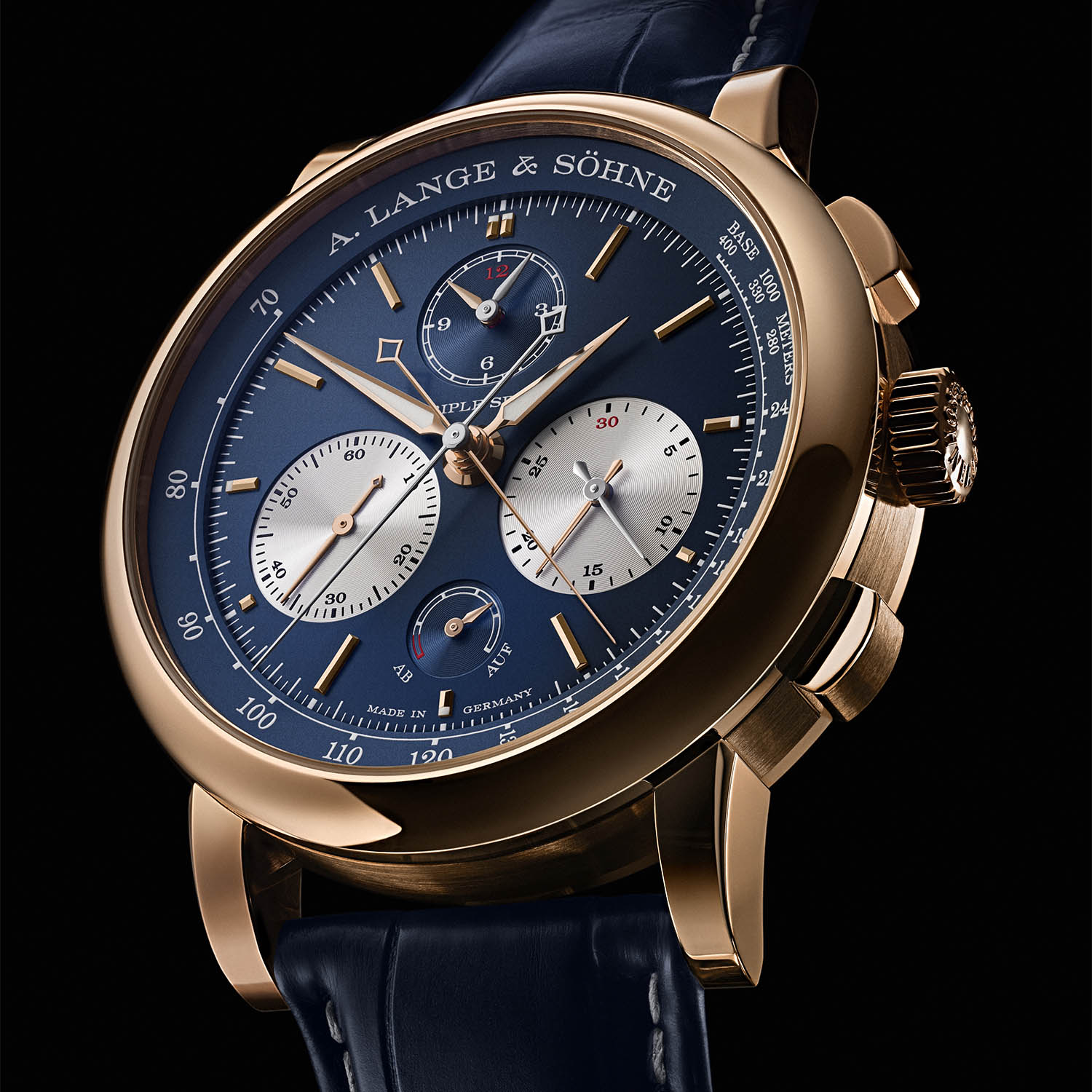 ---
7. A. Lange & Sohne is still in the same town where it was founded
It's safe to say that Glashütte has played an important role in the history of the company and to honor its founder's legacy, the company is still in the same town as it was founded. Whilst many watch companies that were founded outside of Switzerland moved to the capital of watchmaking, A. Lange & Söhne has remained in the same place.
As discussed earlier, the company moved to Stammhaus in 1873 and this is the place where the company's headquarters is still situated today.
The company was out of business for some time but to honor the history of the company, A. Lange & Söhne returned to the historical building to continue the tradition on the 7th of December 2001.
---
8. Second World War was a big challenge for Lange
Like for everyone, the second world war led to huge challenges for A. Lange & Söhne and Glashütte as a whole.
During the Second World War, A. Lange & Söhne produced oversized pilot watches for the German Airforce, known as Luftwaffe. A. Lange & Söhne was actually one of five watch companies that manufactured B-Uhren for the Luftwaffe. The other watch companies included Stowa, Laco, Wempe, and IWC.
---
9. The workshops were destroyed in a bombing raid
During the last night of the war, the Lange workshops were destroyed in a soviet bombing raid in 1945. This of course led to a temporary halt in production.
---
10. The Lange family was expropriated in 1948
Following the war, the Lange family was expropriated in 1948 and the Soviets nationalized the remaining property of the company as well as all of the Glashütte watch companies. During this time, Lange was working on the new caliber 28. This became the last movement that Lange produced during this period. All of the seized watch companies were merged in 1951 and ultimately, it led to the Lange name disappearing from the dials.
As a result, the company disappeared. But not forever…
---
11. A. Lange & Söhne was resurrected in 1990
After 45 years of being dormant, A. Lange & Söhne's legacy was resumed by Walter Lange, the great-grandson of Ferdinand Adolph Lange
This was the result of the collapse of the Iron Curtain that allowed Walter Lange to return to Germany. In 1990, the A. Lange & Söhne trademark was re-registered and only four years later in 1994, the company produced its first watches in nearly half a century.
The first watches included a key design feature that has become synonymous with Lange watches today, namely an oversized date window. This date window was inspired by a clock that was made for the Semper Opera House in Dresden in 1830 by Adolph Lange.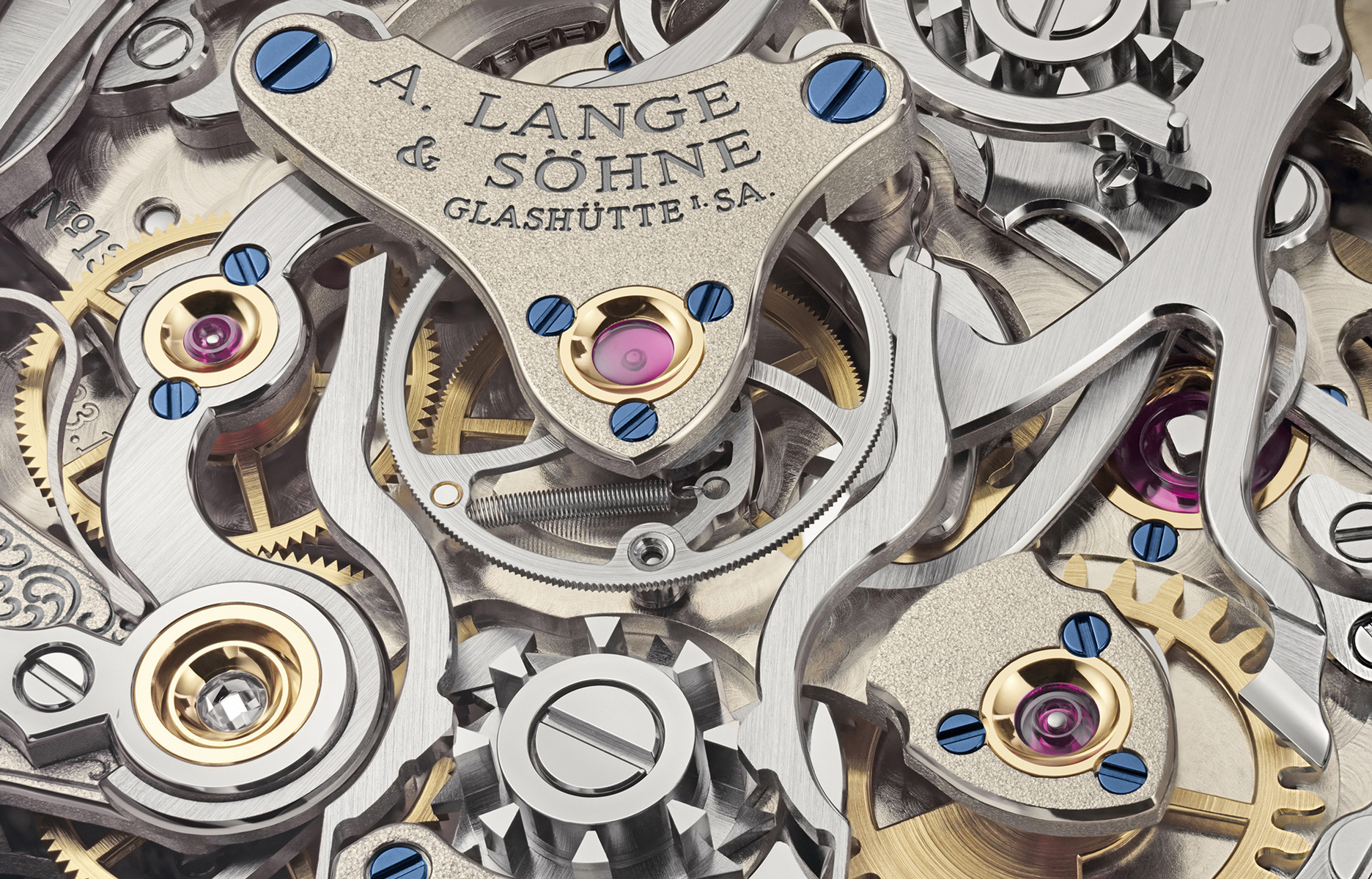 ---
12. The company was reborn with help from Iwc and Jaeger-LeCoultre
In resurrecting the company, Walter Lange got assistance from several Swiss watch brands including IWC and Jaeger-LeCoultre. Together with Günter Blümlein, a watch industry executive who was a watch industry executive, they founded Lange Uhren GmbH.
To make the resurrection even more special, it was re-established on the exact same date, 145 years after Ferdinand Adolph Lange originally founded the company.
---
13. A. Lange & Söhne was acquired by the Richemont Group in the year 2000
After the company was resurrected and started to be rebuilt, it was acquired by the large watch group Richemont group in the year 2000. Ever since it has been a subsidiary of Richemont.
---
14. Lange watches were appreciated by many prominent individuals in the early days
Lange focused on fine watchmaking and creating exclusive and luxurious timepieces. This gathered the attention of some very prominent and influential individuals. Some of the early owners of A. Lange & Söhne timepieces included the German Emperor Wilhelm II, Alexander II of Russia, and Abdul Hamid II of the Ottoman Empire.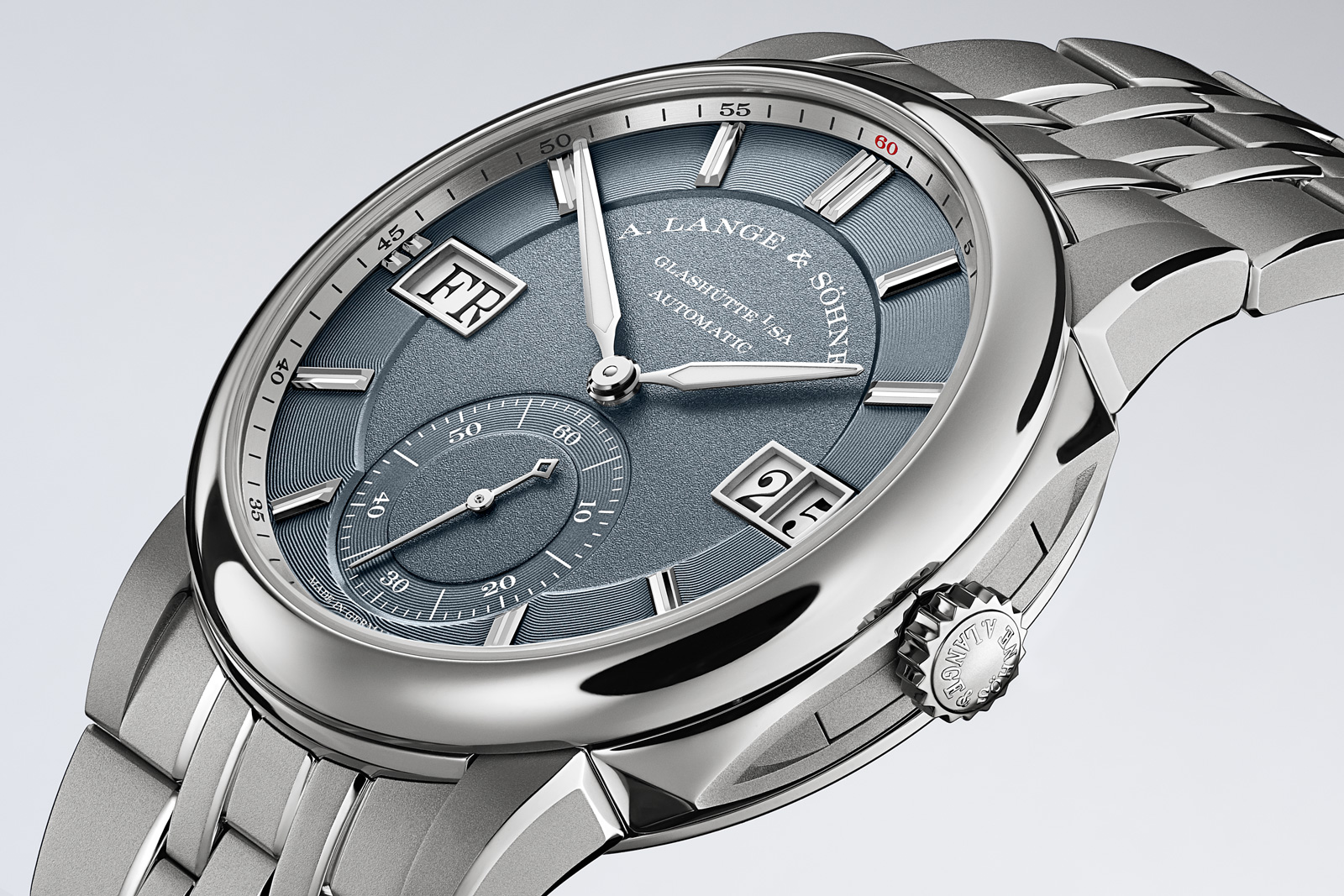 ---
15. The most complicated watch manufactured by the company during its early days was the Grand Complication No. 42500
The most complicated watch produced by the company in its early days was Grand Complication No. 42500. This timepiece was created as a one-of-one timepiece in 1902 and sold to Heinrich Schäfer of Vienna for the price of 5600 Marks. At the time, the price was the equivalent of a villa in Dresden, Germany.
The complexity of this watch is astonishing. It is comprised of 833 individual parts and its complications include a chiming mechanism with grande and petite sonnerie, split-seconds chronograph with minute counter, minute repeater, perpetual calendar with moon phase, flying seconds, and more.
Interestingly, the watch returned to Glashütte in 2001 for restoration. Due to the complexity of this timepiece, it took five expert watchmakers and almost seven years. The watch was exhibited at the Salon International de la Haute Horlogerie (SIHH) in 2010. Today, the watch is on permanent loan in the Mathematisch-Physikalischer Salon in Dresden.
Whilst this watch is extremely complex, it is not the most complex timepiece that the company has made if we also consider its modern history.
---
17. The most complicated timepiece was released in 2013
In 2013, the company released what became the most complicated timepiece that the company had ever produced.
This watch was inspired by the Grande Complication No. 42500 and is an upgraded, improved version. It is packed with complicated functions including grand and small strike, a minute repeater, a perpetual calendar, and a rattrapante-chronograph function with flying seconds.
Due to the complexity of this timepiece, A. Lange & Söhne only has the capacity to produce one timepiece per year. Moreover, only 6 pieces in total will be built.
---
18. It takes four to five years to develop a watch with a new caliber
According to Lange's director of product development, Anthony de Haas, it takes four to five years to develop a watch with a new caliber. Naturally, it also depends on the complexity of the movement used and the complications that are incorporated into the movement.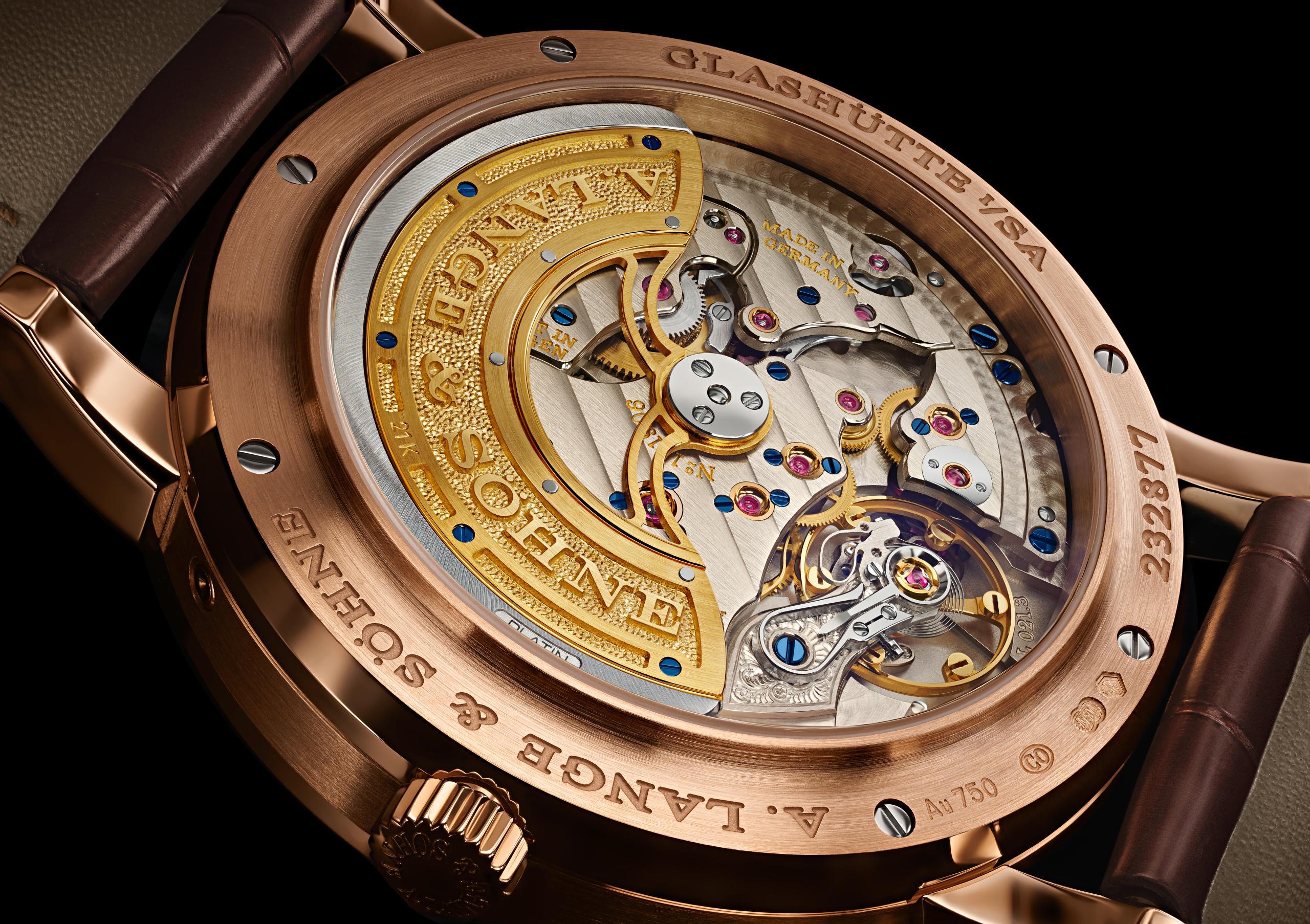 ---
19. Lange produces only approximately 5000 watches per year
A. Lange & Söhne only has a total production of about five thousand watches every year. Compare this to the total production of, for example, Audemars Piguet which produces about 40,000 timepieces annually.
A. Lange & Söhne puts utmost focus on attention to detail and craftsmanship. Each timepiece is made by hand to a very high standard. This naturally limits their mass-producing capabilities. But when it comes to fine watchmaking, it is not about mass production. Rather, it is the quality of each timepiece that is more important than volume.
---
20. Almost all Lange watches are made in precious metal
Almost all of the watches that A. Lange & Söhne manufactures are made in precious metal. Naturally, precious metals are more suitable for exclusive luxury timepieces. Moreover, stainless steel which is the standard material for wristwatches is considered cheap and does not align well with elegant dress watches, of which Lange makes the most.
However, whilst most of their watches are made in yellow gold, white gold, rose gold, or platinum, that does not mean Lange does not produce any stainless steel watches. The company has a few stainless steel exceptions, including the Odysseus model.
---
21. A. Lange & Söhne only uses mechanical movements
Mechanical movements require a completely different level of watchmaking expertise and are the epitome of fine watchmaking. As such, A Lange & Söhne is dedicated to the craft of mechanical movements and does not make any quartz movements. Moreover, all of Lange's movements are developed, produced, and assembled in-house.
---
22. Lange created the world's first mechanical triple split-seconds chronograph
Lange created the world's first triple-split chronograph in January 2018.
This chronograph can compare the times of two different concurrent events and have up to twelve hours' duration and to the accuracy of one-sixth of a second. To make this possible, the movement features Lange's patented isolator mechanism which helps preserve the amplitude of the balance wheel while the chronograph is running.
---