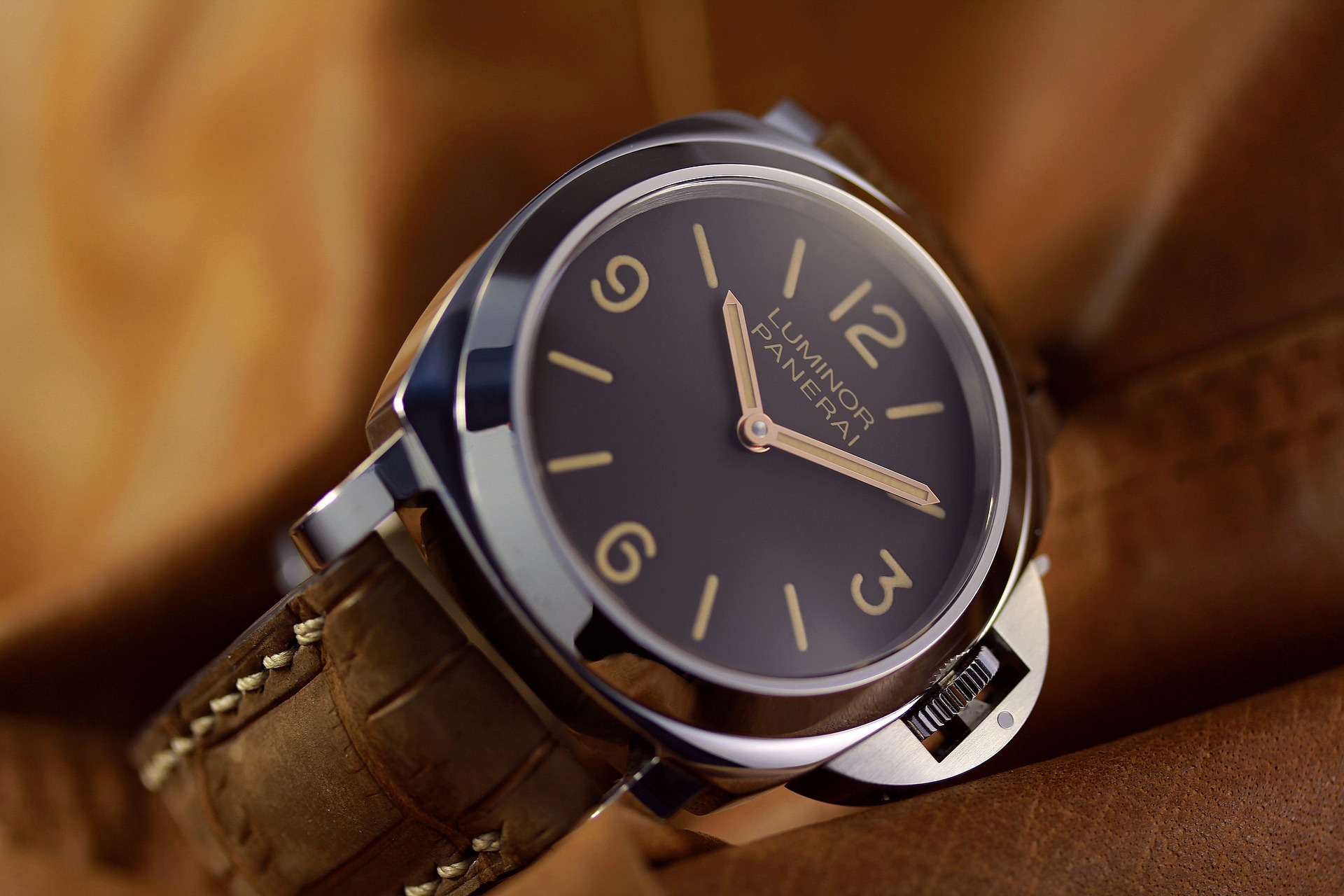 Want to learn some interesting facts about Panerai?
Officine Panerai, most commonly referred to as just Panerai, is certainly not the largest and most famous luxury watch company in the world, but the watch brand still has a strong reputation and a perhaps even richer history.
Panerai offers a full range of watches, based on various historical models of the brand. Over the years, the brand has expanded its range to offer a bigger array of watches, including precious metals and high horology complication. The watch brand is maybe most known for its iconic case design and its oversized watches. Over the years, Panerai has even released watches up to 60mm in diameter. In building the brand to what it is today, loved by many deep watch bassoonists, Panerai has greatly valued its heritage and looked back at it every time they developed a new product.
In the last decade, in particular, the volumes of Panerai timepieces distributed, and the reputation of the watch company has grown significantly.
In this article, we're looking at the top 15 facts about Panerai.
---
15 facts about Panerai
---
1. Panerai's initial models were toxic (and still are)
Panerai is iconically known for using large luminous indexes which are easy to read, and the history stretches back to the fact that the Panerai watches were used by the Italian navy which needed watches which were easily readable under water. What people didn't know at the time, however, was the luminous material used in the indexes were made with Radium, one of the most radioactive chemical elements in the world.
When this material was used for the luminous indexes of Panerai watches, no-one knew how dangerous was, but today we do.
Radium was, in fact, at the time even considered healthy and a good treatment against cancer, among other illnesses. Even worse was that the luminous material used in the Panerai watches at the time were applied by hand using fine brushes. Some factory workers (most of which were female) painted their fingernails with radium, and many of the workers often licked their brushes.
The watches which were then radioactive still are today. In fact, Radium has a half-life is more than 1600 years, so they will continue to be radioactive for a long time to come. Just because the luminance doesn't glow in the dark due to the fact that the zinc sulfide in the paint is worn out, the indexes of the watch are still radioactive.
Today, the material used for the luminous indexes of Panerai watches aren't radioactive. Despite the fact that the old watches are still radioactive, the watches are loved by Panerai collectors due to their exclusivity and limited nature.
---
2. Panerai made watches for the Italian and German navy
Panerai is maybe most famous for being Italian watches, and Panerai has supplied watches with to the Italian and German navy.
---
3. Radiomir watches were the first watches to use plexiglass
When Panerai released the Radiomir in the 1930s, plexiglass didn't have the somewhat negative reputation plexiglass has, at least when it comes to watches. Today, many see plexiglass as cheap and something that shouldn't be used in a luxury watch, but Panerai didn't use plexiglass in their Radiomir watches to save money, but rather because it was a new, revolutionary material which came with a great benefit
As opposed to glass crystals in watches, plexiglass didn't shatter or break as easily. As such, glass crystals were inappropriate for divers where the glass could break during a mission.
While plexiglasses are much less scratch resistant, it doesn't break as easy as glass. This is why it made much more sense to use plexiglass for the diver watches that Panerai made for the frogmen.
---
4. Panerai was founded in 1860
---
5. Panerai was founded in Florence, Italy
Unlike most luxury watch brands, Panerai wasn't founded in Switzerland, but instead in Florence, Italy. Today, however, Panerai makes its watches in Switzerland, and this can be seen on the bottom of the dial where it now says "Swiss made".
---
6. Panerai was founded by Giovanni Panerai
Giovanni lived between 1825 and 1897.
---
7. Panerai uses both in-house and off-the-shelf movements
---
8. Panerai is owned by Richemont S.A.
Panerai is today owned by a subsidiary of Compagnie Financière Richemont S.A.
---
9. Panerai launched its products to the public market in 1993
Why? Check the next fact about Panerai…
---
10. Panerai sopped providing watches to the Marina Militare in 1970
The reason why Panerai ceased with providing watches to the Marina Military and instead turning to the public market is that they weren't cost-effective nor met the specifications and tough demand of the navy.
---
11. Panerai came to be positioned as a luxury watch brand
When Richmond acquired Panerai, they positioned it as a luxury watch brand and increased prices. At the same time, they also increased prices.
---
12. Radium was replaced by Luminor on Panerai's watches in 1949
---
13. Giovanni opened his watchmaker shop in 1869
The shop was open to everyone,  situated on Ponte alle Grazie in Florence. It wasn't just a shop though. In fact, it was also the first watchmaking school in the city of Florence
---
14. Panerai created radiomir in 1916
No, this wasn't a new model, but rather a luminous radium-based powder which was going to be applied to the to the dials, more specifically the indexes of the Panerai's watches to improve readability in dark environments, especially underwater.
---
15. Panerai use a special machine to test how their watches manage seawater
Since Panerai watches were originally used by the Italian navy, they met harsh environments and came in contact with a lot of water. Today, the watches may not be used in the same harsh environments, however, many of Panerai's watches are still dive watches. As such, Panerai has a special machine which they use to put their watches to test, subjecting the watches to artificial seawater and chemical reactions to see how this affects the watches.
---
Conclusion
While Panerai isn't the oldest watch company in the world, nor the most famous luxury watch company in the world, these facts about Panerai show that it has an interesting past.
Which of these facts about Panerai were the most surprising and new to you?