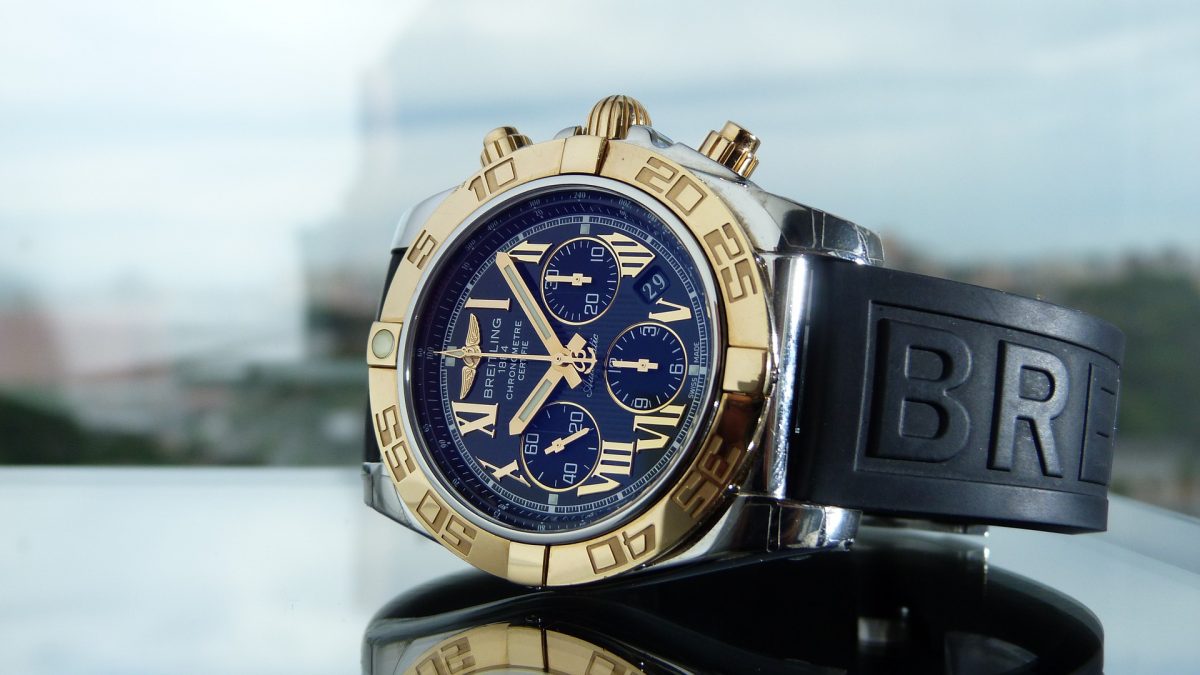 Facts about Breitling: 37 Interesting Things you Must Know!
Breitling is one of the most famous luxury watch companies in the world.
Its iconic "B" logo with wings surrounding it is well-known and closely associated with the world of aviation just like its history. Its Chronomat and Navitimer models may very well be some of the most well-known models coming out of Switzerland. Breitling has a long and interesting history that stretches far back to the 19th century. Let's look at the facts about Breitling which can tell us a little about how Breitling has been shaped into what it is today.
37 facts about Breitling
---
1. Breitling was founded by
Léon Breitling at only 24 years old

When Léon was just 24 years old, he started Breitling. This is quite impressive.
---
2. Leon moved to a new headquarters and factory after less than 10 years
After less than 10 years of launching a company at 24, Breitling expanded to a new factory. Now, he employed over 60 people.
---
3. Léon and his son Gaston died early
Both of the Breitlings died at an unexpected and young age.
---
4. Breitling developed its first chronograph in 1915
Today, Breitling is maybe most associated with chronographs, and it was in 1915 that Breitling's history of precision chronographs started.
---
5. The Breitling name didn't appear on the dials of the watches until the late 1920s
Despite operating for several decades, the Breitling name didn't appear on the dials until more than 40 years after it was founded. This is not only true to Breitling but a number of Swiss watch brands. The reason is that these brands didn't think about branding and building a brand. They thought about simply making great watches.
---
6. In 1930, Breitling launched the patented Vitesse stopwatch
This Vitesse stopwatch was so accurate that police used it to clock speeding motorists.
---
7. Breitling released its Emergency wristwatch in 1995
The Emergency wristwatch has an integrated micro-transmitter that enables you as a wearer to send a distress signal in case of an emergency. This allows individuals to be quickly located and then rescued. And the Breitling Emergency watch has actually proven to be a real tool for saving lives many times.
As an emergency watch, Breitling is unique of its kind, and it is popular for adventurers who need a tool that actually makes a difference.
---
8. Breitling's Emergency watch has saved more than a dozen lives
Breitling was the first to launch an Emergency wristwatch with an integrated emergency beacon, and since 1995, the watch has actually proven to be a real lifesaver – many times.
In 2003, two British helicopter pilots were stranded, and could with their Breitling emergency watch become rescued in Antarctica.
Almost ten years later, an Alaskan hunter was also located and rescued thanks to his Breitling Emergency watch.
---
9. Most of Breitling's movements weren't branded in the 1940s and early '50s.
The dials weren't branded until the late 1920s, but the movements of Breitling weren't branded until the 1940s and '50s.
The reason that Breitling didn't brand their movements was, again, because they didn't expect and believe that people would rise up around their brands. As such branding watches in the Swiss watch industry wasn't really considered a lot.
---
10. Breitling released its iconic Navitimer model in 1952
One of the most iconic, if not the most iconic timepieces of Breitling is the Navitimer model.
In 1952, the Navitimer was launched. This was a chronograph that was ahead of its time due to the fact that it could handle all calculations required for flying an airplane.
Because of this, the Navitimer because immensely popular among pilots, and this is what has greatly contributed to Breitling's reputation for aviation.
---
11. Breitling is the inventor of the chronograph
Breitling is mostly known for its chronographs, and when you find out that the brand is the inventor of the chronograph, it makes perfect sense.
Breitling was the first to put the chronograph inside a wristwatch and enable an easy-to-use function inside of the watch.
In 1915, Breilting established itself as the number one pilot's watch, but in 1934, Breitling made their chronographs even more helpful and valuable to pilots as they invented the return-to-zero push-piece (in other words a flyback chronograph, resetting the chronograph to zero). Continuing to push boundaries within aviation and piloting, Breitling launched the Aerospace in 1985. This was a digital chronograph that introduced new features and new helpful tools for pilots, making the brand even more popular among pilots.
---
12. Breitling has withstood two major economic challenges over the course of its history
Breitling has struggled but made it through two major economic challenges. First, the Great Depression in the 1930s, then the Quartz crisis in the late 1970s, but Breitling made it through and is still around today.
---
13. Breitling delivered a large number of chronographs to the Royal Air Force in 1939
Maybe not the most surprising facts about Breitling. Considering Breitling had become loved among pilots for making truly helpful wristwatches, the Royal Air Force bought watches from Breitling in 1939. This event has had a big impact on Breitling's reputation as an aviation watch company.
---
14. Breitling developed its "navigation computer" in 1952
In 1952, Breitling made its navigation computer. This computer was able to handle all the calculations needed for a flight plan. Of course, this also contributed to Breitling's role within aviation.
---
15. Breitling invented the self-winding chronograph movement in 1969
Breitling made a huge invention that was vital to the continued success of the Swiss watch industry in 1969 – the self-winding chronograph.
---
16. Breitling launched its SuperQuartz movement in 2001
Breitling's SuperQuartz is ten times more accurate than regular quartz movements, and in 2001, Breitling launched its new Quartz technology.
Thanks to their SuperQuartz, Breitling makes the only electronic movements on the market which meet COSC requirements.
---
17. Breitling was the first chronograph watch in space
Now, Omega is the world-famous moon watch, but Breitling made the first chronograph to go into space, outside of the earth's atmosphere
The astronaut Malcolm Scott Carpenter wore a Breitling Cosmonaute in 1962 during his mission on the Aurora 7 space capsule.
To make it helpful in space, Breitling added a 24-hour dial to help the astronauts to distinguish between night and day.
---
18. All quartz movements of Breitling are certified by the COSC
Breitling Superquartz movements are the only electronic movements on the market that meet COSC requirements.
All of these movements are certified by inspection, and can therefore officially name them chronometer. The process of certification is an 11-day long process where the watch's rate deviation is tested.
---
19. Every employee of Breitling receives a Breitling watch
Each employee working with Breitling receives a free watch starting at the company. People with different roles within the company get different models.
If the employee chooses to leave the company, they get the opportunity to buy the watch at a special deal. Of course, part of this is to avoid people coming to work with Breitling just to get a watch and then leave.
---
20. Breitling purchased the Kelek company in 1997
Kelek specialized in upgrading mechanisms movements, and Breitling purchased it in 1997.
---
21. Breitling makes the Chronology catalog every year
This is essentially Breitling's own magazine which they make and distribute in November every year.
---
22. Breitling changed its name to Breitling Chronometrie when it was launched in La Chaux-de-Fond
Originally, Breitling was named Breitling SA.
---
23. Léon Breitling focused on developing chronographs
It's no secret that Breitling is a watch company focused on chronographs and aviation.
The initial reason for this is that Léon Breitling focused a lot on chronographs. The demand for them at the time was increasing, with people in need of industrial, military, and scientific tools that could help them.
---
24. Léon Breitling passed away in 1914
When Léon passed away, his son Gaston took over the company.
---
25. Leon Breitling's son Gaston passed away unexpectedly in July 1927
Then, in 1928, just 13 years after having taken over the company, Gaston died, and at the time, the son Willy was only 14 years old and thus too young to take over the company.
Therefore, Breitling was managed by an external team. for five years.
---
26. James Bond wore a Breitling watch in the movie Fireball
James Bond may be mostly associated with Rolex and Omega, but it is true that James Bond actually wore a Breitling watch in one of his films.
In the movie Fireball, Sean Connery wears a Breitling Top Time chronograph. This is the only time Bond wore a Breitling watch, and probably ever will.
The watch couldn't just measure the time. In fact, with the aid of a built-in Geiger counter, Bond could also measure ionized radiation levels.
---
27. The Navitimer is developed from the Chronomat
The Chronomat was released before the Navitimer, and as such, the Chronomat is the base design for the Navitimer
Today, the Navitimer is considered the ultimate pilot's watch, but if you look closely, you'll see that the Navitimer originates from the Chronomat, which launched about a decade earlier.
The two watches today, however, don't have much in common, as they have, in a way gone two separate ways.
---
28. Breitling was the first company was the first to implement the slide rule in 1942
The slide rule is a logarithmic scale which Breitling is most famous for. Breitling incorporated this feature into their watches, which include the Chronomat and Navitimer.
It is a computational peripheral ring that started to be used with the Navitimer and Chronographs. Today, the slide rule is still installed in today's Navitimer models.
---
29. Originally, the Chonomat was made for mathematicians and scientists
It doesn't sound as cool or appealing as being a pilot's watch, but the name itself can be a little revealing "ChronoMAT"
It was originally made for mathematicians and scientists at a time when watches often were constructed to meet specific occupational tasks. In other words, they were tools.
The Chronomat timepiece because the official timekeeper of the APOA Pilot Association, making it associated with aviation, but this is one of the most interesting facts about Breitling since the Chronomat was originally intended to aid mathematicians since the watch is equipped with two scales that synchronize with one another, enabling different mathematical calculations.
---
30. Breitling released its in-house chronograph movements in 2009
In 2009, Breitling released its B01 in-house movement. This was a big step for Breitling as it started showing that Breitling was a watch company to count on, one that didn't compromise on quality or quantity. Before the in-house movement, Breitling exclusively used ébauches from a number of movement suppliers, such as Venus, Valjoux, and ETA.
The B01 caliber that Breitling has developed is accurate, solid, and of high quality. The B01 movement was an in-house self-winding, column-wheel chronograph movement. This was used in the Breitling Chronomat 01 as well as the Navitimer 01.
---
31. The Breitling Orbiter became the first hot air balloon to circumnavigate the globe
Breitling has a close heritage of aviation, as well as extreme sports and outdoors. This is why, in 1999, Breitling's orbiter became the first hot air balloon to circumnavigate the globe.
---
32. Since 2000, all Breitling watches meet the standards of Certified Chronometre
It's not only Breitling's SuperQuartz watches that are COSC. In fact, since 2000, all the watches of Breitling meet the standards of Certified Chronometre.
---
33. Breitling only produces watches
Some watch companies make other things too such as jewelry and other accessories, but Breitling only produces watches.
---
34. Breitling has only had five CEOs from 1884
From 1884 to the present the Company had only five CEOs. That's quite impressive. It also goes to show just how passionate the CEOs are in the company.
---
35. Breitling owns seven jets
Breitling has its own jets which they use for branding. Chances are, you've seen Breitling's iconic jets and flight crew in images or ads.
Since aviation is a big part of Breitling's DNA, this makes sense in a way.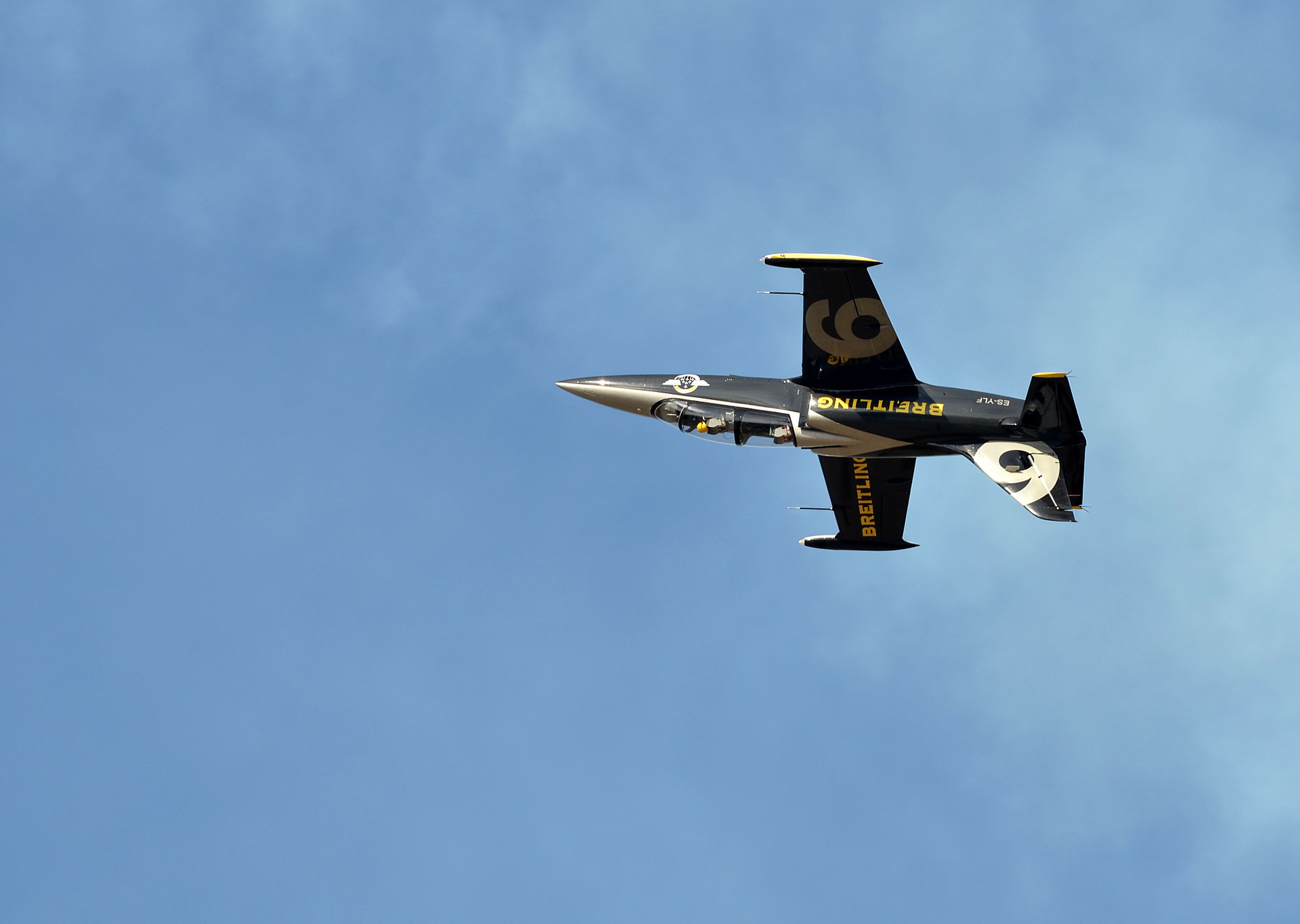 ---
36. Breitling has two main headquarters
The first headquarters is in Grenchen and their Factory is at La Chaux-de-Fonds
The factors in La Chaux-de-Fonds Switzerland was the first factory in 1892, but today it is no longer owned by Breitling.
---
37. Breitling was bought from the family in 1979
The Breitling family sold their shares in the company in 1979 to Ernst Schneider. Following, the company was owned by the Schneider family until 2017.
In 2017, the son of Ernst, Theodore Schneider, sold the majority stake, 80%, in Breitling to CVC Capital Partners for over $870m.
Today, the Schneider family still owns 20% control of Breitling.
---
Conclusion
Breitling is a watch company that has a rich history of innovation and evolution. It is closely associated with innovations, and these facts about Breitling have hopefully explained how Breitling has established itself as the ultimate pilot's watch company. Today, Breitling keeps on evolving and developing, and it is especially known for its oversized watches – much to the fact that pilots need large watches.
Which of these facts about Breitling did you find most interesting?