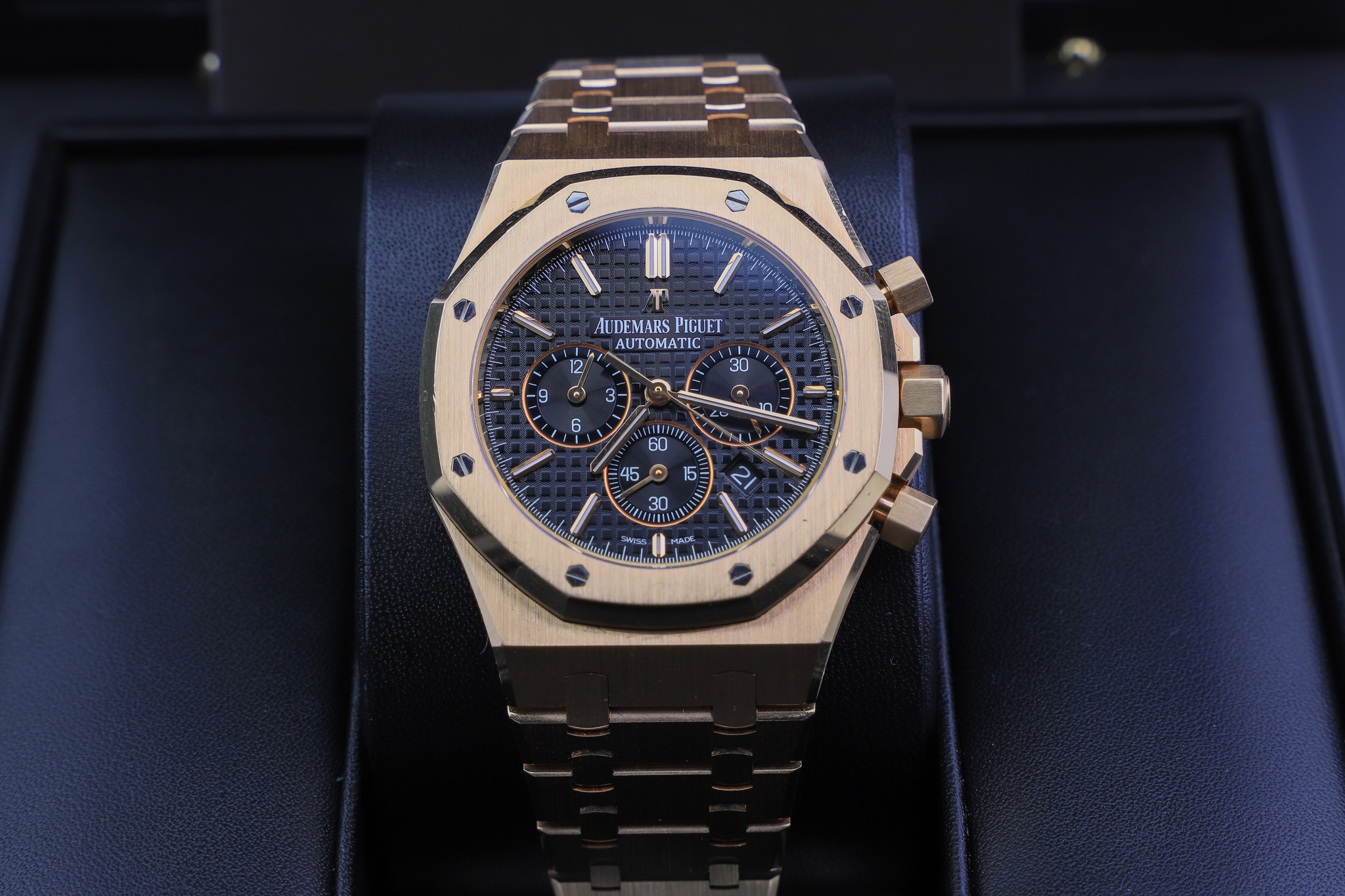 How to Contact Audemars Piguet – Audemars Piguet Contact details
Audemars Piguet is one of the most well-known, prestigious, and reputable luxury Swiss watch brands in the world. It has been manufacturing watches for centuries and always focused on making high-quality, prestigious timepieces with utmost focus on quality and fine craftsmanship.
If you want to contact Audemars Piguet, you have come to the right place.
When it comes to large corporations, especially Swiss watch manufacturers, it can often be rather difficult to get in touch with them. Oftentimes, the manufacturers encourage their clients to contact the official retailers so that they manage the consumer contacts and relations, making it a bit difficult to contact them directly.
To help you get in contact with Audemars Piguet, we have compiled an extensive list of all the different ways in which you can get in touch with Audemars Piguet. Whether you prefer to call, send an email, or send a letter to Audemars Piguet directly, this list includes all the different ways in which you can contact the company.
Audemars Piguet Contact information
---
Audemars Piguet Mailing address
It is possible to send letters directly to Audemars Piguet. They do not accept unannounced guests except for its museum. Audemars Piguet has several different buildings in Switzerland where the work is carried out – from administration to manufacturing.
Audemars Piguet Head office
Audemars Piguet
route de Lully 5c
Lake Geneva Park
Building D
1131 Tolochenaz
Switzerland
Musée Atelier (Audemars Piguet museum)
Route de France 18,
1348 Le Brassus
Switzerland
Audemars Piguet Manufacture des Forges, Le Brassus (Factory)
Address: Audemars Piguet, rue des Forges 20, CH-1348 Le Brassus
Telephone: +41 21 642 3900
Function: Production unit
Site director: Pascal Narbeburu
Commission: Foundation stone laid in June 2007
Completion date: August 2009
Architect: Dolci Architectes Sarl (Yverdon)
Audemars Piguet contact form
Audemars Piguet has a contact form on their website that you can use. This gets you in direct contact with Audemars Piguet representatives for any customer-service-related queries you may have. You can find the Audemars Piguet contact form here.
Audemars Piguet Fax
Audemars Piguet also has fax which you can try contacting them with:
Fax: +41 218024957
Auemars Piguet email addresses
Audemars Piguet has several different email addresses. Whilst they encourage people to contact them via the contact form on their website, you can also try directly via their email addresses.
Customer support Europe: info.europe@audemarspiguet.com
Customer support Americas: info.americas@audemarspiguet.com
Customer support Russia: boutique.gum@audemarspiguet.com
Customer Support Asia: info.asia@audemarspiguet.com
Audemars Piguet Japan: info.japan@audemarspiguet.com
General support: info@audemarspiguet.com
Audemars Piguet house Munich: aphouse.munich@audemarspiguet.com
AP House Bangkok: aphouse.bangkok@audemarspiguet.com
AP house Ginza: boutique.ginza@audemarspiguet.com
pierrick.meylan@audemarspiguet.com
catherine.barfuss@audemarspiguet.com
michel.beziat@audemarspiguet.com
cransprestige@audemarspiguet.com
Call Audemars Piguet
You can contact Audemars Piguet by phone. Audemars Piguet has many different phone numbers depending on where in the world you are.
Audemars Piguet France: +33 1 53 57 42 16
Audemars Piguet Americas: +1 646 375 0807
Audemars Piguet Middle East: +41 21 642 32 66
Audemars Piguet Switzerland: +41 21 642 32 66
Audemars Piguet Germany: +49 89 262 049 399
Audemars Piguet Great Britain: +44 20 7409 0782
Audemars Piguet Italy: +39 02 6749 3105
Audemars Piguet Portugal: 800 833 003
Audemars Piguet Spain: +34 917 814 170
Audemars Piguet Russia: +7 495 740 34 34
Audemars Piguet Hong Kong: +852 2732 9195
Audemars Piguet China: 0086 400 821 5770
Audemars Piguet Singapore: +65 6933 9020
Audemars Piguet Taiwan: +886 2 2739 8890
Audemars Piguet Japan: +81 3 6830 0000
Audemars Piguet boutiques
Most of the retail outlets for Audemars Piguet watches are run by authorized retailers which are not owned by AP. However, Audemars Piguet is more and more moving in the direction of setting up its own AP boutiques to get greater control from manufacturing to the final sale. If you want to contact Audemars Piguet via their boutiques.
You can find a complete list of the Audemars Piguet Boutiques here.
---
Audemars Piguet USA Office/headquarters
Audemars Piguet has a US office/headquarters in New York. This works as their flagship store and main office in the US.
Address:
Audemars Piguet
65 E 57th St
New York, NY 10022
United States
Telephone
:
+1 212-688-6644
Fax: +1 212 218 1255
Contact Audemars Piguet via social media
Audemars Piguet is active on several different social media platforms. Whilst social media does not tend to be the best way to contact large corporations if you want a reply back, it may be worth a shot.
Different social media platforms allow you to contact them in various different ways, for example via direct message, private message, or by commenting on one of their posts.
Audemars Piguet is active on Instagram. You can either try sending them a direct message (private message) or leave a comment on one of their posts.
Audemars Piguet is active on Facebook. You can try contacting them either via a private message or by commenting on one of their posts.
Audemars Piguet is active on Wechat. You can contact them via this social platform.
Audemars Piguet also has a YouTube channel. You can try leaving a comment on one of their videos, however, don't expect a response.
Audemars Piguet can be found on Twitter. You can try responding to one of their tweets or tagging them in one of your tweets.
About Audemars Piguet
Audemars Piguet is a Swiss luxury watch brand with a long and rich history and heritage. The company was founded as Audemars Piguet & Cie in 1881 by Jules Louis Audemars and Edward Auguste Piguet. It was established in Vallée de Joux in 1875. Ever since the company was founded, it has been family-owned. As such, it is one of only a few watch manufacturers in Switzerland of this size that is not owned by a group and is independently owned.
Audemars Piguet is most known for the iconic Royal Oak wristwatch which was released in 1972 as a response to the quartz crisis. It was initially not a very popular watch but eventually came to become one of the most iconic and important watches ever created.
Over the course of its history, Audemars Piguet has invented a number of important innovations and inventions. Amongst many things, Audemars Piguet created the world's first minute-repeating movement for wristwatches in 1892. Moreover, the company created the world's first skeleton watch in 1934.
The company has always had haute horlogerie and fine watchmaking at the core of its business.