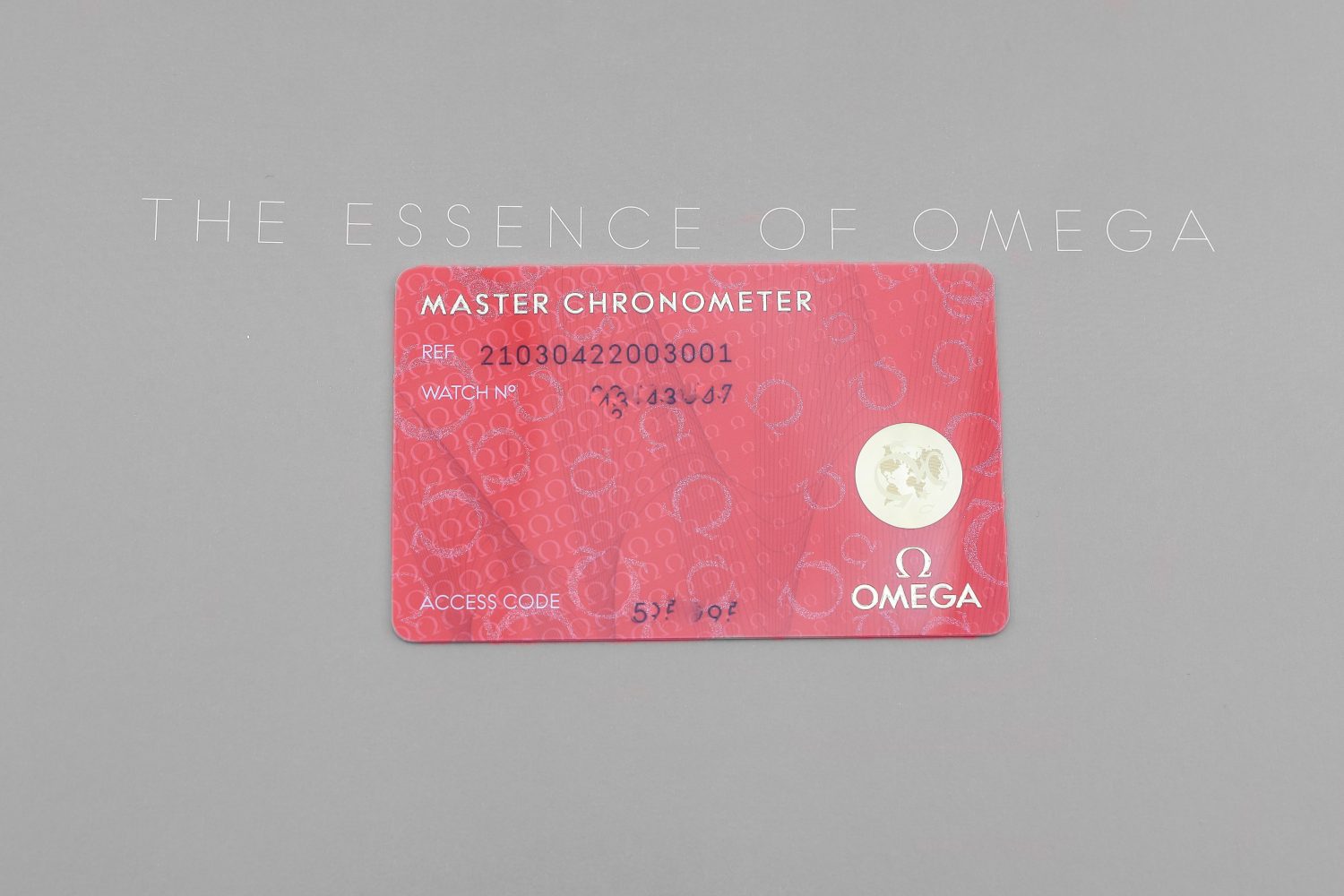 Omega Master Chronometer certified (METAS) – Complete Guide
The Omega Master Chronometer certification is a new way for Omega to test and certify their timepieces. Also known as Omega METAS certification, this is a stringent testing institute that tests Omega's watches.
All Omega watches that are tested and pass the tests by METAS (The Federal Institute of Metrology) are awarded the master Chronometer Certification. The certification means that the watch has been certified twice, and has passed 8 different tests related to the quality, durability, and accuracy.
Before the watch received this ceritifiation, it first needs to be certified by COSC (Official Swiss Chronometer Testing Institute) before being tested by METAS. This means that the watches are also COSC certified – which is something that is not widely known when it comes to Omega watches.
As a further service to Omega's customers and to give them insight into the specifications and performance of their timepieces, Omega gives their customers the ability to see the performance of their watch during these tests .
You can see your watch's test results online using your Omega Master Chronometer Certified card online here. You can also Scan your card using your iPhone to view the test results of your Master Chronometer watch by downloading the Omega METAS app.

Bear in mind that not all Omega watches are METAS certified – but those that do will come with the original METAS certification card which includes the code that you use to see the test results.
In Omega's words:
---
"To own a MASTER CHRONOMETER is to be confident that your watch has been certified not once – but twice! The 8 stringent METAS tests your timepiece must face to earn the title MASTER CHRONOMETER can only begin with movements already certified by COSC (Official Swiss Chronometer Testing Institute). And it's a completely transparent testing process. If you want to know how your own watch performed during the 8 METAS tests, you can view the exact results by entering your certificate number online."
---

What is METAS?
METAS, The Federal Institute of Metrology, is a federal test center which measures and tests equipment and timepieces. Any company can send their watches ot be tested by METAS, but Omega is the company that most extensively have incorporated the tests for their watches to ensure and prove their quality and reliability. Omega established METAS in 2015, and  dIfferent from COSC, Contrôle Officiel Suisse des Chronomètres, is that the tests are much more strict. The first watch to receive the METAS certification was the Globemaster.  Since then, Omega has started testing more and more of its mechanical watches.
Whilst it is owned by Swatch Group (Omega), they make the tests transparent by making them available to see online for the owner. It is also important to highlight that it is a government agency. "The leading centre for all measurements in Switzerland. And above all, we are consumer and client driven. That's why it was important to ensure that this new standard for mechanical watches is open to every brand."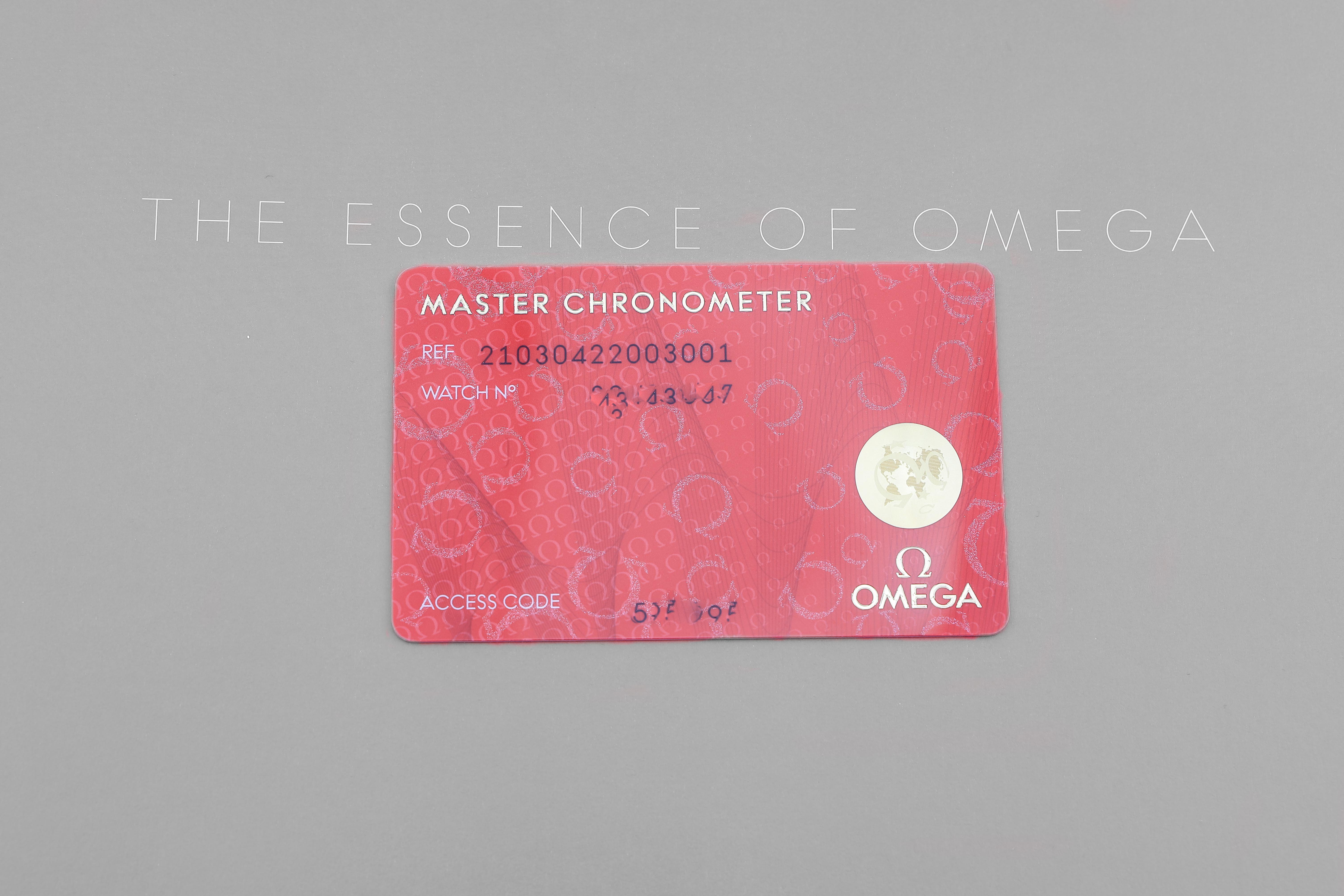 The METAS headquarter and testing facility is located in Wabern (Köniz commune) near Bern.
Since Omega have their watches tested by both COSC and METAS, they award the watches that pass these tests the Master Chronometer certificate.
---
"While industry-standard COSC certification remains an integral part of OMEGA's process, the new METAS testing will effectively double the certification of each watch, giving OMEGA and other Swiss watchmakers the opportunity to demonstrate the quality and timekeeping performance of their watches to a greater extent than has previously been possible. With 8 tests carried out over 10 days, each watch must pass a range of criteria that replicate real-life wearing conditions, including exposure to magnetic fields of 15,000 gauss."
---
Omega Master Chronometer certified METAS
 

– 8 stringent tests

There are 8 tests that the Omega watches must pass. Before this, the movements must have passed the 14 days of Contrôle Officiel Suisse des Chronomètres (COSC) testing.

Omega's goal is that the watches keep an accuracy of 0 / +5 seconds a day under all conditions that they are subject to.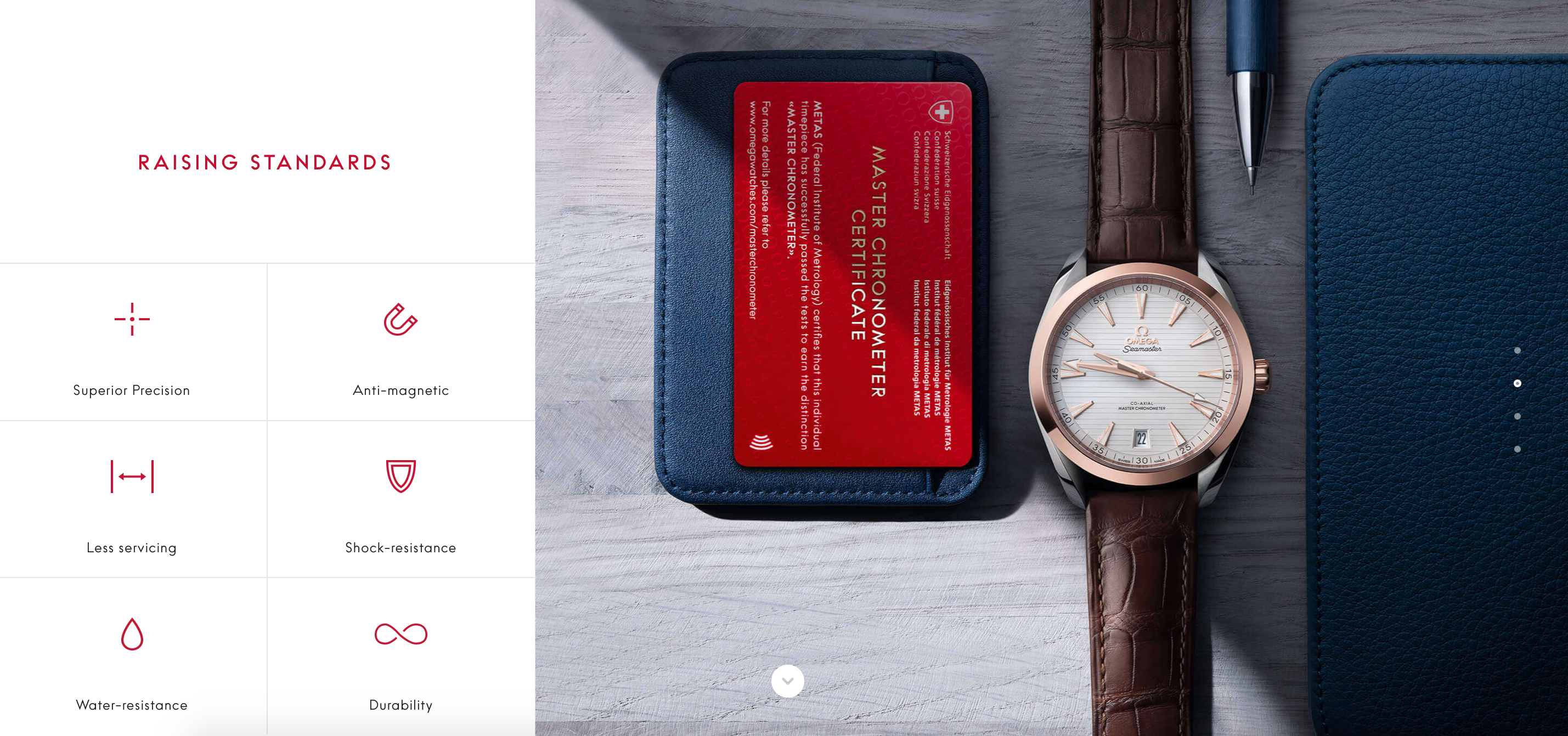 The additional 8 tests include:
 Function of the movement during magnetic exposure
This test ensures the watch operates perfectly whilst being subject to 15,000 gauss magnetic field. Placing it in two different positions, during a time of 30 seconds in each.
Water resistance test
This test involves submerging the watch underwater and applying pressure up to the stated water-resistance level. Omega also subjects it to more pressure than stated to ensure it will last.
Additional anti-magnetic test
Omega tests the watch under magnetism an adidtional time to ensure it operates perfectly. But instead of only testing the movement, the whole watch is subject to magnetic fields of 15,000 gauss.
Power reserve
METAS then tests the power reserve of the watch to ensure it keeps the power reserve as specified.
Precision and accuracy
Over a period of 4 days, the watch is tested under simulated real-life wearing conditions. In this test, the watch is also exposed to magnetism of 15,000 gauss, then demagnetized.
Accuracy test whilst the power reserve is between 100% and 33%
Testing the watch in six positions, the watch is tested whilst its power reserve goes between 100% and 33%, spending 30 seconds in each position.
Rate deviation
This test involves looking for any deviation in the accuracy and beats when placed in 6 different positions, spending 30 seconds in each position.
The watches are also tested in two chambers at temperatures between 23 and 33 degrees centigrade.
Conclusion
The Omega METAS Master certified Chronometer tests are partly a way to one-up Rolex, which only certifies its watches by COSC, but also a way to guarantee perfect performance of its timepieces under the most harsh conditions. The METAS tests pushes the Swiss watch industry forward and is a guarantee for Swiss watchmaking art, perfection, and reliability.