OMEGA Warranty: A Complete Guide
When buying an expensive wristwatch, having a warranty to back it up will bring peace of mind.
With a warranty, you don't have to worry about buying an expensive watch and then shortly thereafter have to pay to have it fixed or repaired just because it isn't functioning properly.
Different watch manufacturers have different warranties, which also have different warranty extension systems. It is common to see one or two years of warranty for most watch brands, but when climbing in price point, it can feel good to have an even longer warranty for your watch.
"For those who buy an OMEGA watch, the warranty provides the ultimate trust and customer care that you would expect."
Raynald Aeschlimann, President and CEO of OMEGA
In Omega's pursuit of making high-quality luxury watches, Omega officially announced that all watches purchased from the 1st of July 2018 and onwards will have a warranty of 5 years. The new 5-year warranty took effect on November 2nd, 2018.
In this article, we'll go through what that means in practice, and how omega's warranty works.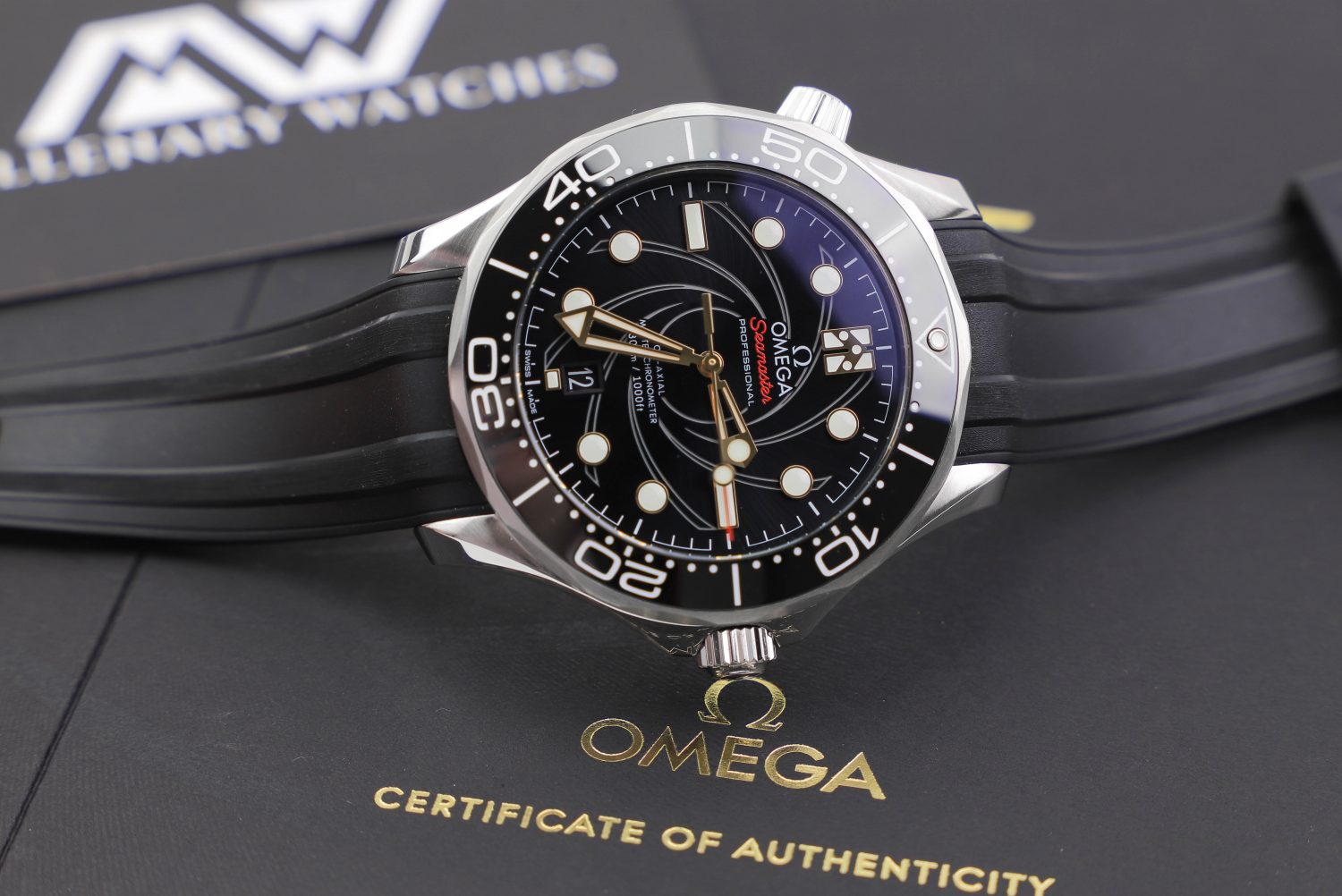 Omega watch warranty and how it works
Introducing a five-year warranty for all Omega timepieces was a bold move from Omega. Previously, Omega has had two or three years of warranty depending on the model, so it's safe to say that it is a big step and a large investment for Omega.
First of all, having a five-year warranty as a watch brand is important because it sends out signals that the company manufactures high-quality, and long-lasting timepieces that the company stands proudly behind. Secondly, in recent times, Omega has worked hard to establish itself as more of a luxury watch brand, attempting to compete with Rolex. And since Rolex has a five-year warranty, Omega can't be any worse.
Also, the increased warranty is also proof of Omega's great technological advancements in recent times. Previously, many of Omega's watches used non-in-house, standard movements, but in Omega's pursuit of establishing itself as a luxury and qualitative watch brand, more and more timepieces have been equipped with Omega's own in-house calibers. Apart from this, Omega has also worked hard to develop its Co-Axial movement and silicon hairspring for its movements.
Prior to this, Omega's non-in-house movements had a warranty period of 24 months, and their co-axial escapement movements a 36-month warranty. This is what Omega wrote:
"Your OMEGA® watch is warranted by OMEGA SA* for a period of twenty-four (24) months, thirty-six (36) months for watches with a co-axial escapement, from the date of purchase under the terms and conditions of this warranty. The international OMEGA warranty covers material and manufacturing defects existing at the time of delivery of the purchased OMEGA watch ("defects"). The warranty only comes into force if the warranty certificate is dated, fully and correctly completed and stamped by an official OMEGA** dealer ("valid warranty certificate").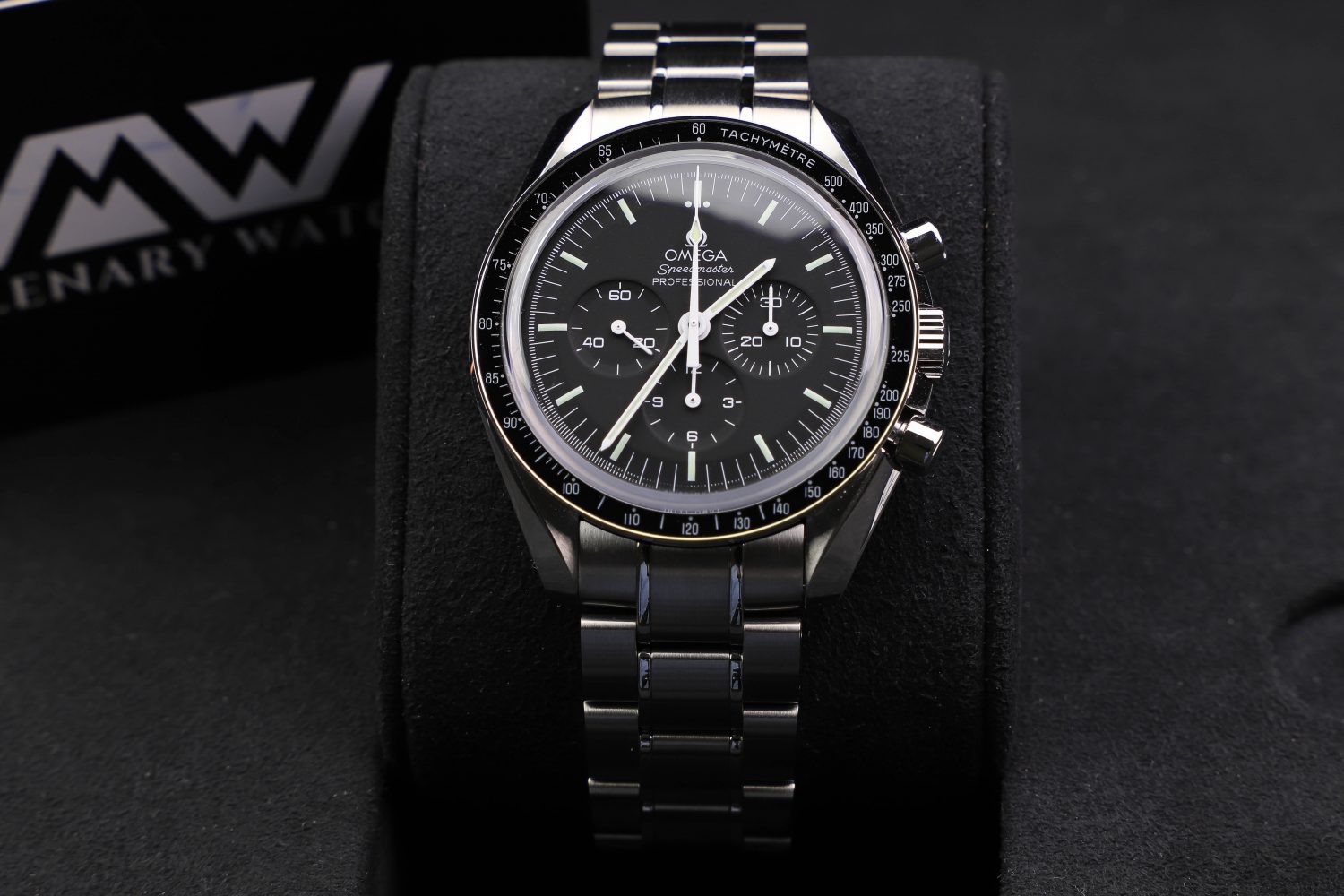 During the warranty period and by presenting the valid warranty certificate, you will have the right to have any defect repaired free of charge. In the event that repairs are unable to restore the normal conditions of use of your OMEGA watch, OMEGA SA guarantees its replacement by an OMEGA watch of identical or similar characteristics. The warranty for the replacement watch ends twenty-four (24) months, thirty-six (36) months for watches with a co-axial escapement, after the date of purchase of the replaced watch.
This Omega manufacturer's warranty does not cover:
– the life of the battery.
– normal wear and tear and aging (for example scratched crystal; alteration of the color and/or material of non metallic straps and chains, such as leather, textile, rubber).
– any damage on any part of the watch resulting from abnormal/abusive use, lack of care, negligence, accidents (knocks, dents, crushing, broken crystal, etc.), incorrect use of the watch, and non-observance of the operating instructions provided by OMEGA SA.
– any consequential or indirect damage resulting from the use, failure to operate, defects, or lack of precision of the OMEGA watch.
– the OMEGA watch handled by non-authorized persons (for example for battery replacement, service, or repair) or which has been altered in its original condition beyond OMEGA SA's control."
The above text of what the warranty does not cover is still relevant and up-to-date today.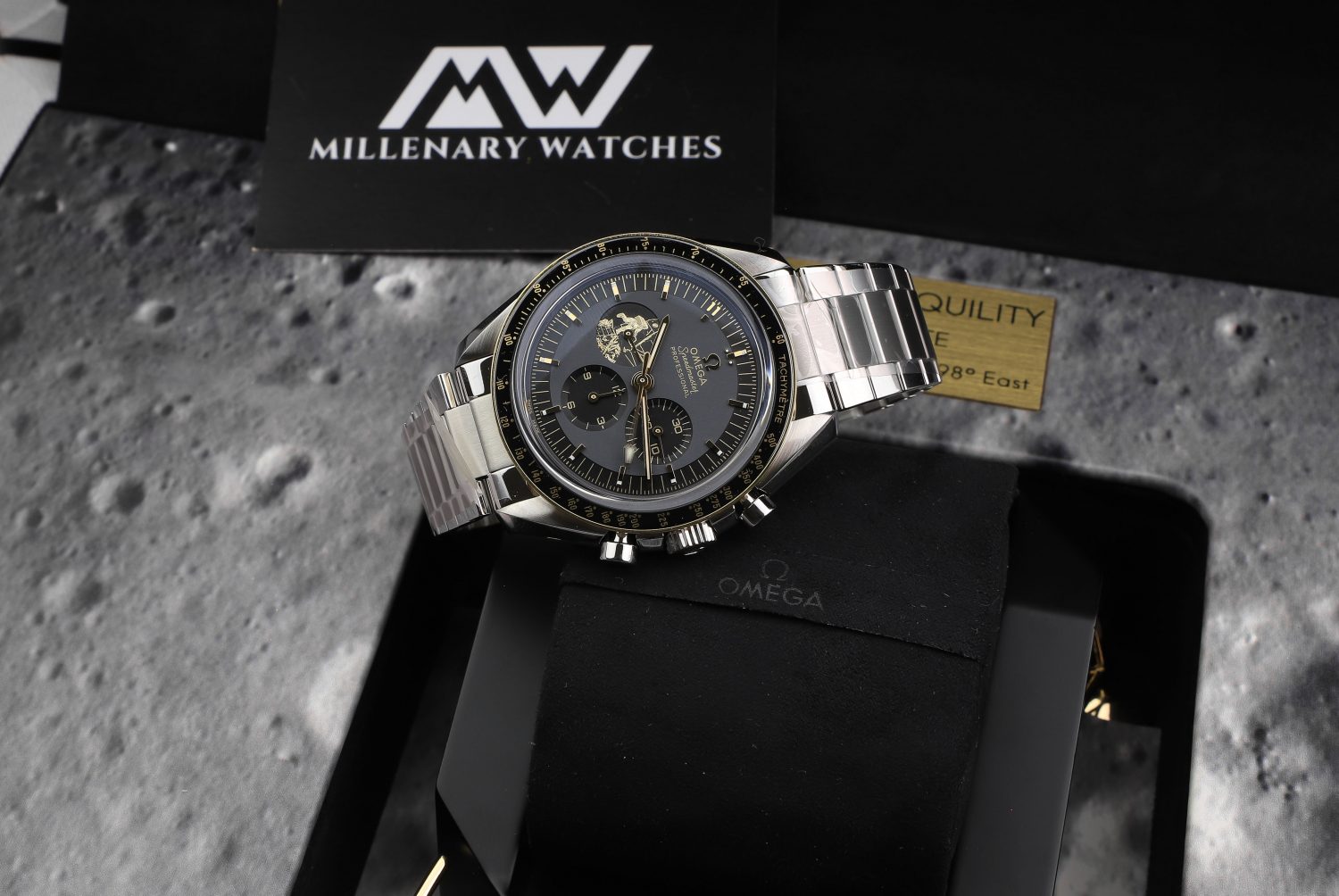 But now, all OMEGA watches have a five-year warranty as standard.
Something that has contributed to Omega's ability to introduce a five-year warranty is its more rigorous quality controls. In 2017, Omega opened its most modern industrial factory at its HQ site in Bienne, Switzerland. As well as assembly, the site provides new testing and quality control facilities that examine many of the brand's timepieces in greater detail than ever before.
---
Raynald Aeschlimann, President, and CEO of OMEGA, said, "Our enduring commitment at OMEGA is to the satisfaction and confidence of our customers. All of our recent advancements, from pioneering technology to the state-of-the-art factory we opened one year ago, have enabled us to introduce this new 5-year warranty, proving that our standards are continually increasing and that our customers can have even more trust in the OMEGA watch they wear."
---

How does the Omega warranty work?
Let's look at how Omega's warranty works in practice.
Some watch brands use electronic warranties, but Omega's warranties are, at least as of now, non-electronic. This means that the warranty is not electronically activated but rather mechanically activated.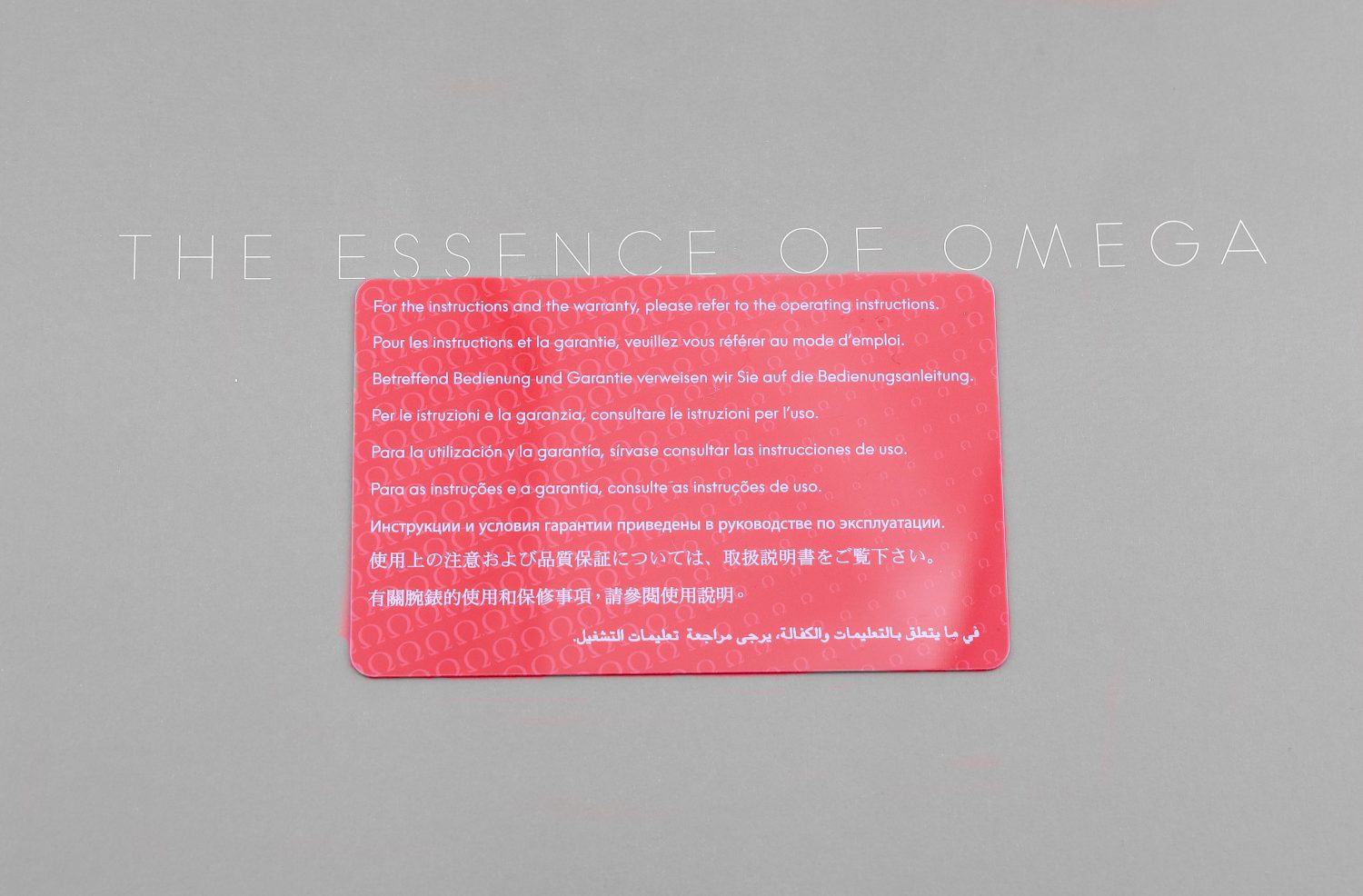 However, what is electronic, is the METAS certification of your watch, which you can look up on the Omega website. The METAS card will accompany your Omega watch if your watch has a movement that is METAS-certified and has been manufactured after Omega's METAS certification came into place. (But that's a topic for a different article).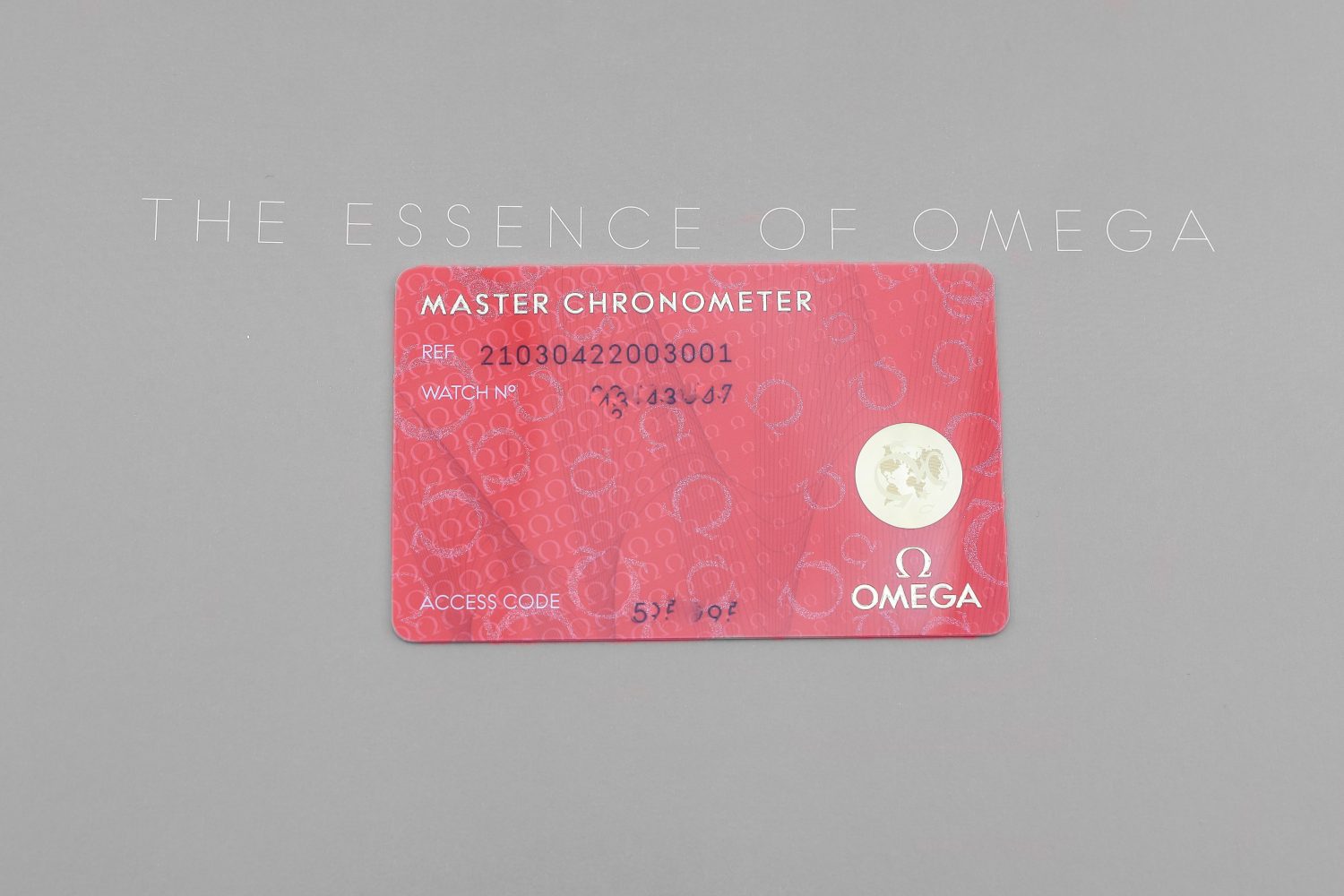 As you could see in the quote shared earlier, there are some conditions for your Omega warranty to be valid.
These are the conditions that have to be met:
"The warranty only comes into force if the warranty certificate is dated, fully and correctly completed, and stamped by an official OMEGA** dealer ("valid warranty certificate")."
So what does this mean? There are a lot of discussions about grey market watches with no warranty, accompanied by the seller's warranties, and so on. How does it really work? And can you be sure that your Omega watch comes with a valid warranty?
For the warranty of your Omega watch to be valid, it needs to have the stamp of an official Omega retailer. Furthermore, it also needs to have been dated, which is the date on which the watch was originally sold by the official Omega retailer.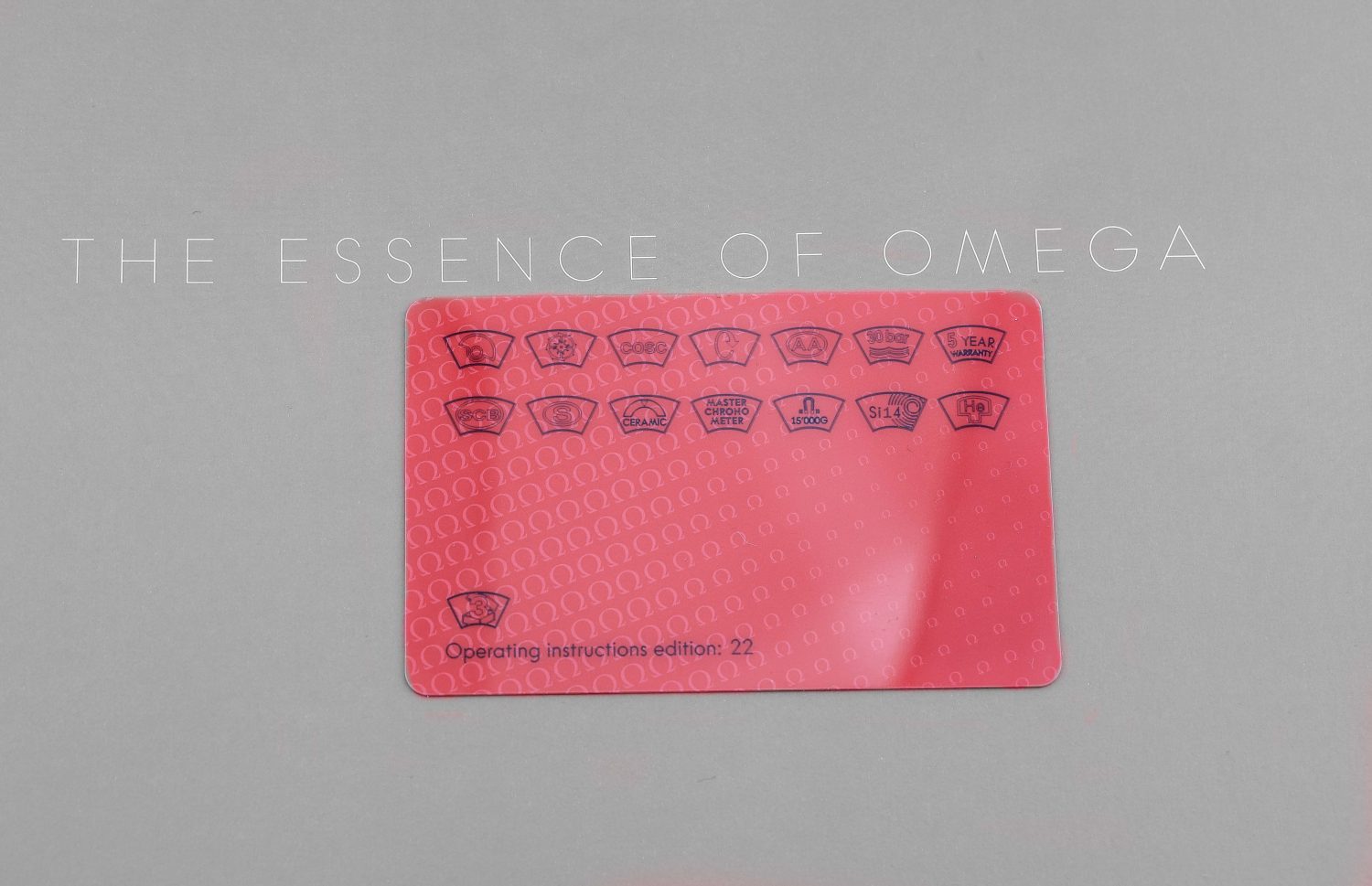 In some rare cases, the date is not filled out on Omega warranty cards for different reasons (most often due to neglect, and in theory, this means that the warranty is not valid, but since the warranty card is not electronic, you can simply fill in the date yourself as there is no easy way to confirm the date of which the watch was originally sold. This is why your watch will have a valid warranty even if you fill in the date yourself – even if this is not meant to be the case in theory.
The warranty for your Omega watch comes in the form of a plastic card. Accompanying your watch will also be additional plastic cards. If you have a limited edition watch, you will have a limited edition card, and for Omega's METAS-certified cards, you will also have a METAS card. Some watches also come with a Pictograms card, and diamond watches have a diamond origin card as well. In other words, different models come with different numbers of cards.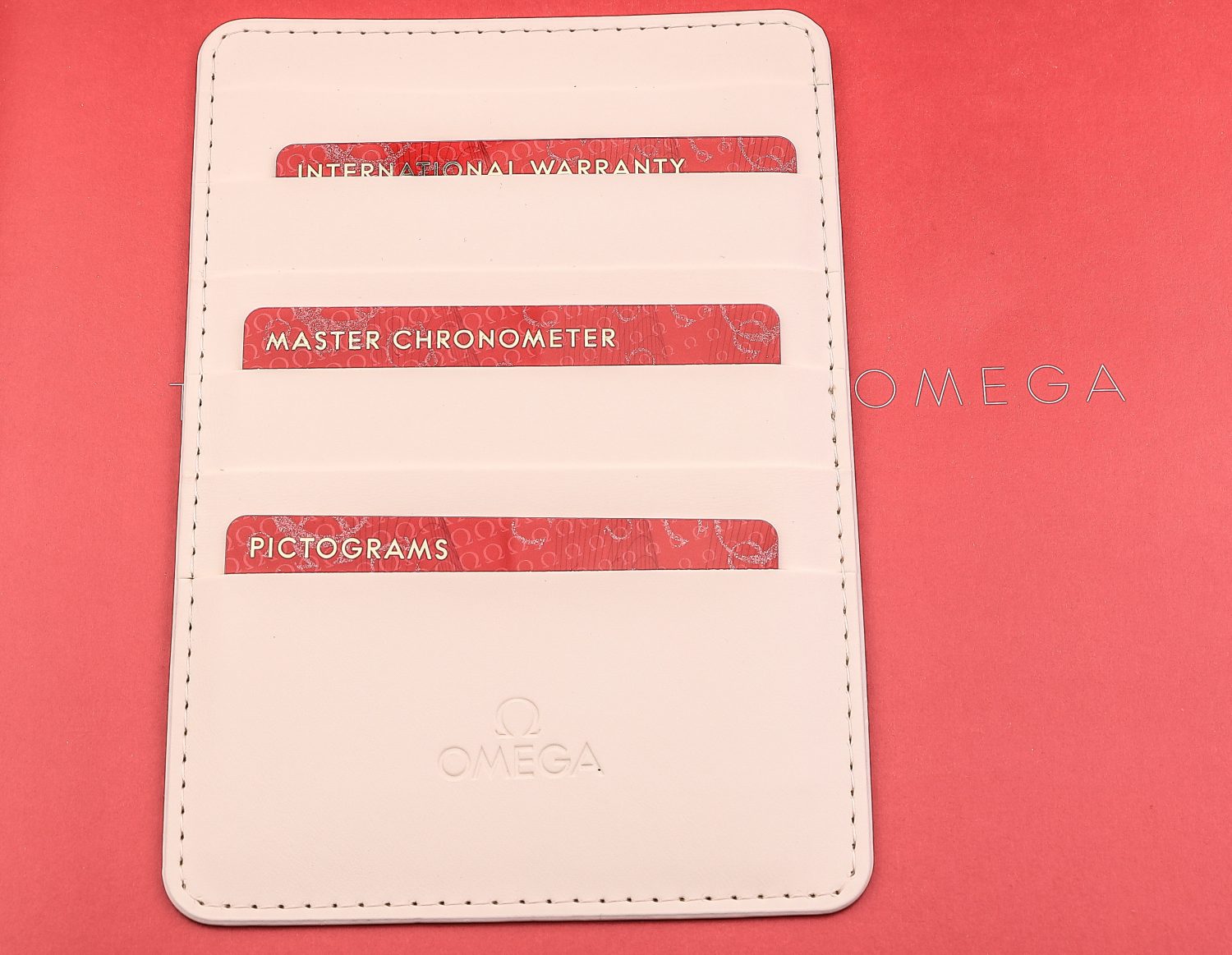 But for your warranty to be valid, you only need the warranty card. Some people argue that you need the receipt from the original purchase, but this is not true. Their arguments may be valid as some official retailers actually ask for the receipt, but reading the terms of conditions for the warranty, it is evident that it should not be necessary.
Remember that the warranty is international and therefore if you have an issue with your watch, you can visit any official Omega retailer or boutique with your watch, accompanied by the warranty card, and they will be able to help you. In most cases, your watch will be sent back to Omega in Switzerland if it has any problems, and Omega will have it fixed. The watch will then be shipped back to the retailer.
The time it takes for Omega to repair your watch varies depending on what issue you have and how busy they are at the time they receive it.
Have in mind that your watch will be shipped back to the retailer that you left it to, so if you are abroad, have in mind that you then need to come back to the store again when it is ready in order to collect it. The time it takes to repair your watch varies a lot. It can vary from a few weeks to several months.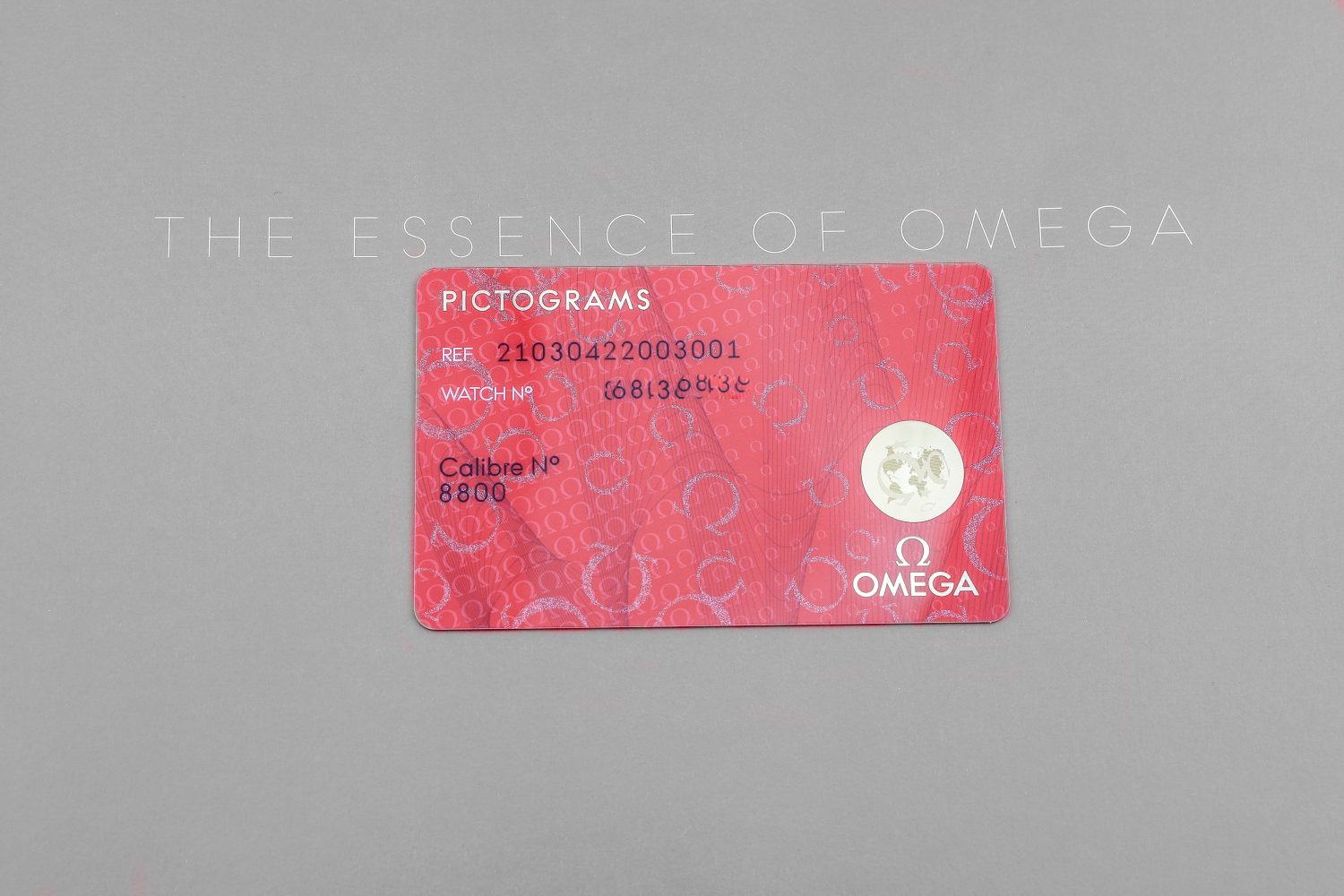 The most important part for your warranty to be valid is that it has a stamp from the authorized Omega retailer. This brings me to my next point.
In some cases, you can find Omega watches that come with a warranty card, but it has not been stamped or filled out by an official retailer. In these cases, the warranty card will not be valid. When you buy an Omega watch from an official retailer, it will always be filled out and dated and thus the warranty is activated.
You will usually find non-stamped warranty cards when purchasing watches from some non-official retailers. This has to do with the fact that these watches have normally been sold by an official retailer to a "grey market retailer" which is not allowed by Omega and by not filling out the warranty card with the dealer stamp, the retailer can protect its identity.
The above is only true for some grey market dealers which buy huge stocks of Omega watches at heavily discounted prices, but it is not the case for Millenary Watches. All Omega watches sold by us come with an official valid five-year international warranty dated and signed by an official Omega retailer. This means that it will be valid just like if you purchased it directly from an official Omega retailer.
The warranty starts when the card is stamped and dated, and we will always write the year in which the warranty has been activated in our description so you know how much of a five-year international warranty is left.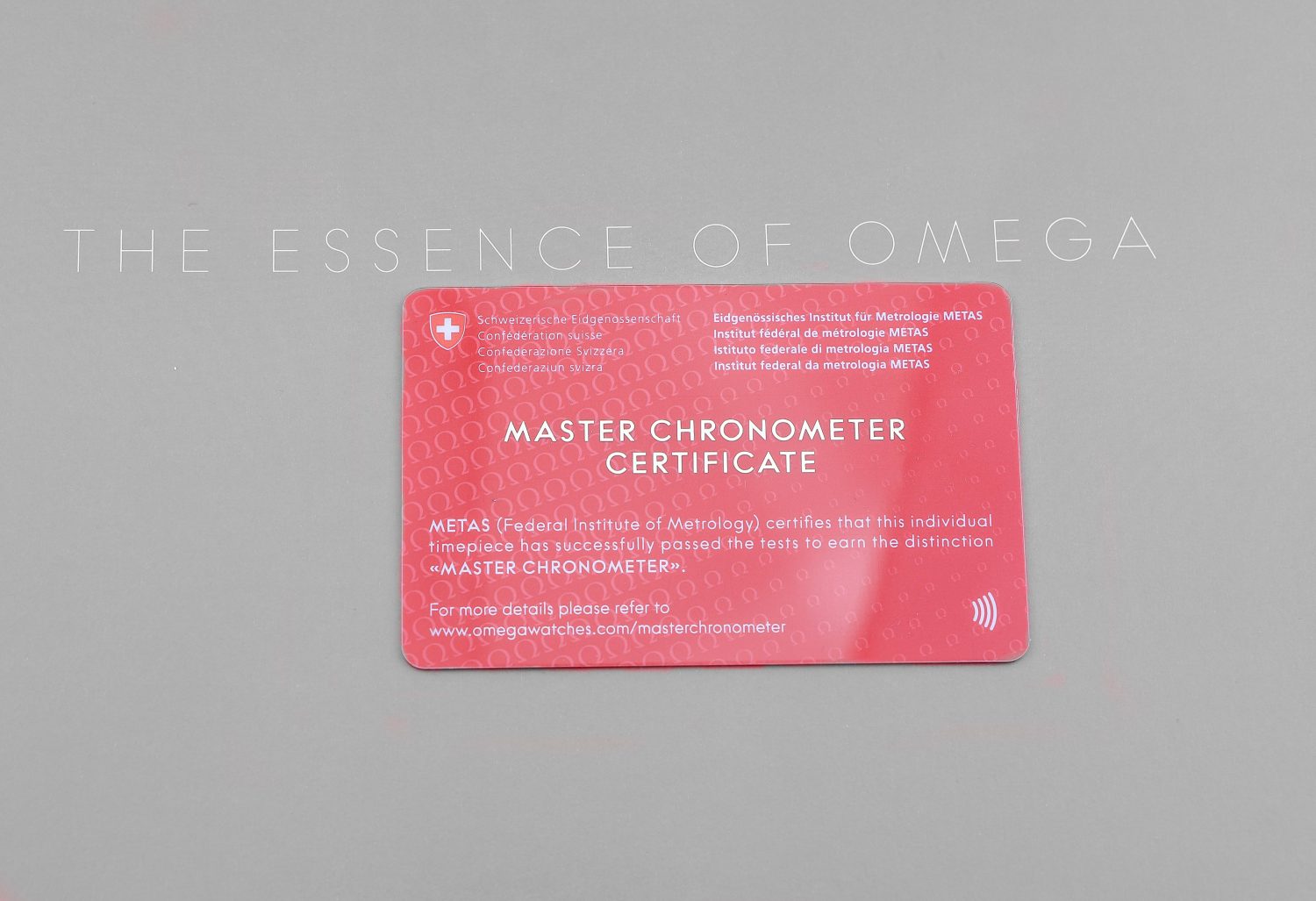 Can you get a new Omega warranty card?
No, if you lose your warranty card, you will not be able to get a replacement for your watch under any circumstances.
Do note that your warranty card is unique for your exact watch. On the card is the reference and the serial number of your watch, so it is not possible to have a warranty card that belongs to a different watch, even though it is the same model.
What you can get, however, is an "extract from the archives", which is provided by Omega, which is as close to a new certificate as you can come.
Your Omega watch will also need regular maintenance and servicing
Some people confuse the Omega warranty and what it will cover. But just like essentially any warranty, it will not cover damages that have been caused by you or damages resulting from abnormal/abusive use, lack of care, negligence, or accidents (knocks, dents, crushing, broken crystal, etc.). To understand exactly what Omega defines as correct use, we advise you to read the operating instructions provided by OMEGA SA. For example, if you drop your watch and it becomes internally damaged, say starts to lose a lot of time, you will not be able to have it fixed through your warranty, but instead, you need to pay for the repair.
Your Omega watch is a mechanical piece of craftsmanship that will need regular maintenance and care. The general recommended timeframe for an Omega watch to be serviced is five years but there is no fixed time frame for this. In many cases, an Omega can run flawlessly for a much longer time without the need for service, depending on how you use it. But it is up to you as an owner to decide this. Note that the warranty does not cover the service cost for a regular service – only if your watch has issues that come from the factory.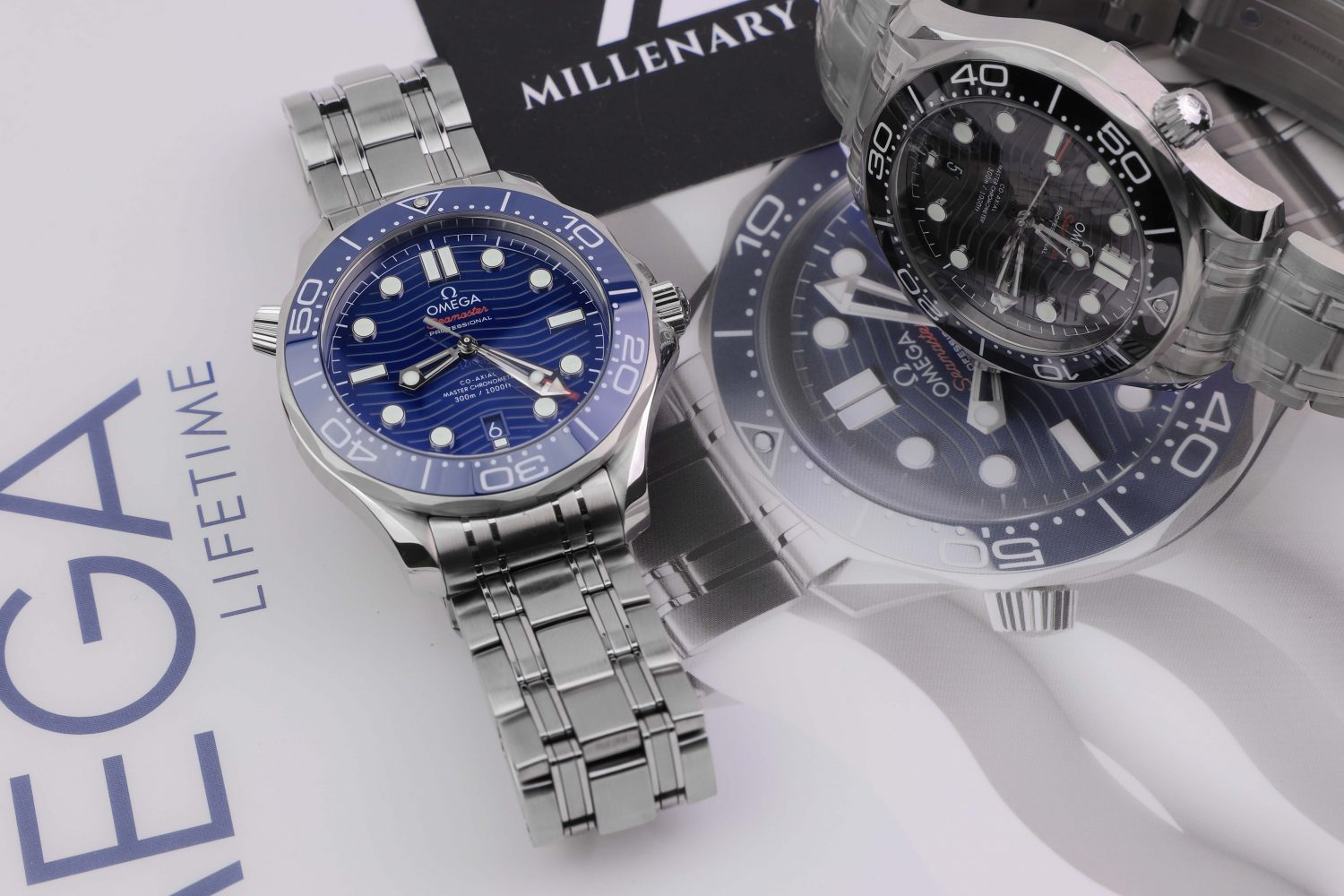 The most common issue for all mechanical wristwatches, including Omega is that it does not keep time the way they should. The specifications for how accurate a watch is should depend on what movement it uses. It is usually plus/minus a few seconds per day.
If your watch has an issue that comes from the factory, it will usually show in the first few months of the watch's life.
Some people don't want to deal with the hassle of sending their watch back to Omega and waiting for it to come back, but if your watch is gaining or losing more time than you can accept, then you can have it fixed. In some cases, your watch may just be magnetized, and in these cases, an Omega retailer will help you without having to send it to Omega. The best is always to consult with a retailer and hear what they have to say.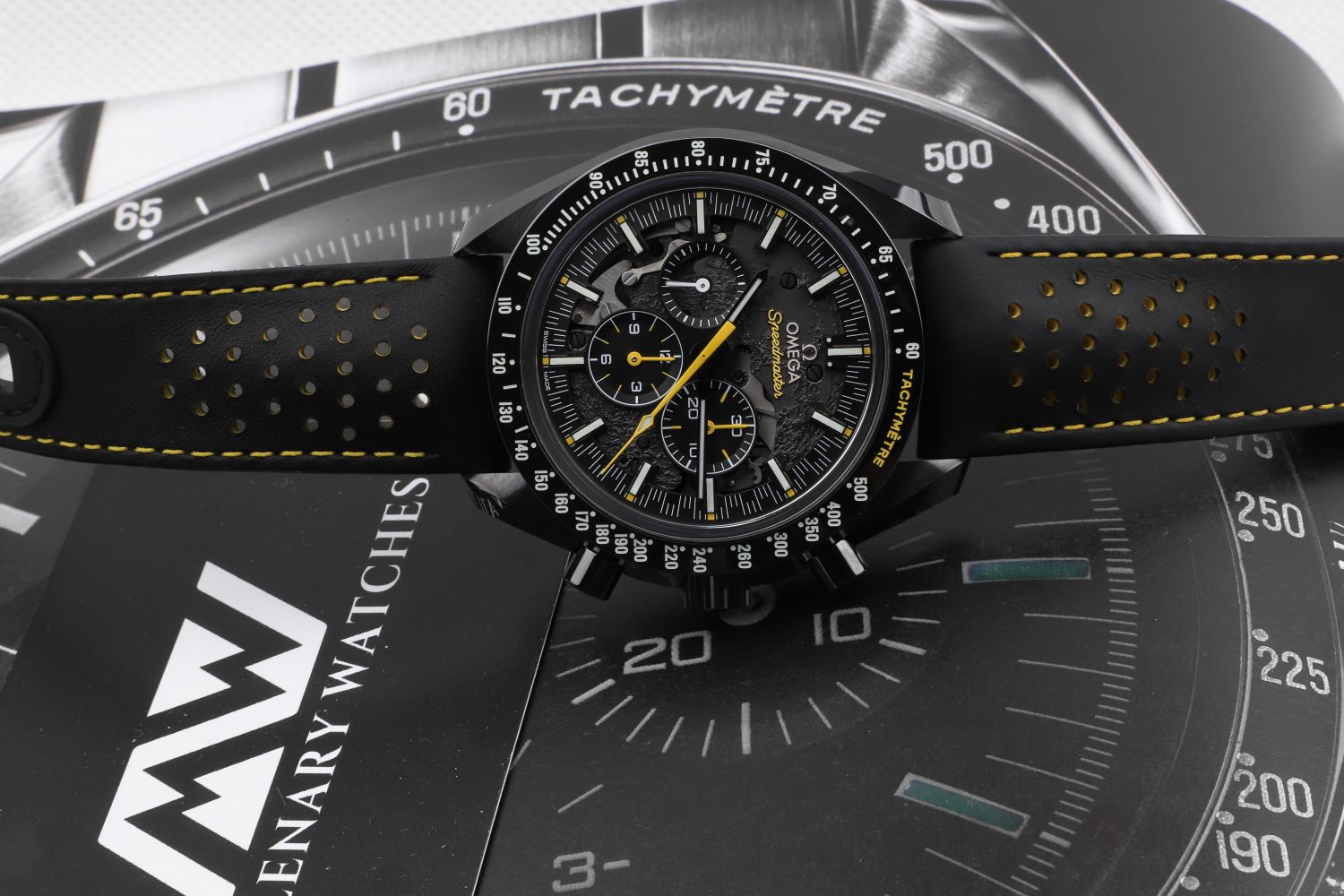 Over time, the gaskets of your watch will dry out, and the water resistance will thus not be guaranteed anymore. The water resistance of your watch is guaranteed within the warranty period, but after.
At the same time, if you regularly go diving with your watch, it is recommended to have your gaskets replaced every year to ensure full water resistance, and this is something that the warranty does not cover.
Conclusion – Omega watches warranty
The five-year international Omega warranty will bring you peace of mind of knowing that if it shall turn out that it has any issues within this period are not caused by external factors, you will be protected and backed by Omega.
With all of this in mind, make sure that you don't lose your warranty card within your warranty period. Not only will you not be able to claim your warranty, but not having the original warranty card will also devalue your watch shall you decide to sell it.
In announcing a five-year warranty, Omega gets closer to competing with Rolex and establishing itself as a more high-quality and luxurious swiss watchmaker. Omega stands proudly behind its watches for five years, and that's a huge investment and guarantee to make.