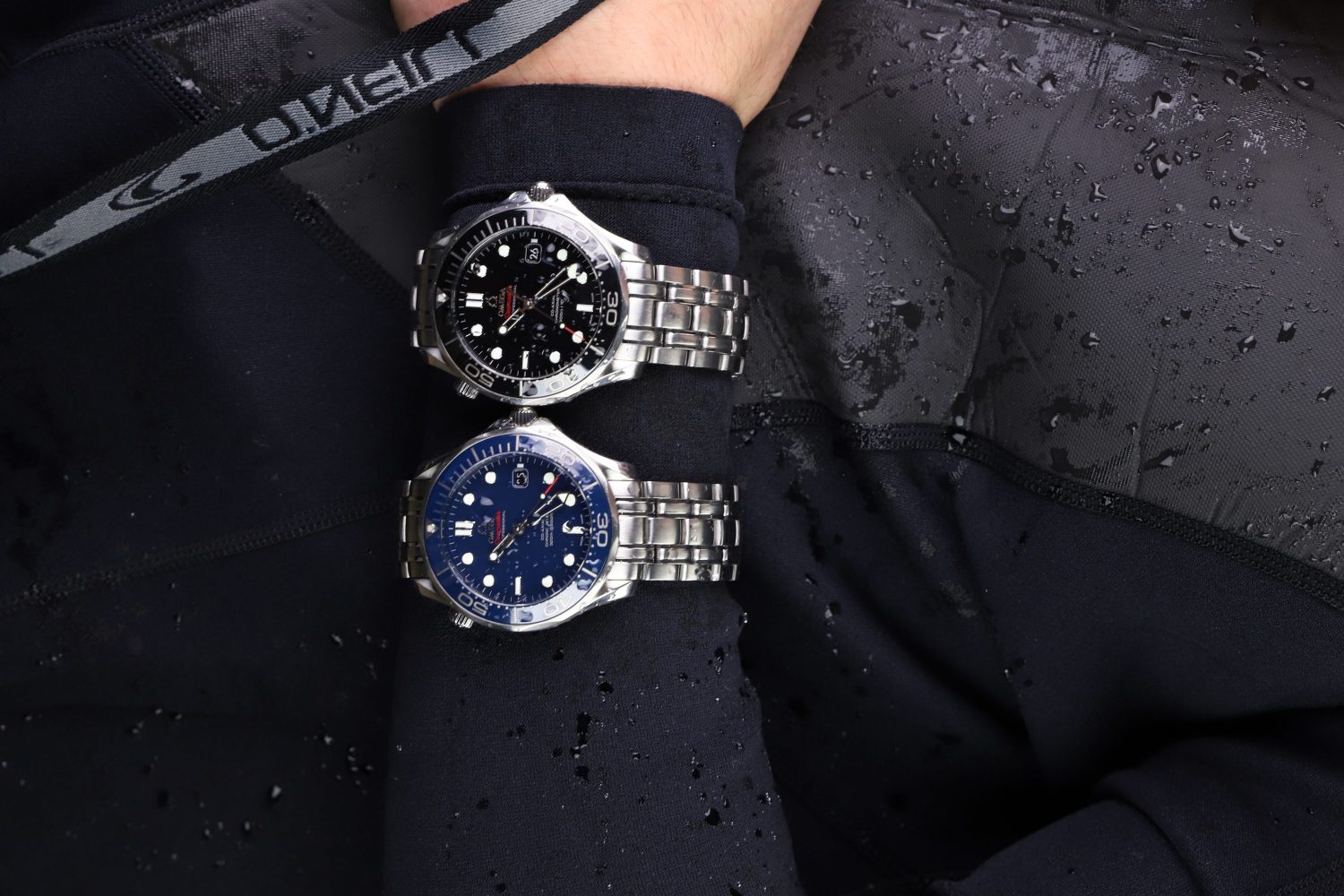 Pre-Owned Omega Watches for Sale: Tips and Information
The market for pre-owned watches has exploded in recent years. Of course, considering the advantages of buying pre-owned, this is not something that is very surprising.
In the pre-owned marketing, Omega is one of the most popular watch brands, and part of that reason is that on the secondhand market, you can get many Omega watches at bargains compared to retail, and save a lot of money.
In this article, we'll share some information about buying pre-owned Omega watches and some brief information about the brand so you can start exploring the endless world of pre-owned and vintage Omega watches.
Brief Omega history
To understand Omega's present, it's worth learning about its past.
Omega is a watch brand that has played a part in many iconic moments in history. The most famous and well-known is the fact that Omega is the first watch on the moon, where the astronauts wore Omega Speedmasters, and this would of course, leading to the speedster becoming known as the "moon watch", and establishing itself as one of the most iconic watches in the world.
But let's take it to the beginning.
Omega goes back all the way to 1848 to La Chaux-de-Fonds in the workshop of Louis Brandt. After founding Omega, Brandt and family controlled the company for many years. Initially, the brand wasn't really a brand, but more so a workshop in La Chaux-de-Fonds where Brandt assembled pocket watches from component parts in his workshop, but in 1903, they adopted the name "Omega". Before this, a number of different names had been used throughout the years.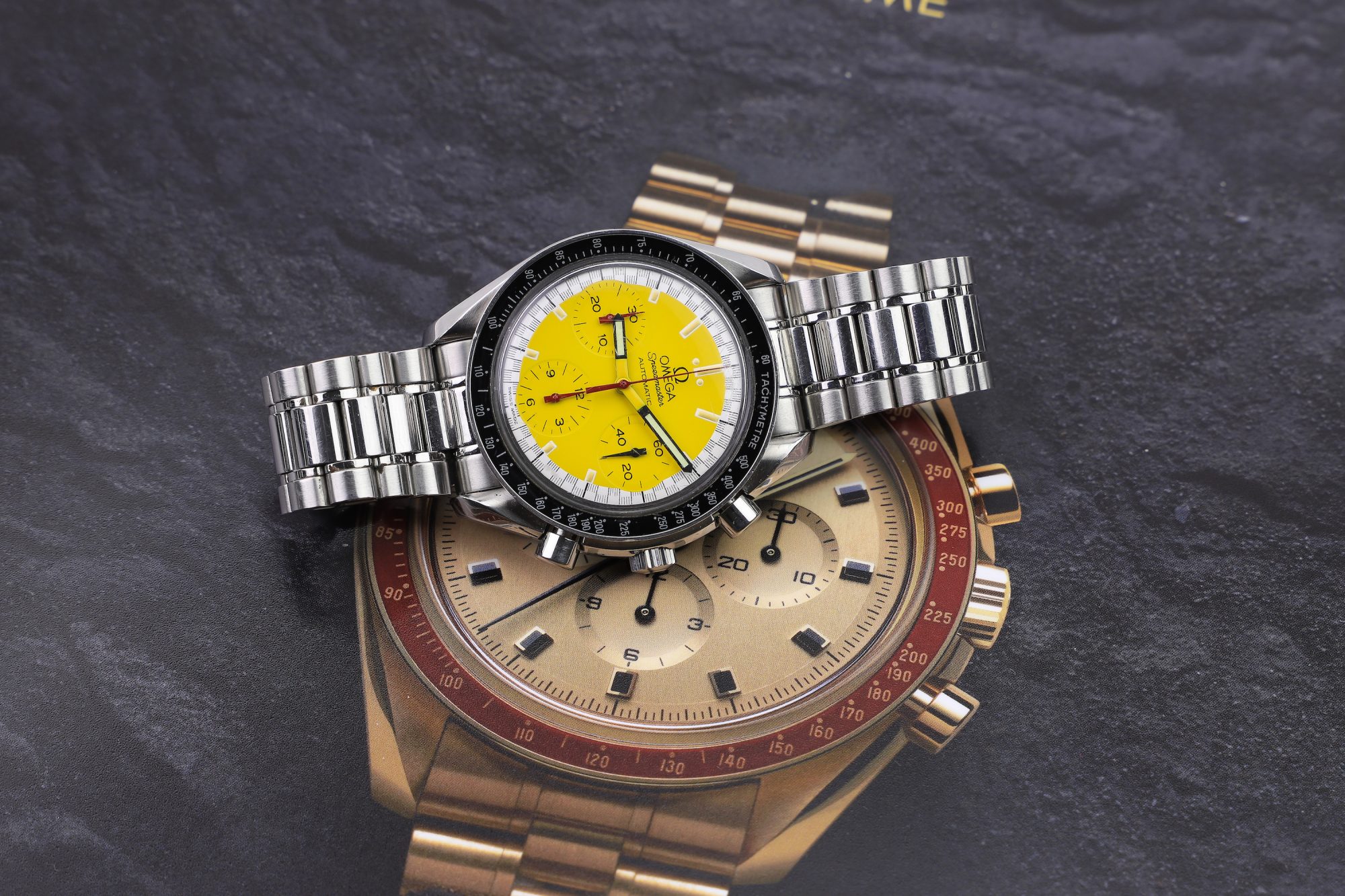 The name "Omega" derives from the final letter in the Greek alphabet and symbolizes perfection and accomplishment. These two things, of course, are qualities and things that Omega strive for in every watch – still to this day .Ω 
In the 1900s, Omega gained recognition for its work at the Paris World Fair. In fact, Omega achieved the world precision record of 97.8 points in 1936 at the Kew-Teddington observatory, located in England. Due to Omega's extreme precision at the time, it became the obvious choice for timing events. This is the reason why Omega became the official timekeeper of the Olympic Games and has been so for many years.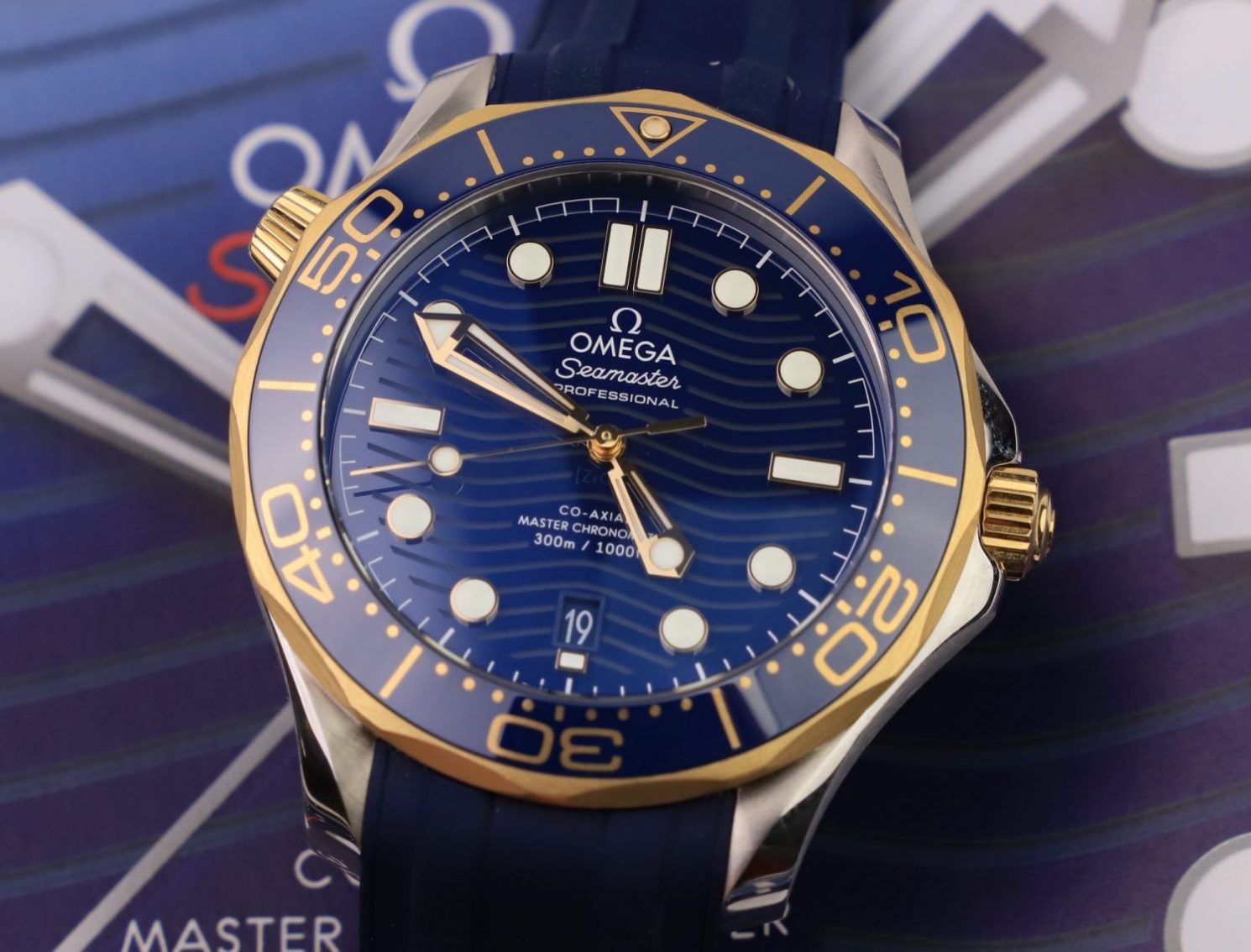 In the many years that would follow, Omega continued to develop its movements and production methods, and something that Omega came up with was a streamlined process of making movements – a process that would be more automated, and thus allow for a greater mass-production of watches.
In fact, Omega developed each movement with interchangeable pattern parts which thus increased construction speed and reduced cost, but without sacrificing quality. 
Omega has made many technological feats over the years, and this has naturally helped the brand establish itself as one of the leading watch brands in the world. In fact, their watches are known to be reliable workhorses that continue to tick year after year due to their high quality, and in this production and development, Omega stays true to its heritage of producing elegant and high-quality luxury watches. With this in mind and the iconic status that Omega has today, it's not surprising that Omega is immensely popular on the secondhand market.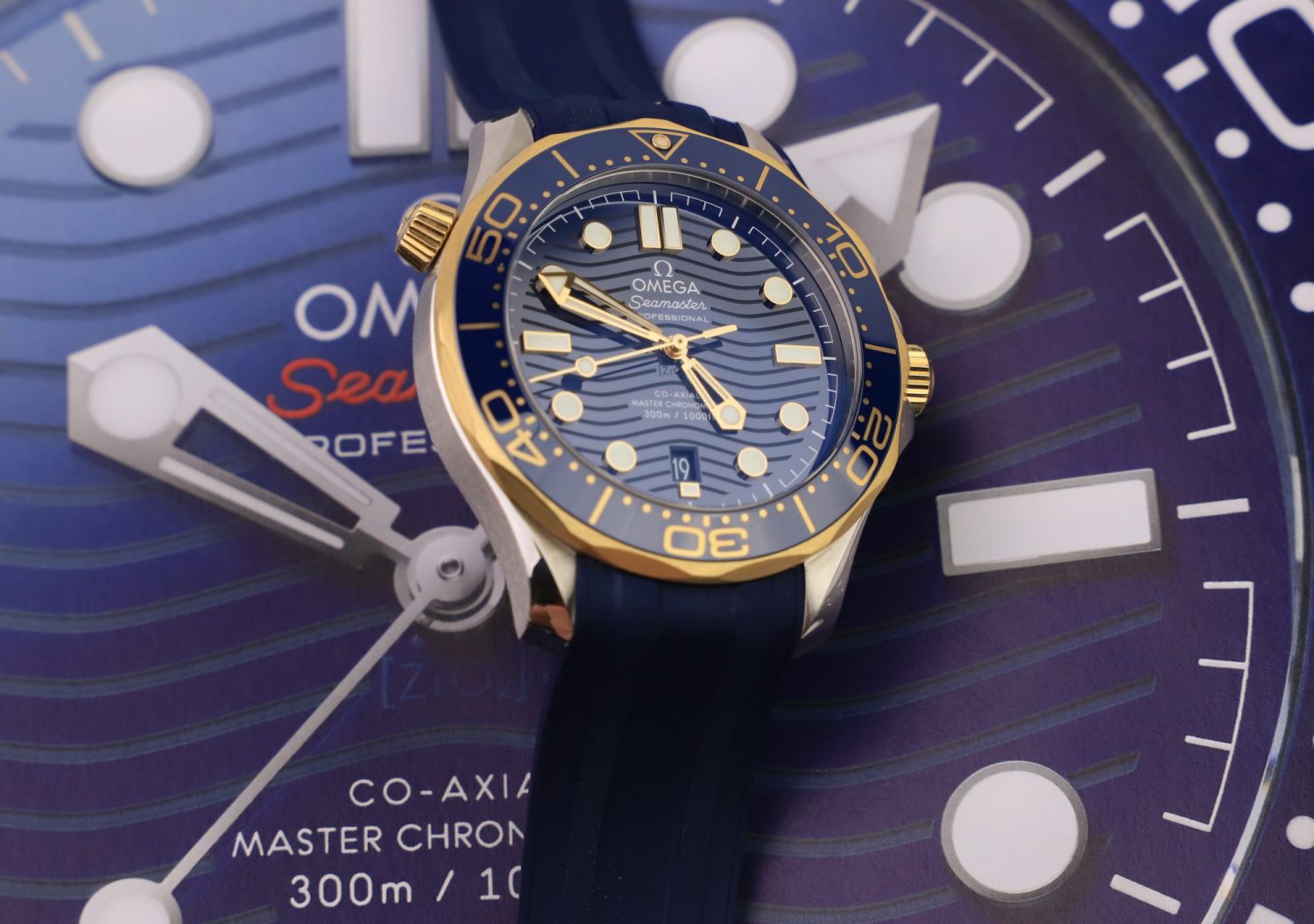 Why is Omega so popular?
Well, we've touched upon this question briefly already, but there are actually many reasons why Omega is so popular and well-respected. The first reason has to do with its rich heritage, having pushed the boundaries and developed new revolutionary techniques, whereas the other side of the spectrum depends on the fact that important events/people have worn or used Omega watches, which symbols that these people never settle with anything less than perfection.
This includes people from astronaut Neil Armstrong to the Olympic games, to James Bond.
Wearing an Omega watch can, therefore, show that you both have a good taste, but also that you appreciate fine mechanics and craftsmanship.
Why should you buy pre-owned Omega watches?
Some reasons have already been mentioned to why you should buy pre-owned Omega watches, but the main ones are:
Large selection of watches
Cheaper
When buying a pre-owned Omega watch, you have all the choices in the world.
The array of Omega watches is enormous. Why? Because unlike at the official retailers, watches are not discontinued on the secondhand market, and this is why you can find virtually any model from any year from Omega and any other brand for that matter. As a result, the decision of choosing an Omega when the opportunities are endless may feel like a difficult decision, but this also means that there is an Omega watch for everyone – from fifty-year-old vintage watches to discontinued limited edition watches or brand new models.
There really are no limitations here if you know where to hunt. If you don't, you can always use our source a watch service.
If you're looking for vintage Omega watches, buying pre-owned is really your only alternative, however, even if you want new watches that are still in production, it is still a good idea to buy them secondhand.
On the secondhand market, you can buy Omega watches in all conditions. From never worn with factory stickers on it, to slightly worn, to worn a lot, with signs of wear accordingly.
Which watch and condition you should choose is completely up to you, but something worth noting is that the condition of a pre-owned Omega watch affects its price – for natural reasons. Therefore, it's important that you weigh in the advantages contra the disadvantages of used and unworn, and how much you can accept a watch to be worn, and how much signs of wear you're okay with form the previous owner.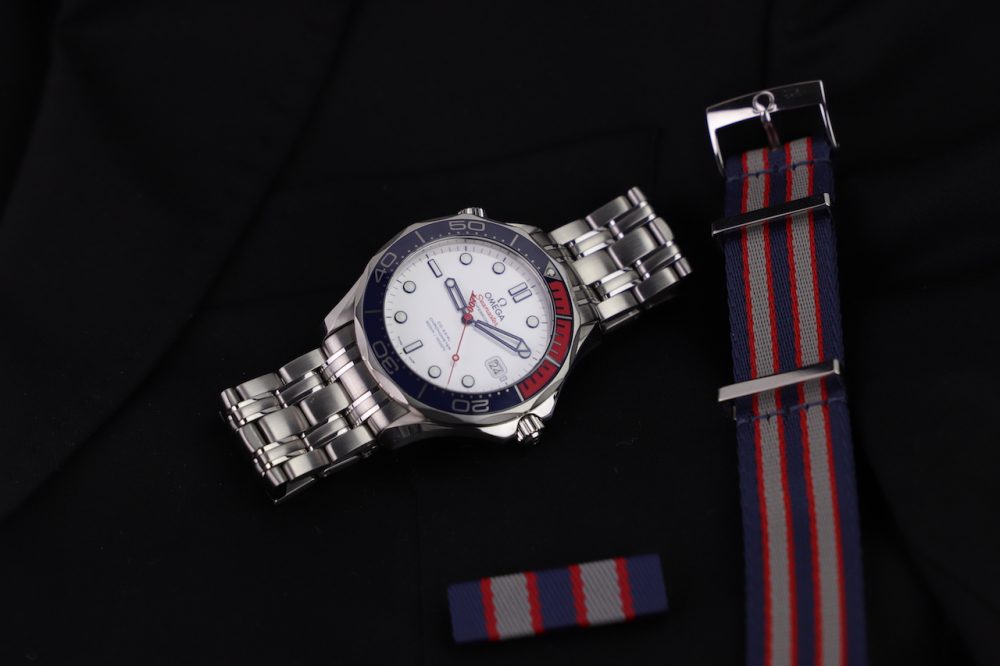 But if you are going to buy brand new watches, you're getting the same watch as you get if you buy from an authorized dealer, but in most cases, at a considerably lower price. In many cases, we're talking thousands of dollars. And for getting the same product, it makes a lot of sense that more and more people turn to the second-hand market to buy their watches – whether they want completely brand new or a worn timepiece
Used Omega Watches for Sale
At Millennium Watches, we have used Omega watches for sale. If you can't find the Omega you're looking for in our pre-owned Omega section, do not hesitate to have us source the watch for you. We'll gladly help you find the dream watch you are looking for.
We have lots of experience and expertise with Omega watches, and constantly get new watches in stock.
We only sell authentic Omega watches, and each and every watch is carefully inspected to ensure its authenticity before being shipped out to you. In our online shop, you can shop pre-owned Omega watches worldwide, and have it delivered to you quickly. We offer an array of pre-owned watch brands, but there's just something special about Omega. It's many timeless designs, its great craftsmanship and attention to detail, and its rich history is just some of the things that contribute to Omega's popularity and demand.
The most iconic and popular Omega models are the:
These have all become iconic and well-known designs – some more than others, but what you can be sure about is that when you buy these watches, you're buying an iconic watch that has passed the test of time, and which has proven to have a timeless and appreciated design.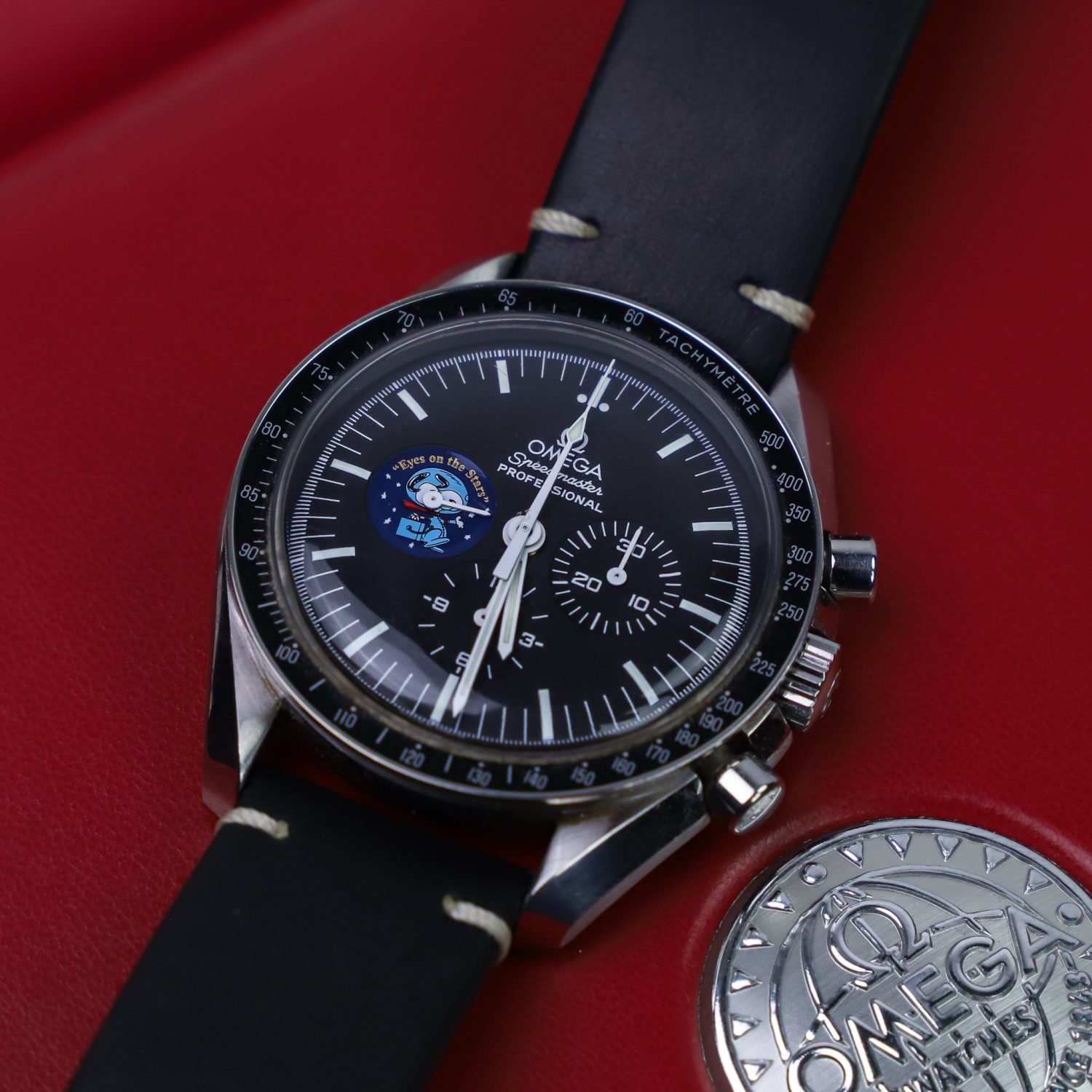 Conclusion: buying pre-owned Omega watches
Buying pre-owned Omega watches is an exciting thing. The hunt for the perfect piece is a charm itself, but if you need some help, we will more than gladly help you.
Omega has been one of the leading watch brands in the world, known and respected for its reliability, quality, and extreme precision. Omega has been used and worn by on some of the most iconic people and historical events.
Omega's many designs remain just as relevant and beautiful today as they did fifty years ago, which goes to show just how timeless Omega watches are. Not only will the movement of your pre-owned Omega continue to tick year after year, but your watch's design will also remain just as relevant in fifty years as it is now.
Omega is a true leader in innovation, responsible for many technical feats over the years, and it carries a rich and appealing history. Omega is well-respected and has a strong reputation by many people, and this is something that many people appreciate with Omega since you can wear Omega watches, and rather than it being viewed as you're bragging, you can simply show that you appreciate great history and craftsmanship. Wearing an Omega sends different signals to people compared to what other watch brands do.