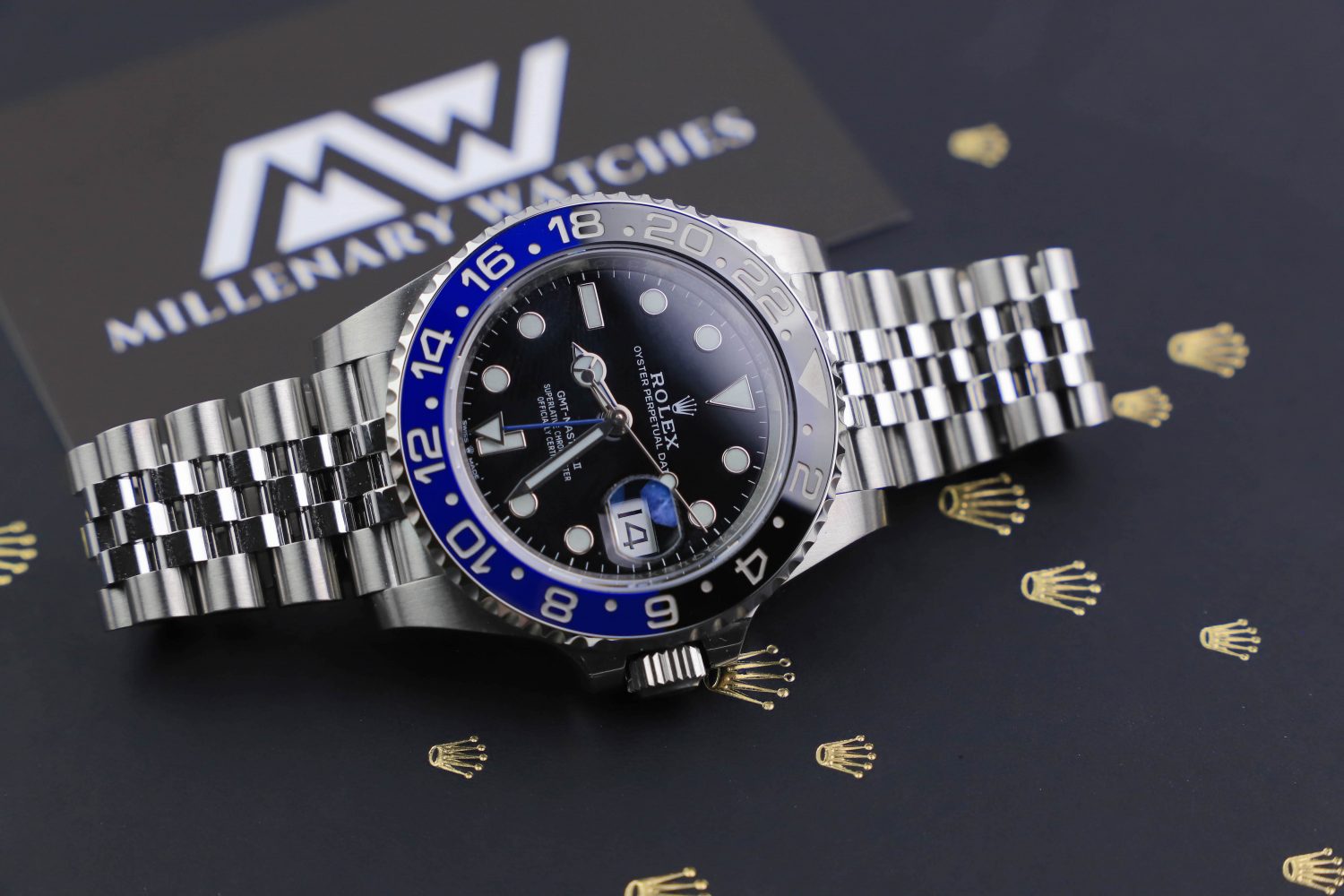 Rolex GMT-master II 126710BLNR Dimensions & Lug to lug Size Guide
The Rolex GMT-Master II reference 126710BLNR was released at Baselworld 2019. The watch was – like all modern steel GMT-Master II watches – met with praise and positive reactions.
The watch is an upgrade to the previous reference 116710BLNR – which was discontinued at the same time as the new one was introduced. The differences between them are not huge, but there are a few key changes.
Firstly, the 126710BLNR has a new, upgraded GMT movement that has better performance. Visually, the big difference is the change from an Oyster bracelet to a Jubilee bracelet.
If you are considering buying a Rolex GMT-Master II 126710BLNR, naturally, you want to know the sizes and dimensions of this watch, and how it sits on the wrist. However, due to the extremely high demand, and generally long waiting lists for this watch, it's not that simple to just walk into an official Rolex retailer and try it on. This is why many people turn to the secondhand market – and this may mean buying it online without ever having tried it on.
In this 126710BLNR sizing guide, we have therefore listed the most important dimensions of this timepiece to help you get a better idea of how it will sit on the wrist.
Rolex GMT-Master II 126710BLNR dimensions and size guide
Diameter: 40mm
Height/thickness: 12mm
Lug to lug: 48mm
Lug width: 20mm
Note that due to the fact that the watch has been fitted with a Jubilee bracelet, the watch, according to a lot of people, feels smaller than its predecessor. This can be attributed to the fact that the Oyster bracelet is more bulky and robust, as opposed to the neat and elegant Jubilee bracelet, which doesn't feel as bulky on the wrist.
The dimensions of the 126710BLNR are identical to the dimensions of the 126710BLRO.
Watch the size and dimensions of the 126710BLNR presented in live-action