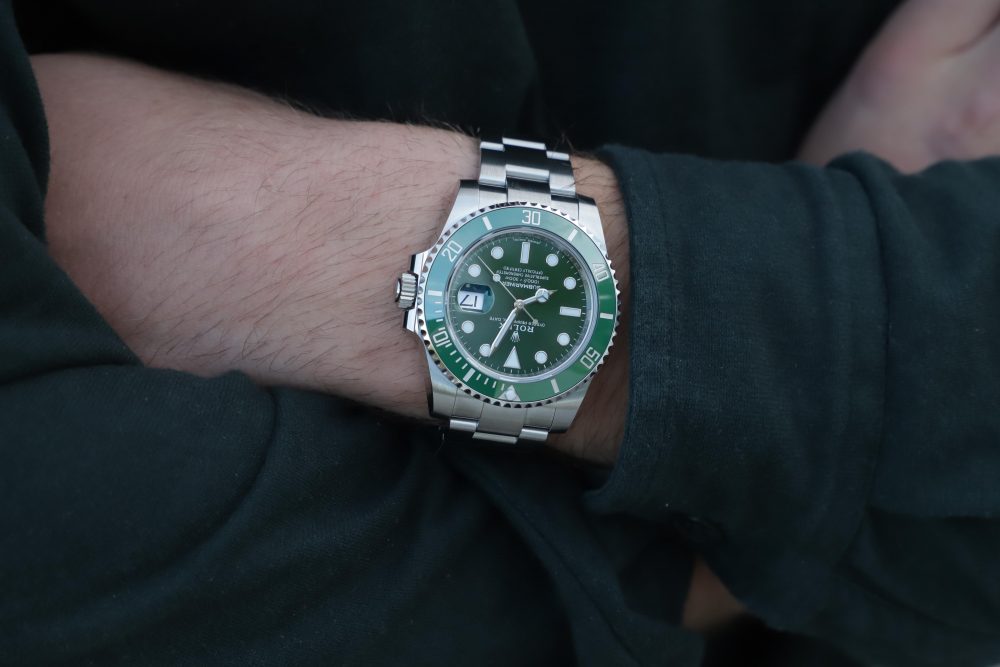 How Much Does the Rolex Submariner Weigh?
The weight of a watch can play a big role in how a watch wears on the wrist. A heavy watch will sit more robust and have a greater presence on the wrist whilst lighter watches can feel smaller.
The Rolex Submariner is one of the most iconic watches in the world, but how much does it weigh?
Well, to begin with, Rolex has released a number of different iterations of the Submariner over the years. Firstly, there are different generations of the Submariners, but then there are also Submariners made in different materials, notably stainless steel, two-tone, and full gold. These things affect how much the watch weighs.
In addition to this, what also affects how much a watch weighs depends on how many links are fitted on the bracelet. Depending on if the bracelet has been sized (links removed) or not, it will affect how much it weighs.
We constantly receive questions about how much different watches weigh, particularly Rolex, and interestingly enough, there is limited information about this. And the weight of the watches is not something that Rolex lists in their product information.
With that said, in this article, we are listing the weight of some of the most popular Rolex Submariner watches, but please keep in mind that the weights can vary slightly depending on how many links are fitted on the bracelet.
Rolex Submariner weight
Rolex Submariner 5513: 119 grams
Rolex Submariner 16610: 135 grams (including all links)
Rolex Submariner 14060M: 124 grams (with 11 links)
Rolex Submariner 16618: 175 grams
Rolex Submariner 16613: 150 (with gold on the clasp and solid end links)
Rolex Submariner 116610LV: 160 grams
Rolex Submariner 116610LN: 160 grams
Rolex Submariner 114060: 152.9 grams. (2 links removed)
Rolex Submariner 116613LB: 172 grams (all links)
Rolex Submariner 116613LN: 172 grams (all links)
Rolex Submariner 116618LN: 296 grams
Rolex Submariner 116618LB: 296 grams
Rolex Submariner 116619: 229 grams