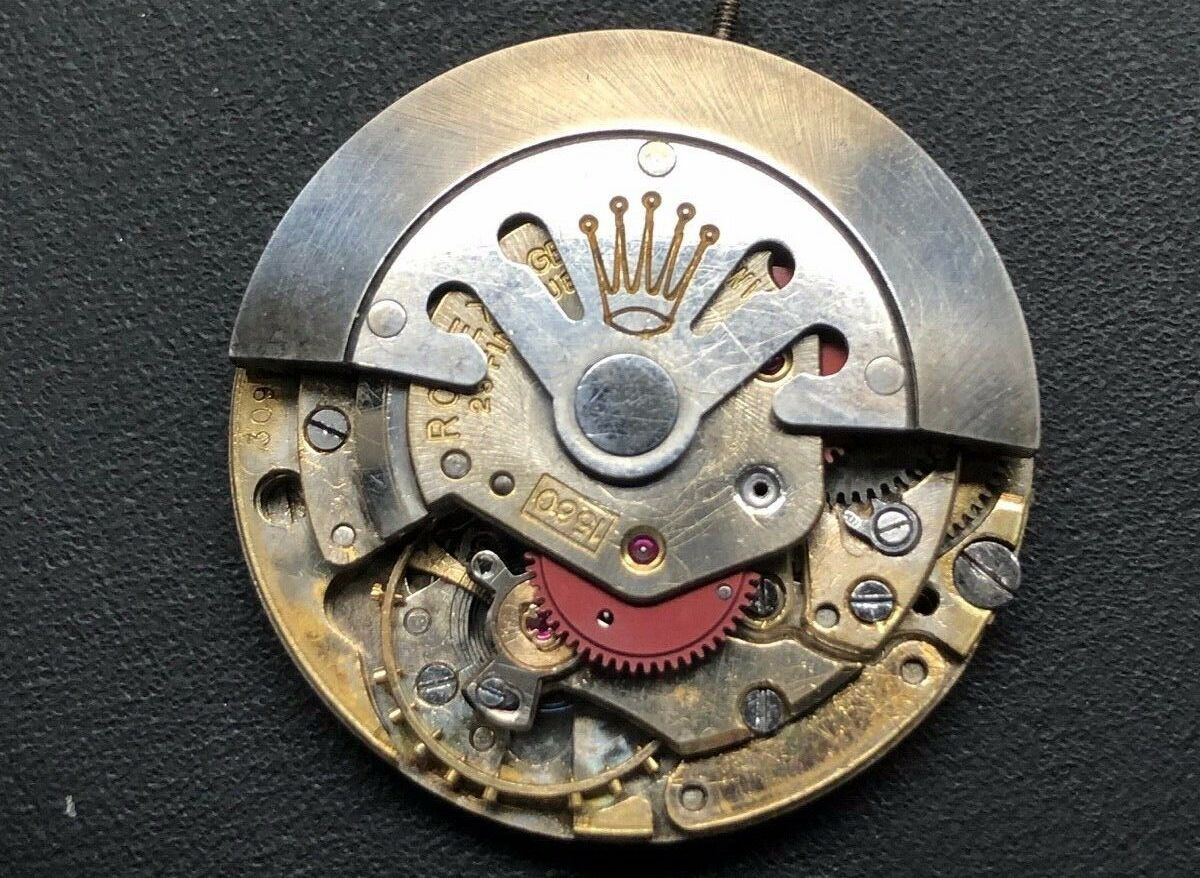 Rolex Caliber 1560 Complete Guide
During the period of the release of this caliber, Rolex sourced its movements from Aegler – a Swiss watchmaker from which Rolex got many of its movements. Fast forward, and Rolex eventually acquired Aegler and merged it into the Rolex company.
In 1957, Rolex developed its first in-house movement, which was the start of the 1500 series of calibers. In this article, we are going to look closer at one of the calibers part of this series – the caliber 1560.
The Rolex Caliber 1560
The Rolex caliber 1560 was released in 1959 and in production until 1965. This movement started the second generation of the 1500 series from Rolex.
Like all in-house Rolex calibers, it is an automatic movement, equipped with a perpetual rotor. The movement is equipped with 26 jewels and beats at 18000 BPH. This is less than the 28800 which is the standard Rolex uses today – and has done for a long time. The movement uses a Breguet free-sprung hairspring and KIF Flector shock absorbers for improved resistance to shocks. The movement uses a balance with Microstella screws for regulation. This movement has a power reserve of 42 hours. The movement uses Rolex p/n 7980 balance assembly. This movement uses a traditional stone lever escapement.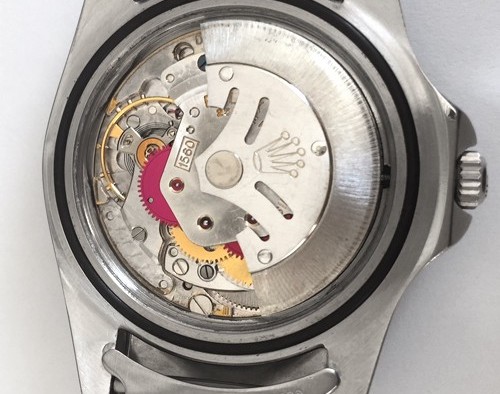 Following this movement, Rolex continued to build on the 1560 platform by releasing the date version caliber 1565 and the GMT version caliber 1565. The movement is rather thin with a height of 5.75mm and a width of 28.5mm. Without the date function, it made it a great movement to use for its Oyster Perpetual watches. But as a matter of fact, this movement was not only used in Oyster Perpetual watches. Rolex also used the caliber 1560 inside the Rolex Explorer 1060 for parts of its production. Another important timepiece to use this caliber was the Submariner 5512.
A room for improvement with this caliber was that it did not have hacking seconds (seconds hand stops when pulling out the crown for more accurate time-setting), and this was an issue that Rolex solved by introducing the next generation caliber 1570, which replaced the 1560.
For proof of the accuracy, the caliber 1560 is a chronometer movement, which means it has passed the stringent tests for accuracy by COSC ( Swiss Chronometer Testing Institute). This means an accuracy of at least -4/+6 seconds a day over a 15-day period.
Rolex caliber 1560 specifications
Caliber: 1560
Functions: Hours, minutes, seconds
Frequency: 18000 BPH
Jewels: 26
Power reserve: 42 hours
Technology: KIF Flector shock absorbers, Microstella balance, Rolex p/n 7980 balance assembly.
Height: 5.75mm
Diameter: 28.5mm
Watches using this caliber: Submariner 5512, Oyster Perpetual, Rolex Explorer 1060
Main photo by ralphie-c via eBay.