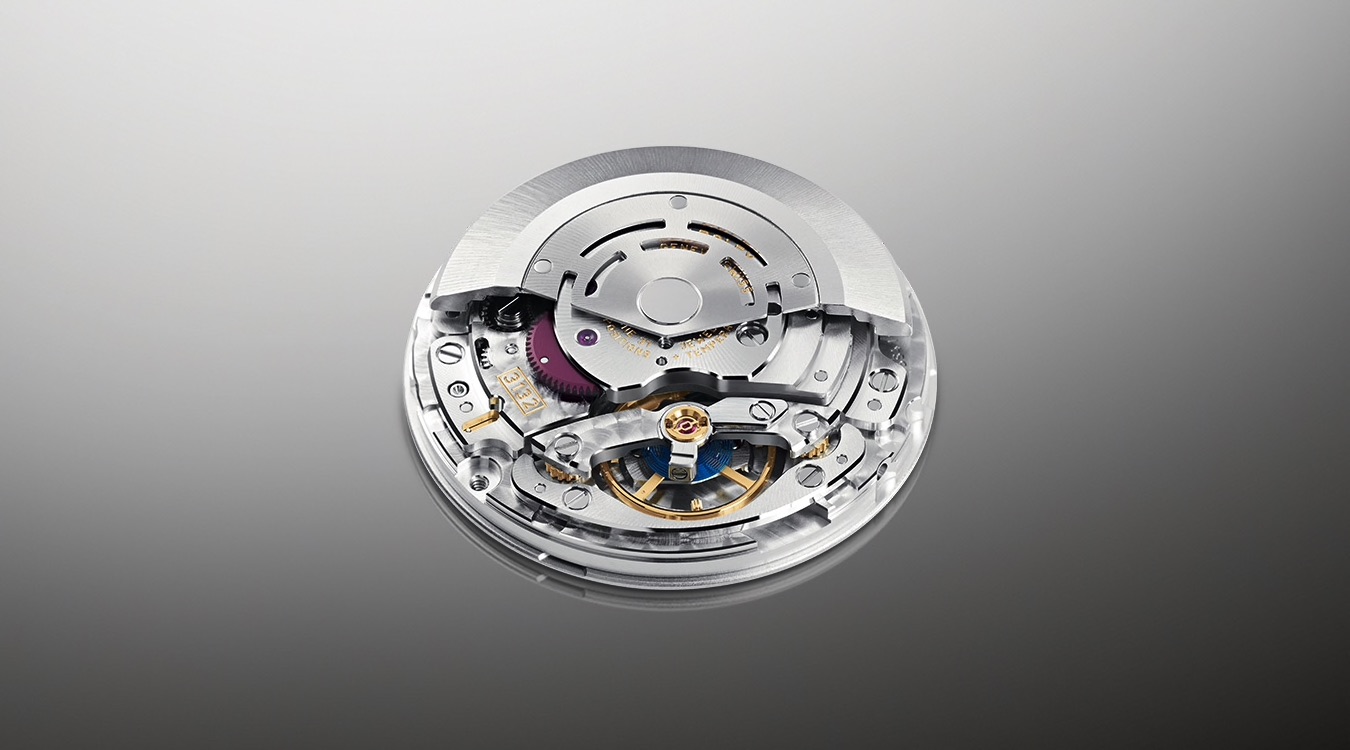 Rolex Caliber 3132 Complete Guide & Specifications
Rolex is known for doing things their own way. Like most watch brands, Rolex had its movements made by external movement makers back in the days.
Some manufacturers used movements from the industry giants ETA and Sellita, whereas others used smaller manufacturers. For a long time, Rolex had its movements manufactured by a company called Aegler.
But in Rolex's pursuit of taking the production in-house – a pursuit that is part of Rolex's strategy still to this very day by the way – Rolex acquired Aegler in 2004 and made it a part of the brand.
Today, Rolex developed and manufactures all of its movements in-house. This also includes all of the parts of its watches – with the exception of a few parts such as the hands.
Making movements in-house gives full control over the manufacturing process as a brand. Both in terms of development, but also in quality control.
In this article, we are going into detail about a movement that is entirely developed and manufactured by Rolex. We are looking closer at the caliber 3132.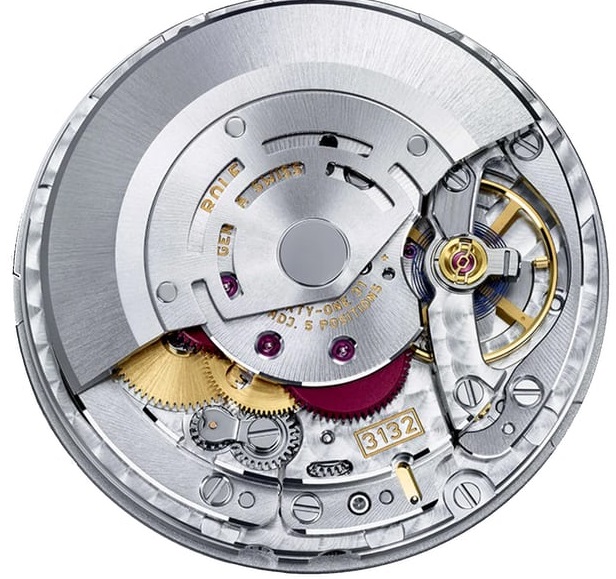 Rolex Caliber 3132
Rolex is not known for making the most beautiful movements, carefully decorated by hand. But there is one thing you can be sure about, and that is that they are extremely reliable. A term often used to describe Rolex's movements is "workhorse". Rolex's movements are workhorses that just goes and goes… and goes… Without having to be serviced or repaired.
Rolex introduced the caliber 3132 in 2008.
The caliber 3132 is based on the well-known, tried-and-true caliber 3130. It takes what is proven effective of the 3130, but has been equipped with Rolex's own shock-absorption and hairspring for improved durability and reliability. At its core, the 3132 is a caliber 3135 but with the date function omitted. This movement is used in the Submariner and Datejust – and is regarded as one of the best automatic movements on the market thanks to its structure designed for robustness and longevity.
The Rolex caliber 3132 is equipped with a "paramagnetic" blue Parachrom hairspring with Breguet overcoil, a large balance wheel, four gold Microstella regulating screws, and Rolex's Paraflex shock absorbers. The movement offers a power reserve of 48 hours. Like all Rolex movements, it is a self-winding mechanical movement entirely developed and manufactured by Rolex. It is also a certified chronometer (COSC).
The caliber 3132 is equipped with 31 jewels, has an accuracy of -2/+2 seconds per day, and beats – like all other Rolex calibers in production – at 28800.
Rolex caliber 3132 specifications
Movement: Automatic. Mechanical. Analog display. Bi-directional perpetual rotor
Frequency: 28800
Jewels: 31
Power reserve: 48 hours
Accuracy: -2/+2 seconds per day
Diameter: 28.5 mm
Watches using the Rolex caliber 3132
The caliber 3132 can be found in the Oyster Perpetual, Explorer, and Cellini Time model collections.
References using this caliber:
114300
214270
50609RBR
50505
50509
50605rbr
50705rbr
50709rbr
50509