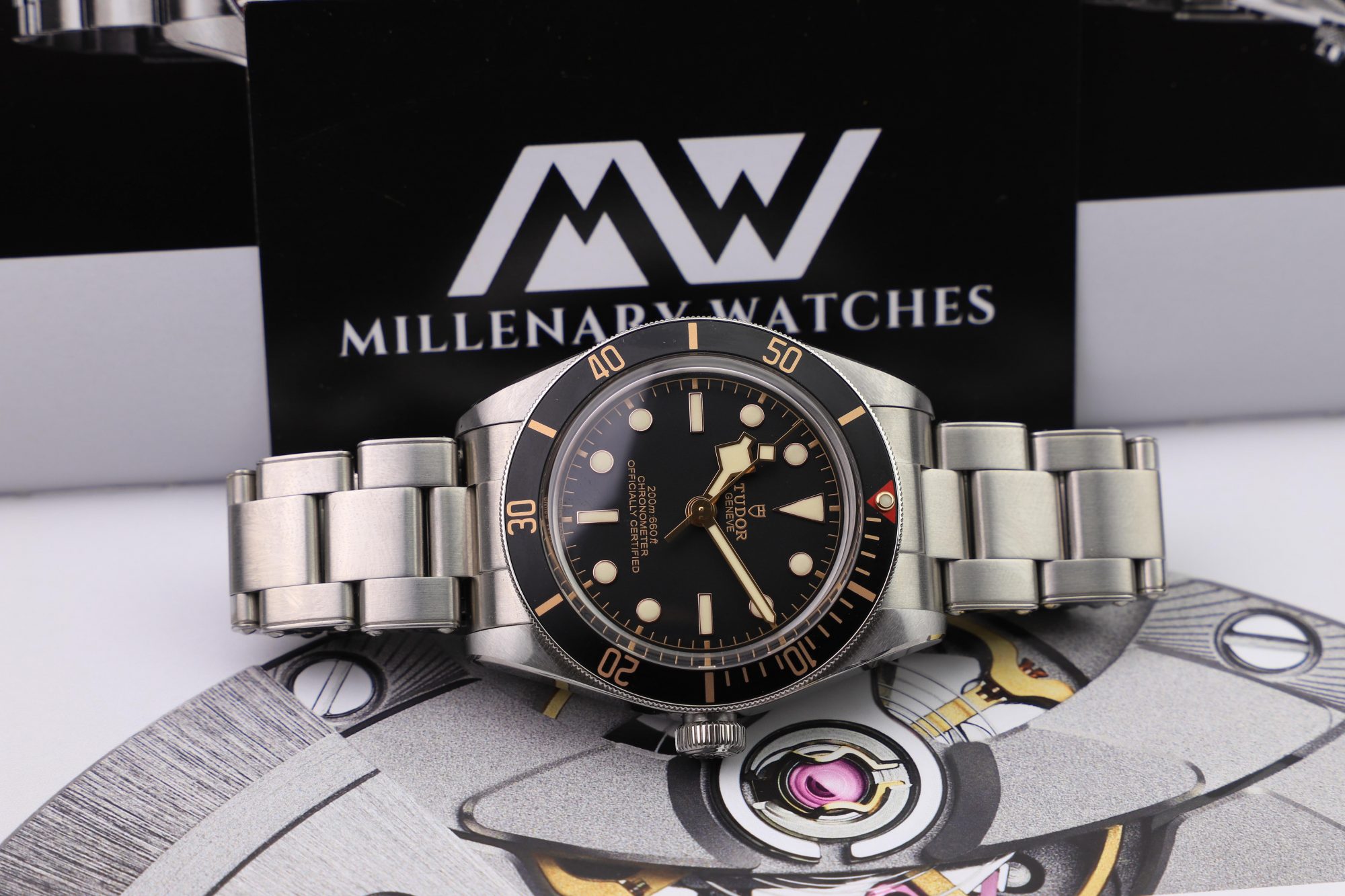 Tudor Heritage Black Bay Fifty Eight 79030N Bracelet Options – Which is the best?
When looking to purchase a Tudor Black Bay Fifty-Eight, a question that might have hit you is: Which bracelet configuration should I purchase?
If you aren't too familiar with the Tudor Black Bay Fifty-Eight reference 79030N, we strongly advise you to read our complete review of the watch, you can do so here.
As of now, Tudor offers the Black Bay Fifty-Eight to be bought on either a NATO strap, leather strap with a steel folding clasp, or a riveted stainless steel bracelet. All three straps are of high quality, and the choice can easily become difficult. Let us discuss which bracelet configuration you should go for!
Riveted Stainless Steel Bracelet
In many eyes, the all-time classic bracelet for a divers watch is, of course, the stainless steel bracelet. The bracelet is made out of 316L steel with a polished and satin finish on the riveted bracelet. As the Tudor 79030N really does remind us of the true heritage of diving watches Tudor once made, they chose to have the bracelet riveted which is a modern re-issue of older types of steel bracelets, typically from the 1950s and 60s that both Tudor and Rolex used for their watches.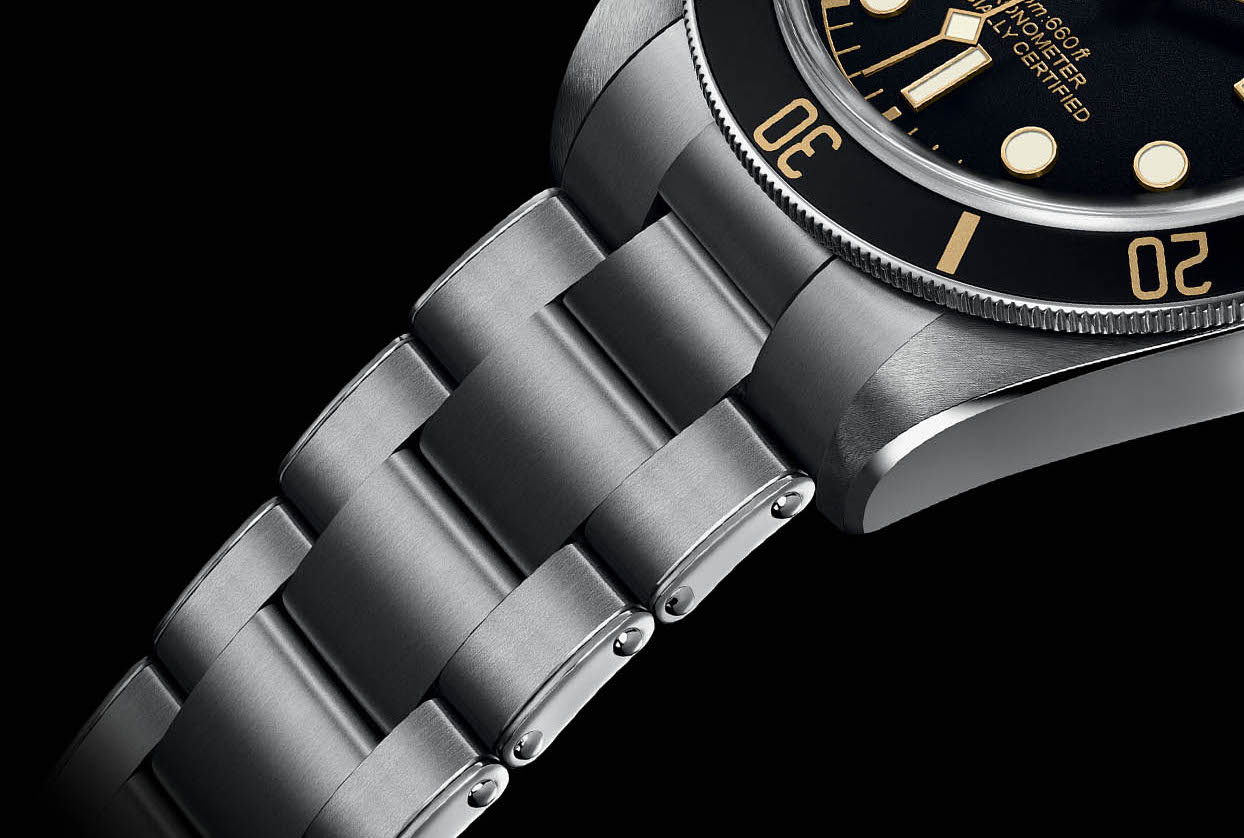 The bracelet has reference number 72040 and is made in solid steel and you really do get the heavy, solid, and well-built impression of it. The lug width of the Black Bay Fifty-Eight measures 20mm and is 2mm smaller compared to Tudor's Black Bay Heritage 41mm Divers watch reference 79230N which is in production as of today. The 2mm difference is not only what makes the bracelet so comfortable as the bracelet slims down to 16mm where it is attached to the clasp.
This bracelet really does remind us of a heritage divers watch from the 60s, and as Tudor, themselves say: "The Black Bay Fifty-Eight is designed for slim wrists and vintage enthusiasts alike.".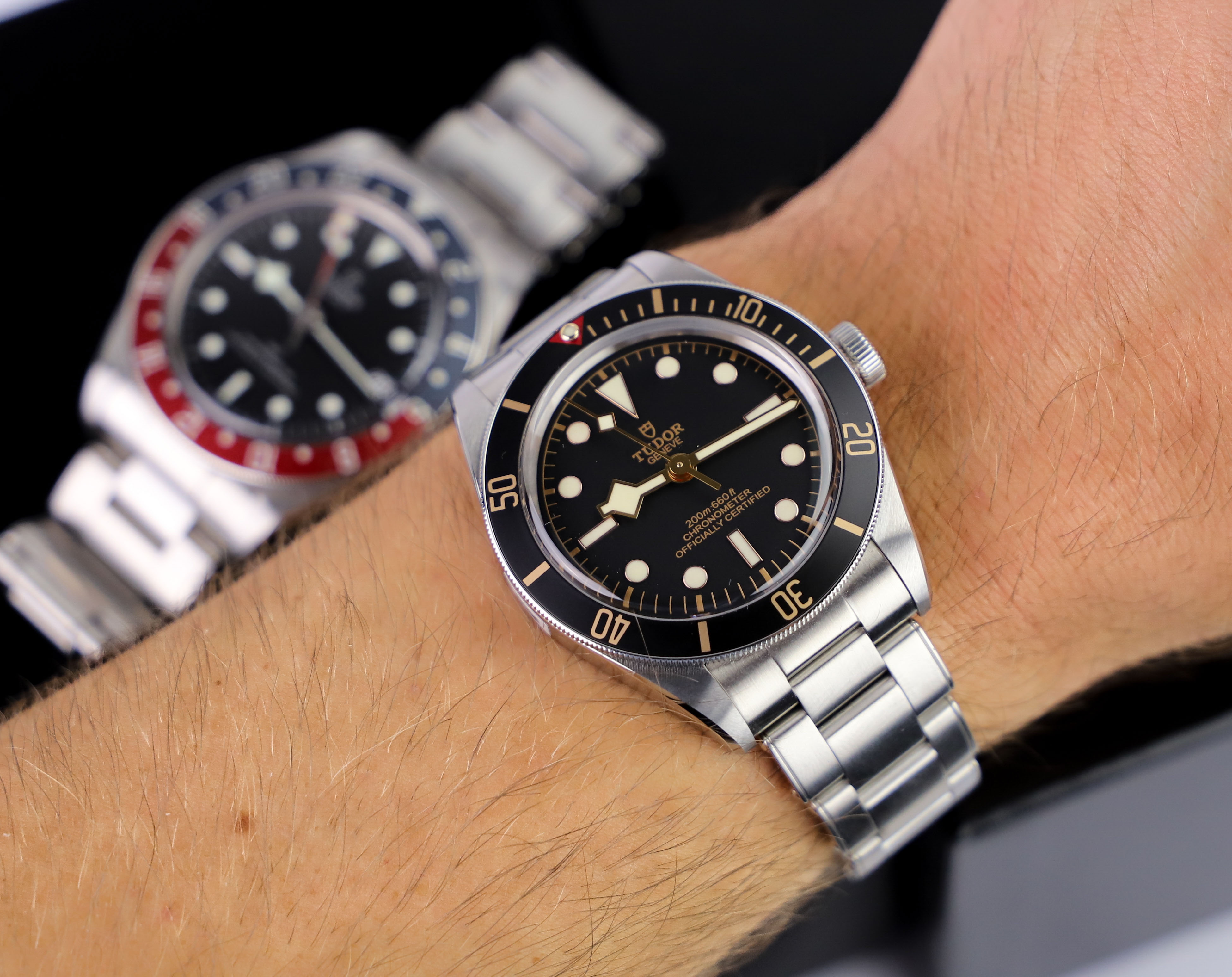 If you are buying the Black Bay Fifty-Eight on the steel bracelet, you might have heard that Divers-watches usually have a diving extension that can be used when a diver put the watch over his swimming suit, well, Tudor has not equipped any of its' bracelet with a diving extension that is in production today.
This is worth taking into consideration if you are planning to actually dive with your watch as you won't easily be able to adjust the length of the bracelet without any tools.
Overall, the stainless steel bracelet really gives a positive feeling. It feels solid and well-built, the riveted bracelet really gives you that vintage look and the bracelet is finely brushed which gives it a rugged and sporty appearance.
Leather Strap With A Folding Clasp
You can also choose to get your Black Bay Fifty-Eight on a leather strap that features a foldable stainless steel clasp giving you a less sporty, but instead, a more dressed-up feeling. In some opinions, leather straps should be forbidden on divers watches, as it really comes down to that it's not practical at all. If you were to swim or dive with your leather strap, after a few times of getting the strap wet and then drying it, it will start to smell in a not-so-pleasant way.
The same will happen if you are wearing the watch a lot during summer and sweat repeatedly. Even though there already are strong opinions about the strap, we must admit that it actually suits the watch just fine. Tudor's folding clasp feels solid and is easy to adjust on the leather strap. If you are into leather when it comes to watches, we wouldn't see a reason why not to recommend this combo.
However, even though you probably will wash your leather strap after sweating or diving in salt water, you should be aware that after some time, just like any other leather product, you should take care of the leather. It may also be necessary to replace the leather strap with a new one from Tudor.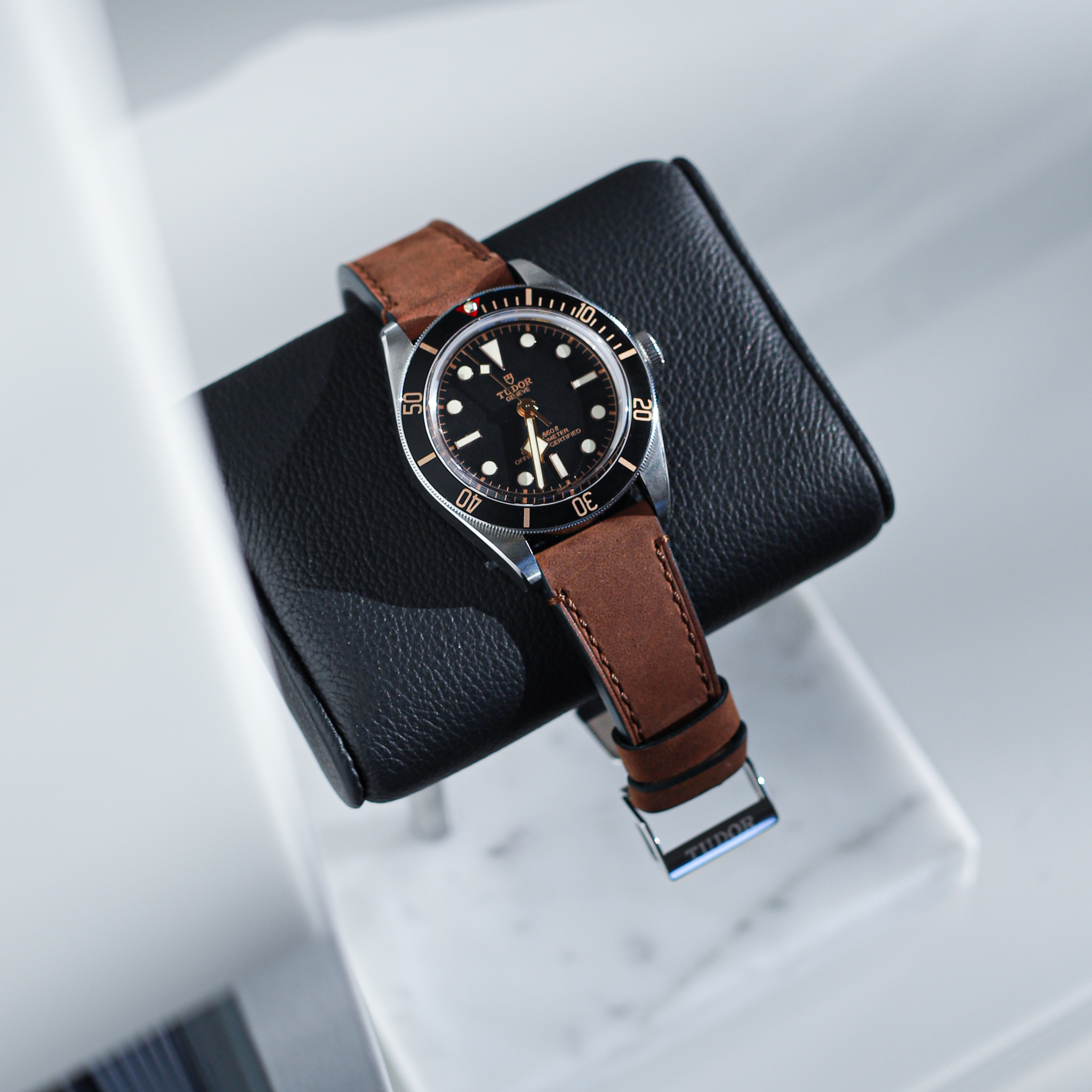 This leather strap is just made out of leather with no rubber underneath touching the skin unlike the leather strap made for the Tudor Black Bay P01. Perhaps Tudor decides to upgrade the leather strap or at least give you this option for the Black Bay Fifty-Eight.
NATO Strap
The third and final option Tudor gives you to go with this watch is a traditional NATO strap. In manufacturing the fabric straps, Tudor has partnered with a company that perpetuates an over-century-old artistic craft.
What is especially interesting about this is that the company that makes the Tudor fabric straps is also the company that manufactured parachutes for the French navy. A divers watch really does get that rough look and feel when you have it on a NATO strap. But should you really get the watch originally on a NATO strap? We think not.
As the difference in price only is a couple of hundred euros, we strongly suggest that you get the watch on a steel bracelet and then later add the NATO strap which can be bought here. If you were to buy it on the NATO strap directly and wish to add the stainless steel bracelet or the leather strap with a stainless steel fold clasp, you are looking to spend a whole lot more.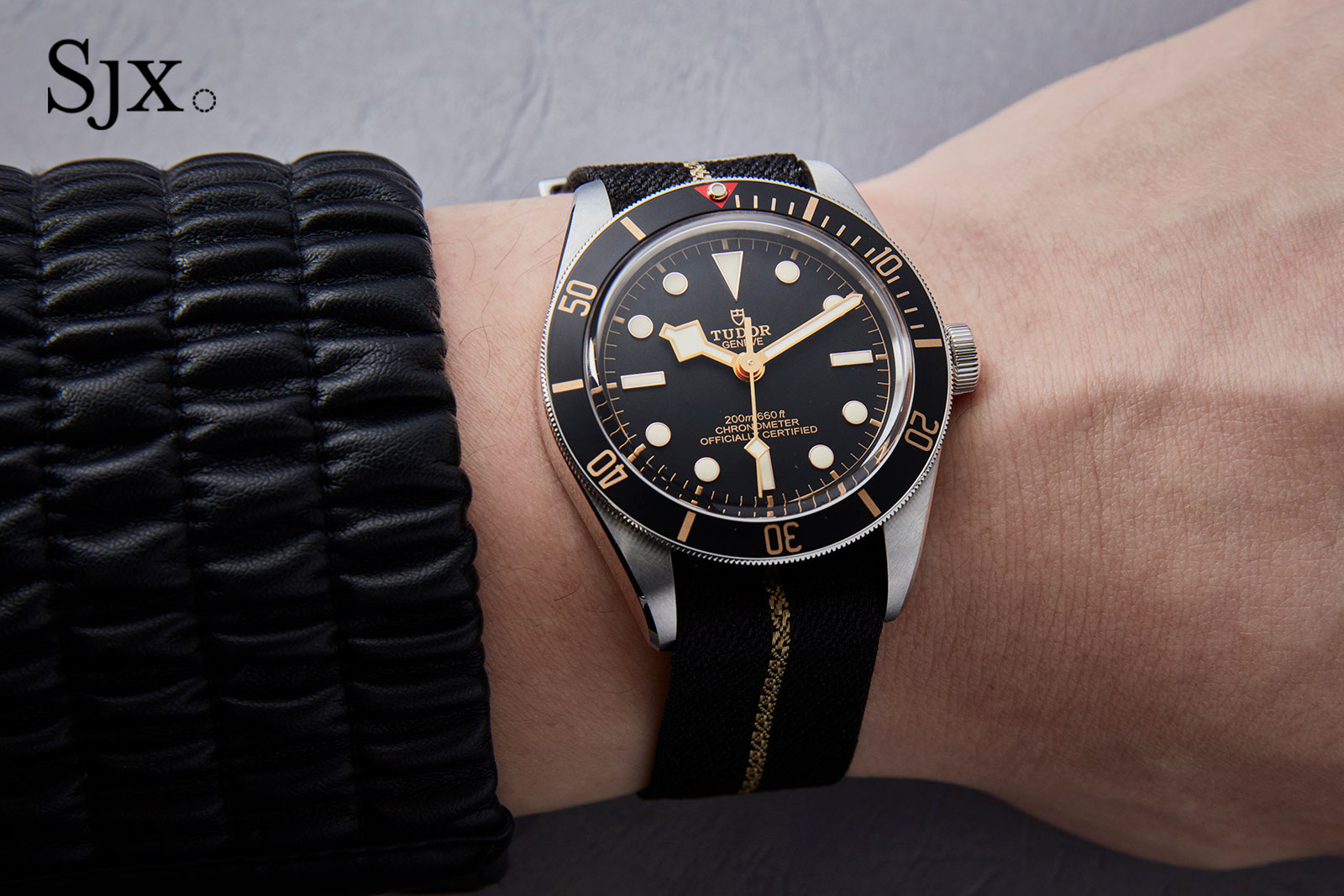 The NATO strap is also a safer option if you are going to expose your watch for a lot of training. The NATO strap was originally made for the army, and once a soldier filled in a G10 poll they were given a NATO strap for their watch.
The idea of the NATO strap is to have the watch secured by two spring bars which means that unlike the leather or steel bracelet version if you were to break or drop one of your spring bars, the watch will still not be dropped as it is secured with another spring bar on the opposite side of the case.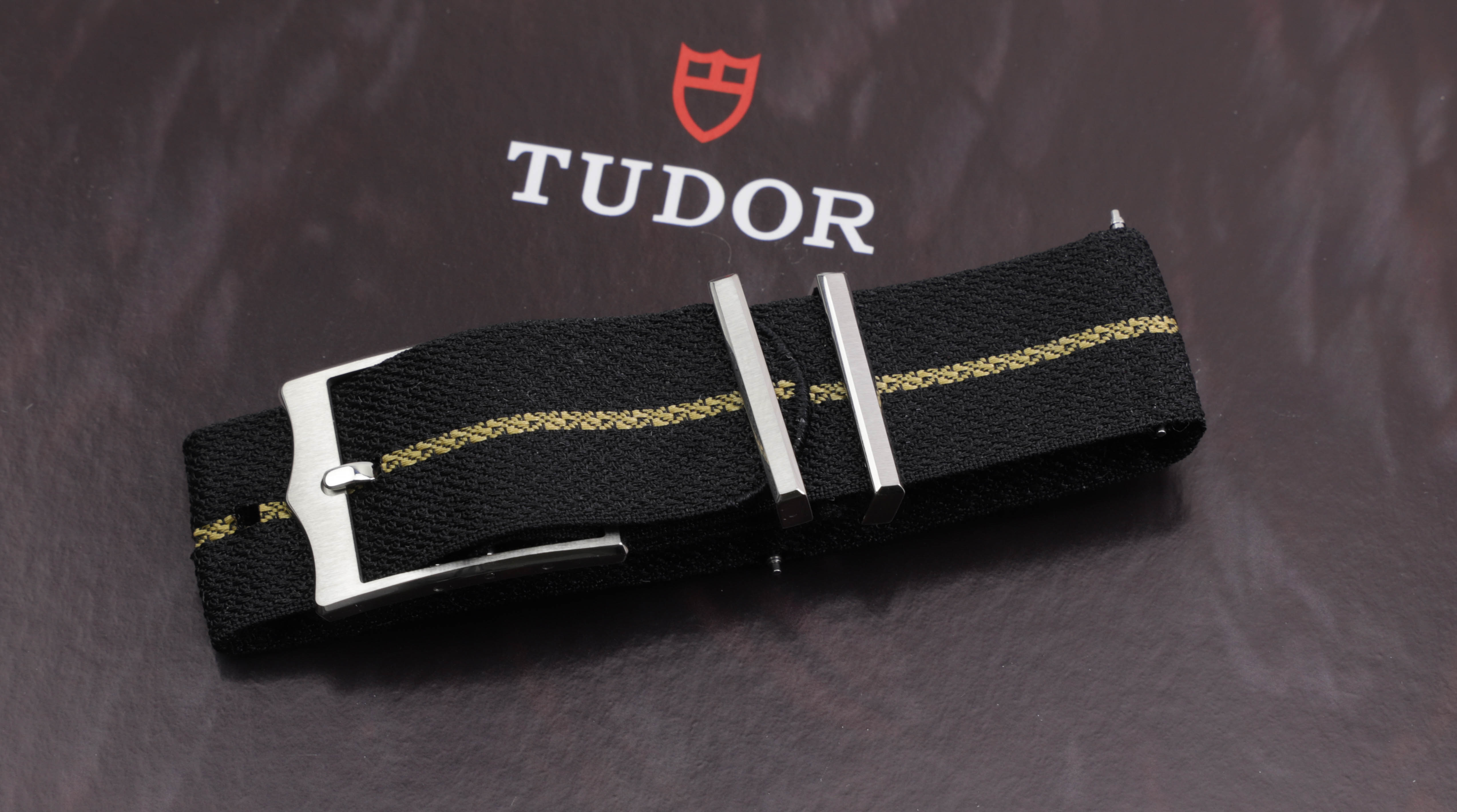 Conclusion
All strap variations from Tudor are great in their own way. In the end, it all comes down to what you prefer. In our opinion, the wisest choice will always be to get the watch on the stainless steel strap first, then compliment it with either the NATO or Leather afterward.
Stainless steel will always feel sporty and more exclusive, the Leather strap can give it a more luxurious and elegant style while the NATO strap really makes it a field watch made to use for all sorts of activities.
Which of the different bracelet types do you like the most? We have made a comparison of the different strap variations on our Youtube channel.