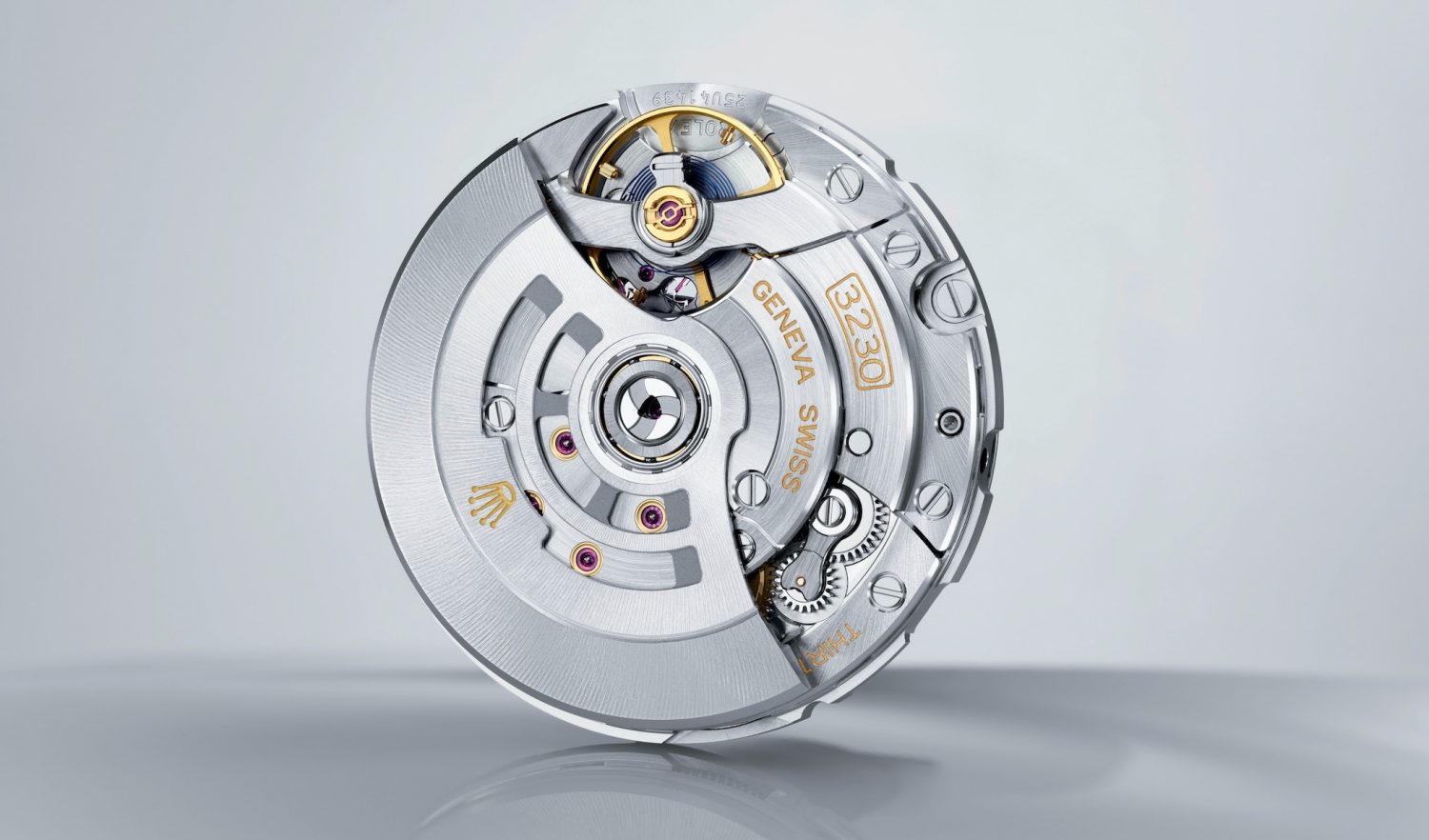 Rolex Caliber 3230 Ultimate Guide
Rolex is a brand that is all about evolution, not revolution. With that said, the brand invests heavily in research for improving the longevity and reliability of its timepieces. A lot of their research is dedicated to the thing most people rarely see – the movement – but which is unarguably the most important part of a watch.
Over the years, Rolex has come up with a number of different innovations and improvements to its movements that improve their accuracy, reliability, and durability. But at the same time, it's not every day that Rolex presents new calibers either. In fact, oftentimes, Rolex uses the same calibers for decades before finally upgrading them.
With that said, this is what has contributed to giving Rolex's calibers the reputation of being reliable workhorses which can continue to tick for years and years. But with technology evolving, and Rolex's dedicated research yielding results, everything needs an upgrade every now and then. And in 2020, it was time for the time-only movement caliber 3130 to receive an upgrade.
Naturally, the new generation caliber carries the name caliber 3230.
Rolex Caliber 3230 an in-depth look
As mentioned, the caliber 3230 was presented in 2020 and is a big deal for the brand. And we'll go into details about why further on.
Like all Rolex movements today, the Caliber 3230 is entirely developed and manufactured in-house by Rolex. It is also self-winding, or in Rolex language, Perpetual. The movement is based on the previous generation 3130 caliber but features numerous improvements and upgrades which makes it more reliable and durable. At the same time, it is also based on the date version of this movement, caliber 3235, which was released back in 2015. With that said, the caliber 3235 and 3230 are almost identical, with the difference being that one of them features a date function and the other does not.
The Rolex caliber 3230 has several patents to it, and the core improvements from the predecessor include power-reserve, precision, reliability, and of course resistance to shocks and magnetic fields.
The movement uses the Chronergy escapement which is developed and patented by Rolex. The Chronergy escapement is made of nickel-phosphorus and is insensitive to magnetic fields. It is also much more energy-efficient and has greater dependability compared to a regular escapement.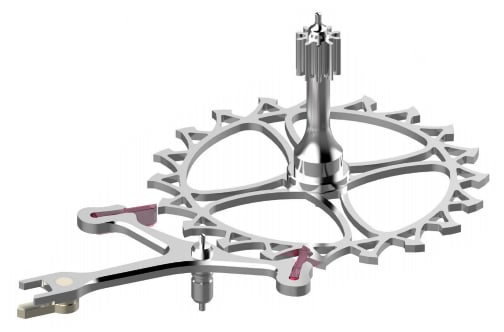 Compared to a Swiss lever escapement which is the standard in Swiss watchmaking which relays barely more than a third of the energy it receives from the mainspring via the gear train to the oscillator, the Chronergy escapement improves the efficiency of this key component by 15 percent. 
Furthermore, Rolex has increased the power reserve of the 3230 to 70 hours and attributes almost half of the increased power reserve to the escapement itself.  The rest can be attributed to the barrel architecture. The 70-hour power reserve is nearly 50% more than the 48 hours offered by the previous generation caliber 3130.
For the caliber 3230, the oscillator has a large balance wheel with variable inertia regulated extremely precisely via gold Microstella nuts. Holding it in place, Rolex incorporates a height-adjustable traversing bridge that enables stable positioning, increasing resistance to shock. Furthermore, Rolex has also equipped the oscillator with Paraflex shock absorbers to improve the shock-resistance further.
The caliber 3230 also has a blue Parachrom hairspring which is made in a paramagnetic alloy, making it Insensitive to magnetic fields. It can also handle temperature variations very well, and according to Rolex, it will remain up to 10 times more precise than a traditional hairspring if subject to shocks. Rolex also uses an overcoil for better regularity regardless of position.
Generating energy to the movement is the Perpetual rotor which rotates as a result of the wrist's movements, ensuring it never runs out of energy. Rolex released and patented the Perpetual rotor in 1931, and has made substantial improvements to it over the years.
Like all Rolex movements, the caliber 3230 is COSC certified and specified to an accuracy of  -2/+2 seconds per day. And like all current Rolex movements, it beats with a frequency of 28800 BPH.
Specifications
Caliber: 3230
Accuracy: -2/+2 seconds per day.
Jewels: 31
Diameter:28.50mm
Power reserve:70 hours
Displays: Hours, Minutes, Seconds
Watches with caliber 3230
Submariner 124060
Oyster Perpetual 36 126000
Oyster Perpetual 41 124300
Photo: © Rolex/Jean-Daniel Meyer.