What are Rolex lug holes?
Rolex lug holes, or pin holes, is a term that you can hear quite frequently if you consume discussions and content around Rolex watches.
Rolex lug holes refer to the holes on each lug of the watch case, in which the spring bar is placed in order to attach the bracelet.
Now, all Rolex watches have lug holes (because otherwise, you wouldn't be able to attach the bracelet), but what people actually mean when they say lug holes, is the watches that have the lug holes drilled all the way through the lugs. So in other words, Rolex lug holes are the holes that pierce each lug. Today, Rolex does not use lug holes anymore for any of its watches. Instead, the holes are concealed on the inside of the lugs, often referred to as"Rolex no holes".
The lug holes were widely used by Rolex, by essentially all of their watches, but Rolex eventually abandoned them altogether.
But why is it that Rolex removed the lug holes from all of its watches?
In general, when it comes to design, you want to conceal any screws or holes as it makes for a cleaner and less cluttered appearance.
Of course, there are some exceptions to this (Cartier, Audemars Piguet, etc), but generally speaking.
Having the lug holes in Rolex watches makes the watches look more sporty, less refined, and more industry-finished. This clearly wasn't what Rolex tried to achieve. Instead, they strived to make more elegant, refined, and perfected watches, thus removing the lug holes.
Removing the lug holes makes for a more sleek and modern look, and having lug holes makes the watches appear more like"tool watches" – rougher in appearance.
Of course, as with most things Rolex, the lug holes split onions. A lot of people actually like the lug holes and would love to see them come back. Other people, on the other hand, prefer the refined look.
Having lug holes has one big benefit, though, which is that removing the bracelet is a whole lot easier since you can simply push a needle or similar through the lug holes in order to remove the bracelet. Removing the bracelet on non-lug hole versions is a bit trickier, and requires a tool.
When did Rolex remove lug holes?
As you probably know, Rolex does not give official dates for when they announce small changes or updates.
However, it is widely agreed that Rolex started removing the lug holes on its cases at the end of 1994 for its Oyster models. This includes models such as the Lady Datejust, Explorer, Air-King, Oyster Perpetual, and Datejust. Do note, however, that it was done little by little, and not removed overnight.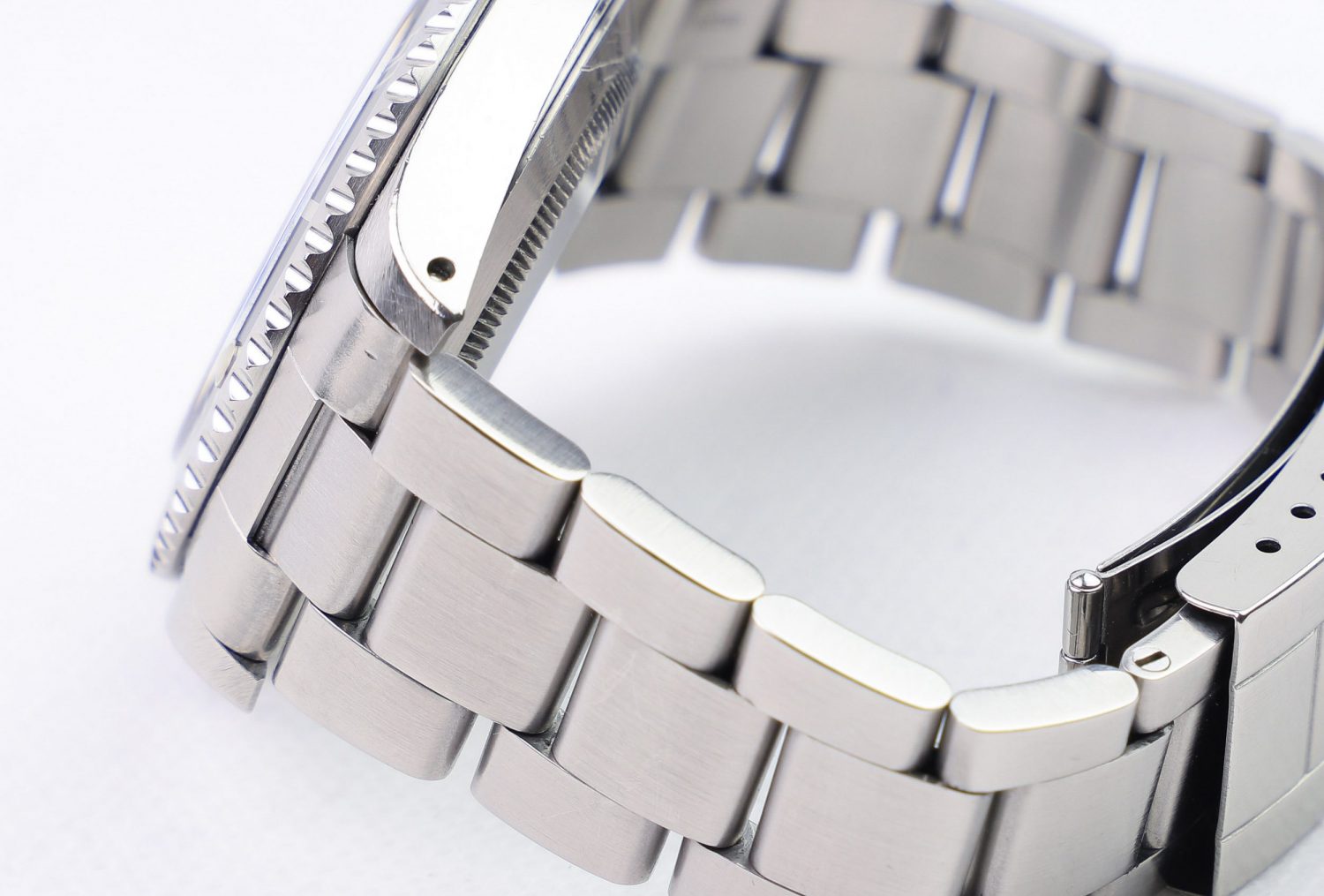 Rolex started removing the lug holes on the Professional models at the end of 2000. More specifically around the middle of the Y serial. This included the Explorer II, GMT-Master II, Submariner Date, and Sea-Dweller models. On many professional models, Rolex simply removed the lug holes mid-production without doing any other changes to the model, which means many of these watches can be found with or without lug holes. This is a great thing as it gives people the opportunity to choose lug holes VS no lug holes since it is something that splits opinions.
The last professional model to have lug holes was the Submariner 14060M. This reference was never made without lug holes
The Rolex Daytona 116520 never had the lug holes.