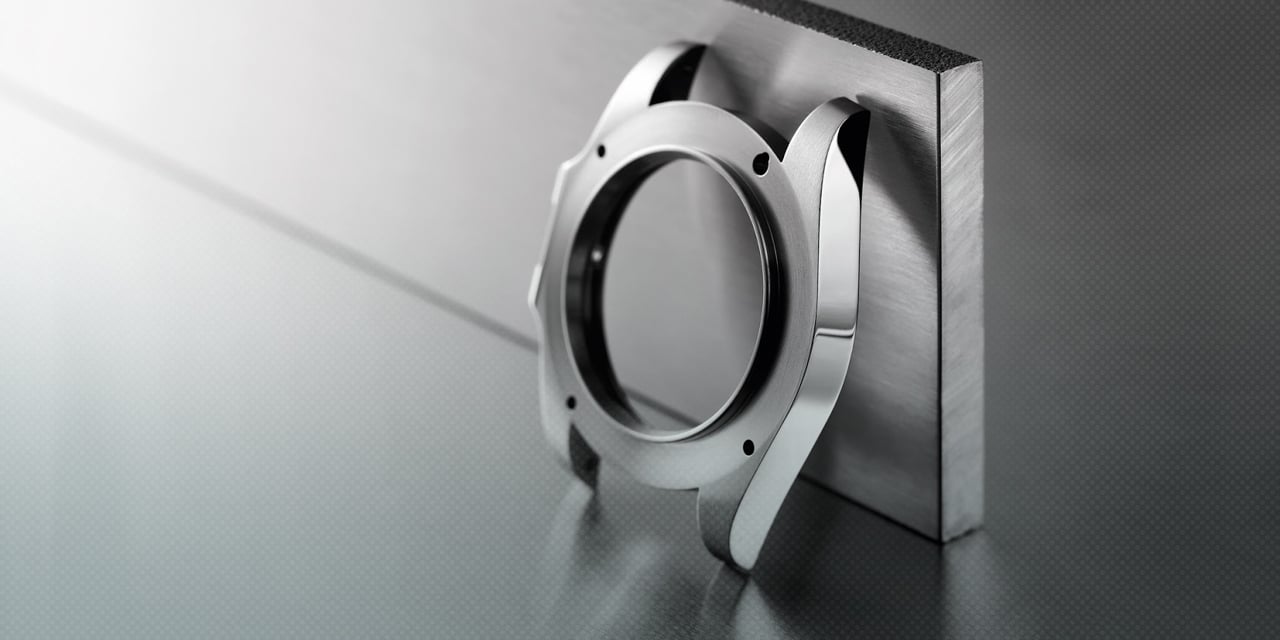 Rolex Materials – A Complete Guide
Rolex is one of the most prestigious watch brands in the world, known for its perfection, attention to detail, and fine craftsmanship.
Uncompromising is a word that resembles Rolex very well as it is true for everything they do.
But the making of the watch is not only the assembly of parts. Something that is as crucial as the assembly of the movement or the assembly of the case is the materials that are used to make it.
And considering Rolex's uncompromising mindset, you can expect that they satisfy with nothing but perfection when it comes to the use of materials for Rolex watches.
If you want to reach perfection, you should not rely on external factors.
In Rolex's pursuit of perfection, over the years, Rolex has made big changes to their manufacturing process, in particular, the manufacturing of their materials and parts for their watches.
Over the years, Rolex has acquired external manufacturers that previously were part of Rolex's manufacturing chain, in order to get greater control over the whole manufacturing process, and in order to get greater control over the making of their watches. From raw material to finished product. And in that way, minimize errors and increase the level of perfection in their watches.
Rolex's constant pursuit of perfection means that Rolex now owns essentially all companies which were previously external and part of Rolex's manufacturing, from Gay Frères which made the Rolex bracelets, to other companies responsible for the refinement of the materials.
Rolex doesn't satisfy there though.
Today, Rolex makes many of the raw materials used in their watches.
Rolex says this about materials for their watches:
---
Materials ma • te • ri • als The matter from which a Rolex watch is made. All must deliver the highest performance.If an existing material does not meet the requirements, Rolex will create its own. High-resistance ceramic, paramagnetic alloys and specially formulated 18 ct golds are all developed, created and crafted exclusively by Rolex. The reflection of Rolex's commitment to make every element of every watch as perfect as it can be. The Rolex Way."
---
This is quite a powerful statement and goes to show Rolex pursuit of perfection, and always going above and beyond.
In this article, we're looking closer at Rolex materials, how Rolex makes its materials, and go more into detail about the Rolex materials used for their watches.
Rolex materials
The choice and use of materials play a crucial part in the making of watches. Compromising on the use of materials will have negative effects on the timepieces made of those materials, their quality, and the way they age.
Rolex rigorously selects, develops, and tests each and every single material for their watches. The material of each screw, each movement component, and each watch component have been improved, refined, and developed, year after year, to get the exact characteristics that Rolex is looking for. That is impeccable performance as well as perfect aesthetics.
Now, let's look at Rolex materials, in particular, some of the most fundamental Rolex materials that they use for their watches, and how they make them.
Rolesor
Rolesor is actually not material but rather a material combination.
Rolesor is Rolex's own name for the combination of 904L steel and 18ct gold. Rolesor can be a combination of either Rose gold and steel, (in some cases) white gold and steel, and yellow gold, and steel.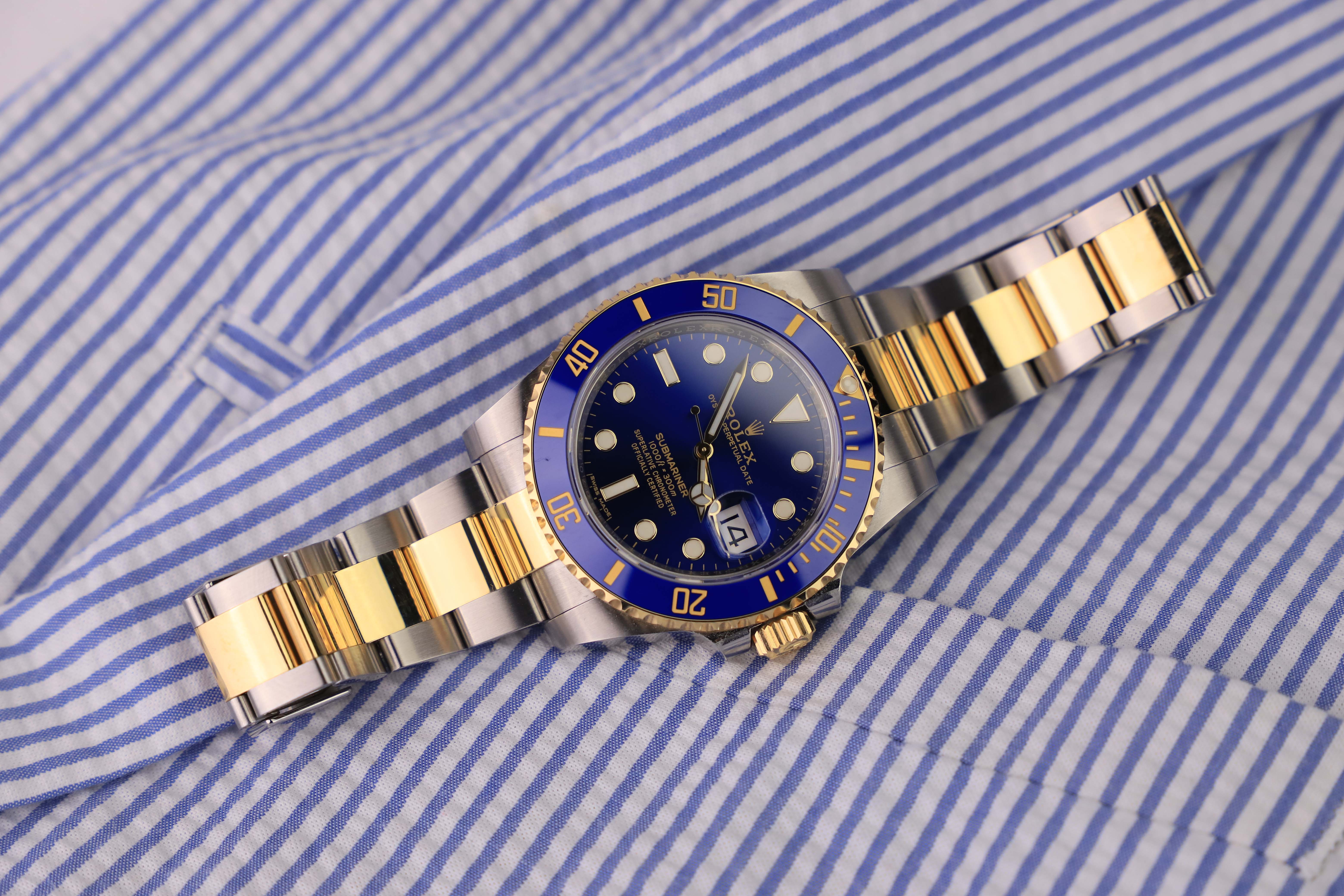 Rolesor is also known as two-tone and is a very distinct and unique style that is very iconic to many Rolex watches.
The combination of gold and steel creates a very special contrast that tends to make for a really good combination of materials – a combination and contrast of colors and radiance, in subtly balanced harmony.
Rolex actually patented the name Rolesor in 1933, and it has ever since becoming a unique signature for Rolex. The concept of Rolesor is quite simple: the bezel, the winding crown, and the center bracelet links are made of 18 ct yellow or rose gold. The middle case and the outer links of the bracelet are made of Oystersteel.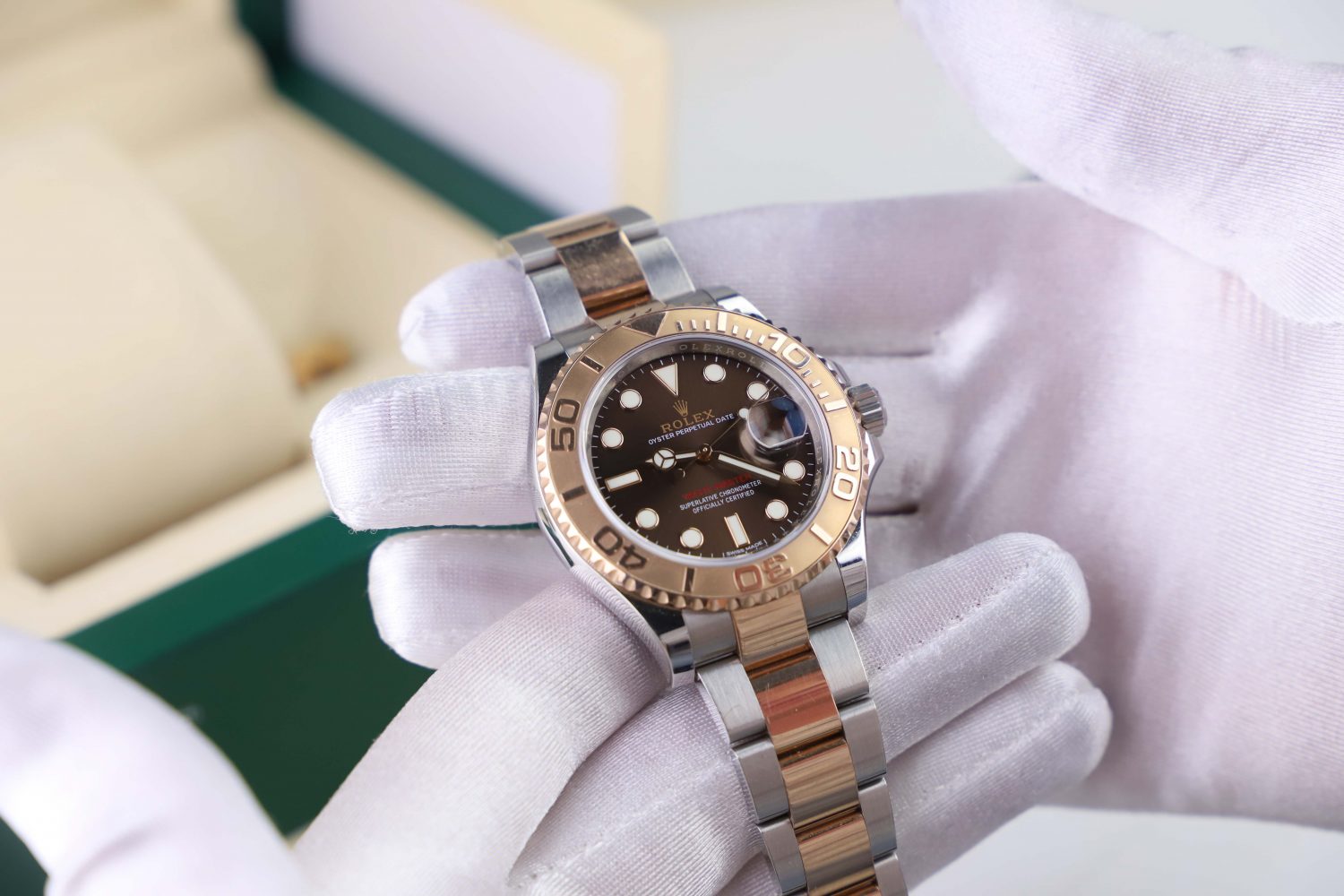 The exception is for white gold Rolesor combinations, and in this case, everything on the watch is made in stainless steel except for the bezel. On white Rolesor models, the bezel alone is in 18 ct white gold, and the only model to feature this is the Datejust, whose Rolesor combination can be instantly recognized through its fluted bezel.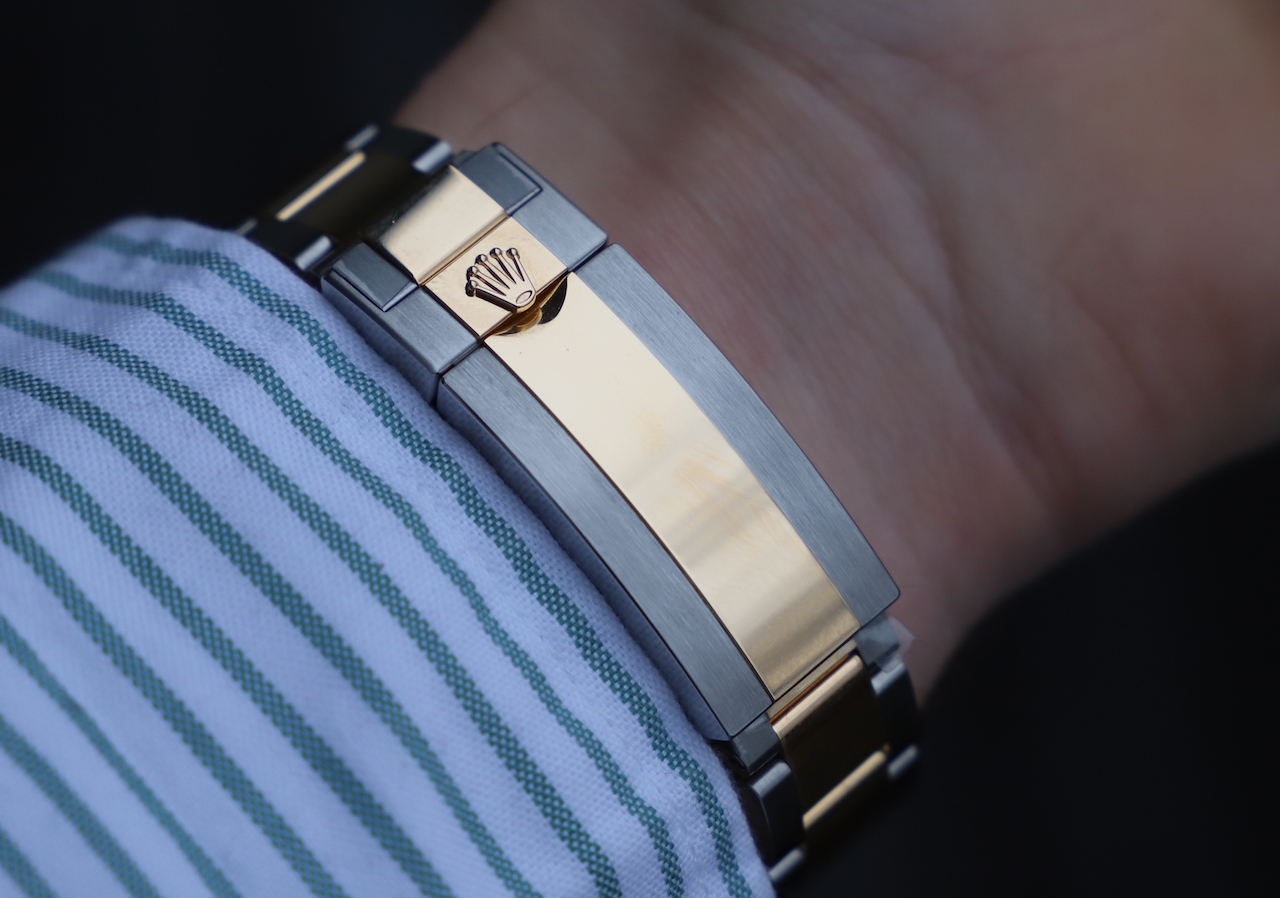 Rolex gold
There is something very special about a full gold Rolex watch. Not only is it bold and stands out, but a full gold Rolex watch is known to be the ultimate symbol of success.
When it comes to gold, Rolex simply does not compromise.
Looking back, Rolex has, like all watch brands using gold, struggled with the material gold for a number of reasons.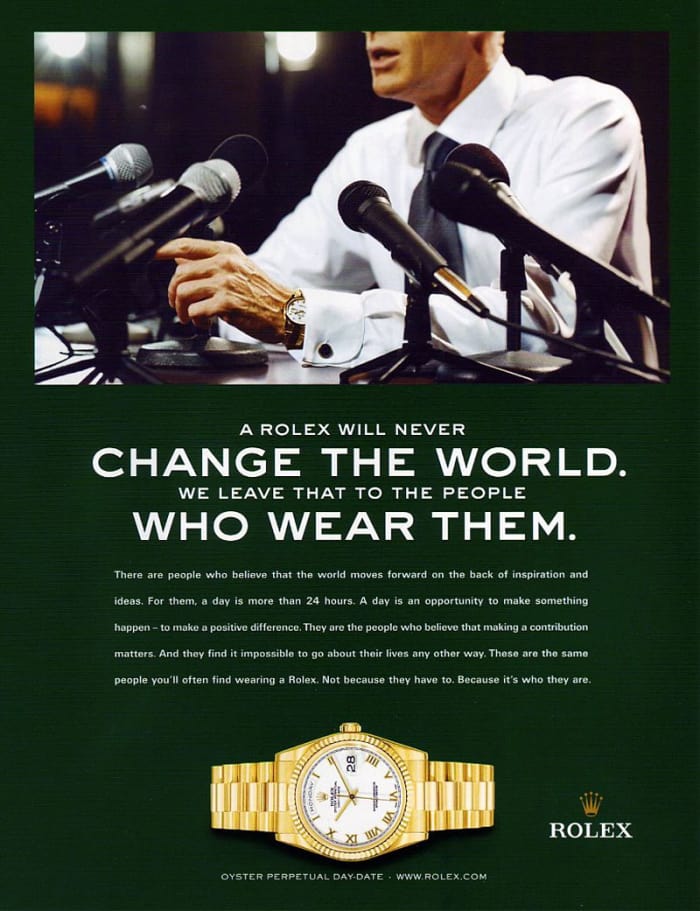 Firstly, regular gold tends to change color (oxidize) over time. For example, white gold can become yellow due to aging and oxidization, and yellow gold can get spots and stains.
Considering the fact that Rolex is satisfied with nothing but perfection, these imperfections that develop over time just didn't cut it for Rolex.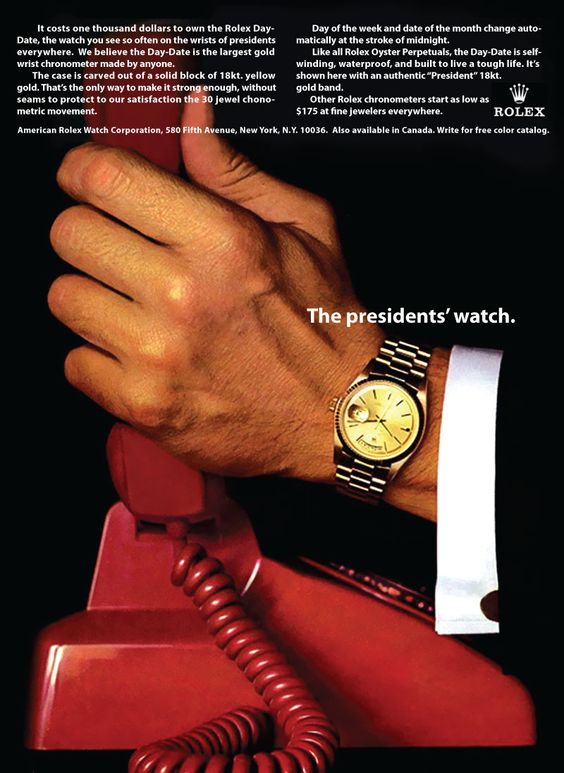 As a result, Rolex went out and develop their own gold that has the characteristics that Rolex wants, and which are as close to perfection as possible.
Rolex's gold possesses a unique and very special radiance which you'll notice when looking at a gold Rolex.
Rolex controls its whole gold production, except of course for the "extraction" of the gold from the ground.
And by controlling the whole process, Rolex is able to truly perfect its materials, including gold.
Rolex only uses 18 ct gold, a princely alloy composed of 750‰ (thousandths) of pure gold, then find the right mixture of elements including silver and copper necessary to produce the different types of 18 ct gold, which, in Rolex's case is yellow, white and Everose.
Rolex Oystersteel 904L
It is well known that Rolex is not like most other watch brands. Rolex does a bit differently, and one of the ways they do this is by using a different steel alloy compared to essentially every other watch company.
While other watch brands use the steel alloy 316L steel, Rolex uses 904L steel. Rolex calls the 904L steel Oystersteel in order to separate it from the steel that its competitors are using.
Why does Rolex use a different type of steel, you may ask?
Well, the reason is that the 316L steel doesn't have the "perfect" characteristics that Rolex was looking for in steel. It just wasn't good enough, and in Rolex's pursuit of perfection, in around 2003, they moved their entire steel production to 904L steel. Rolex released the first 904L steel watch in 1988 when they released a few versions of the Sea-Dweller.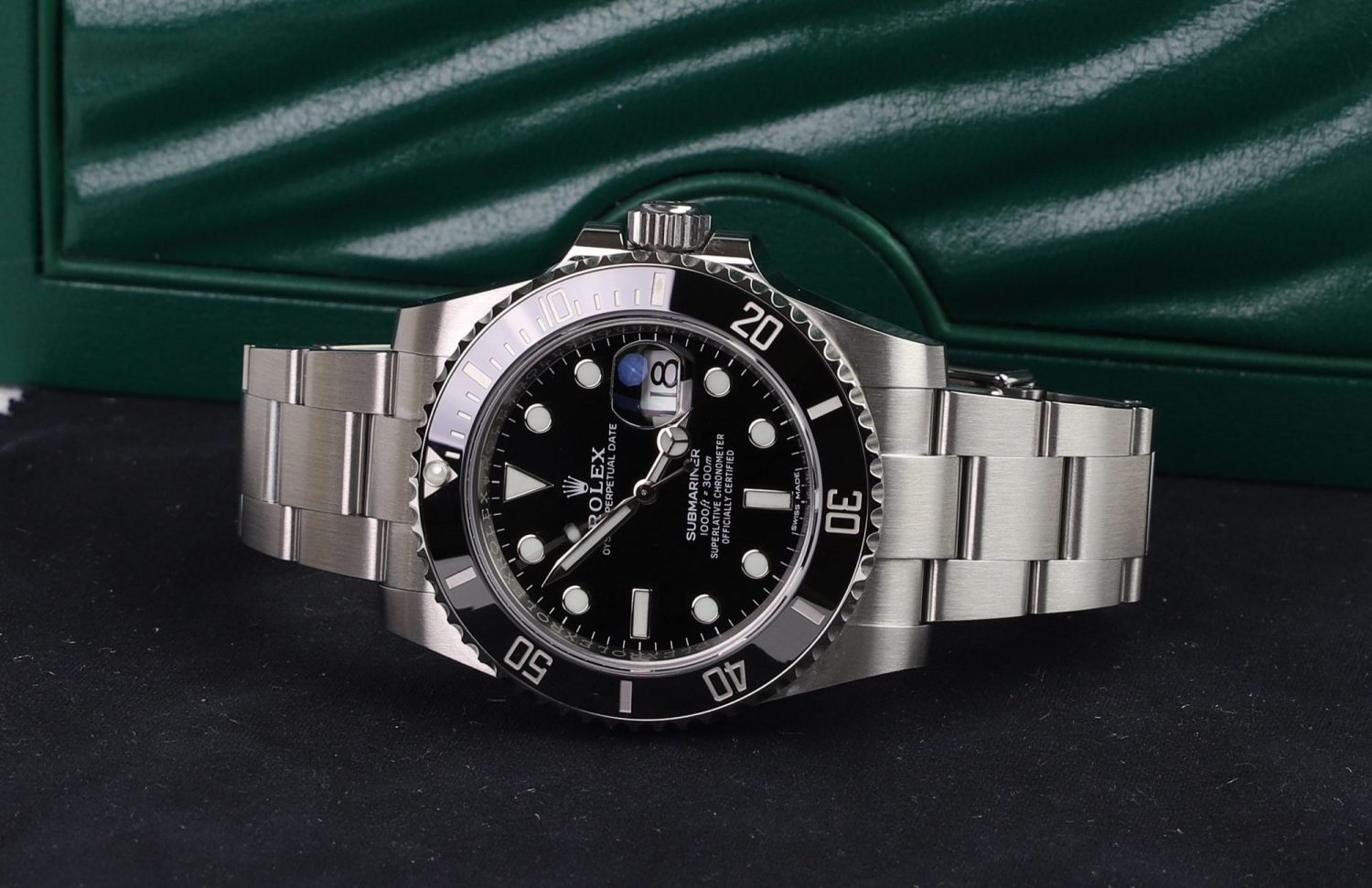 So what makes the 904L steel better?
Well, mainly, the steel is harder and particularly resistant to corrosion thanks to higher levels of chromium, molybdenum, nickel, and copper
It also acquires an exceptional sheen when polished. If you look at some older Rolex models that used the 316L steel, you will find rust and corrosion. This doesn't go for all of them of course, but in particular, the dive watches that have been in contact with a lot of water and especially salt water.
Of course, it is not ideal for a brand such as Rolex to have its watches start corroding and rusting, so they moved to the 904L steel.
This steel is mainly used in high-technology and in the aerospace and chemical industries, and because of its unique surface when polished, steel Rolex watches that are polished stand out from the crowd as their glow is similar to that of precious metal.
Now, Rolex did not invent the 904L steel, however, they do go above and beyond in making it, as they manufacture the alloy in-house to ensure that it meets their high standards.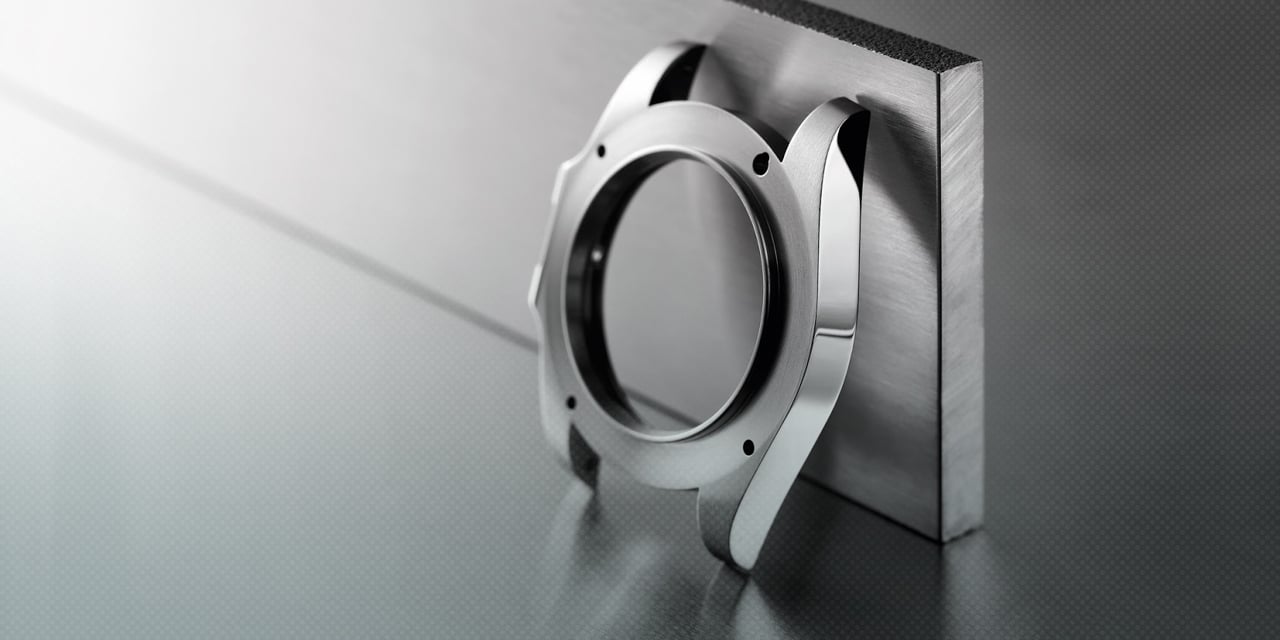 So if the characteristics of 904L steel are far superior to 316L steel, why don't all watch brands use it?
The answer is that the 904L steel is more expensive and more complicated to machine. In Rolex's process of moving to the new steel, they had to replace most of their steel working machines and tools to be able to properly handle the steel. For Rolex, this is not a huge problem since they manage everything in-house, but the majority of watch brands get their cases from external suppliers, and this also gives them limited ability to use this material.
This brings us to the next point, Rolex's foundry.
Rolex Foundry
In order to get full control over its production, Rolex has its very own foundry.
Having your own foundry opens up completely new opportunities for developing and optimizing your materials' characteristics, and getting full control over the production.
In their foundry, they not only produce steel but also all gold and platinum.
Rolex precious gemstones
Rolex has a whole division of gemologists that work with precious stones. All Rolex precious stones are carefully selected and bought from their suppliers. The main precious stone that Rolex uses is of course diamonds, but Rolex also uses gems such as rubies and emeralds.
Rolex's gemological department buys, tests, and set their gems. In particular to ensure that they are real.
In fact, Rolex reports have said that in all the years they have been testing diamonds, only two in 20 million have proven to be fake.
All precious stones are carefully hand-selected and handset.
For their most exclusive watches, Rolex employs traditional jewelers to create custom settings.
Cerachrom
Rolex Cerachrom ceramic is a truly innovative material that they use in their watches.
Rolex developed and patented the material Cerachrom", which is a kind of ceramic. Rolex uses Cerachrom inserts on the bezels of some of their sports watches such as the GMT-Master II, Sea-Dweller, Submariner, Deepsea Sea-Dweller, and Yacht-Master II.
Similar to the 904L steel, Rolex was not satisfied with the material they were using, and the characteristics it had, and therefore, they started looking at alternative materials.
Previously, Rolex used aluminum for its sports bezels, but the problem with aluminum is that they relatively easily acquire scratches, and fade over time.
If you look at vintage Rolex watches with aluminum bezels, you'll see that the color of them has faded, and they have acquired scratches. And while collectors absolutely love these signs of aging, Rolex's goal is to minimize signs of aging on their watches as much as possible. Rolex wants their watches to look exactly the same in 20 years as they do today. And one step in that direction is the introduction of the Cerachrom bezel.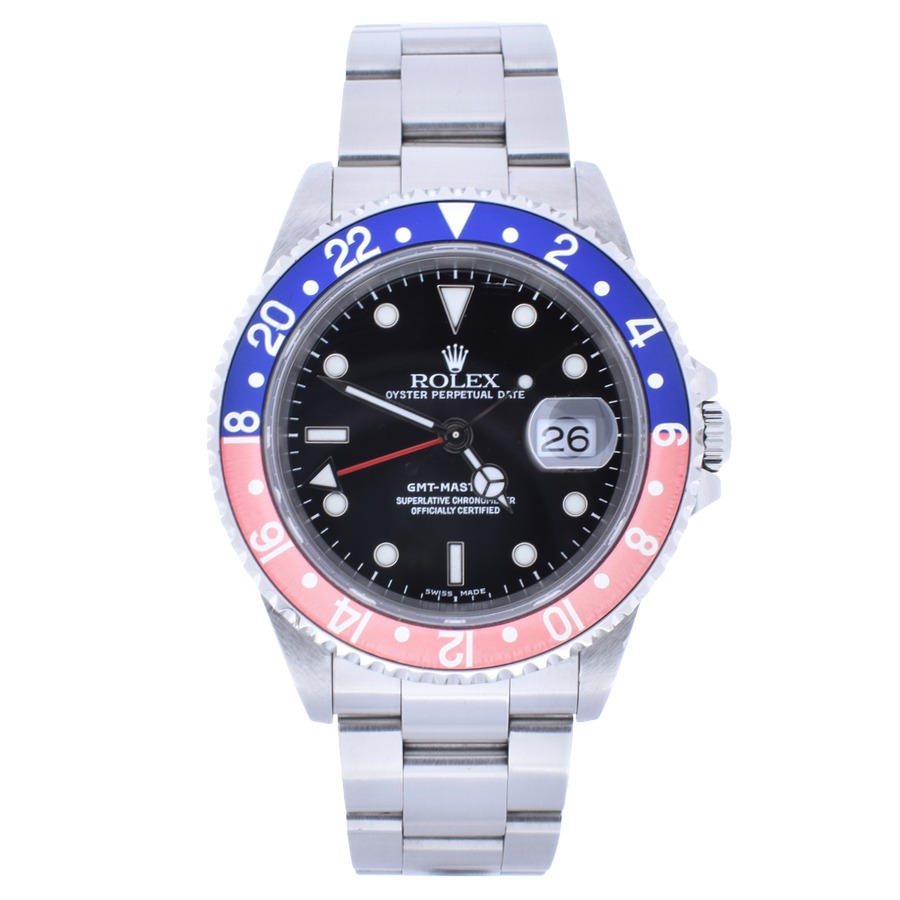 The Cerachrom bezel ensures lasting beauty and functionality even after exposure to the most extreme conditions. The material is virtually scratch-proof, and its color is unaffected by the ultraviolet rays of the sun, which means that it will never fade.
The numerals are engraved on the bezel and then coated with a very thin layer of gold or platinum using a PVD process.
Platinum
Rolex's platinum watches are among the most expensive watches that Rolex has.
Platinum is a very heavy material, and this means that Rolex's platinum watches are quite hefty on the wrist.
The material has a silvery whiteness and vibrant luminosity. Due to the high cost of the material, it is a discreet way to go high luxury. Rolex uses 950 platinum which is an alloy consisting of 950‰ (thousandths) of platinum, combined with ruthenium. Ruthenium is a chemical element in the platinum group.
This combination allows the metal to be robust but also to maintain its legendary shine and brilliance.
As mentioned, Rolex makes its own Platinum in its own foundry.
Luminous Paint
An interesting and little-thought-of element of Rolex watches is paint. We are of course talking about the luminescent paint that is used for the luminous parts of the watches, which are the indices, hands, and lume pip on dive watch bezels.
Rolex has changed its luminous paint a number of times over the course of its history. This has to do with technical innovation regarding luminous materials. And, as you know about Rolex materials, if a material doesn't have the characteristics that Rolex is looking for, they will simply try to invent it.
The first luminous material Rolex used was Radium. The problem with radium is that it is highly radioactive and dangerous to work with. Furthermore, Radium loses its luminous effect over time due to half-time, and this obviously goes against Rolex's goal of minimizing the aging of its watches.
Moving from radium, Rolex used tritium, lumina, and Superluminova.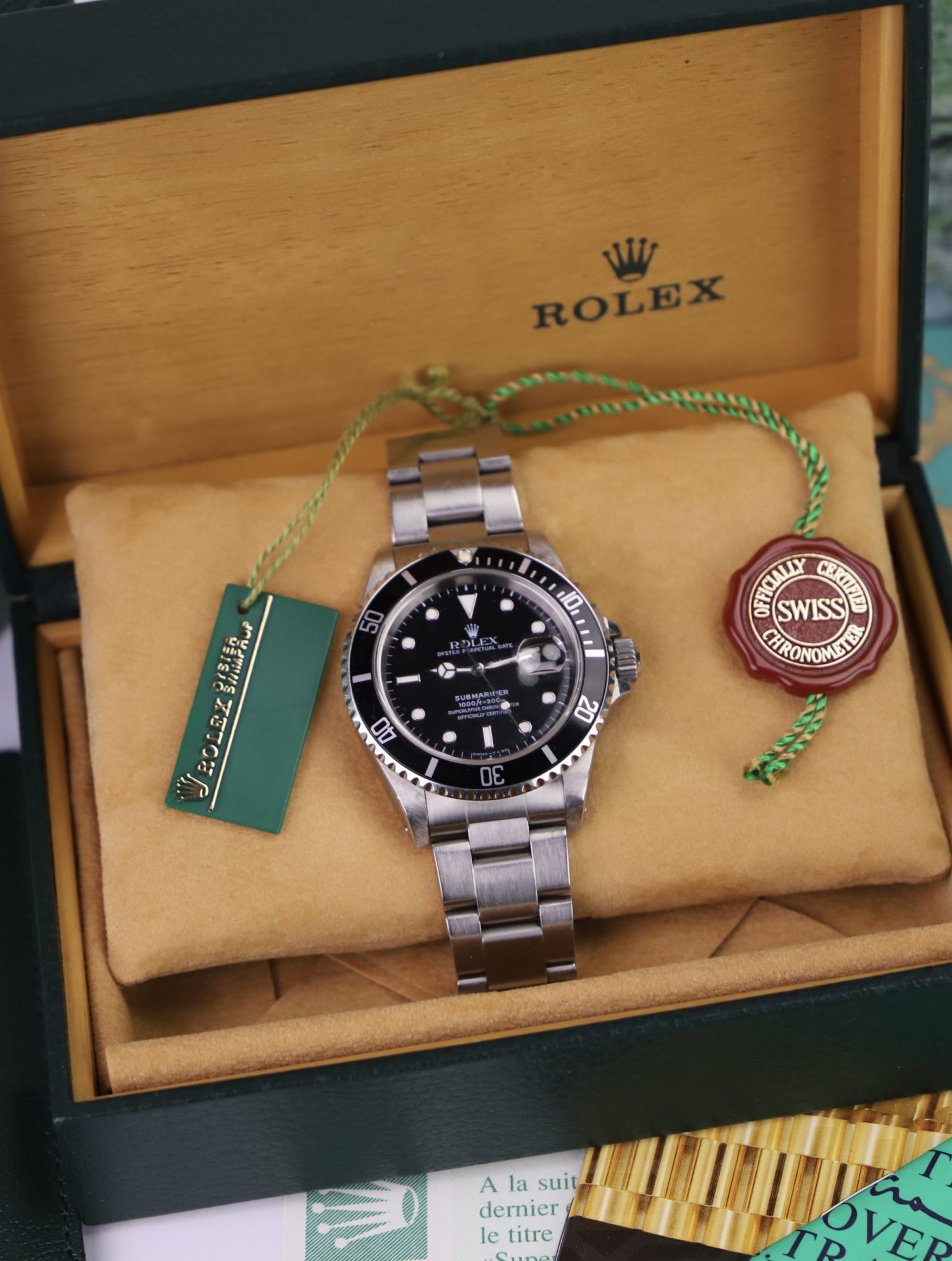 The lume that Rolex uses today is white paint with a blue glow, used on the hands and hour markers of many newer references.
Rolex announced its own proprietary luminescence named Chromalight in 2008. This offers a slightly longer glow time than its predecessor.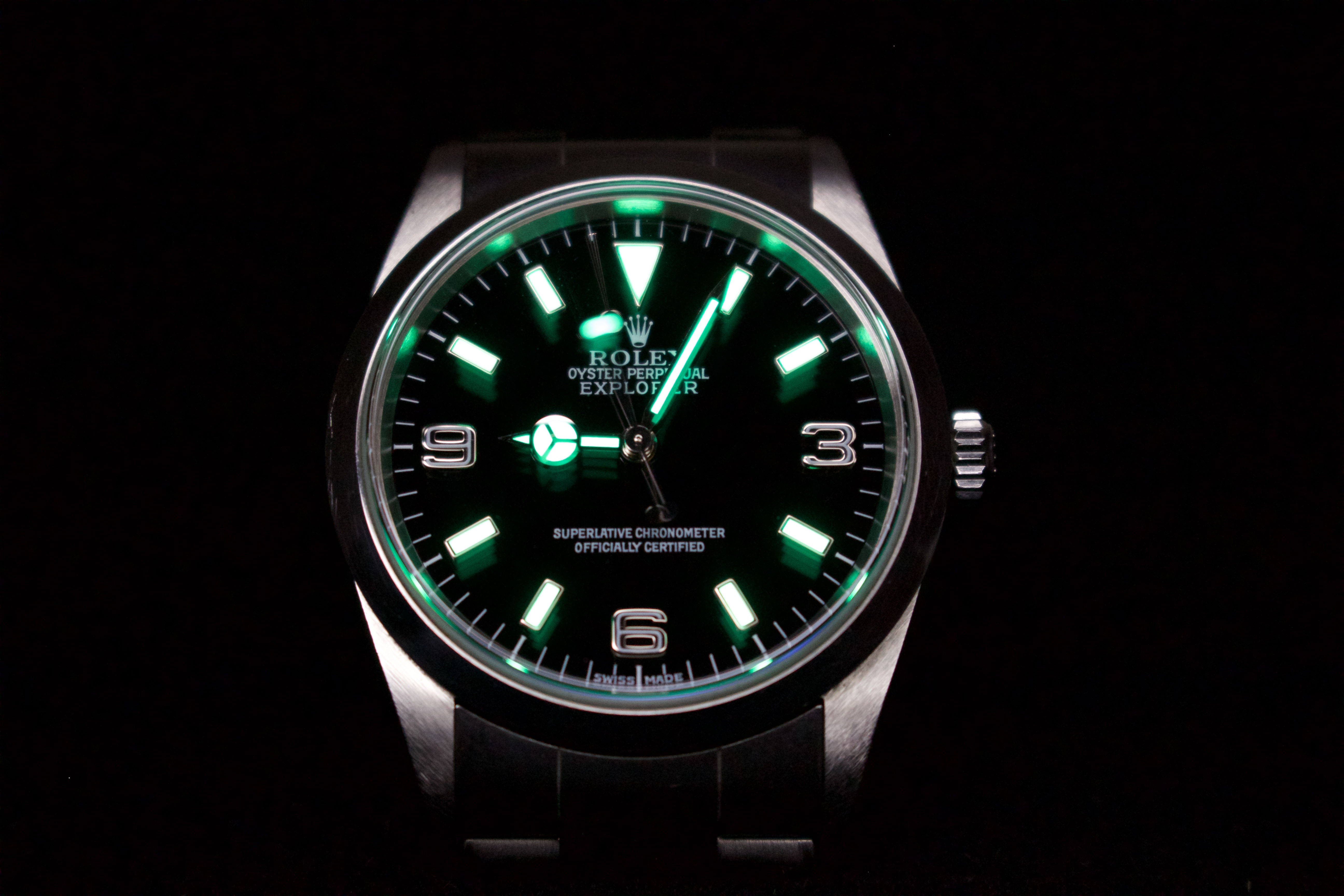 Mother of Pearl
Rolex uses mother of pearl for the dials on some of its watches, mainly Datejust watches.
Each piece of mother-of-pearl that Rolex uses is unique in color and texture, depending on the part of the shell from which it is taken.
Making mother-of-pearl dials demands great skills, and Rolex's development process, therefore, demands great attention to detail.
More about how Rolex makes its watches
Rolex makes essentially everything in-house
As we've already discussed, Rolex strives to have full control over its full production process.
In the early days, this was far from the case, but over time, Rolex acquired external suppliers and started making more and more things completely in-house.
Today, Rolex has full control over almost their whole production, which gives them great abilities to control quality.
Today, the only major part of their watches that they do not make in-house are the synthetic sapphire crystals and hands.
But in Rolex's constant pursuit of full control, chances are, Rolex will integrate these parts in-house in the future as well.
All Rolex movements are hand-assembled
Rolex makes all their movements in-house, and they are all hand-assembled.
Yes, Rolex uses machines to process parts of their movements, but only for things that machines can do better than the human hand. At the same time, many of the machines used are hand-operated.
Each element of the assembly such as the assembly of the movement, as well as the bracelets, and casebook, are assembled by hand.
A large division of watchmakers carefully assemble, control, and inspect the movement, before they are sent to COSC for yet another control in the form of a chronometer certification.
After that, Rolex re-tests their movements for accuracy.
Rolex tests their dive watches in pressurized tanks
Rolex carefully develops and innovates its dive watches in order to offer better and more reliable water-resistant watches.
Therefore, Rolex tests each and every single of their dive watches with an air-pressure tank.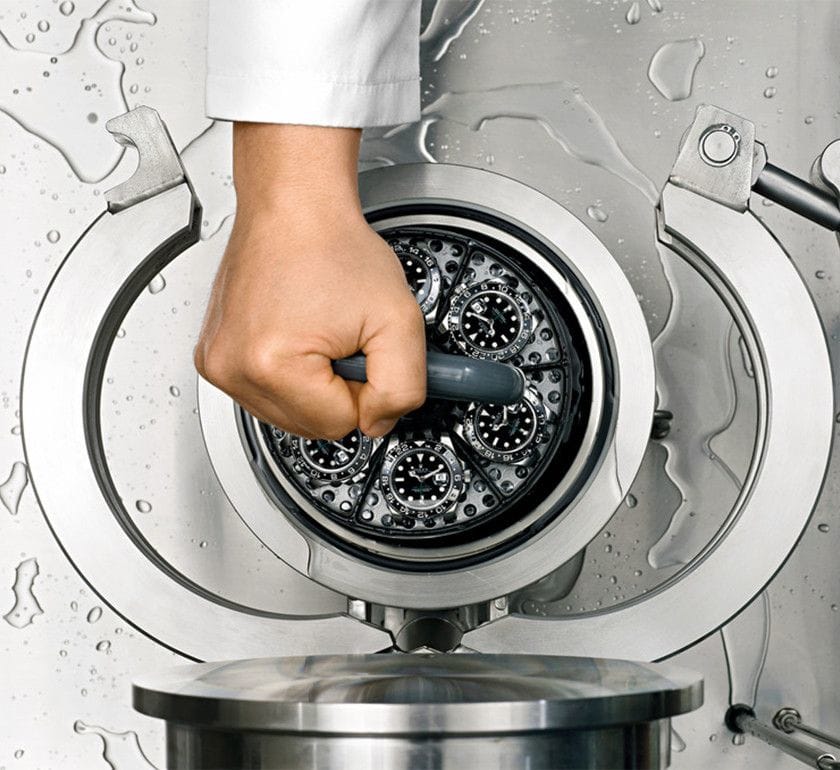 This is done by placing the watch in a small chamber that is filled with air, and if the pressure changes at all, it means that air leaks into the case, and the watch is thus not water-resistant.
Of course, diving with a dive watch that, when diving with it, turns out not to be water-proof, can be both expensive and complicated to fix.
For the dive watches, Rolex tests each case both before and after the movement dial are placed inside of it.
When the watches have been air-tested, Rolex tests them in actual water. They do this with the Submariners, Sea-Dweller, and Deepsea. When testing, Rolex ensures that they can handle the pressure of 10% more than what is said on the dial.
Less than one in a thousand watches fail the tests.
To test the water resistance of the Deep-Sea, which is Rolex's most serious dive watch, Rolex has co-developed a special high-pressure water tank with COMEX. The pressure tank measures each watch to a pressure equivalent to 12,000 meters deep.