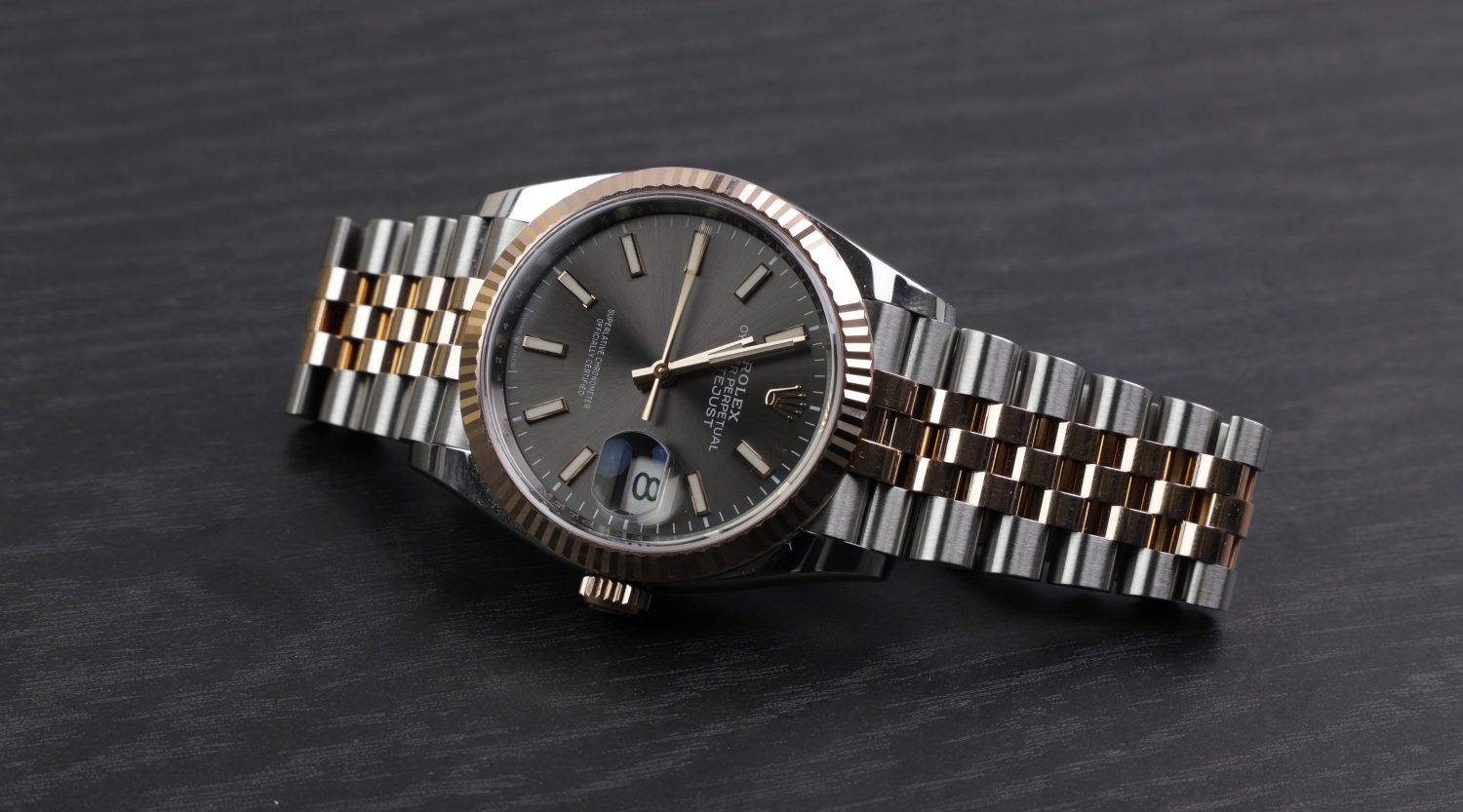 What is Rolex Rolesor? [Complete Guide]
If you have looked at Rolex and its products, you may have come across the term Rolesor. As you can imagine, this is not a real word, but instead one of many names that Rolex has created to refer to different things about its products, and of course to enhance the sense of exclusivity.
Let's look closer at Rolex Rolesor and what it means.
What does Rolex Rolesor mean and what is it?
The name Rolesor is a combination of "Rolex" and "Or", meaning "gold" in French.
To describe Rolesor simply, it is what is also known as two-tone. A metal combination of gold and steel. This doesn't mean an alloy, but a combination where some parts of the watch are made in gold, and others are made in stainless steel.
Normally, this is the combination of yellow gold and steel, or Everose gold and steel. But there is one interesting exception. Rolex also calls its full-steel watches which feature a fluted bezel Rolesor watches. Why so? Because The fluted bezel is exclusively made in 18K gold, which means that they apply for being able to be referred to as a Rolesor watch.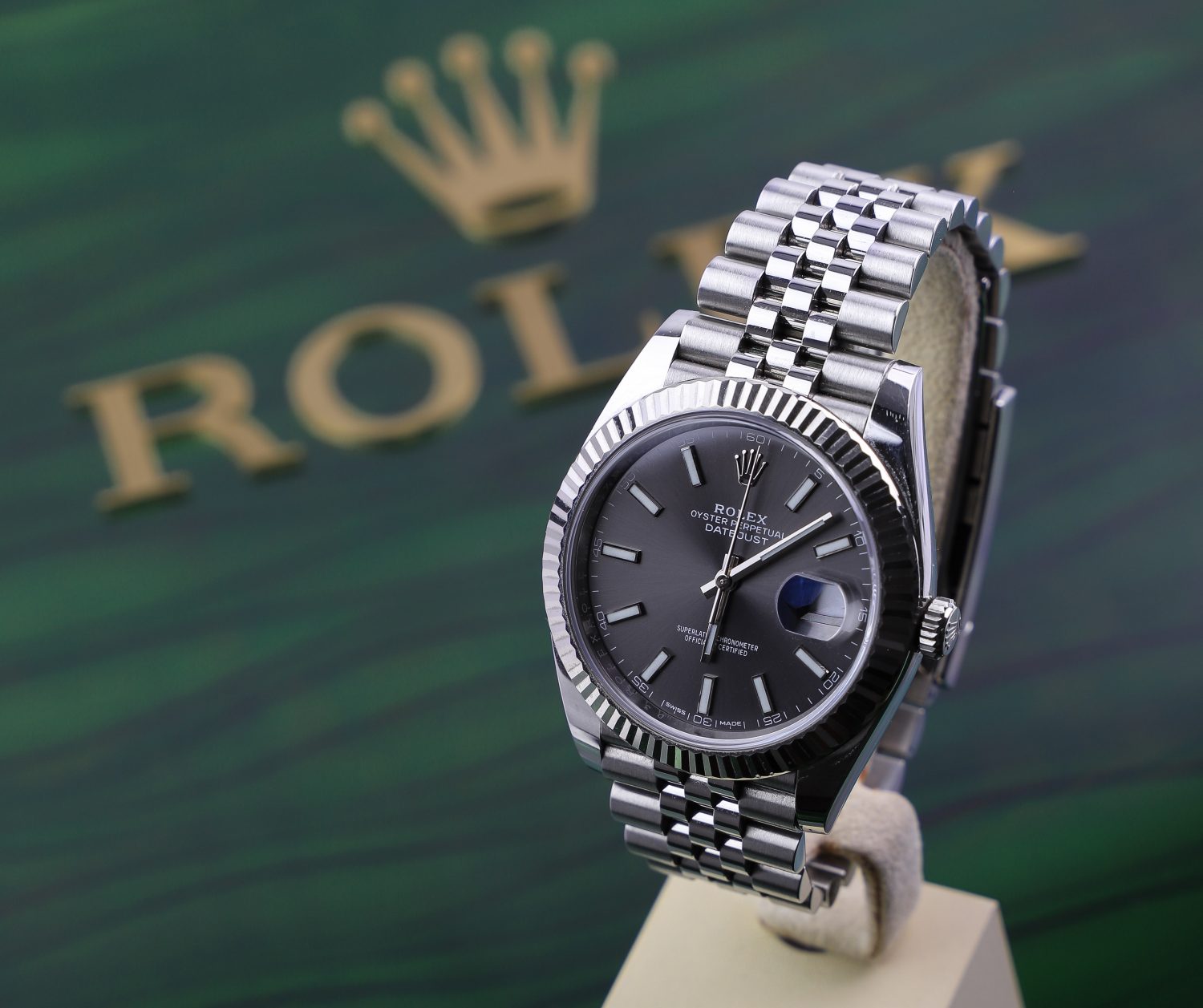 In its communication, Roles uses the terms "Yellow Rolesor", "Pink Rolesor", and "White Rolesor" in order to further describe and explain which type of Rolesor it is.
Two-tone in the watch industry is not a new invention. In fact, it has existed for close to a century. And as a matter of fact, Rolex is not an inventor of two-tone either. But the company is, however, inventor of the name Rolesor.
The story goes back to 1933 when Rolex patented the name "Rolesor"
Rolex describes Rolesor as follows:
---
"Rolesor is the auspicious meeting of two metals on a single Rolex watch: gold and steel, with their contrasting colours and radiance, in subtly balanced harmony. The concept is simple: the bezel, the winding crown and the centre bracelet links are made of 18 ct yellow or Everose gold (Rolex's exclusive pink gold alloy); the middle case and the outer links of the bracelet are made of Oystersteel. On white Rolesor models, the bezel alone is in 18 ct white gold."
---
The name for Rolesor partly came about due to hallmarking laws in certain countries which prevented you from calling a two-tone watch gold.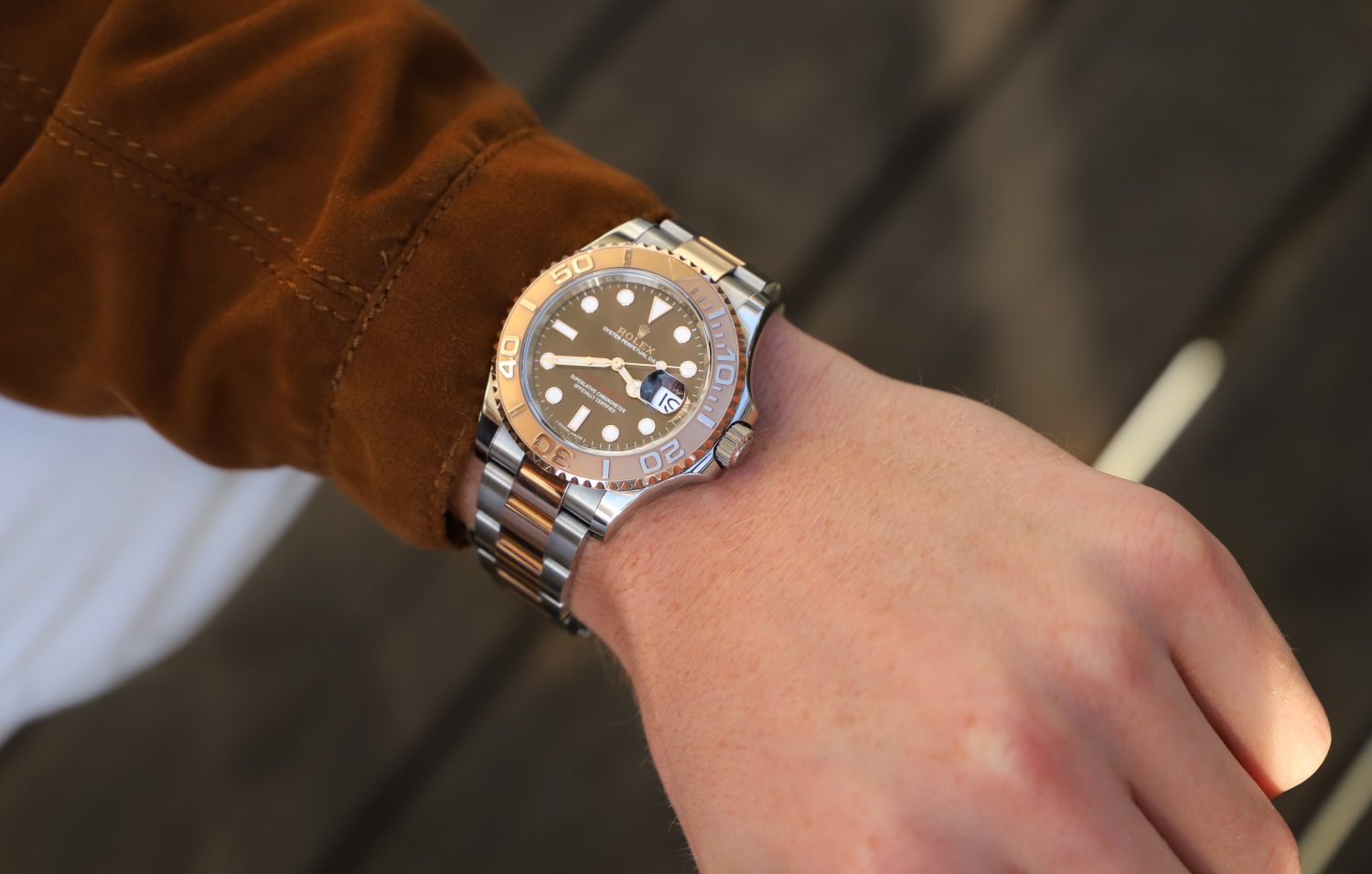 Rolesor is not to be confused with the term "Rolesium" of the Yacht-Master, which is a combination of steel and platinum.