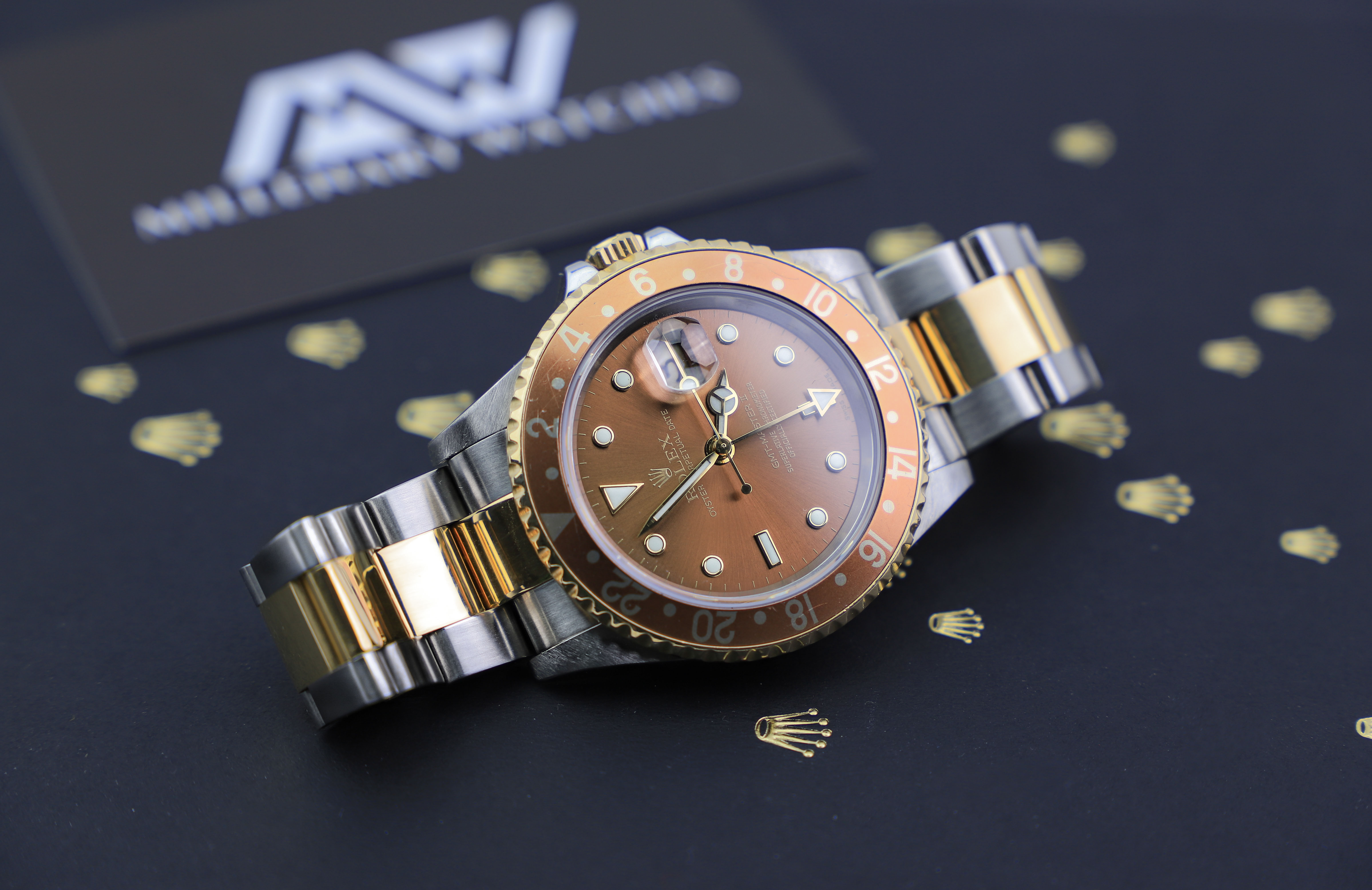 How to tell if a Rolex is unpolished
When buying a watch, the most important thing for a lot of people is the condition of the watch. But just because a watch is free from scratches doesn't mean that it's in good condition.
Watch enthusiasts and collectors also put great weight in whether or not a watch has been polished, and in that case, how well it has been polished. This is particularly true for older, vintage watches.
The issue with polishing is that if a watch is polished repeatedly, it will lose material that is polished away by the machine. Over time, the case and bracelet will lose its original lines and shapes, and watch enthusiasts always want their watch to be as close to the original condition and shape as possible.
Now, there's not necessarily an issue to have a Rolex polished one or two times if it is performed by a skilled watchmaker. In fact, in a full service by Rolex, a polish is included as standard unless you explicitly say you don't want it.
But now to the question: how can you tell if a Rolex is unpolished? How can you tell if a Rolex has been poorly polished? Let's find out.
How to tell if a Rolex is polished or unpolished
The fact of the matter is that you can never be 100% of whether a Rolex is completely unpolished or not. The only way to know is if you are the original owner and you know that it has not ever been polished.
The reason why it can be so difficult to know if a Rolex has been polished is that it may have been just lightly polished, which thus hasn't affected the shape of the case very much. 
Furthermore, a case can also be re-cut through laser-welding and advanced machines.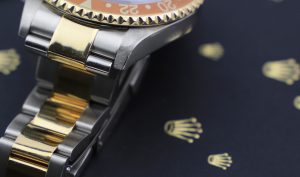 The fact is that most people who own Rolex watches are not watch "nerds", and thus don't have the same level of obsession when it comes to details such as polishing. For them, the most important part is that the watch returns from as service looking brand new. Because of this, the vast majority of Rolex watches are polished when they are serviced, thus finding an unpolished example of a vintage watch can always be very tricky. Considering most Rolex watches eventually go for service in order to operate properly and have the movement cleaned and oiled, the vast majority of vintage Rolex watches will naturally also have been polished. This makes it even more difficult if you are looking for a completely unpolished example.
When a Rolex is polished, it will have a loss of material, whether gold, steel, or platinum. When polished repeatedly, It will have lost a lot of its original material, and ultimately lose its shape. There are skilled watchmakers who are able to polish a Rolex case well and still have it remain all its original shapes and lines, but it is regardless difficult to avoid a loss of material.
However, here are some of the most common tells for telling a Rolex is unpolished or polished.
Compare with an unpolished example
A great place to start is by looking at an unpolished example, for example online. That way, you know exactly how an original, untouched case looks. Then, compare that with your own Rolex case and see if you notice any differences between them. 
Worth noting is that generally when a Rolex watch case is unpolished, it should have well-defined lines and cuts. When a case is polished over and over, these well-defined lines tend to disappear or become not-so-well-defined.
As such, look at where your watch should have sharp edges and clear lines, and try to determine whether these lines look similar to an original, unpolished one.
Look at the lug holes
Only older Rolex watches have lug holes through the case, but if your watch does, it's a great place to look for seeing if your watch has been polished.
The lug holes should have sharp edges around them and be very precisely cut. When a Rolex is polished over time, the holes lose their sharp edges.
If the lug holes are rounded at the edges, your Rolex has likely been polished. The cut should obviously be 90 degrees.
Bevels/chamfers
Some older Rolex watches have bevels/chamfers on the lugs of the case. More specifically the Submariner, GMT-Master, Explorer II.
Vintage Rolex collectors absolutely love these bevels, and this is why they are especially important for a Rolex watch case's originality. Since the bevels are placed right at the side of the lugs, if an unexperienced watchmaker goes to polish this watch, there's a risk that the watch will lose its bevels when the watch is polished. And the watch will get "rounded lugs". 
If you are after a Rolex watch of the above models in good condition, make sure it still has the bevels remaining. It is common for vintage Rolex watches to barely have any bevels left since the lugs have been polished and thus rounded repeated times. Make sure there's a clear cut between the brushed upper-part of the lug and the polished edges.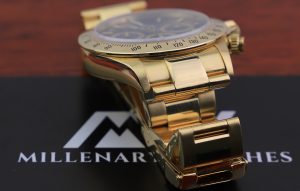 Check the sharp edges
The easiest tells of a polished Rolex watch is its sharp edges. A Rolex watch has sharp edges on several different paces including the fluted bezel (if your watch has such), the underside of the case, the bezel, the crown, and the lugs. When a Rolex watch comes from the factory, all of these edges are sharp and well-defined. When a Rolex is polished, it loses these sharp edges. Identify where your watch should have sharp lines and edges, and then see if they are in fact rounded. The crown, for example, tends to be rounded on watches that have been polished many times. Equally so the fluted bezel, where the sharp edges have turned rounded.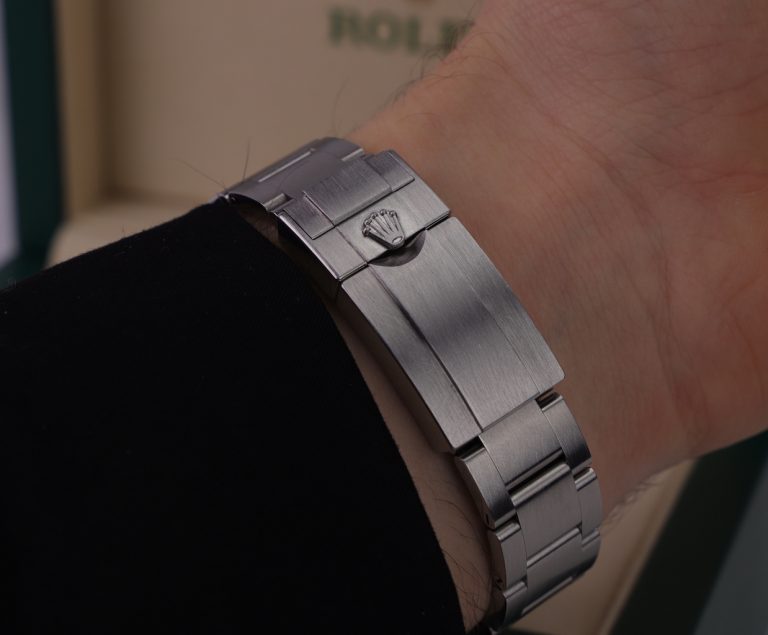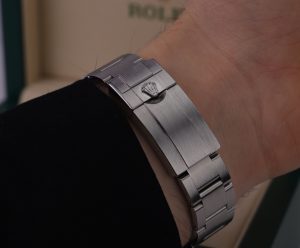 NOTE: originally, many Rolex watches tend to have brushed parts somewhere on the case. For example, the Submariner 1680 originally has brushed lugs on top, contrasted by a polished bevel and side of the case. When a watch is worn and used, the brushed parts become more and shinier due to friction against, for example, the sleeve, clothes, etc. so when it comes to vintage watches, a watch can be completely unpolished, yet still not have that textured, brushed surface that you perhaps expect from an unpolished example. This is something that can be rather deceiving, but definitely worth having in mind.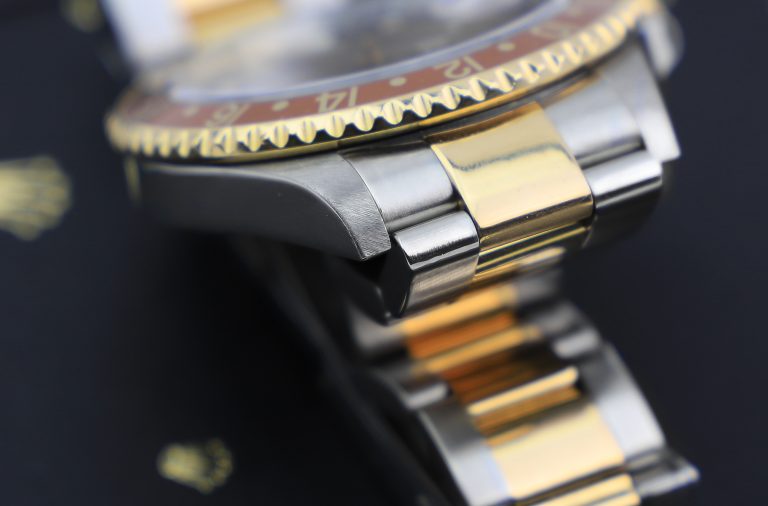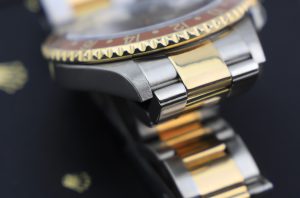 Hallmarks and stamps
Another way to see if a Rolex is unpolished is by looking at the hallmarks on gold cases. This is, of course, only possible if you have a gold watch. If the hallmarks are not clearly defined and sharp, then it can be a sign that it has been polished.
The texture of brushed surfaces
When a watch is polished, it is also brushed, if it has such surfaces. Sometimes, watchmakers do not have the right grain on their polish/brush machine, and in these cases, it will be evident that the watch has been polished since it does not have the same texture as it should when coming from the factory.
The bracelet
The bracelet of a Rolex watch can always be replaced. If it is replaced with a time-correct bracelet, it will be impossible to know if it is the original bracelet or not.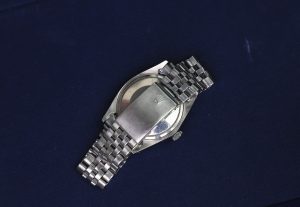 A Rolex bracelet will get wear and stretch over time for obvious reasons. This is particularly true with vintage watches that have bracelets that are not as robust and solid as they are today. A polished bracelet will also lose its original sharp edges. The easiest way to tell if a Rolex bracelet has been polished is by looking at the Rolex coronet on the clasp.
On many vintage watches, you can see that the coronet has lost its shape and that it has lost a lot of material. Looking at the crown on the clasp is a very easy way to see if it has been polished, as the coronet tends to be affected quite a lot by a polishing machine.
To conclude this article, the more Rolex watches you examine, the easier it will be for you to tell when they have been polished. This will make it easier for you to know exactly the tells of a polished watch and the things you should look for, as mentioned above.