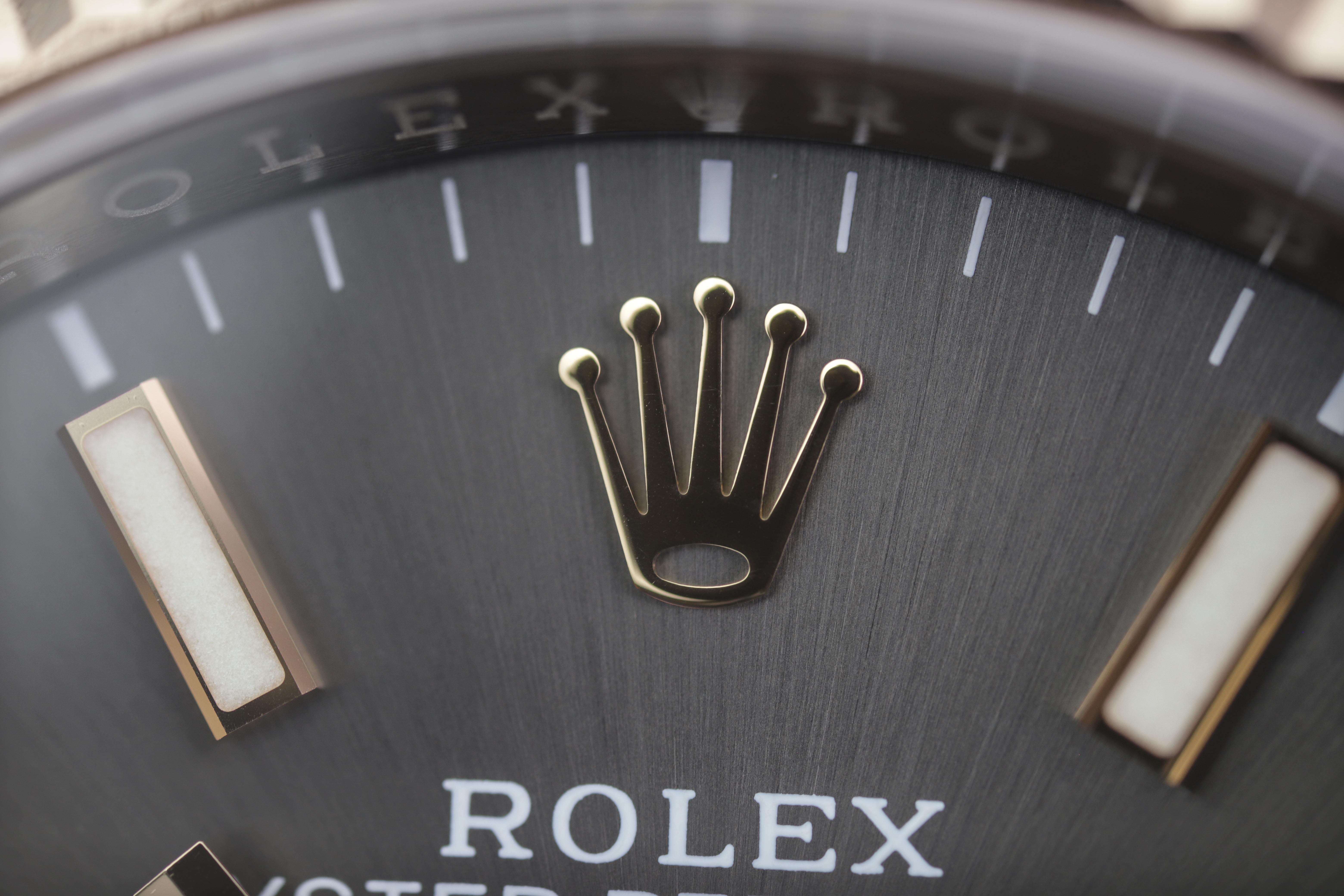 15 Things You Didn't Know About Rolex
Rolex is unarguably the world's most prestigious and well-known luxury watch brand in the world. Associated with success and prestige, Rolex has a more-than century of innovation, craftsmanship, and pushing the boundaries of making reliable, durable, and long-lasting luxury timepieces.
Most interesting things about Rolex You (probably) Didn't know about
---
1. Rolex was founded in London – not Switzerland
Today, Rolex is a Swiss company, but Rolex was actually founded in London by a German and a Brit. Hans Wilsdorf and Alfred Davis originally started by putting movements into cases for jewelers under the pseudonym "Wilsdorf and Davis".
---
2. Rolex co-invented the helium release valve
Together with watchmaker Doxa, Rolex invented the helium escape valve – a valve to release helium gas build-up during decompression.
---
3. The Rolex name was registered in 1908
Prior to this, the company's name was Wilsdorf & Davis.
---
4. Hans Wilsdorf left all his Rolex shares in the Wilsdorf foundation when he died
All ownership of Rolex was left to the Wilsdorf foundation, ensuring that the company's income would go to charity. Since his death in 1960, Rolex has been a trust.
---
5. Rolex does not pay corporate income taxes
Since Rolex is a charity foundation, Rolex SA does not pay corporate income taxes.
---
6. Hans Wilsdorf created the Air-King line in 1945
Hans Wilsdorf developed the line to honor RAF pilots of the Battle of Britain.
---
7. The Day-wheel of the Rolex Day-Date is available in 26 languages
The languages are: English, German, Arabic, Chinese, Danish, Spanish, Basque, Catalan, Ethiopian, Finnish, French, Greek, Hebrew, Dutch, Indonesian, Italian, Japanese, Latin, Moroccan, Norwegian, Farsi, Polish, Portuguese, Russian, Swedish and Turkish.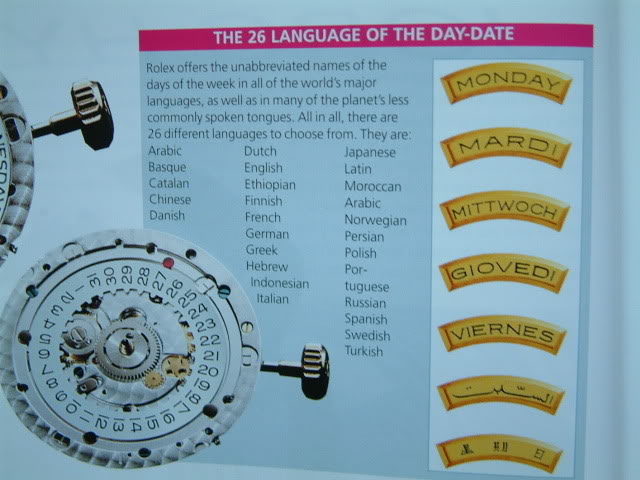 ---
8. Rolex patented the self-winding mechanism (Perpetual Rotor) in 1931
When released, the perpetual rotor was revolutionary. This technology is a semi-circular plate that relies on gravity to move freely, The perpetual rotor was the first wristwatch to use a 360° winding rotor. It would come to become the start of automatic wristwatches -which is now the norm for mechanical watches today. Today, Rolex called it the Oyster Perpetual.
---
9. Rolex has its own foundry
Rolex is a company that does things a lot differently from its competitors. Rolex calls this "The Rolex Way".
This includes having its own foundry where the company makes all of its gold for its watches. This makes Rolex the only watch company to make its own gold and have its own in-house foundry.
---
10. Rolex was given the lowest environmental rating as "Latecomers/Non-transparent" by WWF
WWF – World Wide Fund for Nature released a report where they gave environmental ratings for watch manufacturers and jewelers in Switzerland.
In this report, Rolex was given the lowest environmental rating as "Latecomers/Non-transparent". The motivation was that Rolex as a company is not transparent in where it sources its materials nor does not address the impact of its "manufacturing activities on the environment and climate change"
---
11. Hans Wilsdorf offered to replace watches that had been confiscated from Royal Air Force Pilos when captured
Some Royal Air Force Pilots bought Rolex watches as they deemed them superior to the standard-issued timepieces. The catch was that if the pilots were captured and sent to a prisoner of war (POW) camps, their watches were confiscated. Wilsdorf found out about this and offered to replace all watches that had been confiscated. He did not require payment until the end of the war. This also showed that Wilsdorf was confident that the allied would win the war.
---
12. The Rolex crown logo was patented in 1925
Today, the Rolex crown is known all around the world and is an instantly-recognizable symbol of wealth and success.
---
13. Rolex has 4 different factories
All of these factories are situated in Switzerland.
The 4 factories are Plan-Les-Ouates, Les Acacias, Chêne-Bourg, and Bienne, where Rolex movements are made. Each factory handles different parts of the manufacturing process.
---
14. All Rolex watches are COSC certified
Contrôle Officiel Suisse des Chronomètres (COSC) is an independent testing institute that was established in 1973 to test the precision of Swiss-made movements. To ensure great accuracy, Rolex has all of its watches tested by COSC.
---
15. Almost every single part in Rolex's watches is made in-house
Unless for a few small exceptions, Rolex makes every single part for its watches in-house. Rolex wants full control over the manufacturing process, and taking everything in-house allows Rolex to get just that.
---