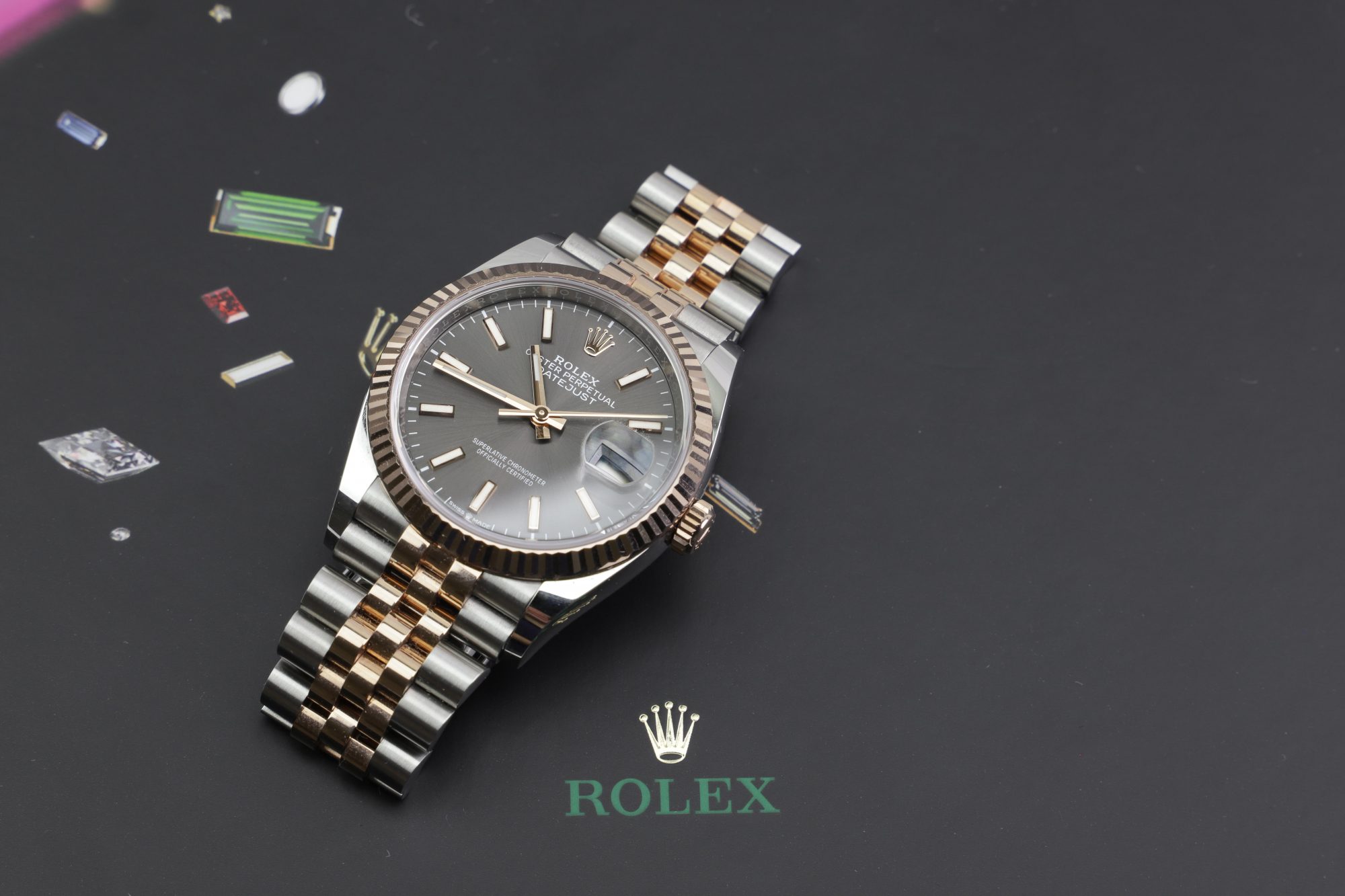 Rolex Two Tone -What is it?
The term two tone, or two-tone, is closely associated with Rolex. But unlike many things with Rolex, it is not a term that the company invented, nor has patented. In this short guide, we will explain the term two tone in the Rolex context.
What is Rolex Two tone?
As the name suggests, two-tone is a watch that is made in two different tones. More specifically, this relates to the metal from which the watch is made. Generally, watches are made of one material. Most often steel or gold. But what happens if you use both steel and gold for one watch? Then you have a two-tone watch. Of course, this does not mean that you mix steel and gold into one alloy, but that you make some parts of the watch in steel, and other parts are made in gold.
So why does two tone exist? The fact is that two tone has been used for watches for many decades. Rolex did not invent two tone, but due to the many variations the company makes using this technique, the brand is closely associated with it.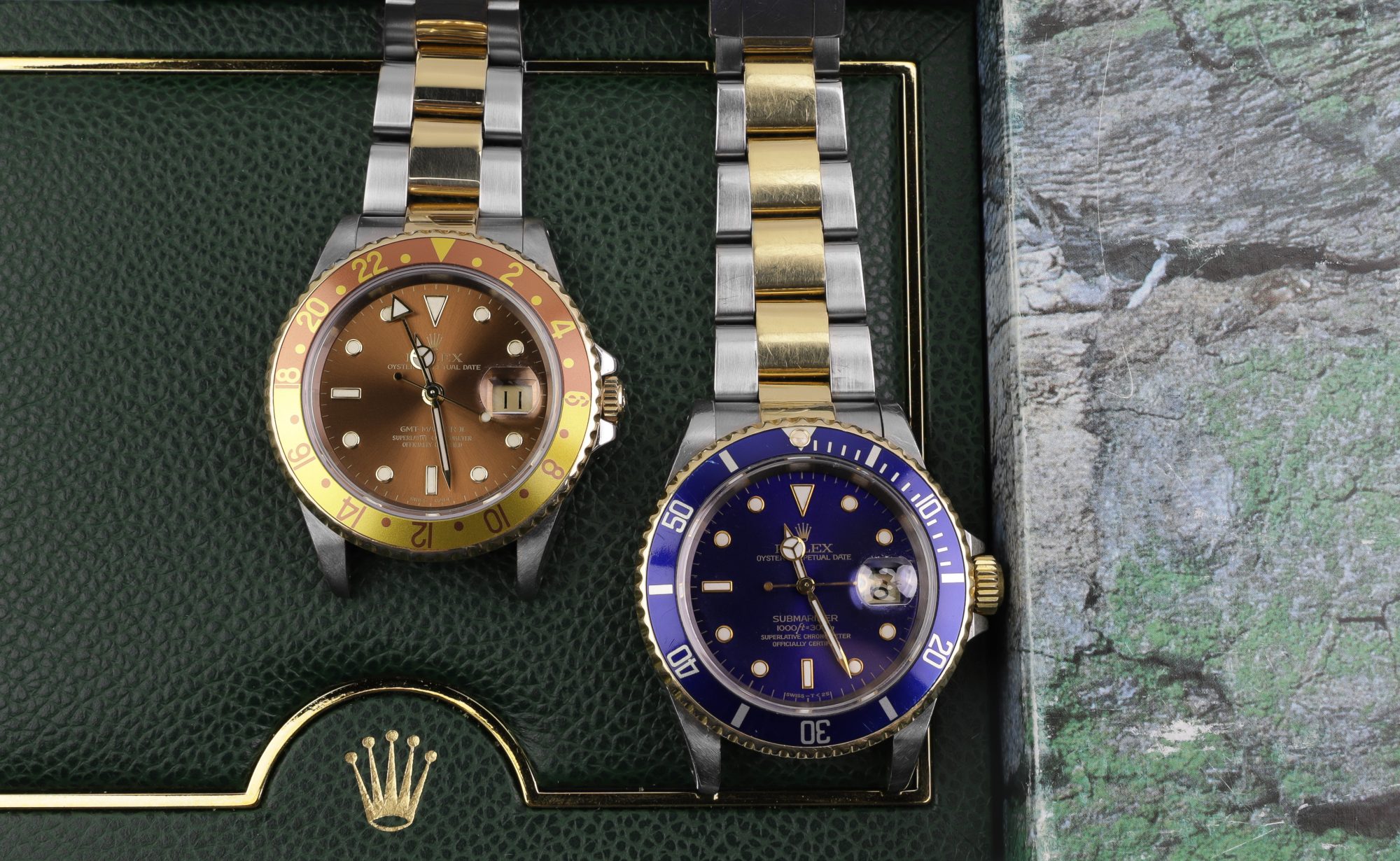 Some argue that two tone is the best of both worlds. To many, a full gold watch can be too much. Too flashy and too bright. But at the same time, a full steel watch may feel a bit too industrialized and not dressy enough. In that case, two tone may be the answer as it combines the best of both worlds.
Two tone is the combination of gold and steel, and today, Rolex makes two different two-tone variants. This is yellow gold and steel two tone, and rose gold and steel tone tone. The most common for a Rolex two-tone watch is that the case is made of stainless steel. The bracelet is made in a combination of gold and steel, with the middle links made in gold, and the side links made in stainless steel. This is also true for the clasp, although earlier examples of two-tone watches from Rolex have full steel clasps. Furthermore, the bezel is made in full gold, and so is the crown. Now you have a Rolex two-tone watch. For two tone watches, the hands and indices are also made in gold, but this is not unique since all Rolex watches have gold hands and indices. It's just that in stainless steel versions, they are made in white gold.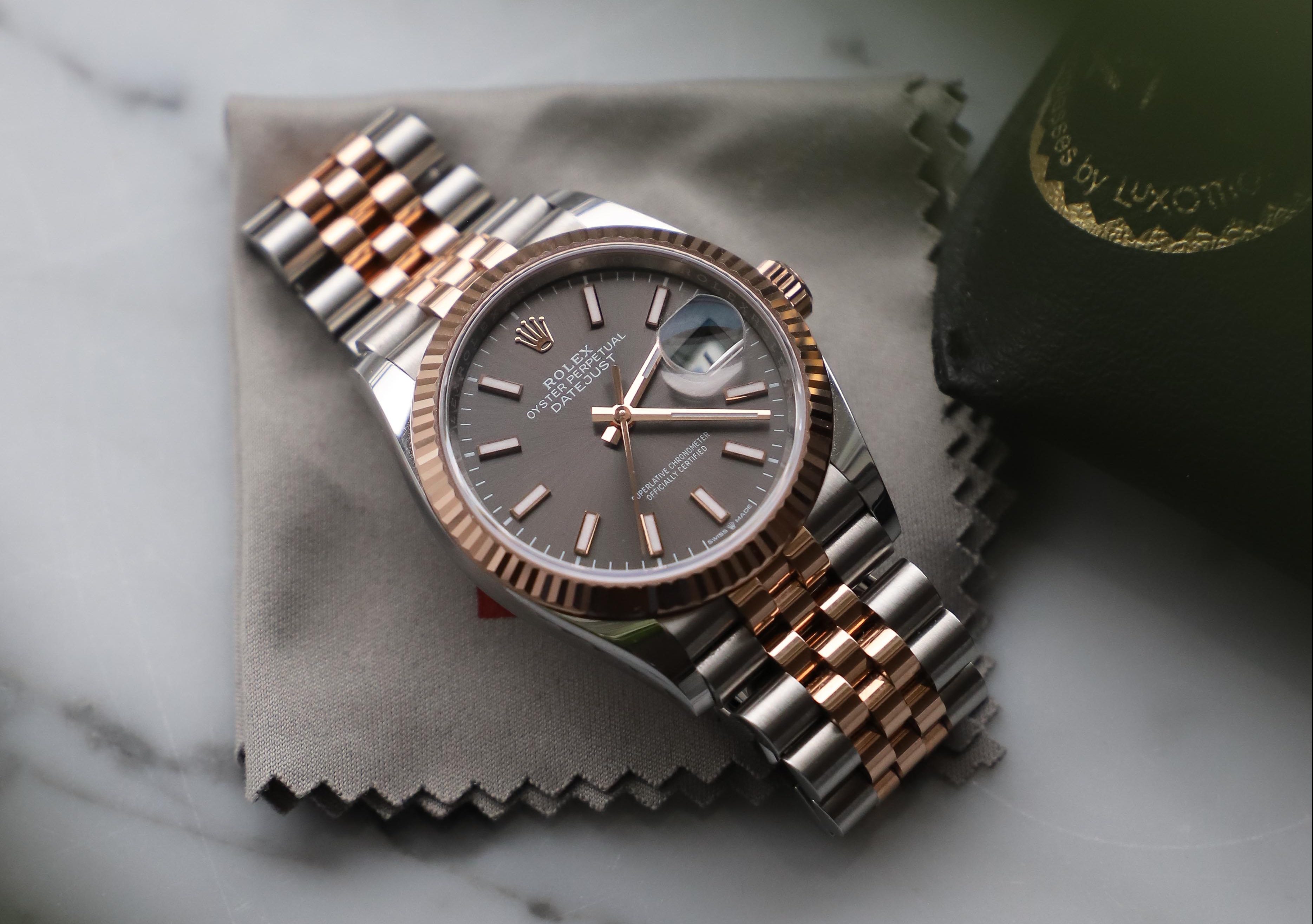 But of course, Rolex has its own term for two tone although the brand did not invent it – Rolesor. 'Rolesor' is created by merging the Rolex name with 'or', the French for gold. The term was trademarked back in 1933. With that said, two tone has existed for a long time in Rolex's history, as well as the whole of the watch industry.
Technically, Rolex's watches with a white gold fluted bezel could be considered two-tone watches, but not quite. Especially considering the fact that the white gold bezel does not have a huge difference in tone against the steel.
Rolex is far from alone in using two tone. More or less all the major watch companies make two tone, gold, and steel watches. This includes brands such as Audemars Piguet, Patek Philippe, Omega, and many more. Some other manufacturers call this bicolor.