How to Adjust Your Rolex Jubilee Bracelet
Are you looking to adjust your Rolex Jubilee bracelet?
The Rolex Jubilee bracelet is not the most common bracelet of Rolex watches, with the Oyster bracelet being the most common, but the jubilee bracelet is a popular alternative for making watches neater and less robust.
As with all watches, you want your Rolex Jubilee bracelet watch to set perfect on your wrist. Not too tight, not too loose.
But is there a way to adjust Rolex Jubilee bracelet?
The good news is yes, and that's exactly what we'll share with you in this article.
The Rolex Jubilee bracelet
The Rolex Jubilee bracelet is dressier than the Oyster bracelet. The Jubilee bracelet was launched in 1945 and was first seen on the then-new Datejust timepiece.
The Rolex Jubilee bracelet is made up of a five-piece links construction which includes three thinner interior links flanked by larger links. These middle links can be most noticed on two-tone models, as the middle links are then made in gold, but for steel versions, these links are more discreet. The Rolex Jubilee bracelet light, neat, and elegant, which makes it comfortable to wear. However, when it comes to wearing a watch, not everything is dependent on the model itself, but an important aspect of wearing a watch comfortably is having the right size on the bracelet, and this is, after all, the reason you're here.
If you're here, your Rolex Jubilee bracelet is probably too tight or too loose, and you're wondering if it is possible to change the size of it.
The Rolex Jubilee bracelet is available in steel, two-tone, and solid gold. Some Jubilee bracelets have diamond, but this is more uncommon. You'll find the Jubilee bracelet most often on Datejusts since they are more neat and elegant watches as opposed to Rolex sportier modes.
The Rolex Jubilee bracelet is a little different from other Rolex bracelets –  both how it works and how it looks. The bracelet is fitted with a concealed folding Crownclasp and doesn't have an obvious clasp as the Oyster bracelet has.
The crown has a Rolex coronet lever that opens the bracelet, which then makes it possible to remove it or put it on your wrist.
In other words, the "clasp" of the Jubilee bracelet is beautifully integrated into the bracelet and makes it more elegant and seamless.
Now that you know a little more about your Rolex Jubilee bracelet, let's find the answer to the question you're looking for.
How to adjust Rolex Jubilee bracelet?
There are many questions as to whether or not the Rolex Jubilee bracelet has a micro-adjustment. Is there a micro-adjustment on a jubilee bracelet?
The question is unfortunately no. The Rolex jubilee clasp doesn't have a micro-adjustment like the Oyster bracelets, nor does it have a GlideLock clasp like Rolex's SeaDweller and modern Submariner models.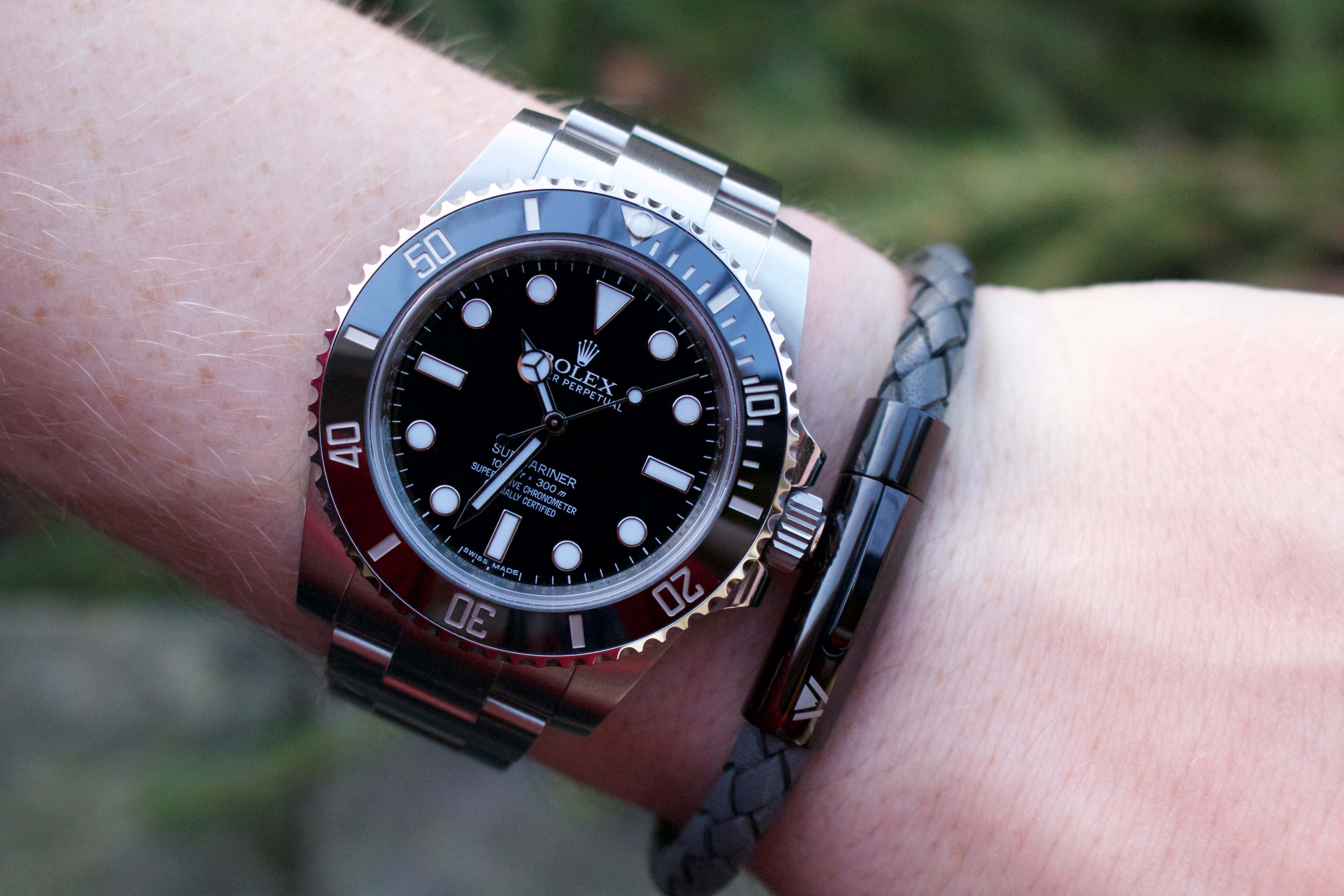 It's always a bit uncomfortable and frustrating when you are in between links.
Now, the first step to adjusting your Rolex Jubilee bracelet is to remove or add links to your bracelet.
The good thing is that you can, in fact, remove or add links to your Jubilee bracelet, and it can be done quite easily.
How to remove links from your Rolex Jubilee bracelet
1. Determine how many links you want to remove. Identify the links sitting closest to your clasp.
1.After determining how many links to remove, locate the links closest to the clasp. On one side of the link, you will see smooth circles (which are the bottoms of the pins). On the other side of the link, you will see slits for a screwdriver.
2. Remove the screws from the link. Identify a screwdriver and put it into the pinhole and loosen the pin until it becomes detached from inside the link.
Take a pair of pliers and then grab the pin and pull it out of the link.
3. When you've removed your link, slide the links which have been separated together where you can see that the pinholes align. Now, insert the pin and screw the pin in place using your gentle screwdriver.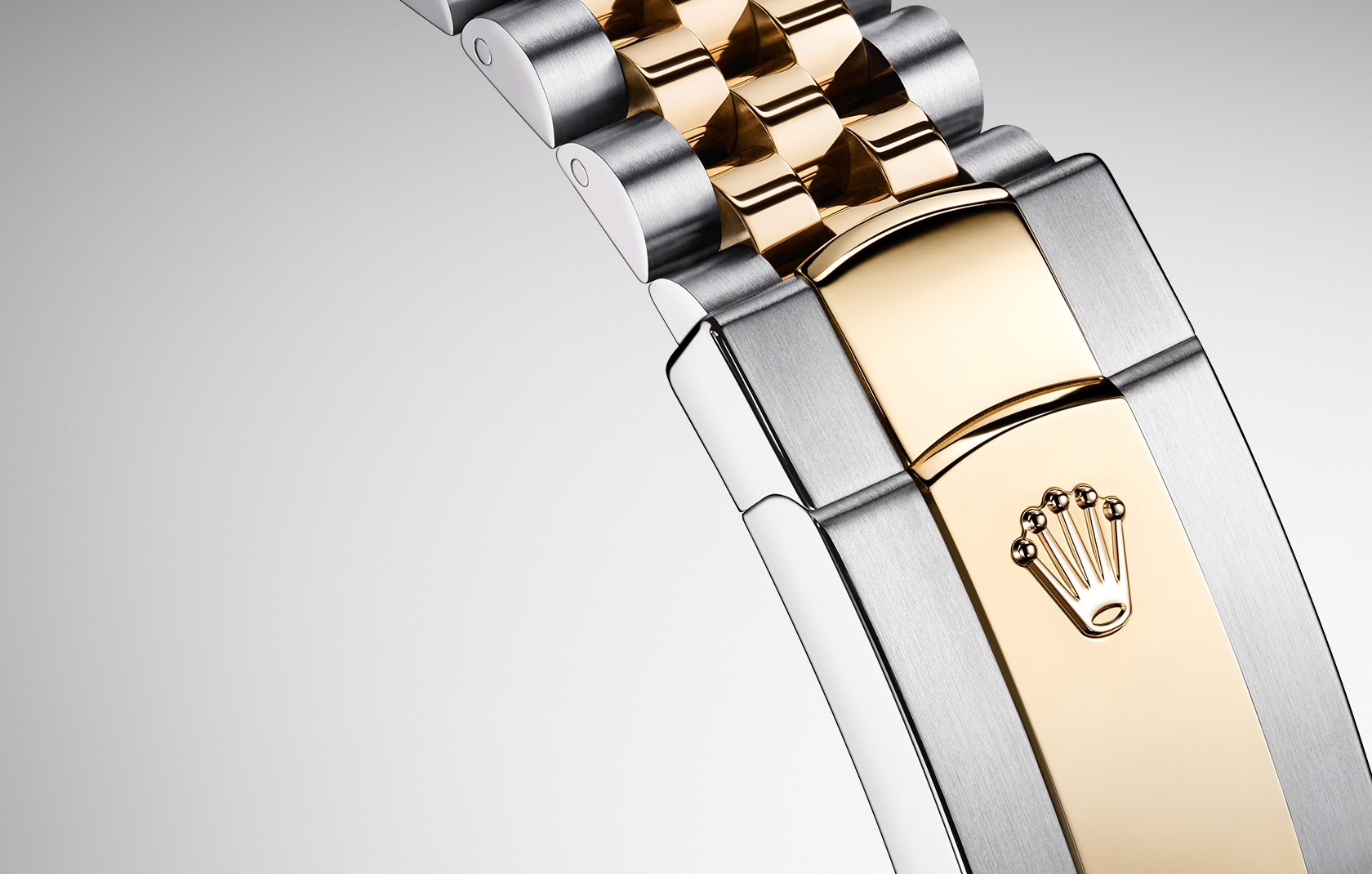 Now, changing links on your Rolex Jubilee bracelet is not the solution to opt for if you're in between sizes. When you add or remove links from your bracelet, the bracelet changes quite a lot in size, and this doesn't enable fine adjustment. Unfortunately, as mentioned, there is no micro-adjustment on the current Jubilee. You may have the bracelet sitting loose when you have one link left, but very tight when you remove a link.
But you'll be happy to hear that there is, in fact, a solution.
The solution is that you can purchase a 1.25 link from your local AD.
By using a 1.25 link, you can get a better fit on your wrist that makes the size of your Rolex bracelet more "in-between" sizes.
If you have tried the 1.25 link, or try it and still don't find a comfortable fit, you can have the AD flip the bracelet around. Doing this will help you get the deployment clasp centered. This refers to the clasp bars and not the little crown logo.
There are several Rolex Jubilee bracelets, with the earliest having folded metal links, then oval-shaped links, and then the newest type which has "D" shaped links.
Unlike the Rolex oyster and Submariner, in particular, the Jubilee bracelet does not, due to its design, at least for now not offer micro-adjustments, and this results in the jubilee bracelet not adjusting comfortably to everyone.
Hope you got the answers you were looking for on how to adjust Rolex Jubilee bracelet! While there aren't any direct methods to make it perfectly sit on everyone's wrist, there are a number of ways you can adjust it to better fit on your wrist.