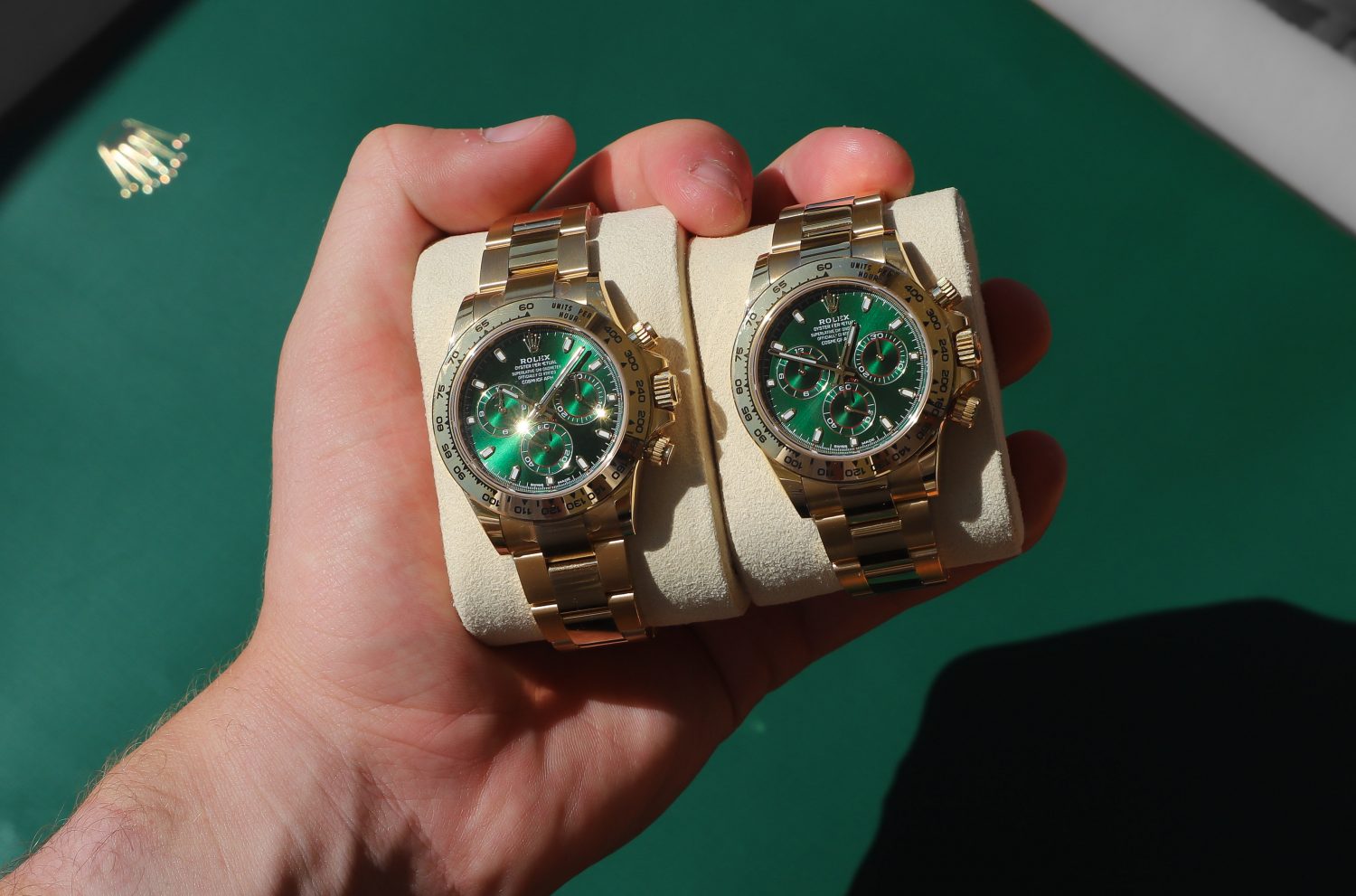 How Much Gold is in a Rolex?
A solid gold Rolex watch is truly something special.
The majority of Rolex watches are made in stainless steel, but a full gold Rolex watch makes the timepiece even more unique and gives it quite a hefty weight. And of course, naturally, the price tag is dramatically increased when moving from stainless steel to full gold.
If you compare a stainless steel Rolex with a full gold Rolex, you will notice that the price varies dramatically.
For example, the retail price of a Rolex Submariner Date 116610LN is €7800, however, the retail price for the full gold version, the 116618LN is €31300. That's a dramatic increase in price for gold.
Therefore, have you ever found yourself wondering what the actual gold value in a Rolex timepiece is?
How much gold is in a Rolex?
A gold Rolex timepiece is only made in solid gold. While many other brands use gold plating and gold capping, Rolex only makes its gold parts in solid gold. This, of course, increases the amount of gold used for its timepieces.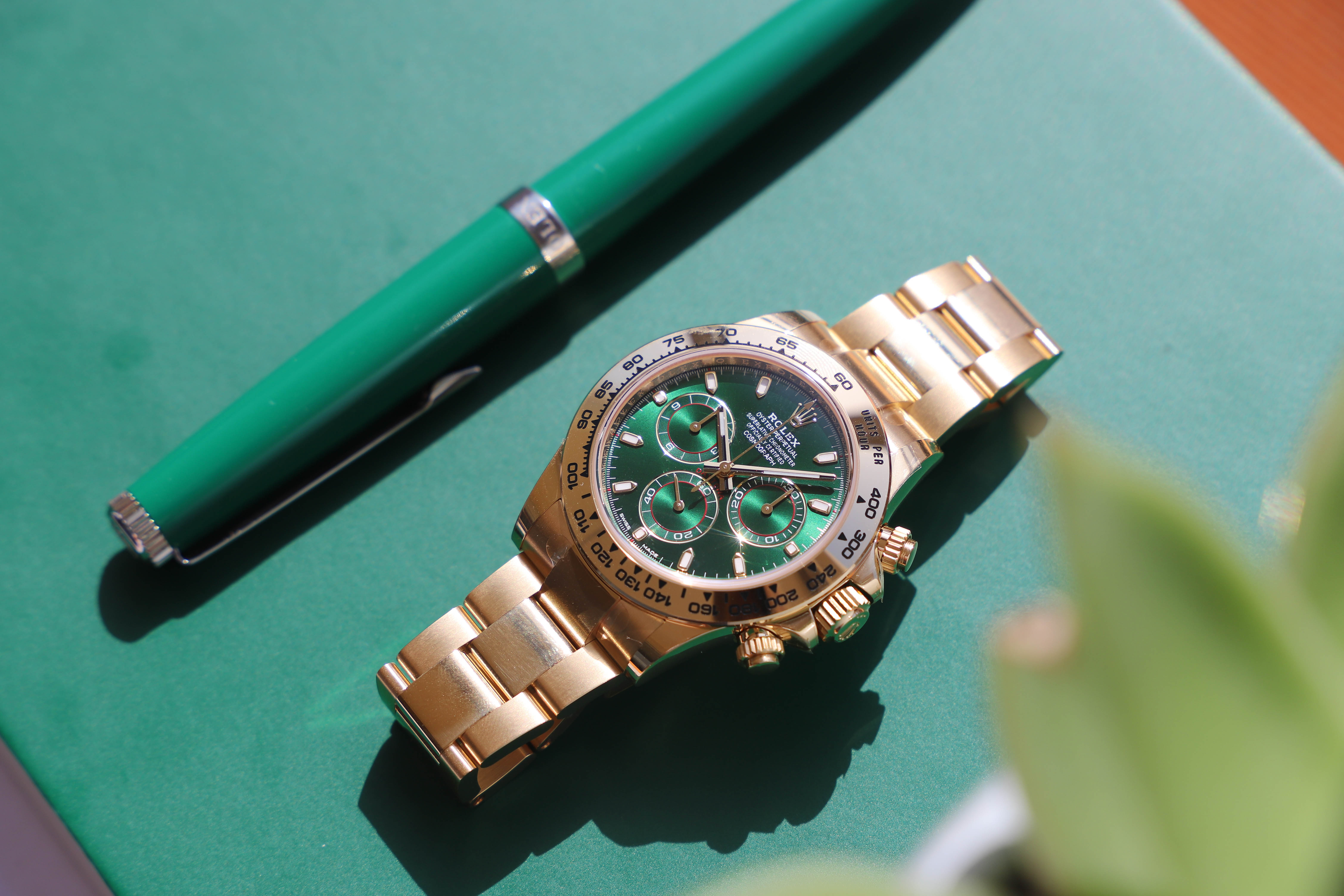 The parts of a Rolex watch that contain the most gold is the case and the bracelet, and this is something you will notice when putting a full gold Rolex watch on the wrist. You would be surprised at how hefty and weighty full gold Rolex watches are. For obvious reasons, the movement is not made in gold. When weighing a Rolex gold watch, you cannot take the total weight if you want an accurate idea of the total gold. Because things like the sapphire crystal and movement will add weight to the timepiece.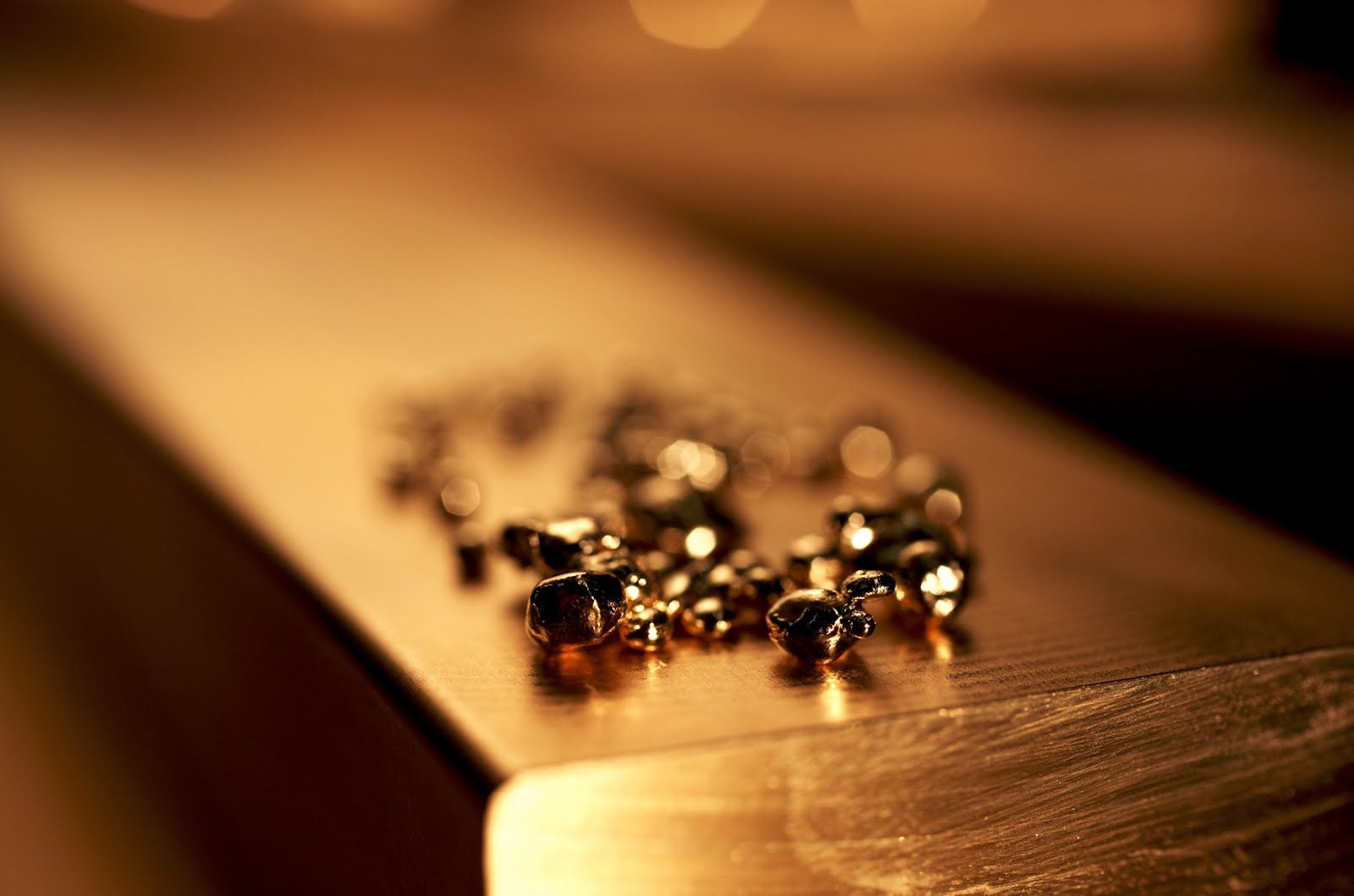 On a gold Rolex watch, you will find the stamp 18k as well as a "750" stamp. Full gold is 24K, and the simple reason that Rolex does not use 24K is that it is too soft and would make its watches scratch-magnets and not robust enough. The 750 stamp means that 75 percent of the weight is pure gold (i.e not 24K). On a full gold Rolex watch, you will find these stamps on the lugs, on the inside of the case back as well as the clasp.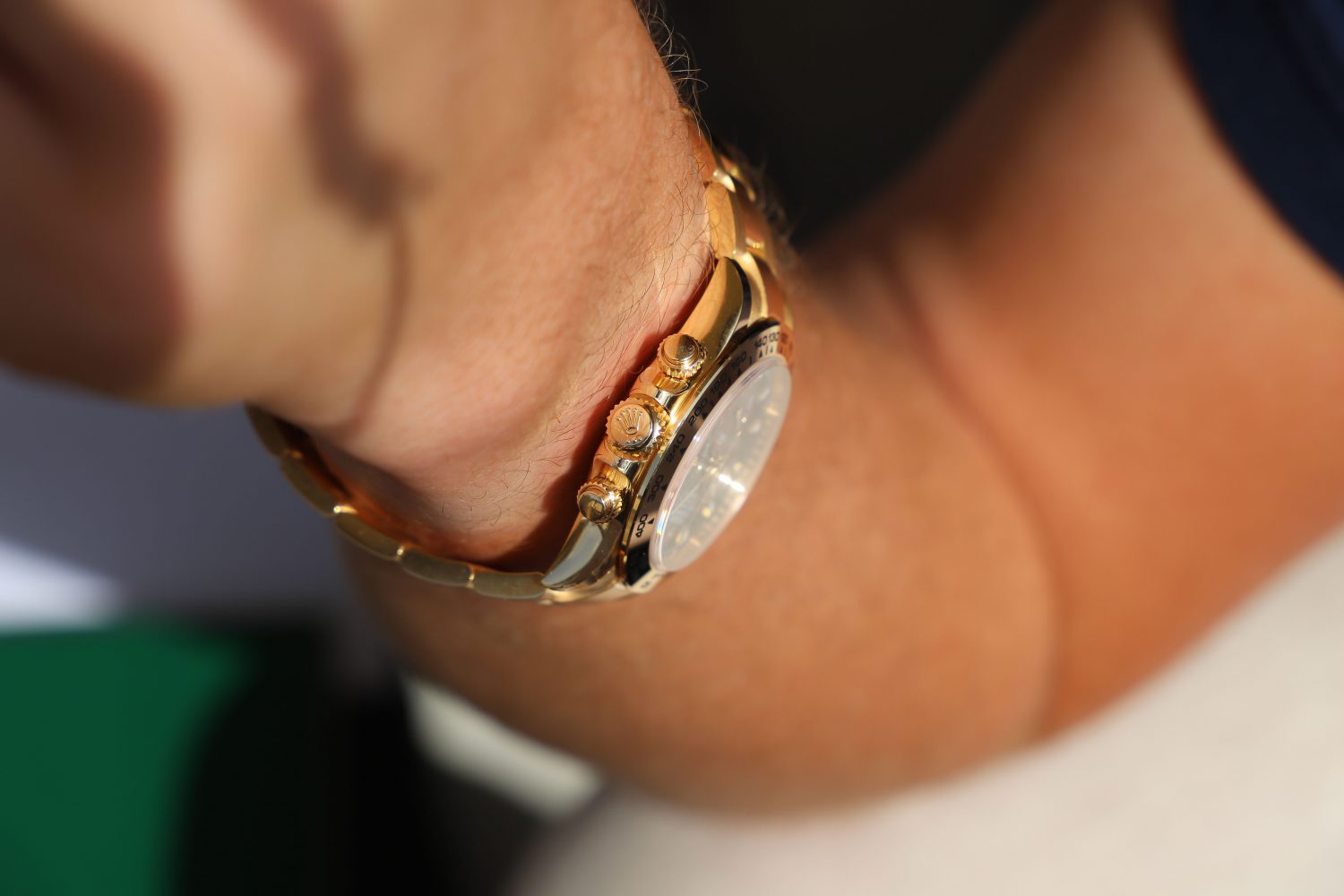 Weight break-down based on information originally on Rolexforums.com:
Based on the same values as above, this is the actual gold values of the parts of a Rolex President Day-Date:
  Case ring weighs 18.5 grams. Contains 13.875 grams of pure gold.  It has a value of about $735.
  Case back weighs 7.21 grams. Contains 5.41 grams of pure gold.  It has a value of about $286.
  Bezel weighs 5.30 grams.  Contains 3.98 grams of pure gold.  It has a value of about $280.
  The bracelet weighs 68.85 grams. Contains 51.64 grams of pure gold.  It has the most value of about $3650.
  The total value of the pure 24kt. gold in this Rolex President is $4951
Note that this is the 24K gold value. Based on a 24K gold value of 53 USD.
When it comes to two-tone Rolex watches (a combination of gold and steel), you will find that there is not a huge amount of gold. On the two-tone models, there is an average of 15-23 grams of 18Kt gold in total with all the bracelet original links. Now on two-tone watches prior to approximately 2007, the crowns were just gold capped over steel. However, from around 2008/2009 they started what they call monobloc crowns. This means that the crows are made from solid gold but the center is machined out, to accommodate a stainless steel sleeve, with steel threads. This structure protects the crown from not wearing out.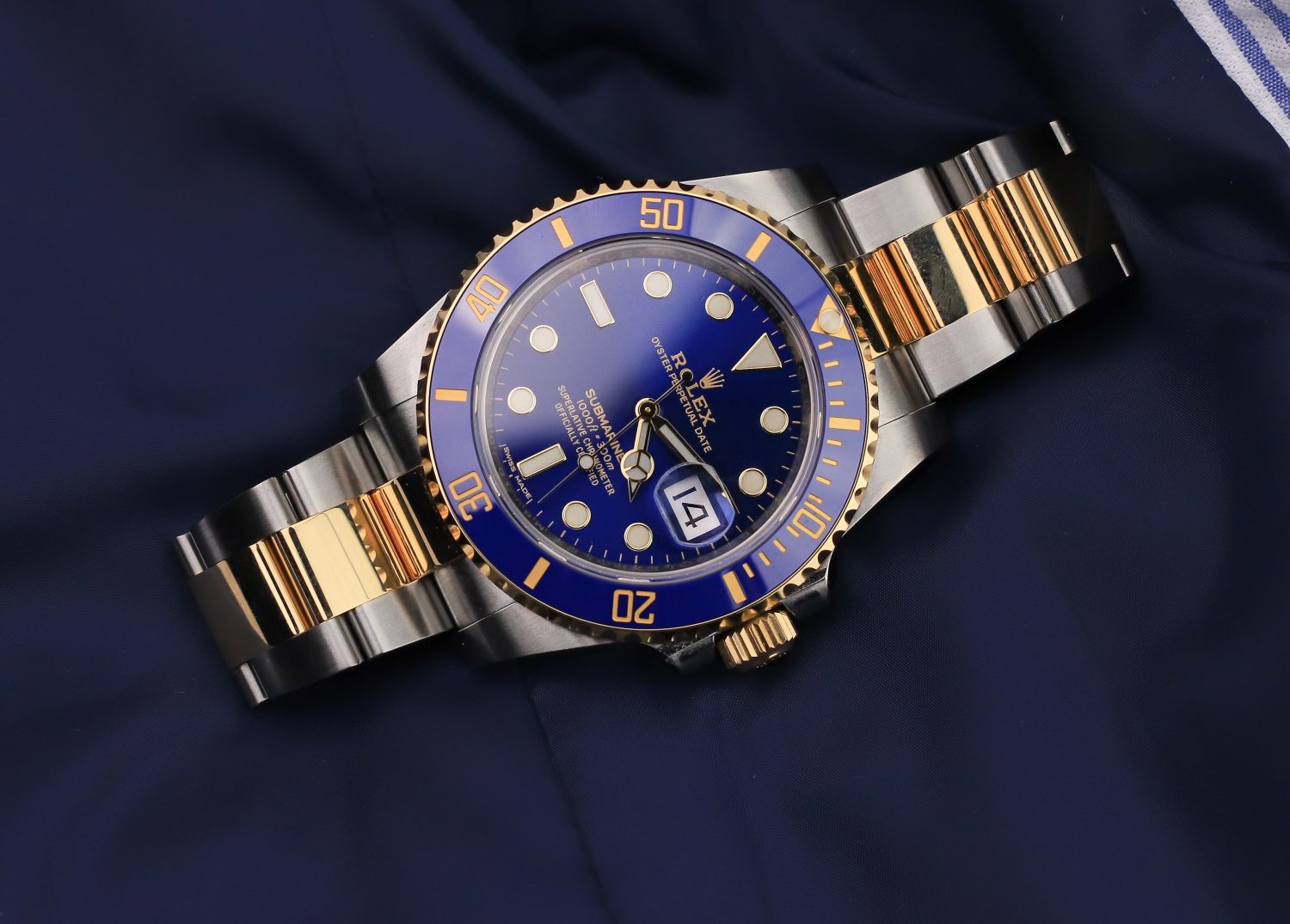 Obviously, the amount of gold is in a Rolex watch and the actual value of it varies between models. For example, a Rolex Sky-Dweller in full gold weights considerably more than a full gold Rolex Day-Date.
So the actual 24K gold value of a Rolex Day-Date in was roughly 1,000 dollars. This number can vary between models, but just for the sake of research, let's circle back to the Submariners that we discussed earlier. A stainless steel Submariner retails for €7800, and let's say that the weight of a full gold version is slightly more than 1000 USD give or take.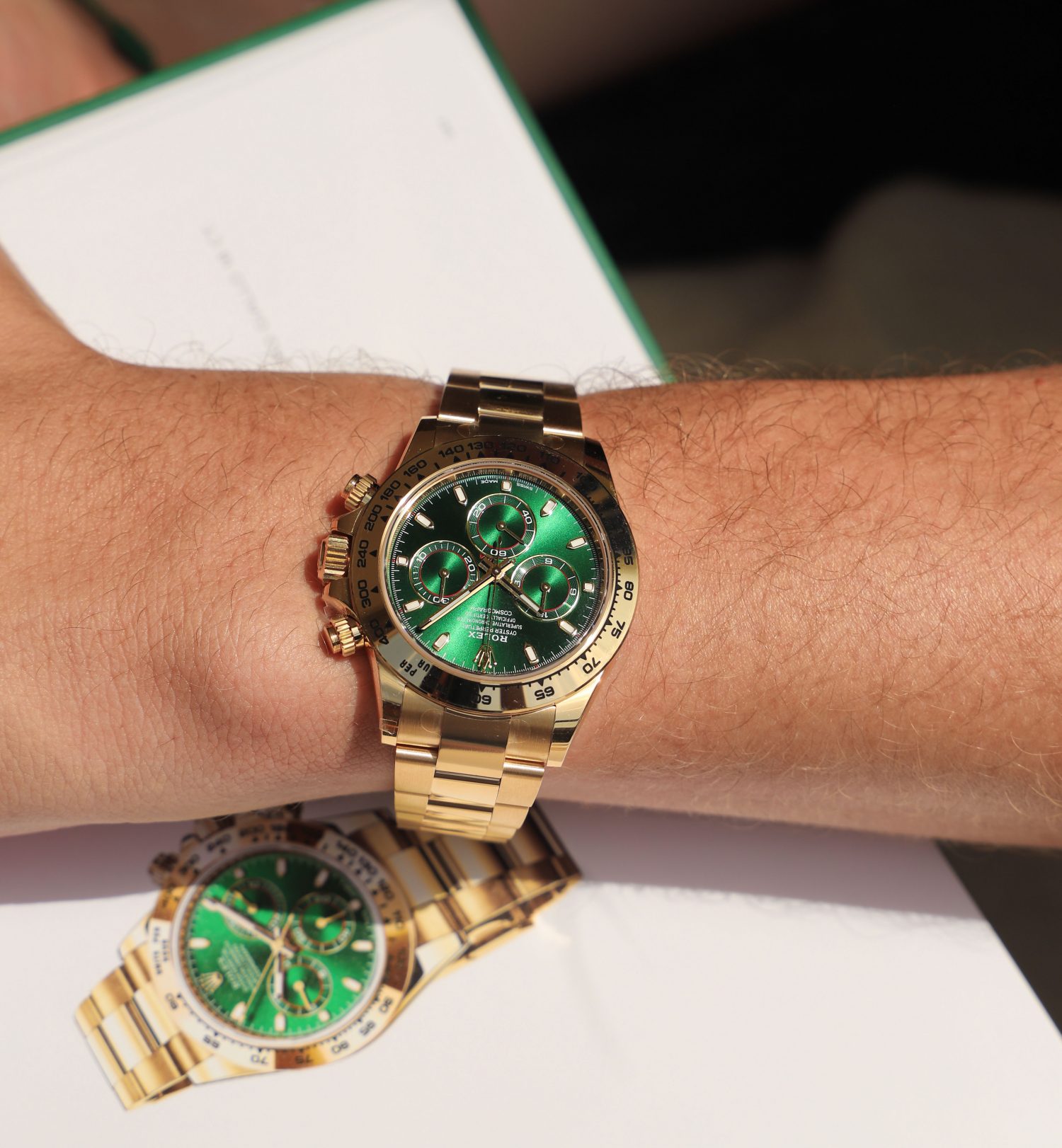 This would mean that if the gold watch is to be sold at the exact same premium as the stainless steel it would sell for €7800+ 900 euros. But rather than having a retail price of €8700, the full gold Submariner costs over 30,000.  The full gold version is at its core virtually the same with the same movement and everything, but it is only the material that is different. The argument that many people have with this is that you are not only paying a premium for solid gold but a considerable premium with stainless steel as well. But it's not a secret that the mark-ups are big.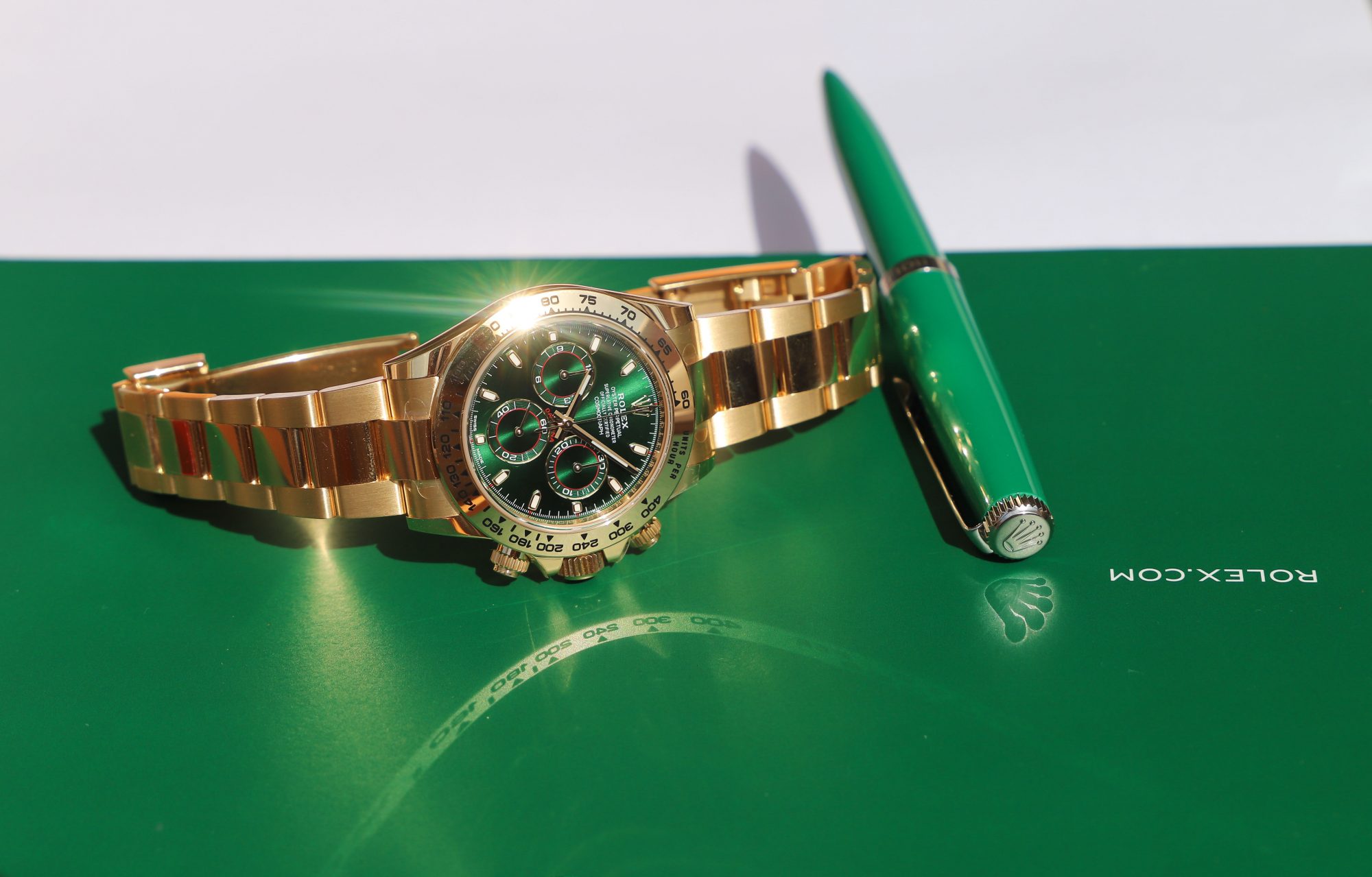 To put things into perspective, if a solid gold Rolex retails for €40,000, and only has €4,000 worth of gold, it means that you pay a premium of 10 times the value of the gold. But obviously, as you can understand, it does not work that way in the luxury watch industry. Because unlike stainless steel, solid 18K actually has solid value.
Something that you need to know about gold and stainless steel watches is that the multiplier over raw material cost does not work in regards to comparing SS with gold. After all, the watch must be made of something. But what you also need to have in mind is that whatever material a Rolex is made out of, Rolex charges a hefty premium over the cost of that material, it's not confined to gold. That's how all industries work and in particular the luxury industry. The value of a product is based on the value proposition and perception it gives to the owner. Not its actual value in materials. Furthermore, it is the market that decides its price when you look at the secondhand market.
It is approximately 150 grams of 18k solid gold in a Rolex GMT-Master II, including the case and bracelet. When you look back in time, if you would have bought one back in the days, and then comparing it with today's gold prices, you could sell the watch solely for its value in gold and still don't lose money. But the fact is that when we are at the point that a Rolex watch is only worth its material value, we have bigger things to worry about.
The conclusion? Rolex is much more than the sum of its parts.
What makes a Rolex gold watch so expensive?
This is a really interesting question to ask.
First of all, the perception of "expensive" is always relative and really depends on what you compare it with.
If you only compare a gold Rolex watch with the same in stainless steel, it's obvious that the price increase of a gold watch is dramatically higher than the actual cost of the gold itself.
This is where it gets interesting, so what is it that makes a gold Rolex cost so much more than one in steel?
The answer lies in several factors.
Production
First of all, it is more complicated to manufacture watches in gold compared to steel. Now, according to Rolex, it is 3 times easier to machine gold than 904L SS or Platinum, so machining costs are considerably less, but that's not the part that is most complicated. Instead, things like transportation of gold safely and storing gold are two logistic challenges that complicate things with gold. Furthermore, the price of gold fluctuates considerably more than the price of steel, and this can make it slightly unpredictable.
It's the way the luxury market operates
The best explanation as to why Rolex watches in full gold costs so much more than one in steel is that it is the way the luxury market prices its products. Gold and precious metals tend to command a considerably higher premium than when made in stainless steel.
All luxury watch brands charge a significant premium for their gold watches, and even wedding rings are enormously more expensive than the actual value of the metal. This is the standard way of operating for luxury businesses.
Rolex gold development
It's no secret that Rolex is a watch brand that goes above and beyond in everything they do.
And when it comes to gold, Rolex has put a lot of resources into developing gold so that they carry the characteristics they are looking for.
In fact, Rolex has its own foundry where they make the gold for its timepieces.
Over the years, Rolex has developed a number of different gold materials that match what Rolex is looking for. For example, back in the days, white gold faded and turned yellow. When looking at old Rolex watches with yellow gold, you will see that some of the white gold pats have turned yellow.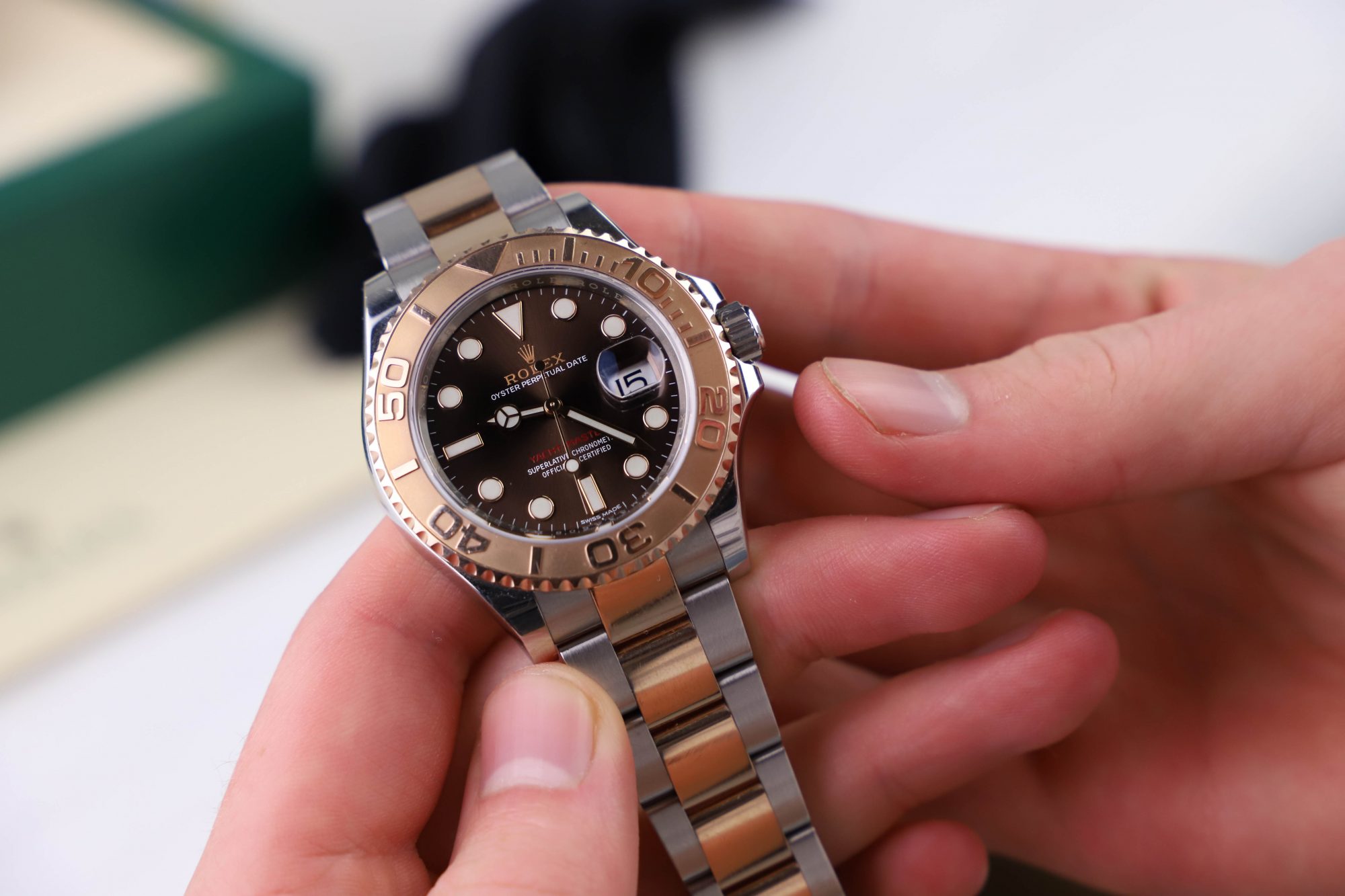 So what did Rolex do? They developed their own white gold that is everlasting of course. In other words, the brand invests a ton of resources into developing gold.
Furthermore, Rolex also has its own rose gold called Everose gold. Rolex says "To preserve the beauty of its pink gold watches, Rolex created and patented an exclusive 18 ct pink gold alloy cast in its own foundry: Everose gold. Introduced in 2005, 18 ct Everose is used on all Rolex models in pink gold."
Manufacturing and development
If you look at any luxury object, what you will find is that most of the time, the materials the product used bear little correlation between materials used and the actual retail price.
What you are paying for is not mainly the material in itself, but rather the reliability, the quality, the attention to detail, and the development behind that product. This is what you are paying for at the end, not the material in itself.
Luxury goods are sold based on their marketability and the price a buyer is willing to pay.  It has very little to do with what it is made of.