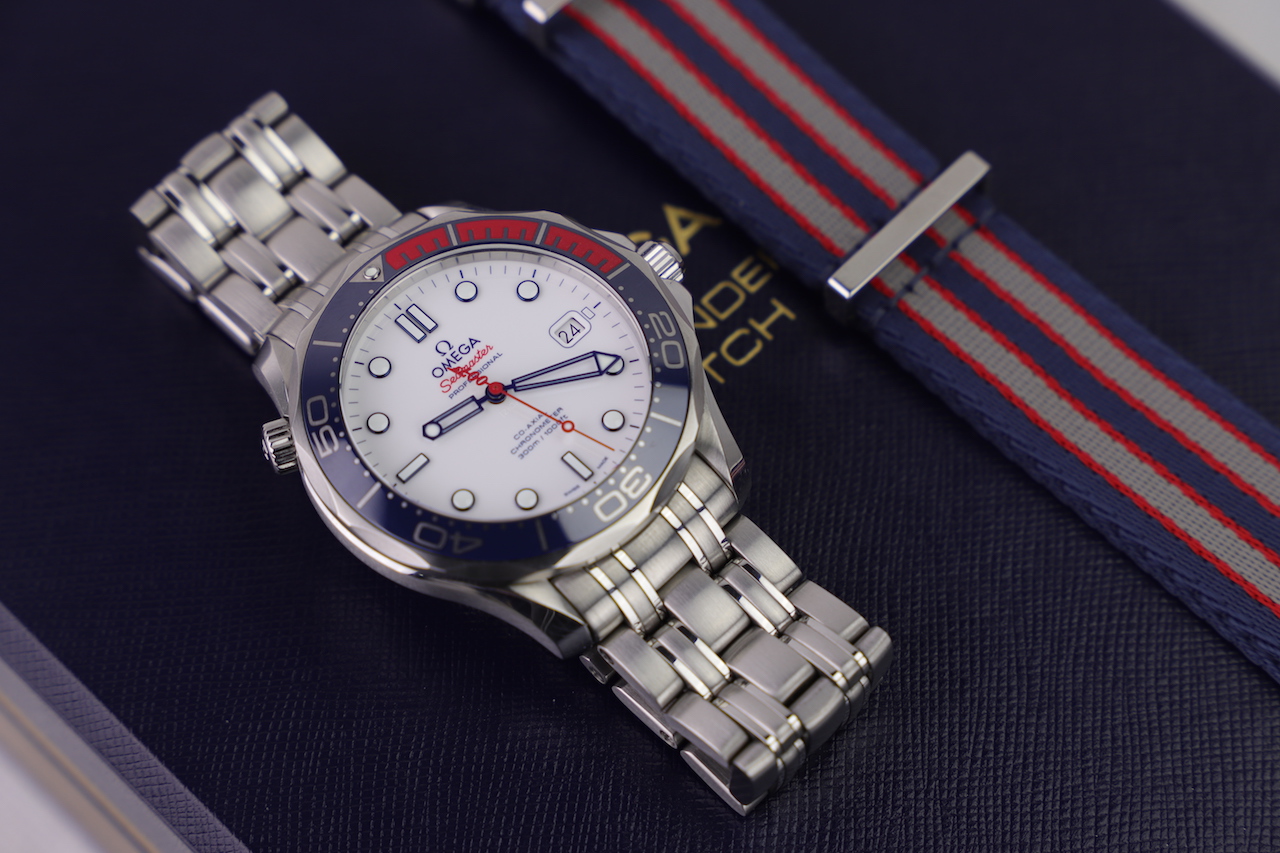 Omega Reference Numbers Guide
Omega is one of the most recognized and well-known watch brands in the world. Having been an official timekeeper of many of the world's Olympic Games, the watch of choice for James Bond, and NASA, the brand has been able to build prestige and reputation throughout the years.
The market for vintage Omega watches is huge, and some of the Omega models are able to fetch huge sums at auctions that go to show that Omega is a well-respected watch brand by collectors and watch enthusiasts alike.
Omega has produced a large number of models within its collection of watches such as the Seamaster collection, Speedmaster collection, DeVille collection, and so on. Each model (and even subtle differences like dial color) have a different reference number. Thus, each reference number refers to a specific model. Now, the interesting part is that different manufacturers have different ways of creating their reference numbers. Plus, sometimes manufacturers make their reference numbers so that it is possible to learn things about the watch that the reference refers to – only by looking at the digits.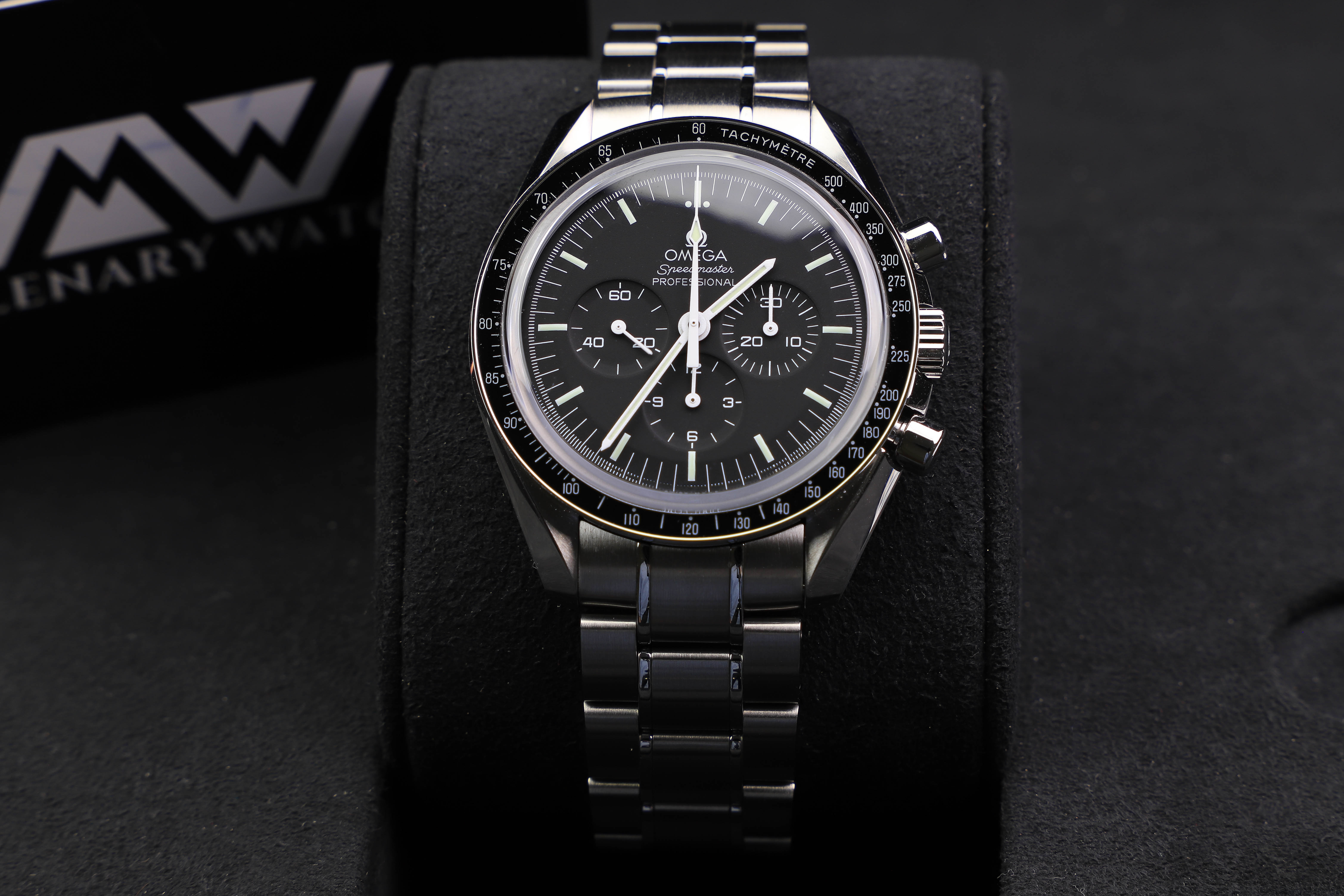 Additionally, Omega has changed the way it structures its serial numbers over the course of its history, and this means yet another thing to take into consideration when trying to identify different Omega models.
Now, with that said, reference numbers come in very handy for watches – both for new and vintage timepieces. In this article, we are specifically going through Omega reference numbers, what they mean, and how you can read them in order to learn more about your watch.
Below, we will list Omega reference numbers and the way they are structured. Please note that the list does not claim to be complete nor meant as a substitute for professional buying advice.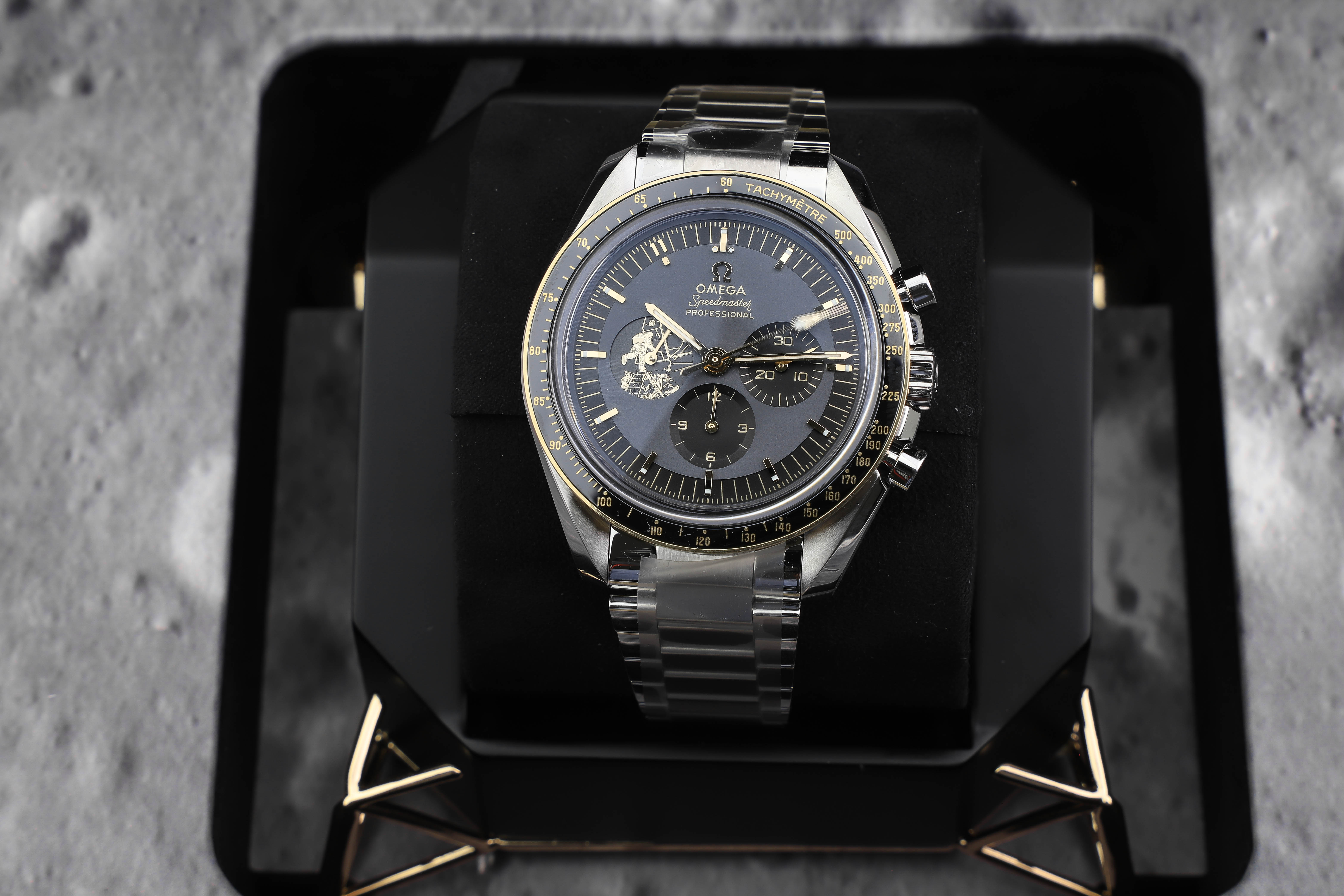 Omega reference numbers
Each watch model features a so-called Product Information Code ("PIC" for short), which consists of 14 digits. In the following, I refer to this 
To make things easier, we can set up these product identification codes (PIC) so you can follow the same structure every time. Today, all Omega watches follow this reference number structure: AAA.BB.CC.DD.EE.FF.
1. Product Identification Code (PIC)
AAA = Collection
CC = Diameter rounded up to the nearest decimal place
BB = Housing material and strap type
DD = Movement and complication(s)
EE = Dial
FFF = Sequence number
Each model from Omega has a unique number called a reference number. This is not to be confused with a serial number that is unique for each and every single timepiece that comes out of the Omega factory. Today, Omega reference numbers consist of 14 digits.
First three digits: The first three digits in the Omega reference number identify the collection which the watch is part of. Knowing what the first three digits mean can thus be really helpful for understanding the collection that the watch is part of.
Omega has the following collections which are represented by these first three digits:
123 = Constellation
231 = Seamaster Aqua Terra
233 = Seamaster 300
212 = Seamaster Diver
215/232 = Seamaster Planet Ocean
311 = Speedmaster
331 = Speedmaster '57
327 = Speedmaster Mark II
425 = Ladymatic
432 = De Ville Trésor
Following 2 digits
The following two digits in the Omega reference number indicates the case and band/bracelet material. For example stainless steel case and non-metal band.
The numbers here are quite descriptive, as it tells us detailed information besides what type of brand it is, for example, I whether it is, for example, a bi-color strap of stainless steel and gold, or whether it has precious stones.
The third set of digits
The third set of digits defines the diameter and the height of the housing of the watch.
The fourth set of digits
The fourth set of digits provides information about the movement of the watch. In Omega's case, it refers to the nature of the movement in terms of mechanical or quartz, but also possible complications. This number also tells us whether the watch is a chronometer-certified movement.
The fifth set of digits
The fifth set of digits in Omega's reference number tells us what type of dial the watch has. For example, 01 is a black dial. 
Last set of digits
The last set of digits refers to the sequence number of the production.
You will also be able to tell the degree of water resistance and the nature of the non-metallic straps from the 14 digit code.
Please note: The designations of caliber and year are not included in the PIC.
Further details
Obviously, it is very difficult, or even impossible, to know the Omega reference numbers by heart and know every single digit and material they represent. However, you can always rely on this resource guide, and when you do, understanding Omega's reference numbers can be very helpful.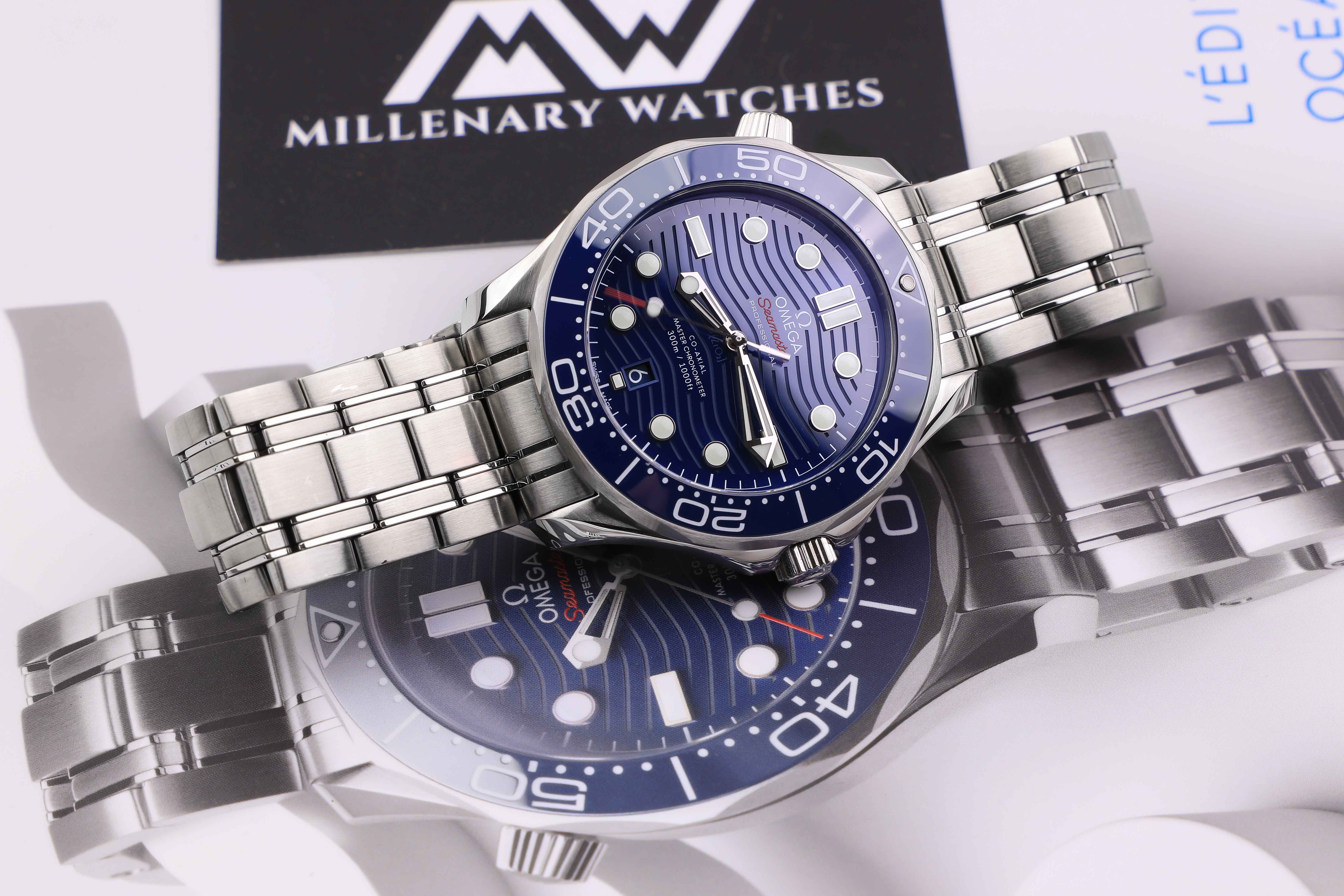 For example, among Omega's watches, you will find that some models have tiny details differences such as "broad arrow" or "lollipop" hands, Snoopy patches on the dial or case back, and so on. And in many cases, these details make a huge difference.  To the untrained eye, these small details may not be noticeable, but looking at the references, you will be able to notice differences between different versions even when details are slightly changed.
As you can understand, there are both negatives and positives of this reference number system. A negative aspect is that the reference digits are not exhaustive, which means they leave out information about the watch that is good to know. This includes things such as:
Whether a caliber is automatic or manual-winding. Also whether a silicon escapement is used.
special materials used for cases and dials
whether it features the new METAS Master certification
the production year
What type of strap the non-metal strap is. It simply says that it is a non-metal strap- It could be leather, textile, rubber, and so on.
What type of gold it is – Sedna gold or regular yellow gold
Conclusion
It's safe to say that the Omega reference numbers can seem complex in the beginning, and understanding them can certainly take a good bit of time.
However, the reference number system of Omega watches still comes in very handy for understanding more about an Omega watch and its components.
While the digits don't give information about every single aspect of the watch, it is quite detailed. Please refer to this Omega reference number guide the next time you are looking to learn more about an Omega timepiece.
Do you have any additional specific questions regarding Omega reference numbers? Consult one of our watch experts here!