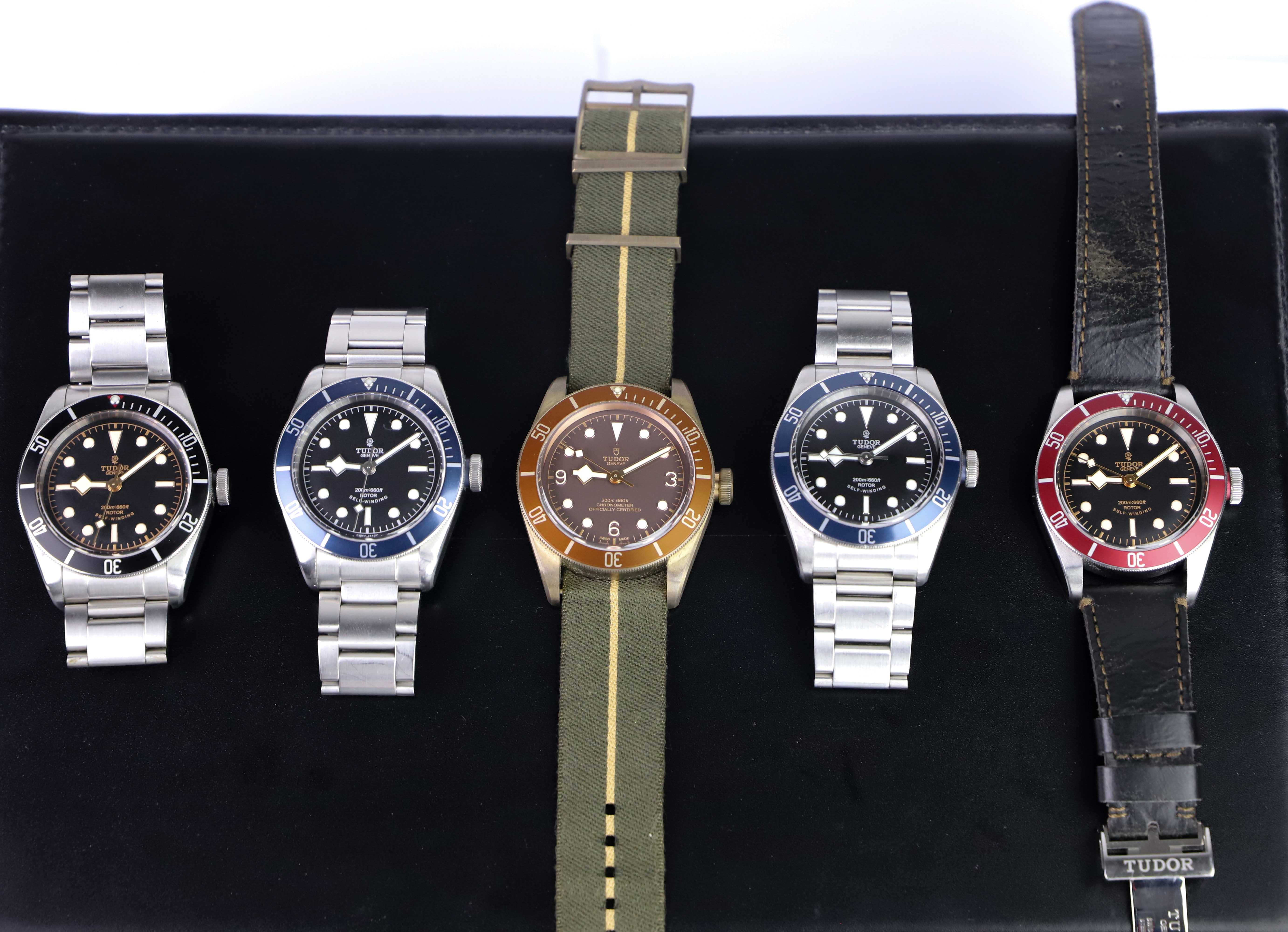 Pre-owned Tudor watches : A Complete Guide
Tudor is a watch brand with quite a long and interesting history.
Tudor's relationship with Rolex has hardly gone unnoticed, and this is something that has obviously affected Tudor a lot. Tudor was founded by Hans Wilsdorf, the same man who founded Rolex, in 1946. The idea of Tudor was to create a high quality, lower-priced watch brand than Rolex, which became a subsidiary company of Rolex. On March 6, 1946, Hans Wilsdorf made the following statement regarding the Tudor brand".
"For some years now I have been considering the idea of making a watch that our agents could sell at a more modest price than our Rolex watches, and yet one that could attain the standards of dependability for which Rolex is famous, I decided to form a separate company, with the object of making and marketing this new watch. It is called the Tudor Watch Company."
In other words, Tudor was created to fill a gap in the market which Rolex didn't fill, which was a more affordable alternative, yet a high-quality and reliable alternative.
Originally, Tudor watches were essentially Rolex watches, with the main difference being the movement they used. Tudor originally used off-the-shelf Rolex parts, and if you look at vintage Tudor models, you'll find things like the Rolex logo on the crown, Rolex text on the case back, and so on, which shows that Tudor was using the same parts as Rolex.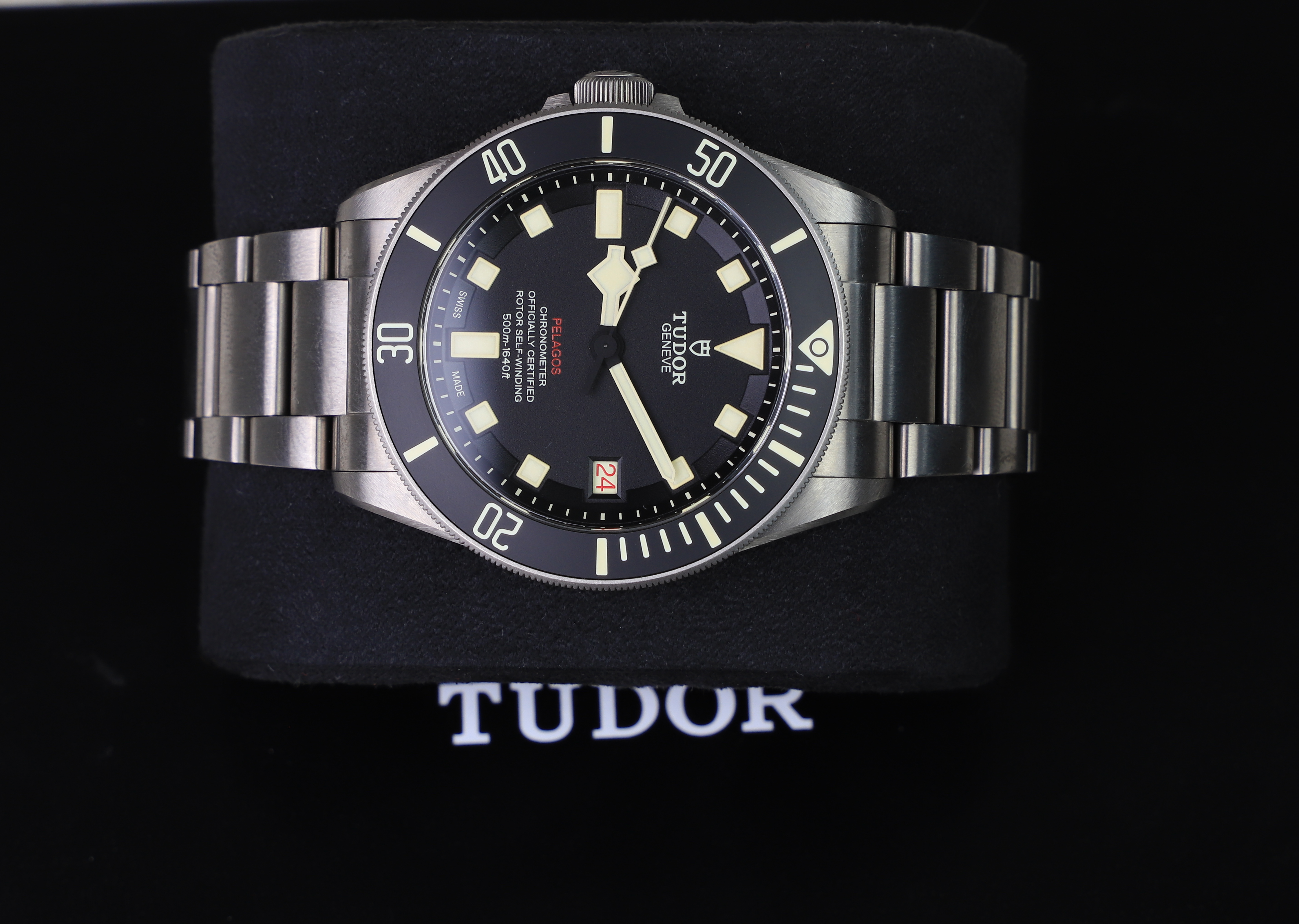 But over the years, Tudor has become more and more independent, and what was originally considered, by many, a "poor man's Rolex", has now grown up to become a watch brand that is strong enough to stand on its own legs. Today, Tudor, while still taking inspiration from the vintage Rolex and Tudors, has developed its unique style which often times combine vintage elements with modern techniques and design features.
Tudor takes advantage of the know-how of its bigger brother Rolex, which has been in business a lot longer, and so this is why through many parts of the Tudor brand, you can see Rolex characteristics. This includes everything from taking help from Rolex to develop its in-house movements, to distributing and using retailers.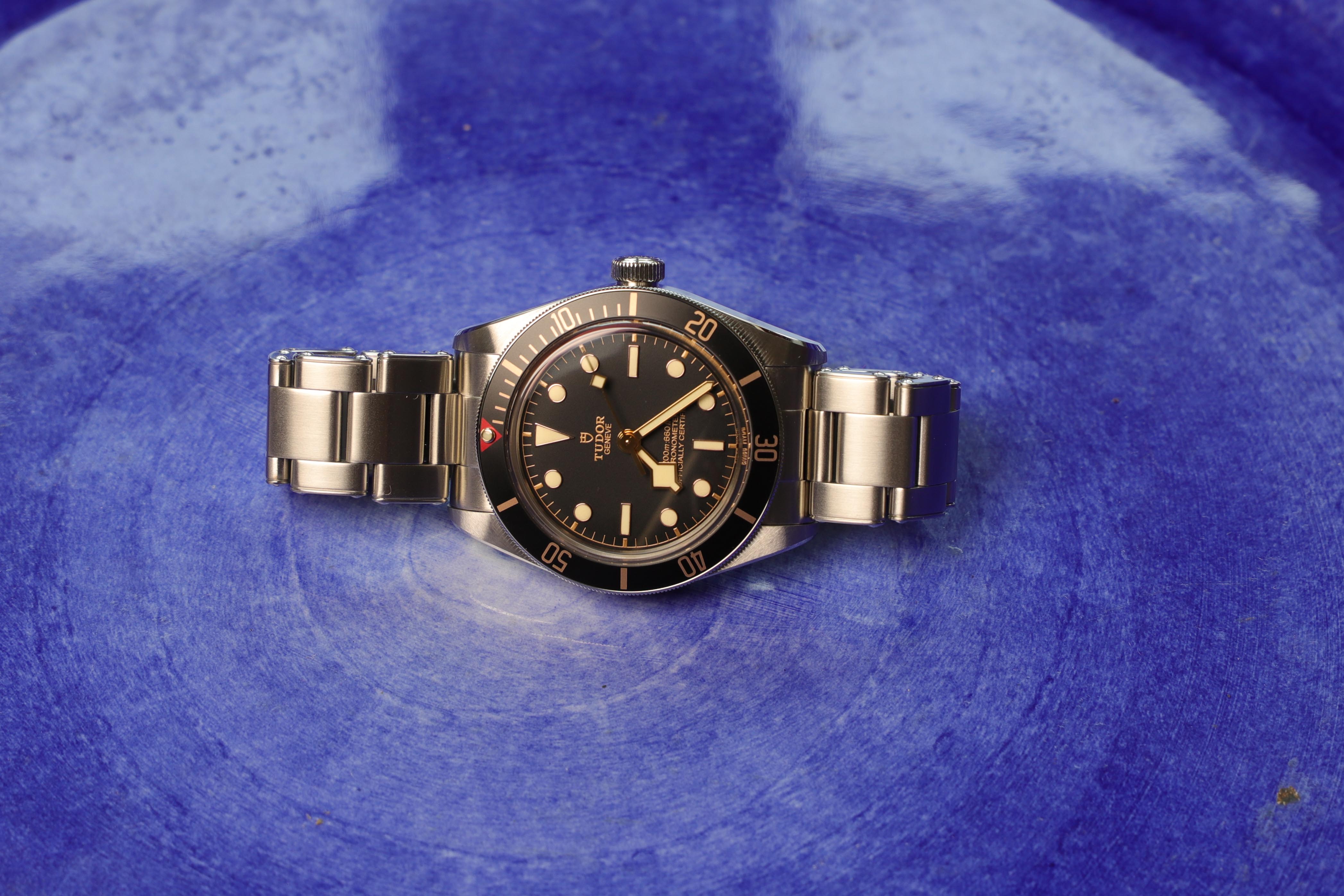 Today, Tudor and Rolex are sister companies, both owned by the Hans Wilsdorf Foundation. Tudor has a long and interesting history that adds to the appeal of the brand, and which also shows that Tudor doesn't have to lean on Rolex. For example, between the 1960s and 1980, Tudor issued several Tudor Submariners to divers, including the SEALs and Marine Nationale. This showed that Tudor's watches where rugged, and reliable and that they are up to par with even the requirements of the most serious divers.
Pre-owned Tudor watches
Rolex is known as a brand whose watches holds its value quite well, and since Tudor is a sister brand of Rolex, you could assume that the same goes for Tudor as well.
Well, obviously, there is not the same demand for Tudor watches as there is for Rolex watches, and so naturally, the prices on the secondhand market will decrease. However, Tudor uses the same strategies as Rolex, such as avoiding discounts, in order to avoid diluting the brand, and this has really helped to make the brand stronger in recent years, which thus leads to the watches holding their value better on the secondhand market.
In fact, The ETA Black Bay models which are now discontinued have actually slowly started to increase in price, in particular, the black 79220N which had the shortest production run.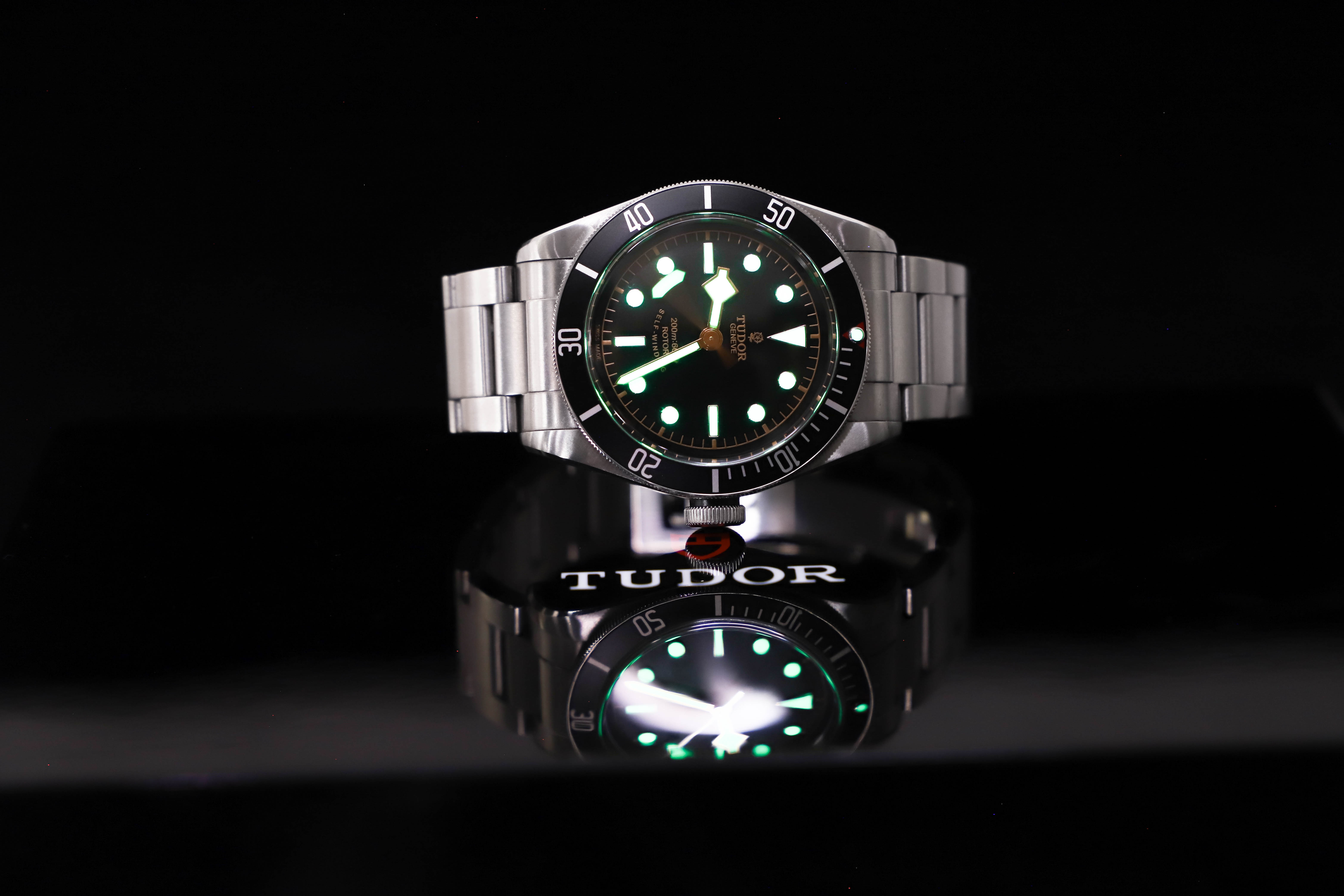 So why should you buy a pre-owned Tudor watch?
Well, today, Tudor is no longer considered to be a "poor man's Rolex" by most people. Instead, Tudor has worked hard to build a different reputation which stands for price-worthy quality, elegance, and reliability. And Tudor has succeeded very well with this.
Today, wearing a Tudor symbolizes something completely different. Today, wearing a Tudor symbolizes, to people who know watches, that you appreciate a rich heritage, fine mechanics, and pay attention to the watch itself rather than the brand. It's easy to buy a Rolex since it's the first watch brand that most people think about, but buying a Tudor shows that you really know watches and that you appreciate them.
Why buy pre-owned Tudor watches?
There are many benefits to buying pre-owned rather than at an official retailer.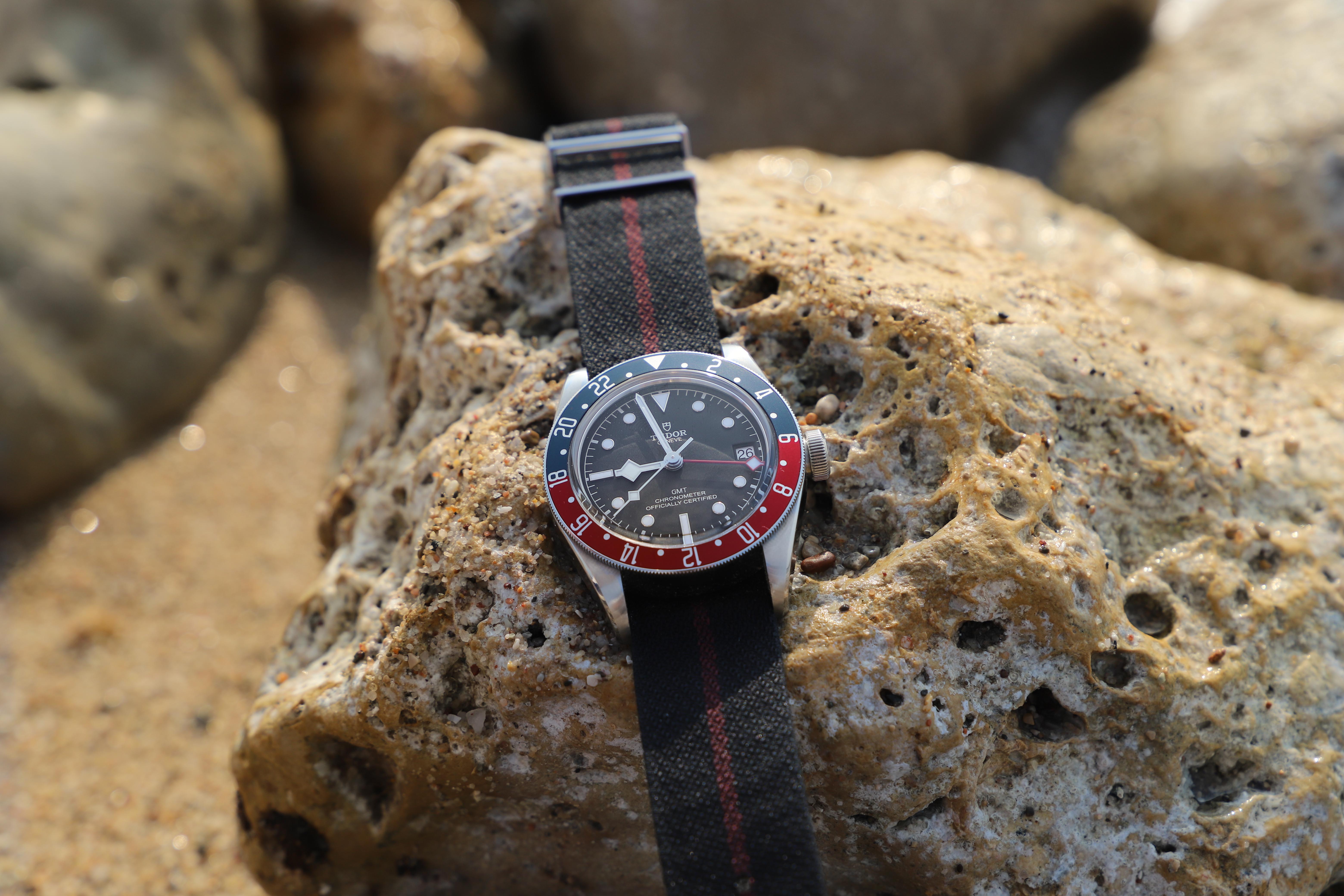 Better price
The first benefit is the price. When buying secondhand Tudor, you'll get a much better price than if you buy at an authorized dealer. This means that you'll get more bang for your buck and overall make a better and wiser purchase. The alternative is that you buy it brand new from the authorized dealer, but as with most watches, this will mean that as soon as you leave the store, you'll lose money on the purchase, since, in the market's eyes, the watch is no longer brand new.
A watch tends to depreciate the most right when it is purchased – similar to a car, and so buying pre-owned means that the watch has already had its biggest depreciation as it went from being brand new to pre-owned.
As such, buy buying pre-owned Tudor watches, you'll lose less money on your purchase, and if you're lucky, don't necessarily have to lose a single dollar on your purchase.
Access to more models
This is one of the main reasons for buying pre-owned Tudor watches for many. Tudor's vintage watches are greatly appreciated, such as the Tudor Submariner and Tudor snowflake, and this can be seen in the prices of these timepieces on the secondhand market, which has skyrocketed in the last couple of years. But these watches are no longer manufactured, and can thus not be purchased from the authorized dealers, nor can any other discontinued model be bought from there. By buying pre-owned Tudor watches, you have a larger selection of watches to choose from and don't only have to choose from the models which are currently in production.
Pre-owned Tudor watches at Millenary Watches
We sell both new and pre-owned Tudor watches, and since we are not authorized Tudor Dealers, we can offer them at extremely competitive prices.
We also have the ability to offer a much larger range of Tudor watches since with our source a watch service, you can request us to source a particular model for you.
Tudor models
The unarguably most popular model from Tudor is the Heritage Black Bay. Over the years, Tudor has continued to build on this extremely popular range, which takes inspiration from Tudor's and Rolex's dive watches from the 50s and 60s. The Heritage Black bay combines vintage elements with modern design features, and this combination has been a huge hit.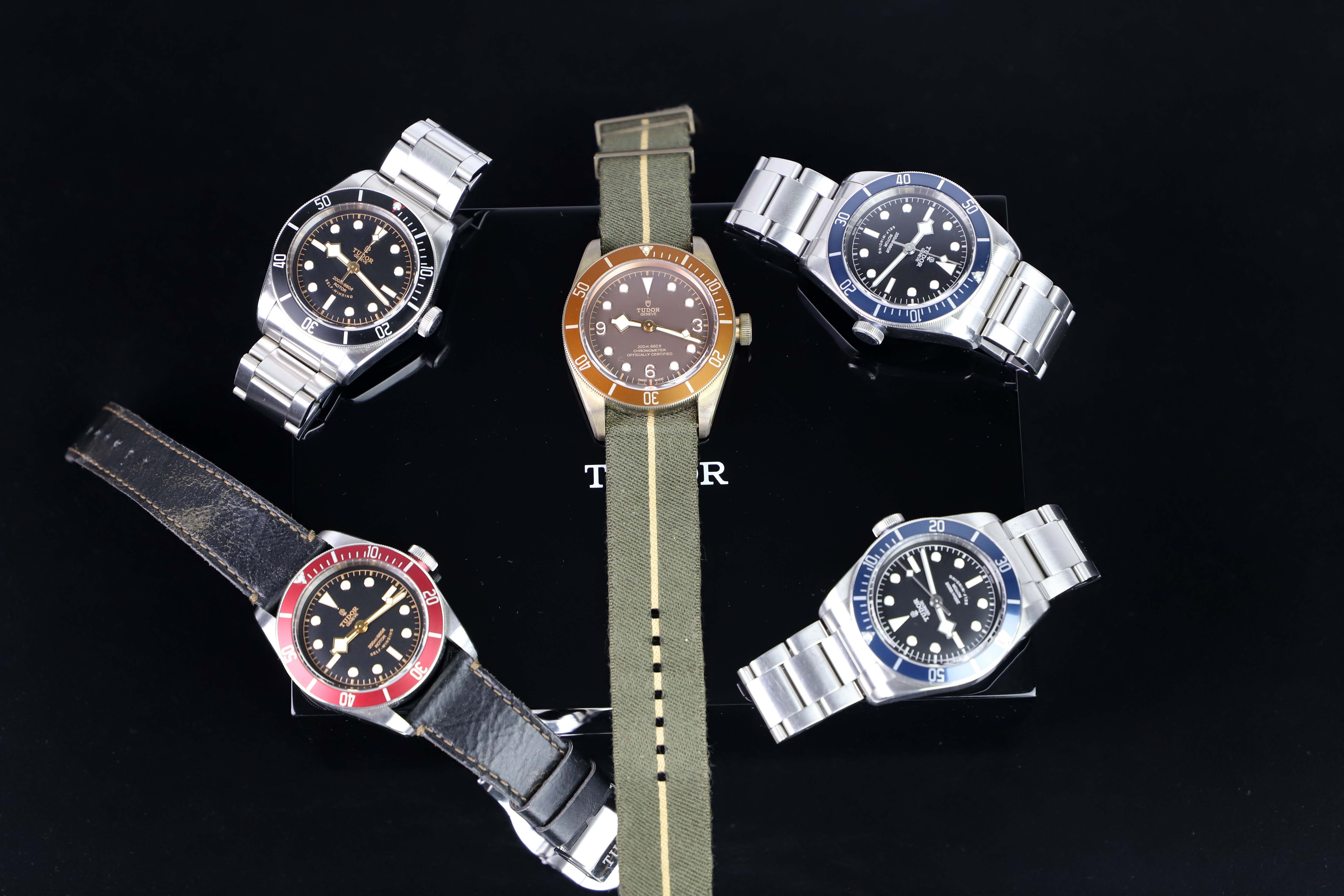 We have many pre-owned Tudor Heritage Black Bay watches available, and if we don't have them in stock right now, you can request us to source them for you.
We can source any Tudor watch model – from the Heritage Chronograph to the Pelagos. We have a wide selection of pre-owned Tudor watches so have a look and see if you see something that you like.
If you are looking to buy your next pre-owned Tudor watch, look no further. If we have the watch in stock, we normally ship the next day, if not, we are usually able to source pre-owned Tudor watches within a few days. All our pre-owned Tudor watches are carefully inspected to ensure that they are 100% authentic and working properly. We always try to portray the condition of the watches as well as possible, and this is also the reason why we record a video of the actual watch that is for sale.
Millenary Watches have many new and pre-owned Tudor Watches available in our online store.