Top Watch Accessories Every Collector Needs
When collecting watches, you will soon start to realize that not only watches are necessary to have, but you will also need a few accessories to accompany your watches. Not only are extra straps necessary but perhaps travel pouches, standard screwdrivers, and a history lesson in the form of a book.
Here are our chosen accessories that every collector needs to have in their possession! Below each accessory, we share some of the products that we recommend.
Travel Pouch
---
When purchasing a watch, pre-owned or new, in many cases you will get a box for your watch, with which it originally was sold.
But bringing the box with you when you are traveling, may not be the best solution. Equally so when you are going to store it somewhere, for example in your safe or at the bank. Having a safe and convenient place to store your watch is thus quite important. One great solution is to keep your watches in small watch pouches when not using them.
Although you may just keep your watch at home and don't bring it anywhere, a travel pouch, or a watch pouch, is one of the better accessories to store your watch as it protects it from scratches. At the same time, travel pouches are small and very convenient. If needed, they can easily fit in a pocket, and they do not take up much room.
ZWATCH Green Velvet Watch Pouch
The Zwatch green velvet is a simple and clean watch pouch that keeps your watch protected from dust, dirt, and scratches. Due to its neat and compact size, it is easy to carry your watch when traveling. And you can even keep it in your pocket so you have good control over it. The pouches come in a set of 5, including a microfiber cloth. This is an easy way to keep your watch safe, and a must-have.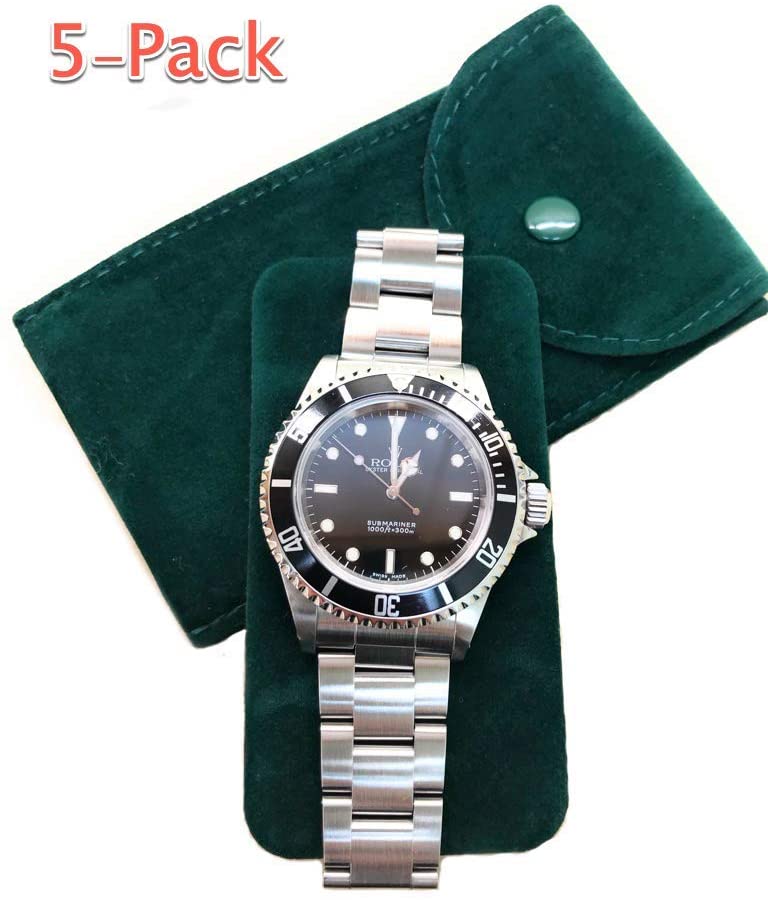 Oirlv Black Leather Travel Pouch
The Oirlv black leather travel pouch is another simple and neat travel pouch, but instead of being made in microfiber cloth, it is made in leather. This of course makes the pouch slightly thicker and larger, but it also allows for more padded protection. It snaps shut with no metal exposed inside the pouch. The watch remains protected from scratches by the soft felt lining.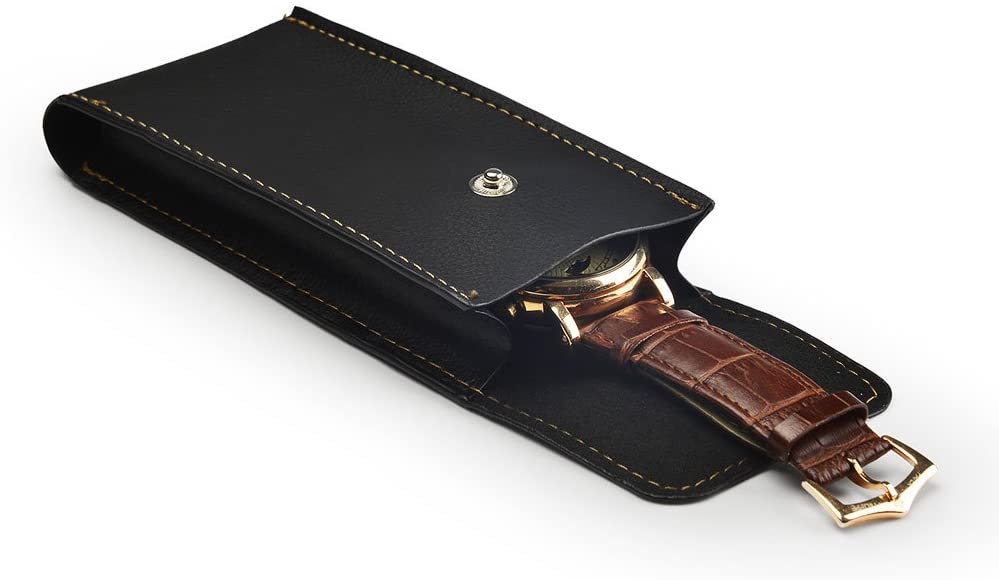 ---
Watch roll
---
In many cases, a travel pouch is a great option. But there are occasions when a travel pouch may not be the best option. Whilst pouches protect against scratches, they are not hard and do not protect against shocks or pressure. This is where a watch roll can come in handy.
A watch roll is a popular and great accessory for watch collectors. Watch rolls are especially great if you have more than one watch that you need to store or travel with. Watch rolls are popular because they keep your watch protected, are great travel companions, and give a cool esthetical look. If you are traveling, a watch roll is safe to store your watches in and will keep your watches protected during travel.
Many watch rolls also have separated sections that protect the watches and prevent them from scratching each other. This is truly a luxury accessory that you may find necessary and is being offered in all sorts of materials and colors. They are available both as cheaper alternatives, but also in premium quality and materials.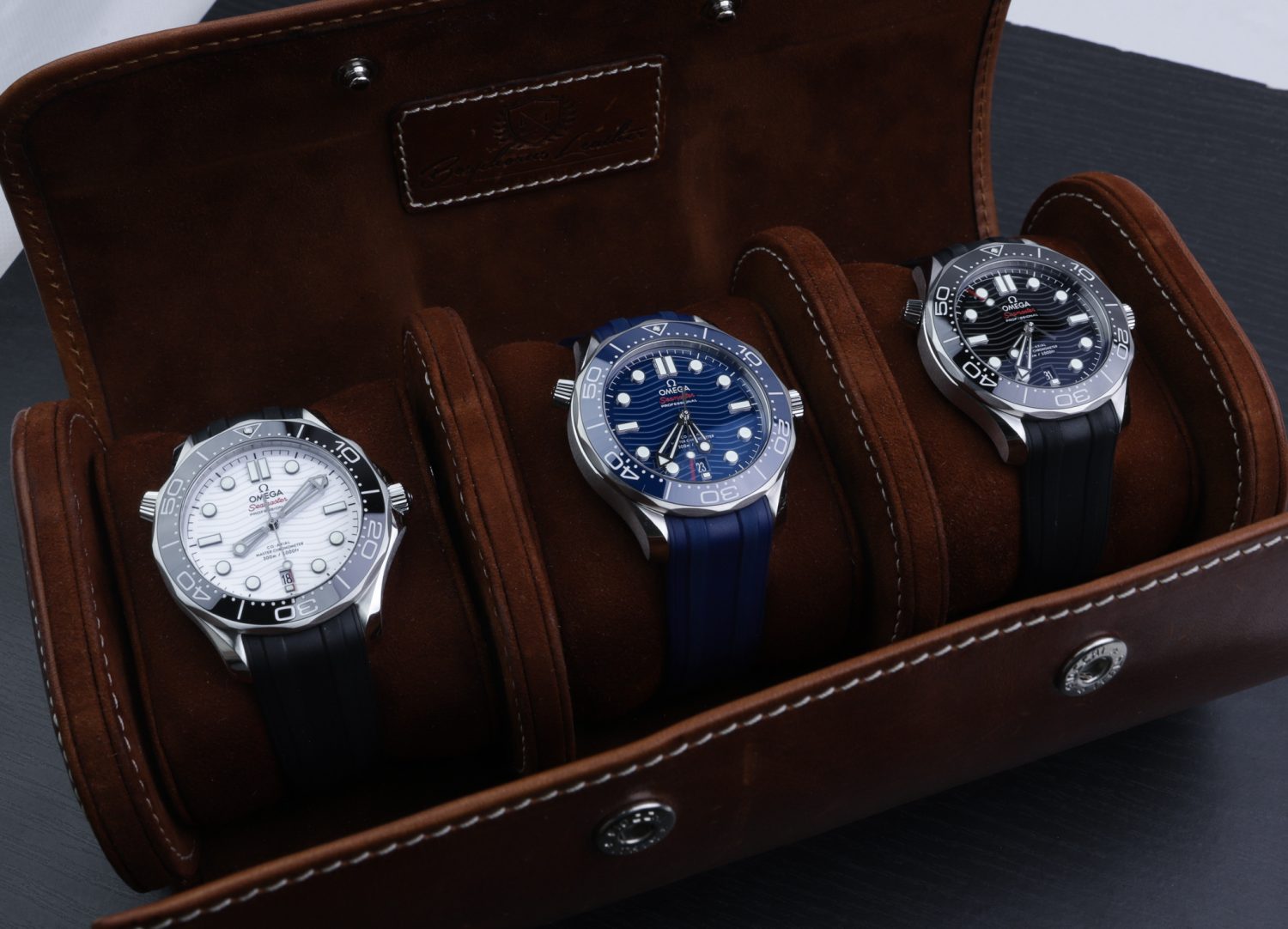 CASEBUDi Triple Watch Travel Case
The Casebudi is a great alternative if you are looking to keep your watches well-protected. It has a hard case that protects from shocks and outer factors when traveling. Furthermore, it has three custom-fitted foam watch holders in order to keep each watch safe and separate. The bottom of the holder is flat so it can stand up, and with the zipper, you ensure that nothing falls out. The soft, lined interior is gentle on your watch.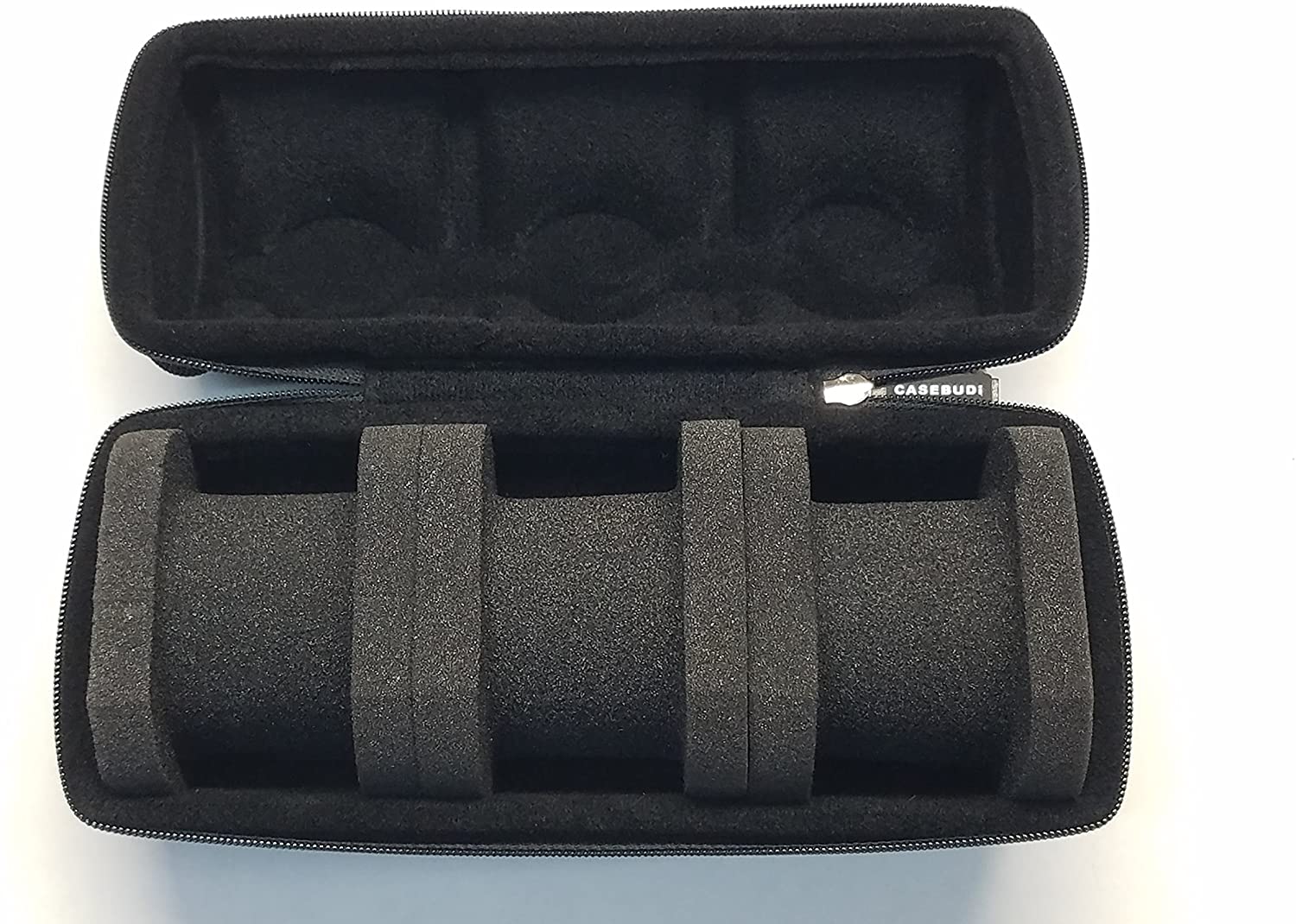 SWISS REIMAGINED Portable Watch Roll
Swiss reimagined is a popular option when it comes to watch accessories. This portable watch loupe keeps your watch protected and safe when storing it or traveling. You can keep it from scratches thanks to a felt-lined cocoon for your watches. It also looks great and comes with a 12-month warranty.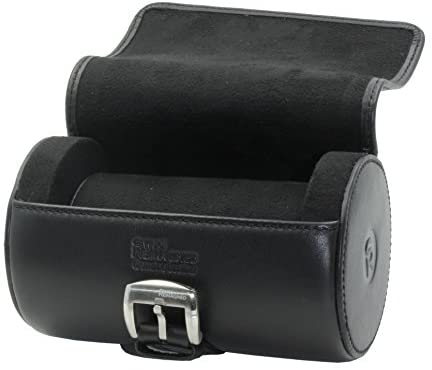 Royce Leather Deluxe Watch Roll
The Royce leather deluxe watch roll is more of a premium option when it comes to watch rolls It is made in top grain Nappa leather and both look amazing and feel great. It has a rich grey suede interior that keeps the watches protected, and features a soft removable cushion.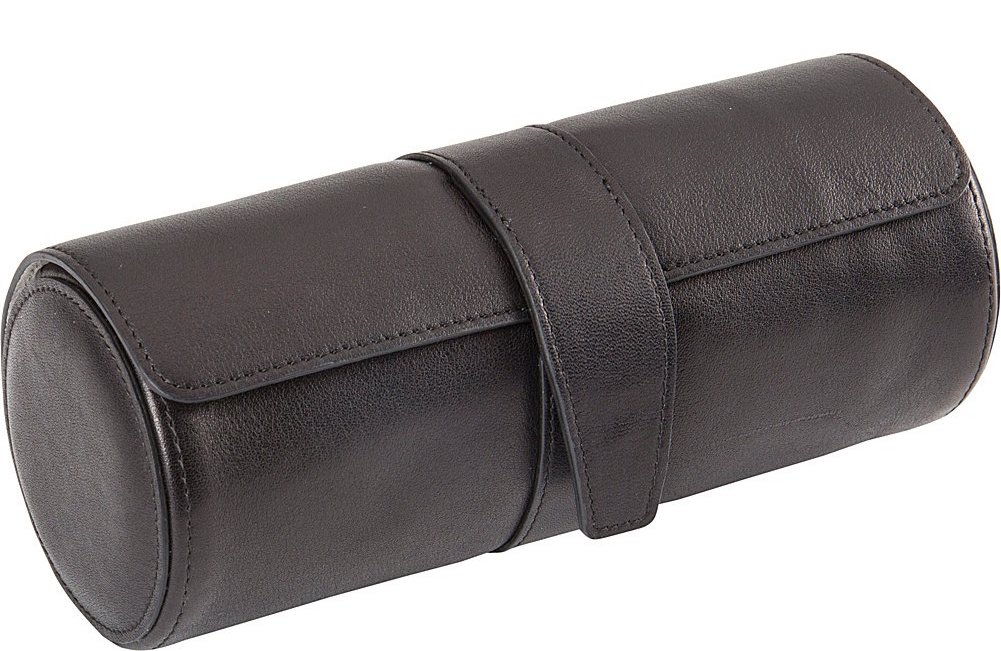 ---
Loupe
---
A loupe is perfect if you are looking for small details in a watch and want to inspect it up close. It is great to have when inspecting a watch and may be used if you are purchasing a watch pre-owned in order to examine the watch and try to identify hidden scratches or even damages that might be impossible to see with the naked eye.
A loupe can have different magnification, we would recommend having one with a 10x magnification as these do not magnify too much, but also makes it possible to identify details or damages impossible to identify with the naked eye.
Triple Hawk 10x Diamond Loupe by Swiss Axe
The triple Hawk 10x is a small and portable loupe which is great because you can always keep it with you in your pocket. It has a 10x magnification and can be folded to protect the glass and make it smaller. It has a solid-grade aluminum housing & scratch Resistant coating. The loupe offers low dispersion and is equipped with an anti-reflective coating.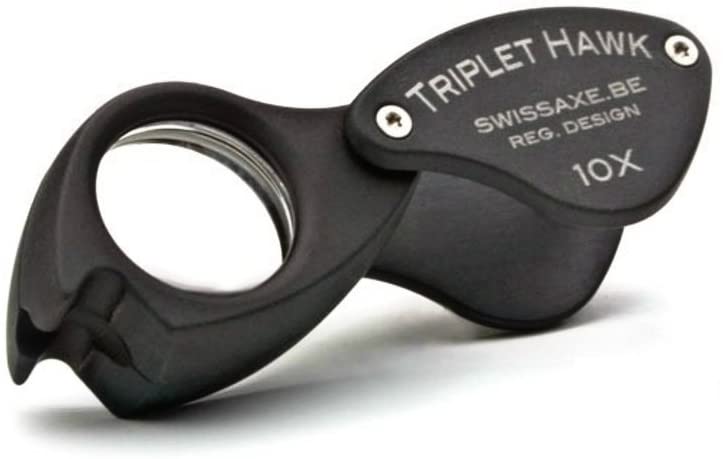 Bergeon 1458-A-15 Watchmakers Double Lens
Bergeon is the king of watch tools and accessories, so you won't be disappointed with the quality or functionality. This Bergeon tool is used by many professional watchmakers, just like many other Bergeon tools. It has a double lens eyeglass and a 15x magnification. The lenses are also removable.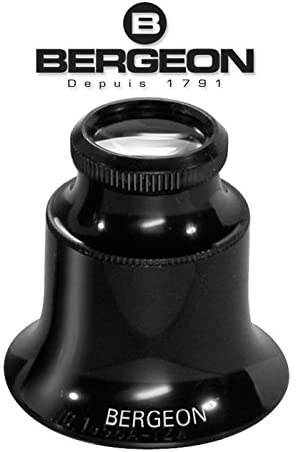 Bergeon 2611-TN 6.7X
This is another great loupe from Bergeon. It is ergonomically shaped and light. It has a design of a standard loupe but if you are going to wear it on your eye, it is pleasant to wear thanks to air circulation through the additional viewing port. This also prevents the fogging of the lens. It also has a screw cap for easy replacement or cleaning of the lens. It offers a magnification of 6.7 x.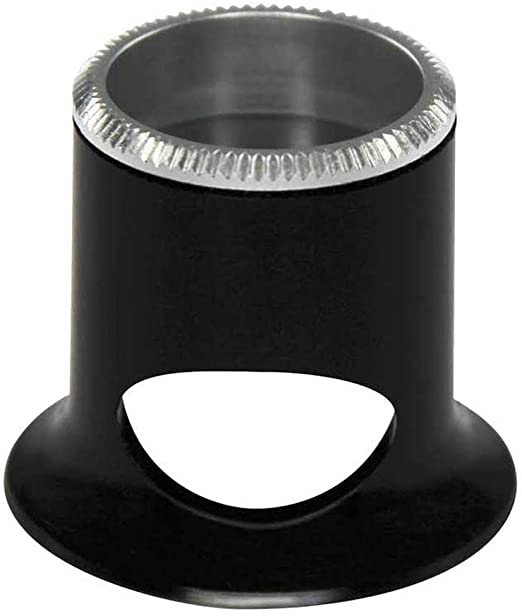 ---
Screwdriver
---
If you are purchasing a lot of watches, or even just from time to time, it will always be good to keep a screwdriver set in your possession. When fitting a bracelet and removing or adding links to it, it is important to have a screwdriver that is not too small or too big. It may, therefore, be necessary for you to have a set that includes at least one screwdriver that is adapted for your bracelet. Generally, a screwdriver with a size of 1,4mm is the most common and most useful, but some bracelets may differ and can, therefore, be good to have some extra in different sizes.
When sizing a bracelet, remember to always be careful and not force the screws in the bracelet to unscrew them. Many pins are often glued at the tip with Loctite in order to prevent them from unscrewing themselves. It can, therefore, be a good idea to warm up the bracelet a bit so the glue loosens up a bit. And when unscrewing, be careful as to not slip, or break the head of the screw.
It is a good idea to buy a screwdriver kit which usually includes all the different sizes you may ever need.
Bergeon 55-604 6899-S10 Rotating Stand
Bergeon is the king of watch accessories and tools. This is one of the best screwdriver sets in the industry. It includes 10 flat screwdrivers with ergonomic handles of the sizes 0.5, 0.6, 0.8, 1.0, 1.2, 1.4, 1.6, 2.0, 2.5, and 3.0mm. Tubes with spare blades are included, and it comes delivered in a rotating stand which allows for easy access and overview.
It includes a 1-year manufacturer's warranty.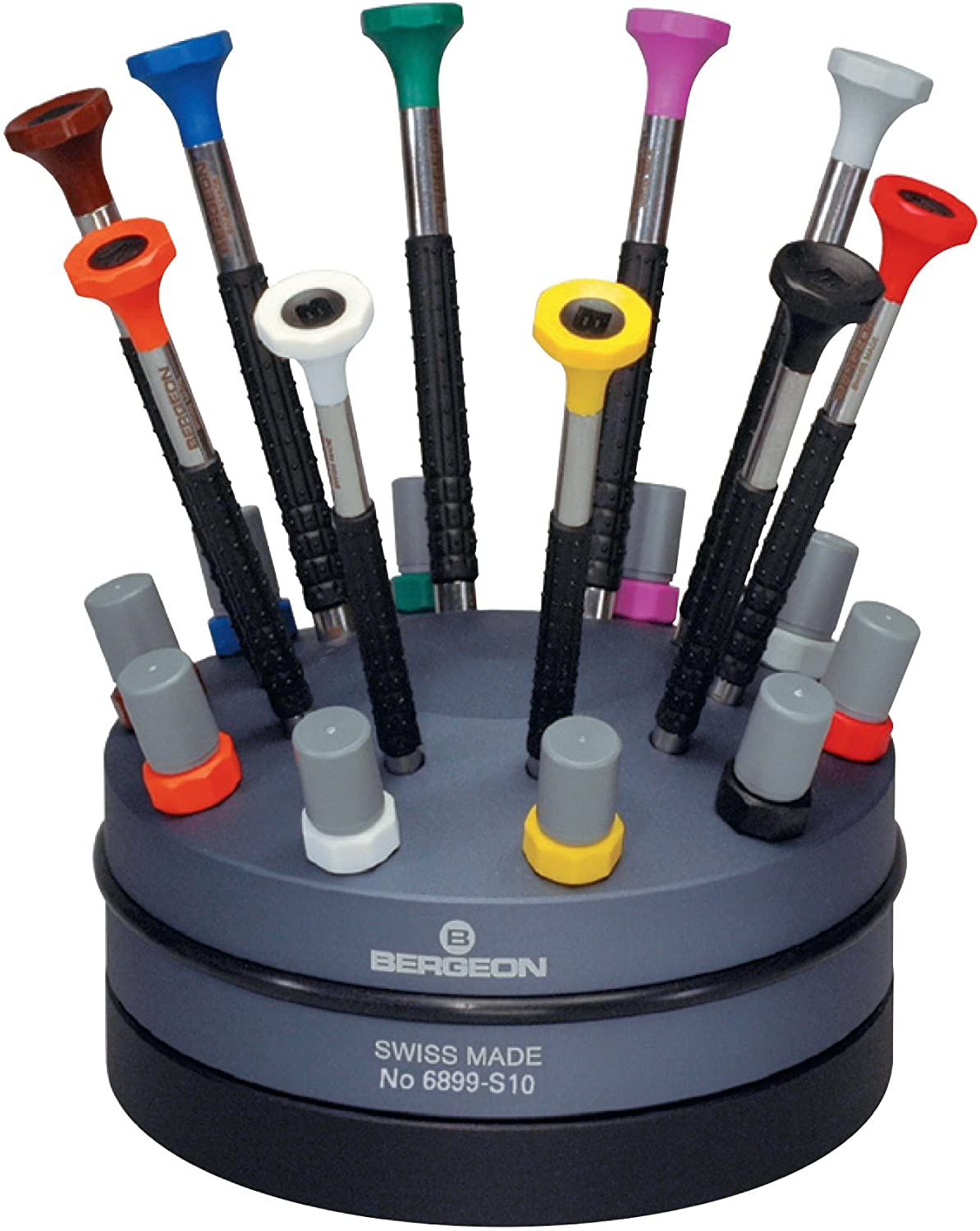 Bergeon 7812 Professional Grade Quick Service Watch
The Bergeon 7812 is an 18-piece watch repair tool kit that is really convenient. It also includes a number of different tools you may need when repairing a watch. It is made in Switzerland. Thanks to its plastic travel case, it is easy to carry with you when traveling. The kit includes a 1-year warranty.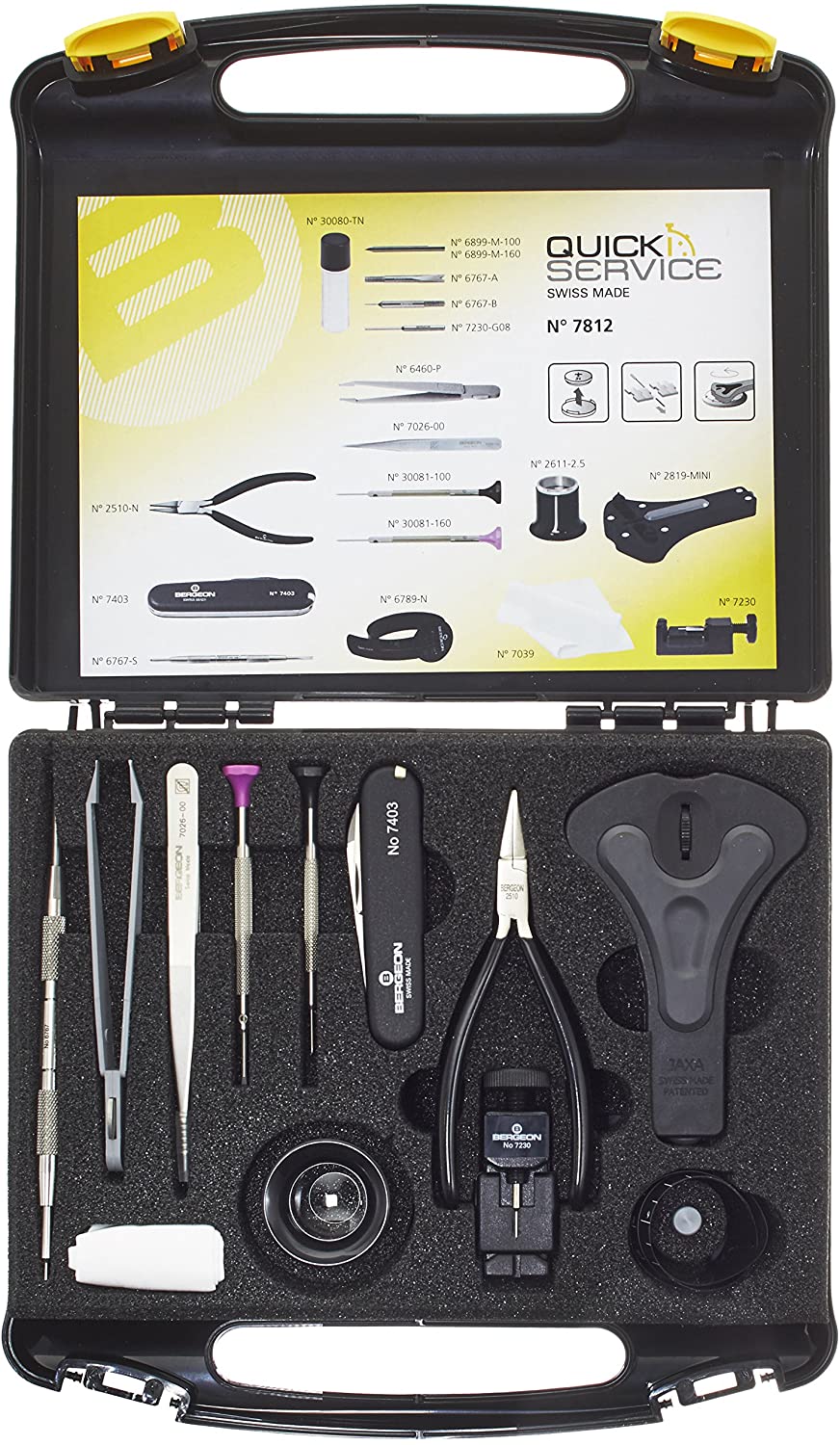 Bergeon 55-614 6899-A10 Ten Ergonomic Screwdriver
The Bergeon 55-614 6899-A10 is an excellent screwdriver kit. Not only does it include a wide array of screwdrivers of the sizes.5, .6, .8, 1.0, 1.2, 1.4, 1.6, 2.0, 2.5 & 3.0mm, it also includes spare blades with each size in a color-coded container. It comes delivered in a wooden case for added protection and organization. Like most Bergeon products, the kit is made in Switzerland.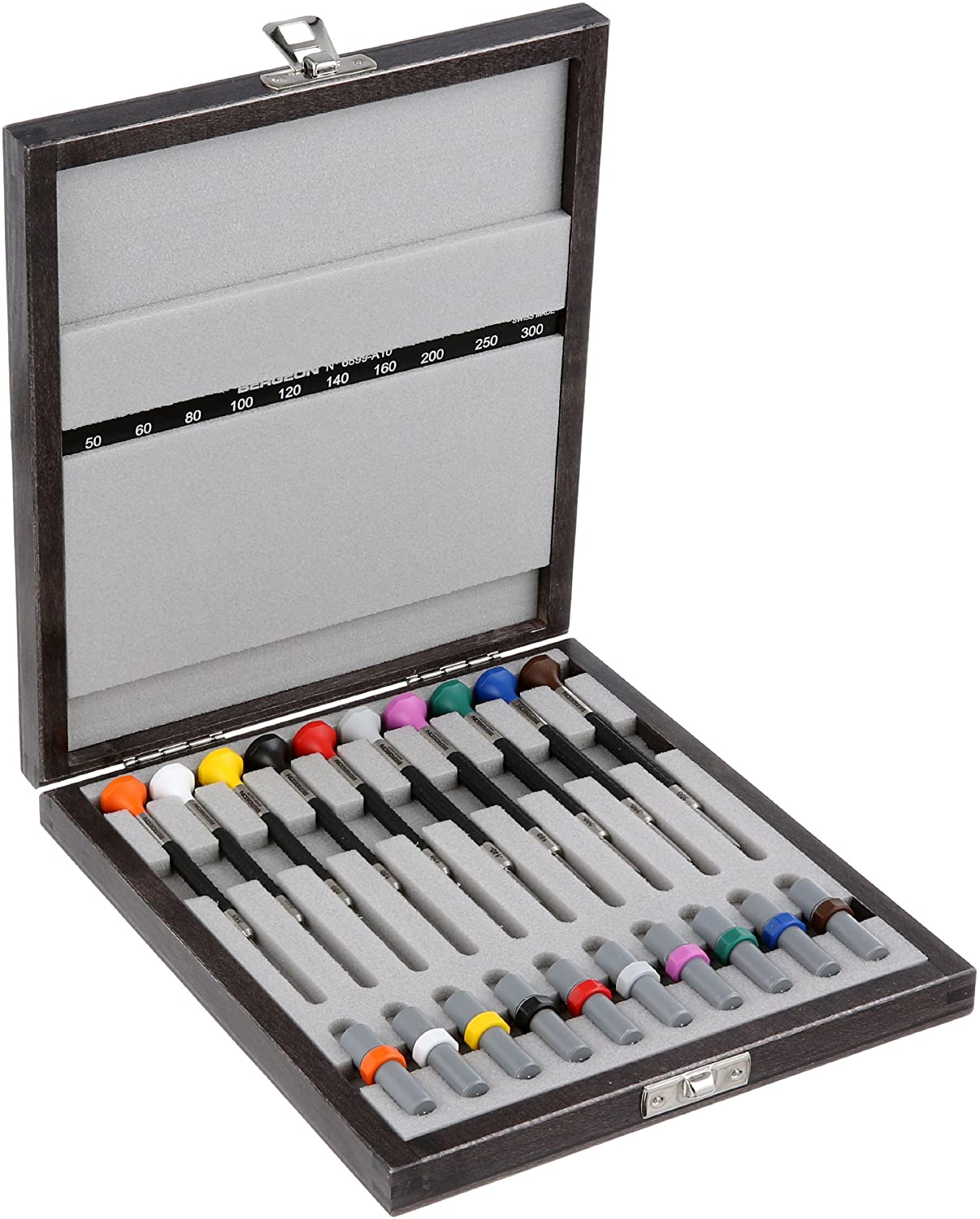 ---
Loctite
---
As mentioned, Loctite is often used on pins and screws in order to secure them so they won't unscrew themselves. This is a cheap and a MUST-HAVE if you ever are sizing a bracelet. Just use a tiny bit on the end of the pin, and then gently screw it back to the link. This will keep your screws in place and prevent them from flying off. The consequences of not using it can be significantly more expensive than this investment.
Loctite 1329837 243 Blue Medium Strength Threadlockers
This Loctite glue is a thread locker with medium strength and has an improved oil tolerance. It works on active metals, as well as passive substrates such as stainless steel and plated surfaces.


---
Spring bar tool
---
We recommend that every watch collector has a spring bar tool. This is necessary even if you don't have the intention of switching the bracelet to leather or nato-strap as it can be used to remove the bracelet and wash it more properly. When it comes to spring bar tools there is always a great idea to purchase one from Bergeon.
Their tools are equivalent to Patek Philippe of watch tools and are a good investment, as these tools are of high quality and the steel is solid and prevents you from slipping which may cause a major scratch on your watch.
Bergeon New 7767-F Watch Spring Bar Tool
This is a great and simple-to-use spring bar tool, shaped like a pen. It has two different tips which allow for use both with drilled lugs and regular lugs. Just a simple, high-quality spring bar tool.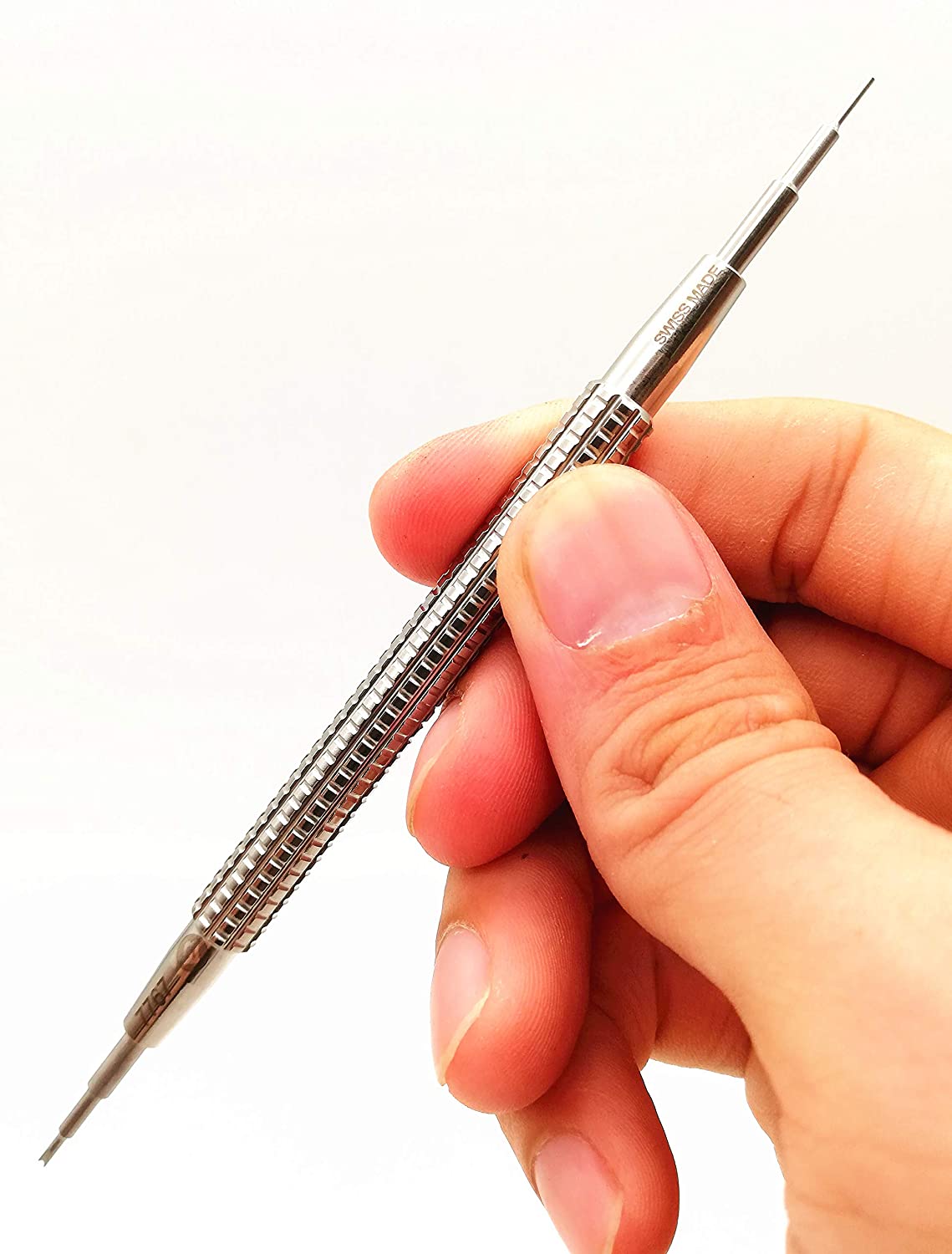 Bergeon 7825 Spring Bar Tweezer
This is one of the best spring bar tools on the market. As it operates like a tweezer, it allows you to access and grip the spring bars from both sides simultaneously, which allows for easier removal but also avoids scratching the watch.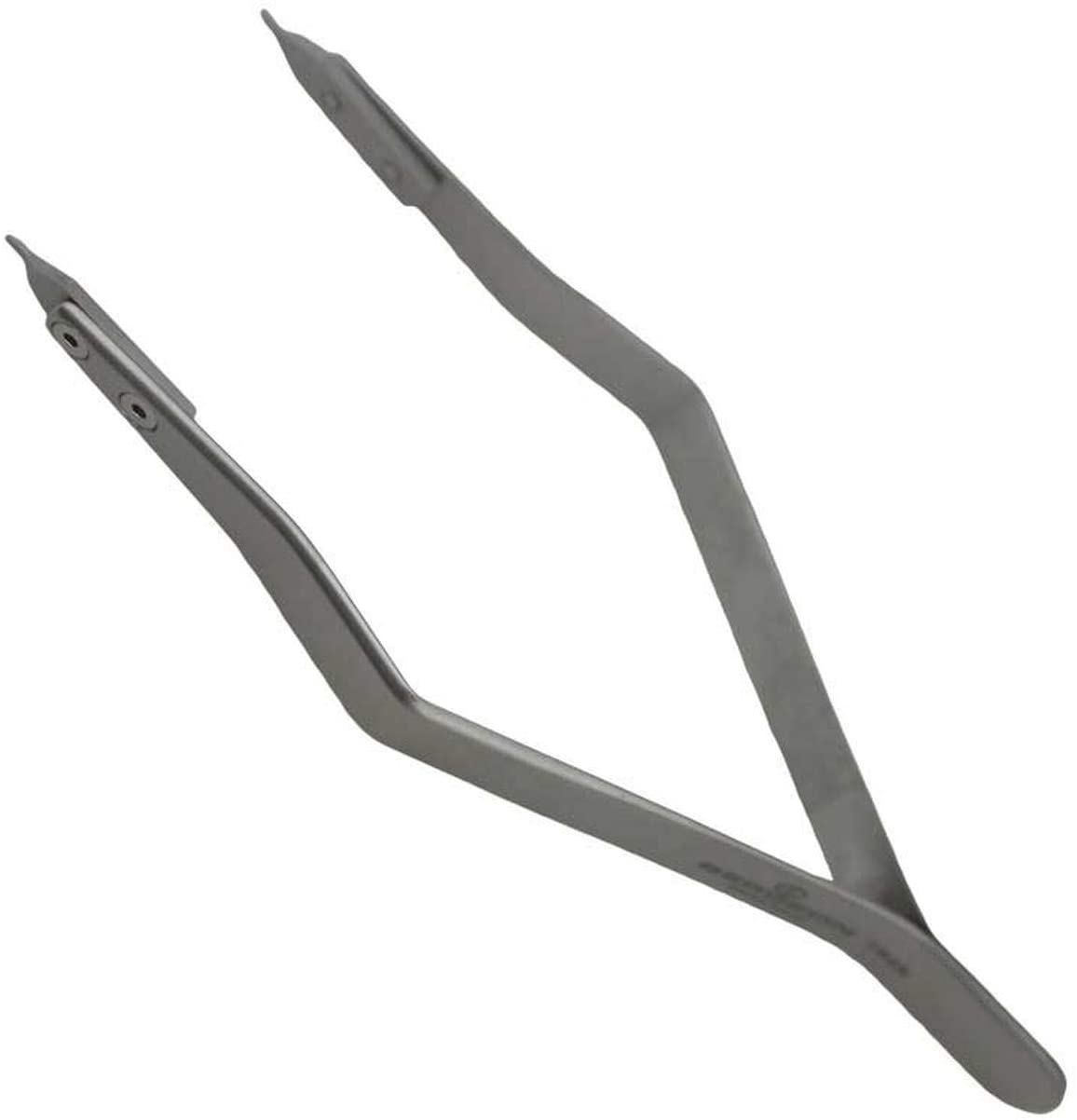 ---
Case back opener
---
If you are looking to make some reparations, change the battery, or perhaps are just curious to see what your watch movement looks like in real life, a case back opener is perfect for you. There are different ways of opening a case back, but the most common way is with a traditional trident opener or a friction rubber ball. This is if your watch has a screw-down case back. If you have a regular pop-back, a case-back knife opener is the choice to opt for.
If you have the intention of swimming with your watch and often open up the case back, make sure the gaskets are nice and fresh and are placed at the right spot when closing the case back. It is also recommended to pressure test your watch after opening it up in order to secure its water resistance.
Bergeon Watch Case Opener
Bergeon makes some great watch tools and accessories, and this one is no exception. It has high quality and allows you to form a tight grip when removing the metal case back. The tips can easily be adjusted to fit any watch, thanks to additional-sized tips. Note that this tool is to be used on a screw-down case back. If you have a pop-down case back, you need a case-back knife, as listed below.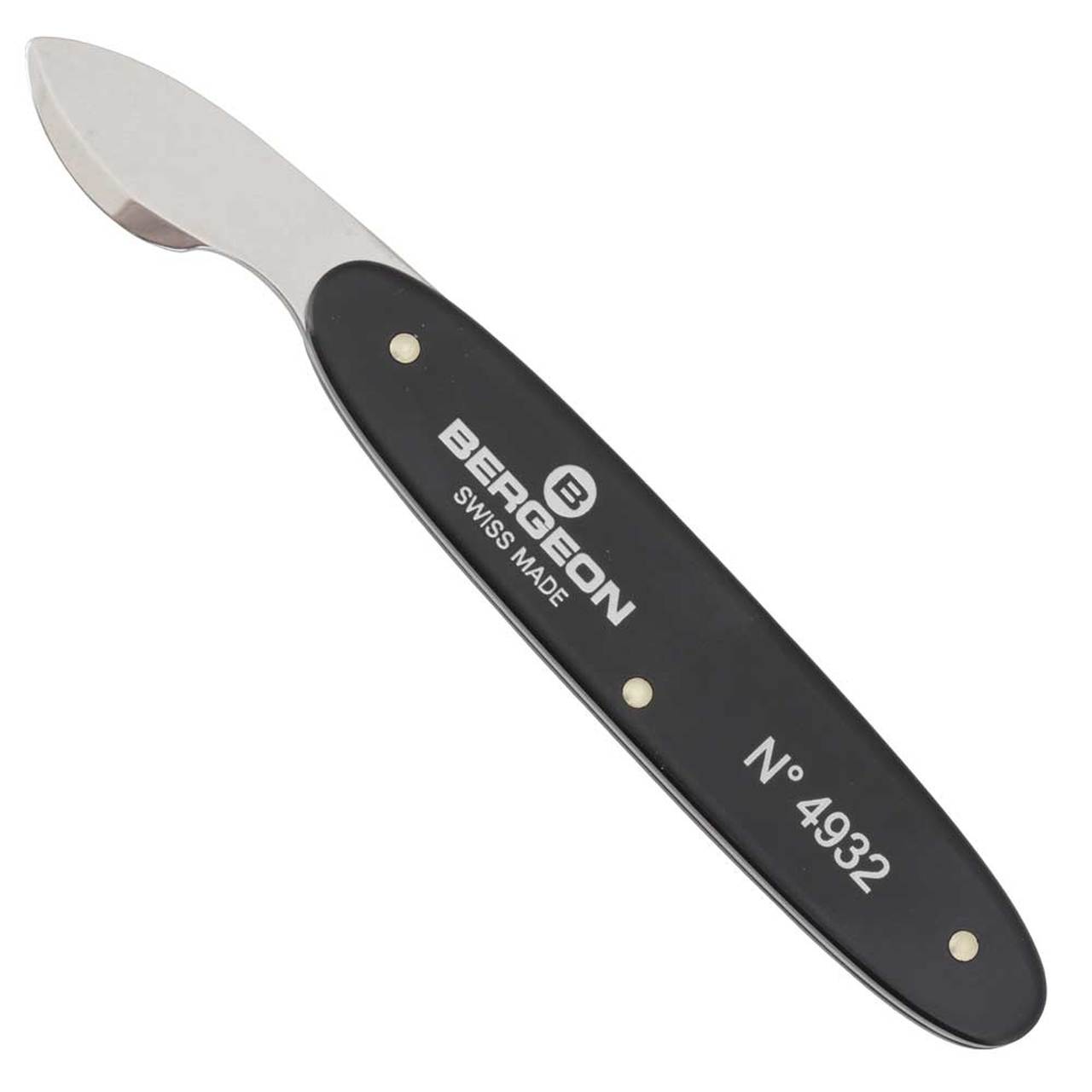 Bergeon 7403 Watchmaker Watch Case Back Opener Knife Tool
We love this tool from Bergeon! It is super clever as it is made like a Swiss army knife, and then features an additional tool, which is a case back opener knife. With that said, it features a number of other tools that may come in handy. Also, since it is a Swiss army knife, it is easy to carry and bring with you at any time.