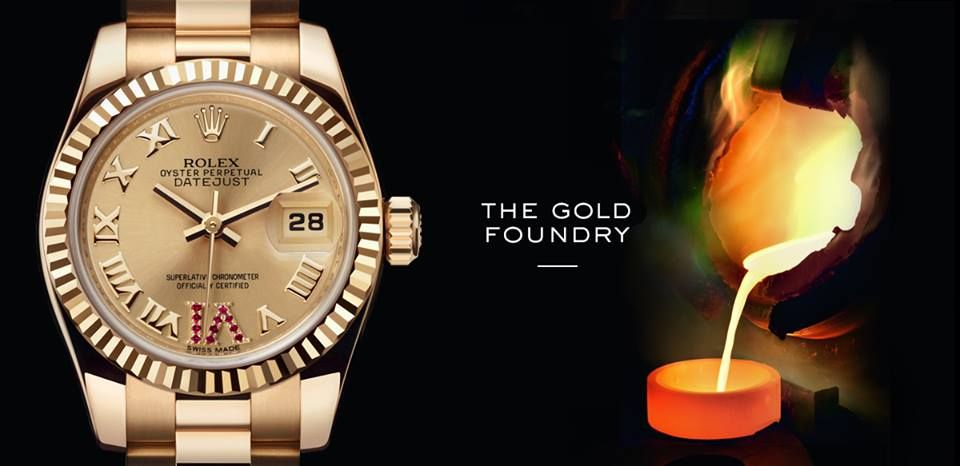 Is Rolex Made of real gold? Here's the Answer!
Rolex is not like every other watch brand. In fact, Rolex goes above and beyond with everything they do.
While the assembly process of a watch is extremely important, the materials from which a Rolex watch is made are extremely important. If you have low-quality materials and poor refinement methods, you will end up with low-quality parts.
Rolex themselves describe the materials used in their watches in the following way:
"Materials ma • te • ri • als The matter from which a Rolex watch is made. All must deliver the highest performance. If an existing material does not meet the requirements, Rolex will create its own. High-resistance ceramic, paramagnetic alloys, and specially formulated 18 ct golds are all developed, created, and crafted exclusively by Rolex. The reflection of Rolex's commitment to making every element of every watch as perfect as it can be. The Rolex Way."
In this article, we're looking closer at the question "is Rolex made of real gold?", as well as elaborating a bit on that topic.
Are Rolex watches made of real gold?
Rolex is extremely secretive with its manufacturing process and factories. It is very restricted with what they will show if you even have the privilege of being able to visit Rolex.
What you need to know about Rolex is that they are all about perfection. If you study a Rolex closely, you will rarely see any flaws at all. If you study other watches, on the other hand, manufacturing flaws are more common.
There is not much that is more prestigious than a gold Rolex. Seen worn by presidents and some of the world's greatest leaders, a gold Rolex is considered by many the ultimate symbol of success.
And finally, to answer the main question of this article, yes, Rolex is made of real gold. In fact, Rolex never uses fake gold. Just think about Rolex's idea of never compromising, and you'll understand that Rolex would never use fake gold for its watches.
But Rolex does not just satisfy with making gold watches. As a matter of fact, to get full control of its production chain, Rolex actually has an in-house foundry for making the gold for their watches.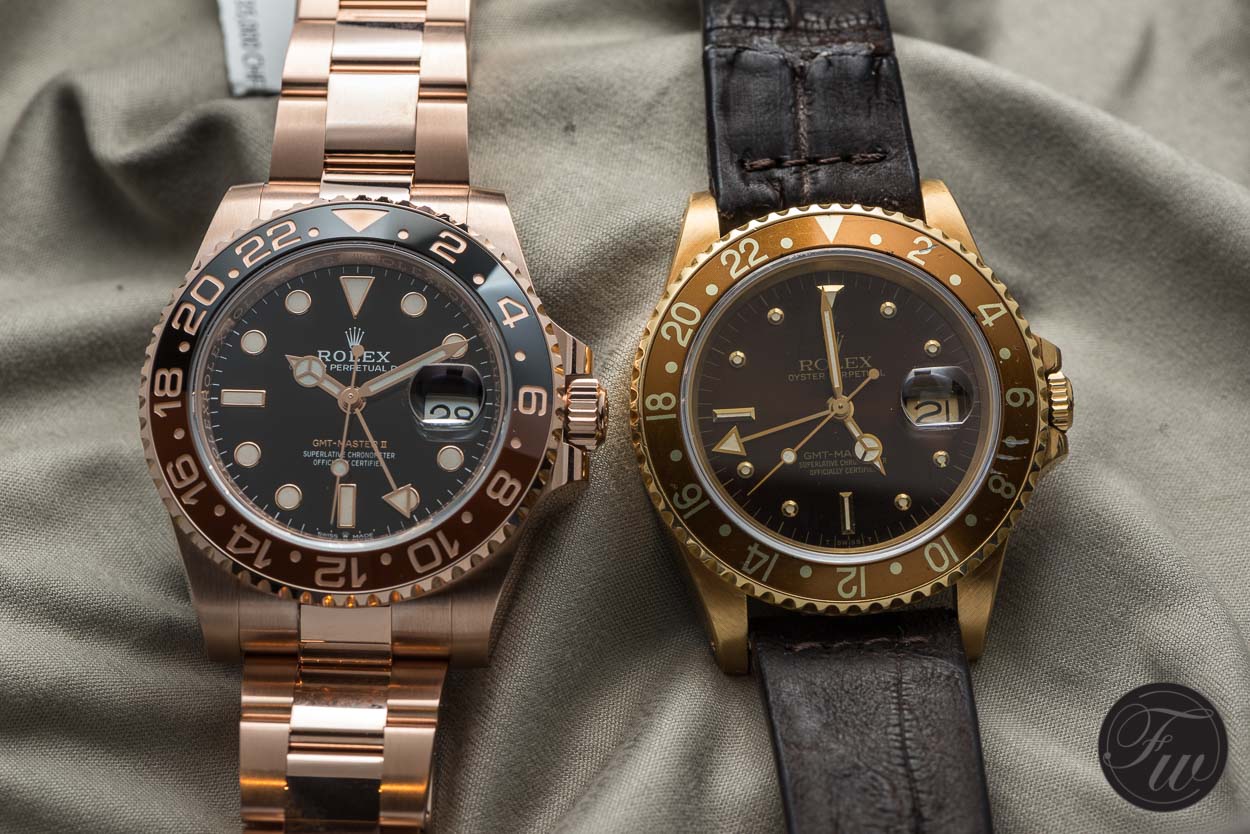 An In-House Foundry where Rolex Makes All its Gold
Rolex makes their own gold. Over the course of the brand's history, Rolex has continuously worked to get more control over its production chain. Rolex has either acquired external companies that manufactured parts for Rolex or developed these parts in-house.
Rolex has its very own foundry in-house, and all the gold and platinum are made in-house. 24k gold comes into Rolex and it is turned into 18k yellow, white, or Rolex's Everose gold (their non-fading version of 18k rose gold). Rolex also refines their 904L steel in their factory.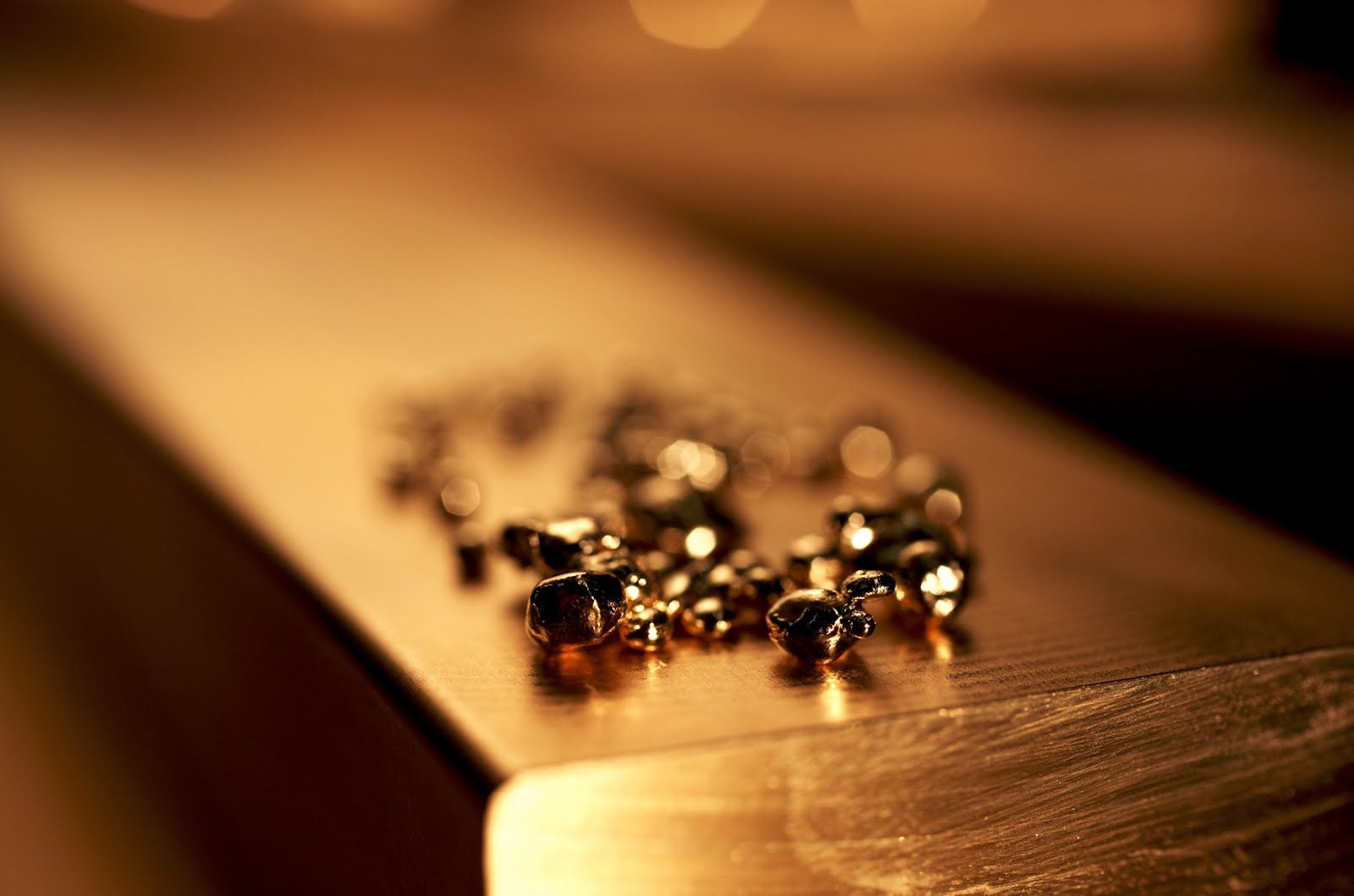 In its factory, Rolex has large kilns under hot flames which are used to melt and mix the metals which are then turned into cases and bracelets.
There are several reasons that Rolex works to acquire external parts, but the main reasons are that by controlling the production, they are able to strictly ensure not only quality but the best-looking parts.
It was in the early 2000s that Rolex developed their own foundry because, before this, the making of the gold for their watches was taken care of externally. Thanks to this, Rolex has been able to massively improve quality control and even get their research teams on improving the base materials used in their watches.
A gold Rolex
A gold Rolex is essentially the ultimate symbol of success. The brand's goal is to make watches that are long-lasting without tarnishing or losing its shine.
Today, Rolex makes a number of different real golds in their foundry, including white gold, yellow gold, Everest gold, and of course, Rolesor, which is a combination of gold and steel.
A problem with gold for watches is that gold is a soft, dense, and inert element, and the problem with this is that when used for a watch, the soft material tends to make it lose its original shine quite quickly, with the gold bracelet starting to rattle, and the gold material acquiring lots of scratches and dings (if not work carefully of course).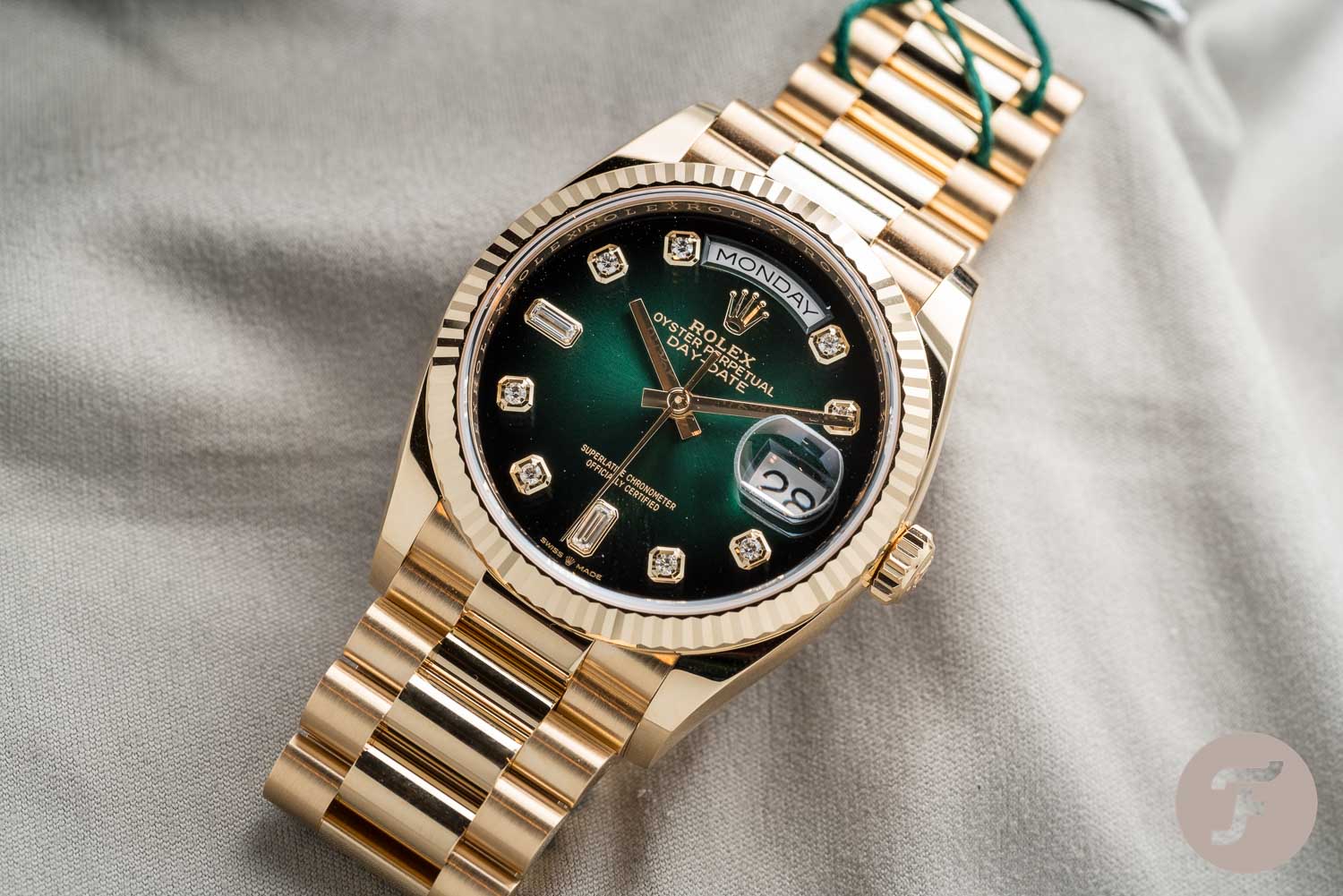 Karat is the term used to measure gold content or purity. The higher the karats, the purer the gold. 18kt gold is at least 75% pure gold. But to make the gold stronger, you can add other materials to the mix. Depending on the gold, the metal could appear white, pink, or even copper red made more resistant to corrosion and tarnishing, and increase the strength, depending on what you mix.
These are of course qualities that you are looking for in a watch. In fact, it is qualities that Rolex was looking for in gold because if you look at older Rolex watches, the gold material tends to oxidize and tarnish.
As Rolex only satisfies with perfection, Rolex didn't satisfy with the standard rose gold that was on the market, to use for its watches. Rose gold (also known as Everest gold in Rolex's own terminology) utilizes copper, the only red metal chemical element. This alloy will lose its color as it is exposed to the environment – particularly chlorine over time.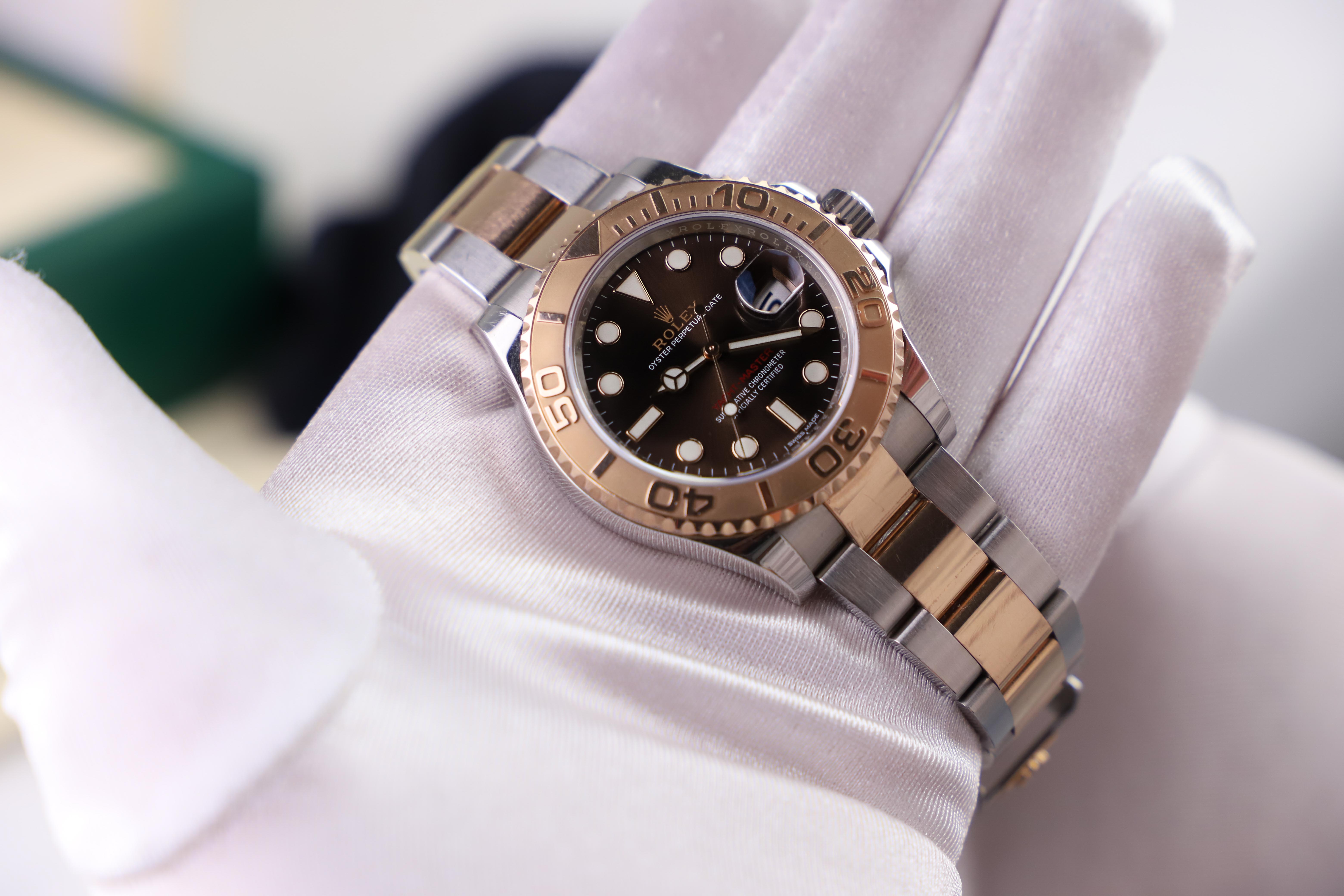 Of course, this is not ideal for a watch, and therefore, Rolex put its research and development teams and foundrymen to work and started looking at a solution.
Eventually, Rolex came up with and patented its own pink gold alloy: Everose Gold. Everose gold contains at least 76% gold and a little more than 2% platinum. By adding platinum along with the gold and copper, the copper is held in by the platinum – thus ensuring that the color lasts for years to come.
Since Rolex has its own foundry for making its gold, Rolex can do things a little differently. Rolex exclusively uses 18 ct gold, a princely alloy composed of 750‰ (thousandths) of pure gold.
Two-Tone (gold and steel)
There are several different gold configurations that Rolex uses for its watches. One of those is two-tone. This is also known as Rolesor.
We've already touched on two-tone before, but two-tone are a combination of stainless steel and gold.
Two-tone Rolex watches have their bezels, winding crowns, and center bracelet links crafted from 18-karat gold, while the middle case and outer links of the bracelet are made from 904L stainless steel.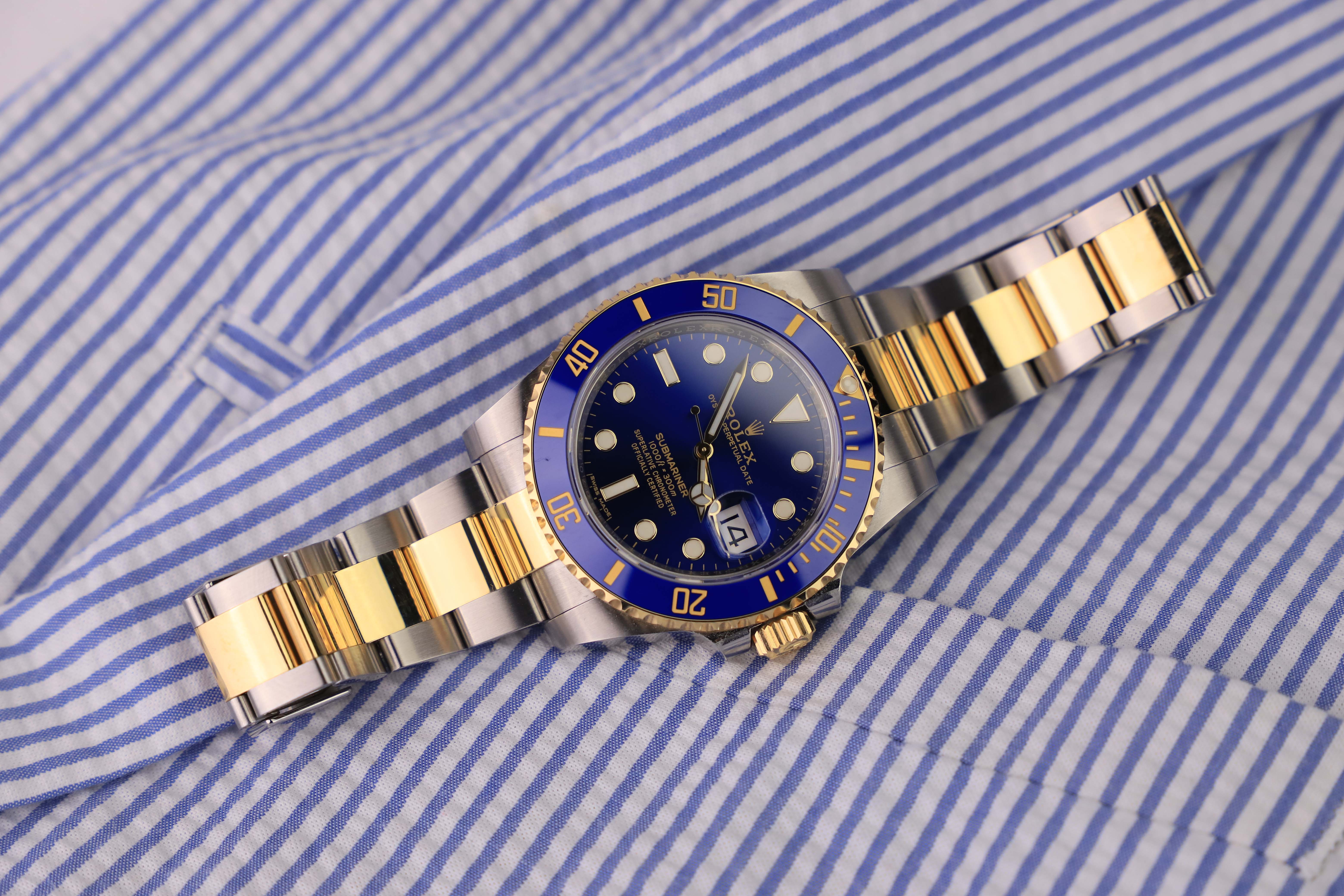 A gold Rolex stands out quite a bit, and if you want something a bit more toned-down, yet still enjoy a touch of gold, two-tone may be the answer for you.
Since there is significantly less gold in a two-tone watch, these are also significantly less. On white Rolesor models, the bezel alone is in 18 ct white gold.
White Gold
While most people think of a yellow gold Rolex when they hear "gold Rolex", Rolex also makes a number of watches in white gold.
White gold is considerably more toned-down and discreet because, for the untrained eye, white gold can easily be mistaken for stainless steel.
18-karat white gold is an excellent alternative that possesses all the same traits as traditional yellow gold in a more versatile and understated package.
Gold used in Rolex indices
What many don't know is that Rolex uses gold for all of its watches. While it may not be a ton of gold, all Rolex watches have their indices and hands made in white gold.
All modern Rolex watches have dials that are characterized by hour markers fashioned from 18 ct gold to prevent tarnishing. When the indices and hands are made of steel, they tend to tarnish and lose their original shine.
The answer to the question is yes, Rolex watches are made of real gold. Rolex does not use any "fake gold", but instead, they only use 18K gold, and make their own alloys in-house in their own foundries. Rolex has worked hard and consistently with developing gold that does not tarnish and change its look over time, and by getting full control over the gold manufacturing process, Rolex has been able to do just that.