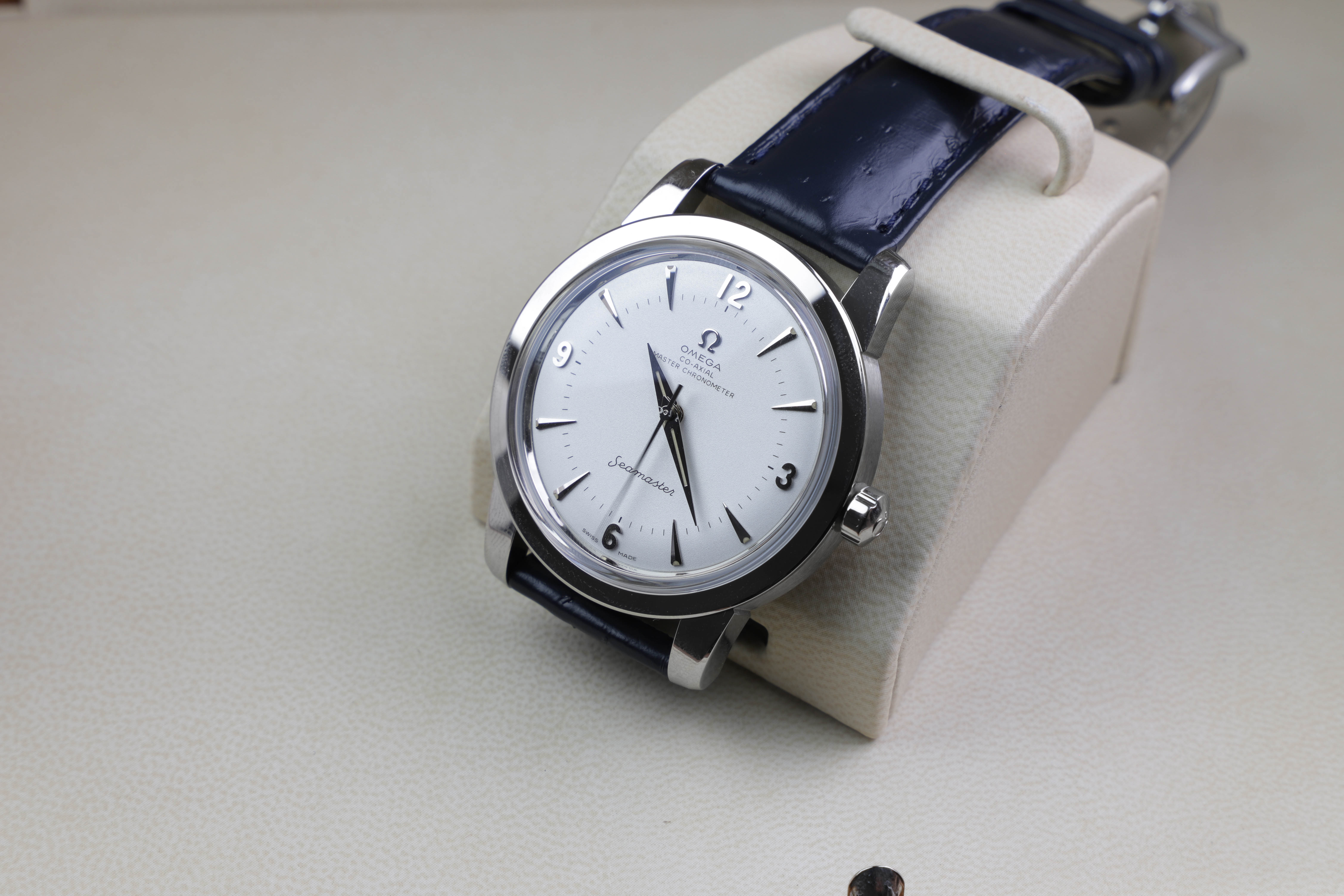 What is a Limited Edition Watch?
Every now and then, different watch manufacturers release limited edition watches. This could be because of many different factors. If we take a look at Omega, it seems like they release at least a few different limited-edition watches annually. This often has to do with some kind of space mission, sports-related event, or a collaboration such as James Bond.

Omega Seamaster Limited Edition of 7007 pieces for James Bond reference 210.22.42.20.01.004
Limited Edition watches, as mentioned, are often made to commemorate certain events and for some are more meaningful than the standard version of that model. With that said, it is not always the case that a brand makes a "standard version" and a limited edition version side-by-side. In some cases, the limited edition may be a completely new and unique model.
An example of a brand that has never (officially) made a limited edition watch is Rolex.
They have made special request models, such as the GB Military Submariner reference 5517, or perhaps the submariner developed for COMEX reference 5514. But these are not limited edition models as they never have been available for the open market. A brand that, in modern times, is well known for its special and limited editions is Omega. As Omega has a lot to do with space missions they often commemorate space missions such as Apollo XI on different anniversaries.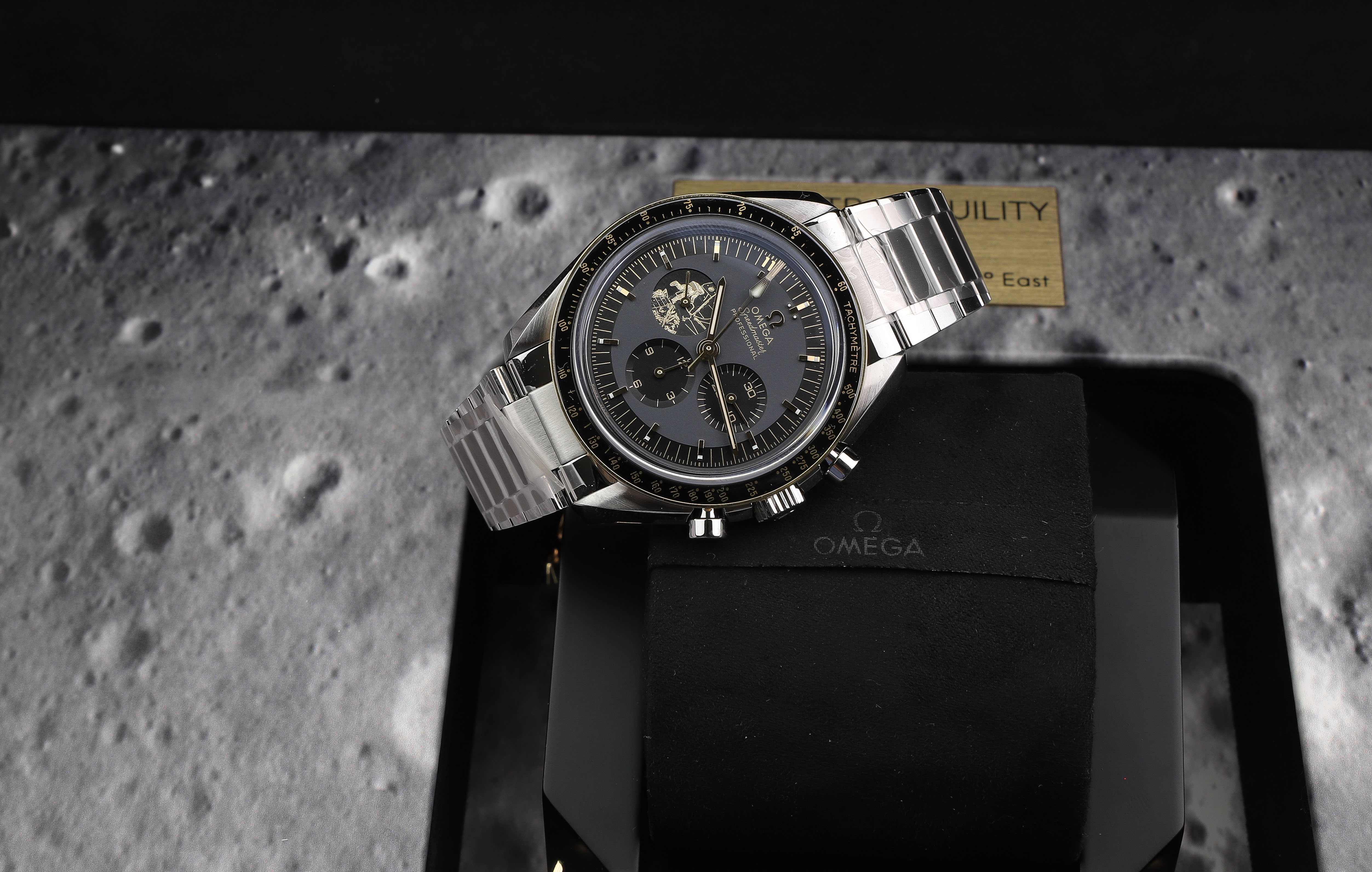 Omega Speedmaster Apollo XI 50th Anniversary Limited Edition of 6969 pieces reference 310.20.42.50.01.001
If Rolex hasn't done Limited Editions, what about Tudor?
Tudor is the sister company to Rolex, and are in connected to Rolex. In fact, Tudor has made limited edition pieces for the public market.
An Example of this is their Black Bay Chrono Dark which was made to celebrate the All Blacks and Tudor's partnership with the Rugby World Cup. This is a limited edition of 1181 pieces so far and the number will grow over the years. Each watch represents a player that has been selected in New Zealand's national rugby team since its creation in 1884. This means, that for every new player that joins the national rugby team, a new watch will be made.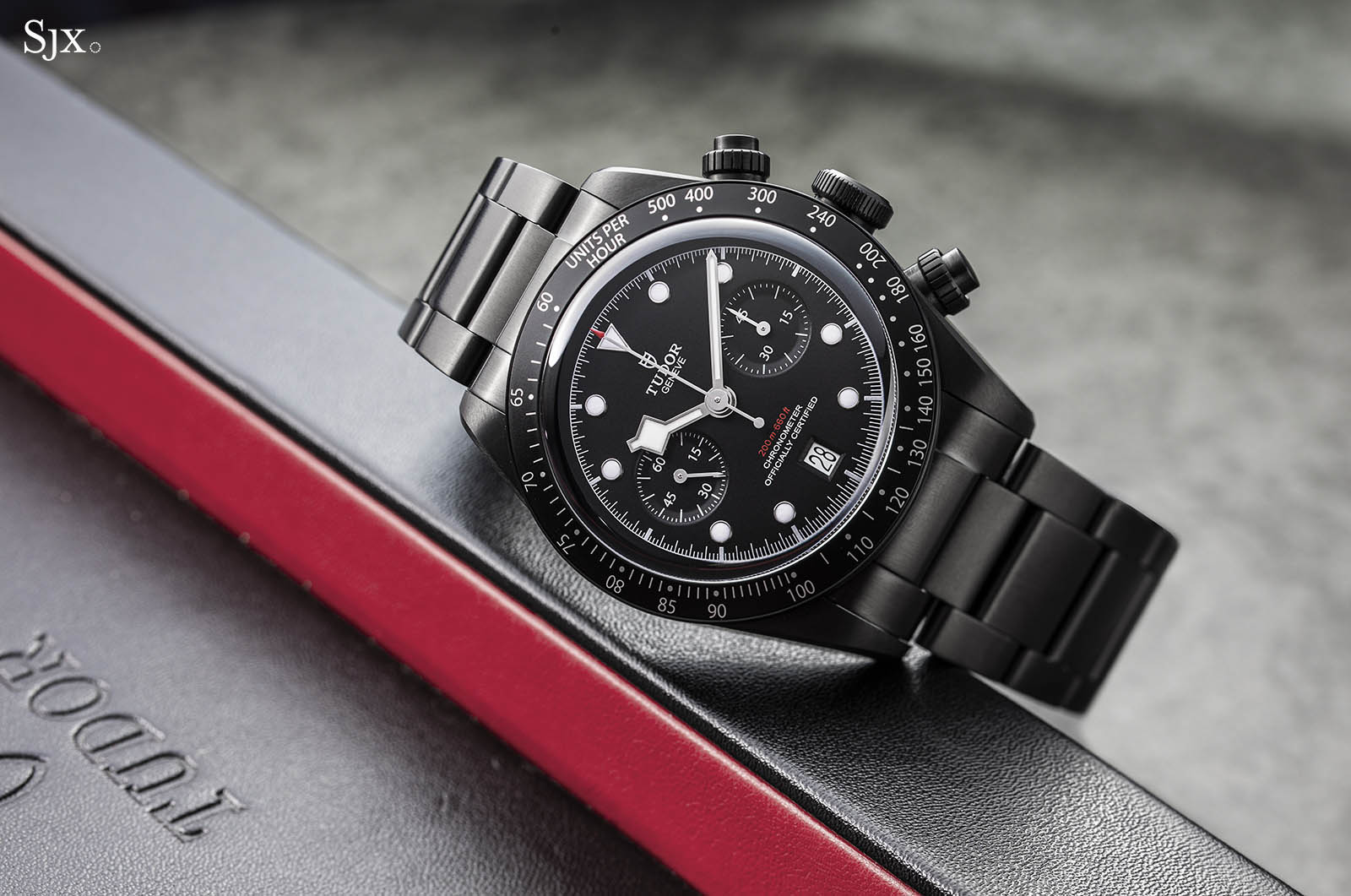 Picture taken from https://watchesbysjx.com/2019/09/tudor-black-bay-chrono-dark-limited-edition.html
Special Editions from Tudor
Tudor has a close partnership with Harrods and Bucherer – two of the most prominent luxury retailers in Europe. For these retailers, Tudor has created a special edition watch for each.
The Tudor Bronze Black Bay Bucherer Edition reference 79250BB is a special edition Tudor watch only sold in Bucherers retail stores, which makes it a special edition piece. The colors of the watch really do remind of the logotype which Bucherer used, which for the most part is blue.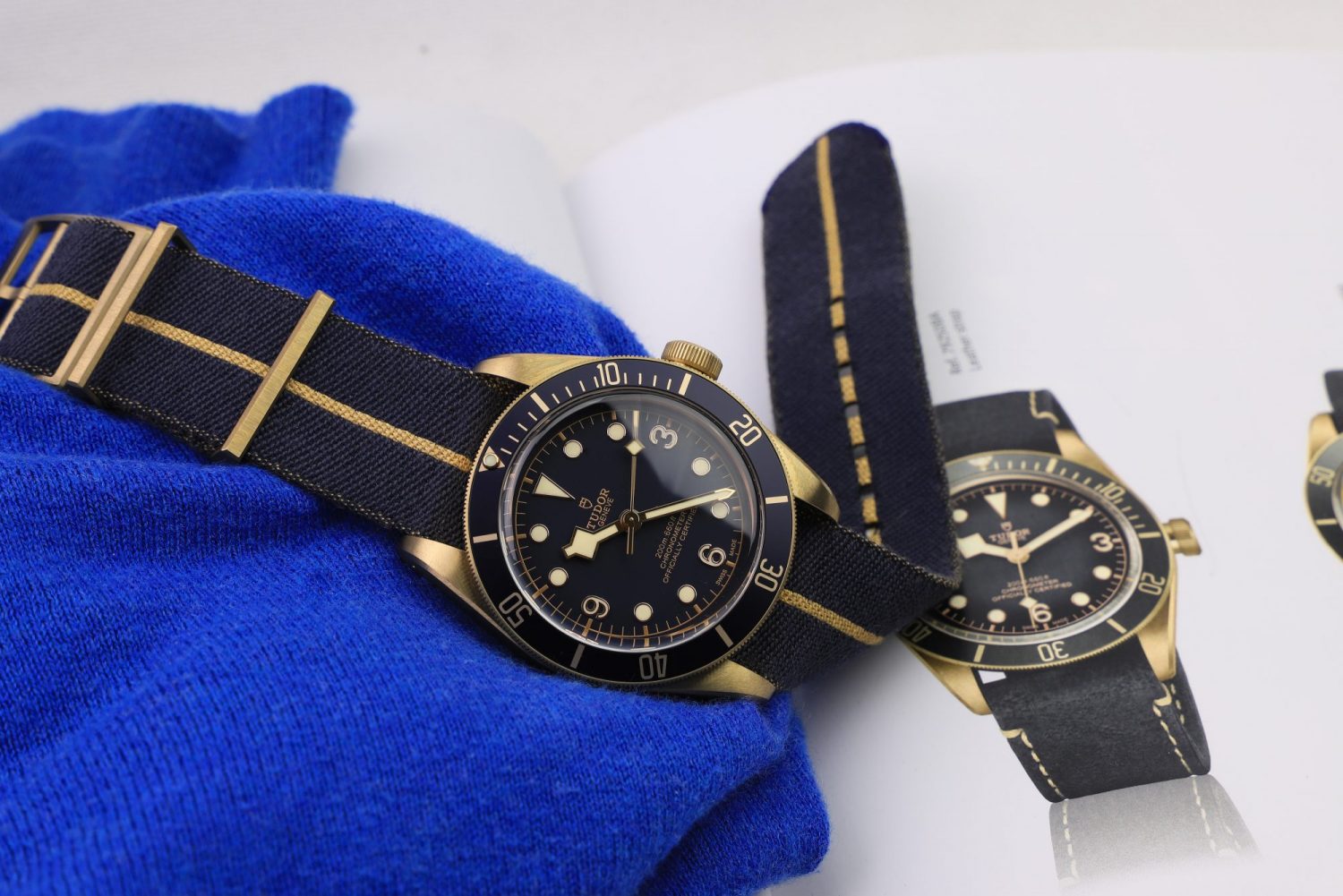 Tudor Black Bay Bronze Bucherer Edition reference 79250BB
Together with Harrods Tudor made a special edition that, just like the Bucherer Edition Black Bay Bronze, reminded of the logotype Harrods use which mainly is green. This model is only available at Harrods shopping mall in London, United Kingdom, and can only be picked up in-store, which makes it a rather unique and rare Tudor watch to come by.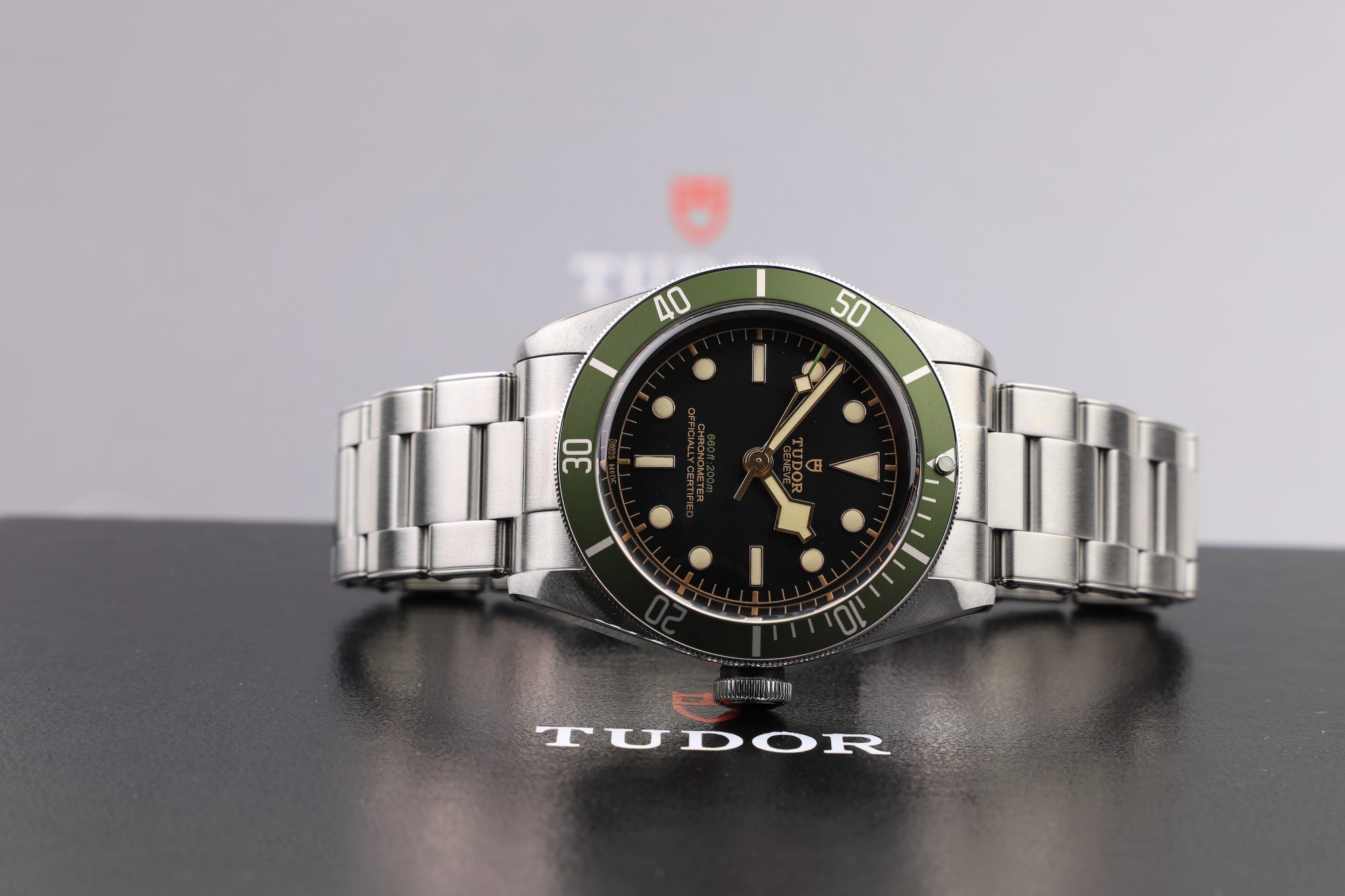 Tudor Black Bay Harrods Edition reference 79230G
What is the difference between a Special Edition and Limited Edition watch?
A Special Edition watch is not limited, it has a small production line and is limited to a store or brand that is authorized to retail the watches, but the watches are often not limited. However, a limited edition watch, just as the name suggests, is a watch that is being produced in a limited number. For the Black Bay Chrono dark, the current production is limited to 1181 pieces.
Which is better to buy?
It all depends on what you prefer. If you are having a connection to London, and especially Harrods, it might be fun to be given the opportunity to purchase a Tudor Harrods Edition in-store and to take a trip there and pick it up in person. A limited-edition timepiece, however, will always be limited.
If you are a huge fan of NASA and perhaps, especially the Apollo XI space mission, the 50th Anniversary Omega Apollo XI will only be available in a total of 6969 pieces. As these not are being sold at your local authorized dealer again it might be a good purchase if you are given the opportunity to purchase one. However, when it comes to both Special Editions and Limited Editions it is possible to purchase one from a dealer such as ourselves.
Summary
The summon up, a limited edition watch is a watch that is only being produced in a limited, set number. A special edition watch might be difficult to pick up at an Authorized dealer but is not often limited, although the production might be smaller.
Do you have a limited edition watch? Tell us more about it in the comment section below!