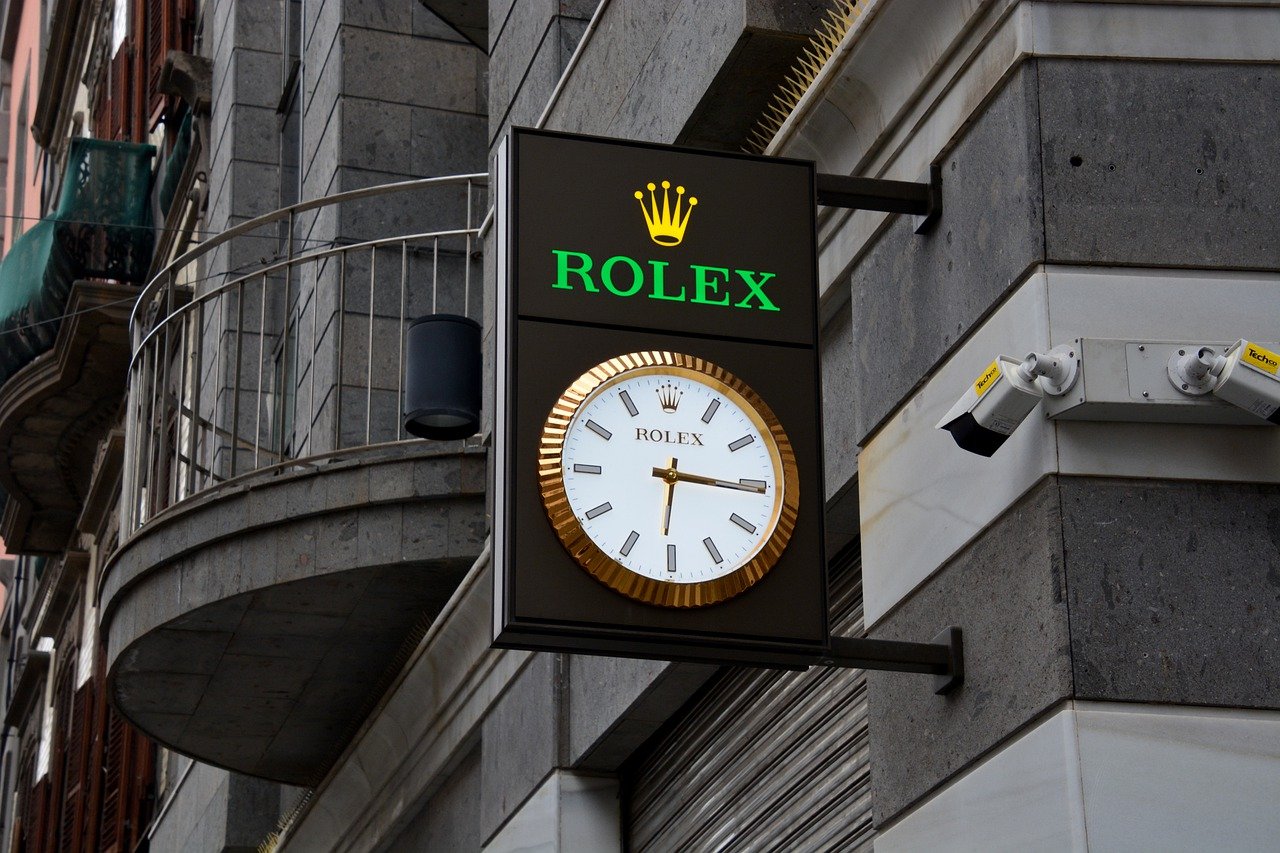 When Does Rolex Release new Watches 2023? All you Should Know!
Once a year, each year, most of the large watch brands introduce new models and announce which models are to be discontinued. The time when watch brands present new models is one of the most important and anticipated events in the watch industry. Watch enthusiasts, journals, and collectors eagerly await the news from their favorite watch brands about which models will be added for that year.
Unsurprisingly, the hype and excitement around Rolex's releases each year is the greatest. There is plenty of speculation and guessing, but with a secretive brand like Rolex is difficult to guess which new models they will release.
This naturally begs the question: when does Rolex release its new watches for 2023?
The short answer is that Rolex will announce its new models on March 27th, 2023 at the Watches and Wonders watch fair. This is is the first date of the annual watch fair and Rolex, the most anticipated brand, certainly starts the event off with a bang on the first day. Read our predictions for Rolex's new watches 2023 here!
When does Rolex release new watches 2023?
As stated, Rolex will release its new watches on the 27th of March 2023 at the Watches & Wonders watch show. Different brands will release new watches at different times, but the most anticipated brands certainly include Rolex at the top, followed by brands like Patek Philippe, Audemars Piguet, Omega, and others.
Different brands have different strategies regarding their new releases but the largest, most exclusive watch brands tend to follow the same theme of presenting all their new models once a year at a specific date. This is naturally also the time when they also announce which models will be discontinued and no longer a part of their collection.
Traditionally, almost all major watch brands announced their new releases at the Basel Watch fair which was arranged once a year. But in 2020, the watch fair was canceled due to the Pandemic. The death blow came to the event when the top brands announced that they would leave the fair. Many of the top brands which were the center of attention at the event, including Rolex, Patek Philippe, Chanel, Chopard, and Tudor, announced that they would leave the event and instead attend Watches & Wonders, a similar Geneva-based watch fair. Later on, LVMH also announced that they were leaving the fair.
As all of these important brands left, the Baselworld event struggled which ultimately led to the death of the iconic watch fair at which Rolex had presented its new watches for several decades.
How the announcement of watches is done by different watch brands
As already discussed, different brands tend to follow the same strategy of announcing their novelties once a year. This was normally done at the Baselworld watch fair, which was the largest and most important watch fair. Since most key brands attended Baselworld, it was also the place at which most of the largest brands presented their new models. The Baselworld Watch Fair usually lasted for about a week and the different brands presented their novelties on different days throughout the week.
Since the closing of this legendary event, many watch brands have adapted new strategies for their watch releases. Some key brands have moved to Watches & Wonders – and followed a similar strategy as Baselworld, others have gone completely digital and now announce their new models online.
Other brands – like Omega, present their new complete collection once a year but then also present odd models throughout the year. Rolex, however, follows the strategy of only updating its collection once a year with no new models being presented during the rest of the year – with some exceptions.
Watches & Wonders 2023
Rolex – together with 48 other Watch and Jewelry Maisons will attend the Watches & Wonders watch and Jewelry fair that is held in Geneva, from March 27 to April 2, 2023.
The watch fair is reserved for retailers, press, and guests of the exhibiting Maisons during the first five days and will then be open to the public over the weekend (1-2 April). Daily tickets are available online at the price of CHF 70.-.
In their own words:
"With most of the main players of the industry gathered to present their novelties during a week of wonders, Geneva will confirm its place as the world's watchmaking capital!"
With that said, Watches & Wonders is certainly the most important event for the watch industry in 2023. And Rolex is definitely the most anticipated and hyped brand that attends the show.
Here's an inside look at what the 2022 edition of the Watches & Wonders fair looked like:
The exhibiting brands at the 2023 Watches & Wonders edition are the following:
A. Lange & Söhne
Alpina Watches
Angelus
Arnold & Son
Baume & Mercier
Beauregard
Bell & Ross
Cartier
Chanel
Charles Zuber
Charriol
Chopard
Chronoswiss
Cyrus Genève
Czapek & Cie
Ferdinand Berthoud
Frederique Constant
Grand Seiko
Grönefeld
Hautlence
Hermès
Hublot
Hysek
IWC Schaffhausen
Jaeger-LeCoultre
Laurent Ferrier
Louis Moinet
Montblanc
Oris
Panerai
Parmigiani Fleurier
Patek Philippe
Pequignet
Piaget
Rebellion Timepieces
Ressence
Roger Dubuis
Rolex
Rudis Sylva
Speake-Marin
TAG Heuer
Trilobe
Tudor
U-Boat
Ulysse Nardin
Vacheron Constantin
Van Cleef & Arpels
Zenith
Here's a look at Rolex's booth and releases at Watches & Wonders in 2022:
Does Rolex release new models every year?
Yes. Rolex's strategy is to release new models and announce its new collection once a year. For many decades, Rolex did this at Baselworld Watch fair in Basel, Switzerland, which was held in March every year.
But since the discontinuation of the fair, Rolex now presents its new models at Watches & Wonders with a similar concept. Watches & Wonders is arranged between March 27 to April 2, 2023.
Will new Rolex models be available immediately?
In the last couple of years, there has been a delay between when Rolex announces new models and when they are available in-store. But this year, we anticipate that the time between when Rolex presents new models and when they are available to purchase will be substantially reduced. This partially has to do with the challenges of deliveries in the last couple of years due to lockdowns and other things that complicated production times.
Of course, this doesn't automatically mean that anyone will be able to go in and purchase the new Rolex models. As you know, there is a huge demand for Rolex watches which has led to long waiting lists for the most popular models – making them almost unattainable. In particular, for the new sports models, it will be extremely difficult to get your hands on them early on as Rolex-authorized retailers get hundreds of emails and calls on the day they are launched from interested clients. And in general, the first pieces of the novelties that Rolex retailers receive, are reserved for their best clients.
So whilst Rolex's new models will likely be available immediately – or just shortly after being announced – you may not be able to purchase them immediately. Some models that are not as "hot" may be easier to buy if you are lucky, however.